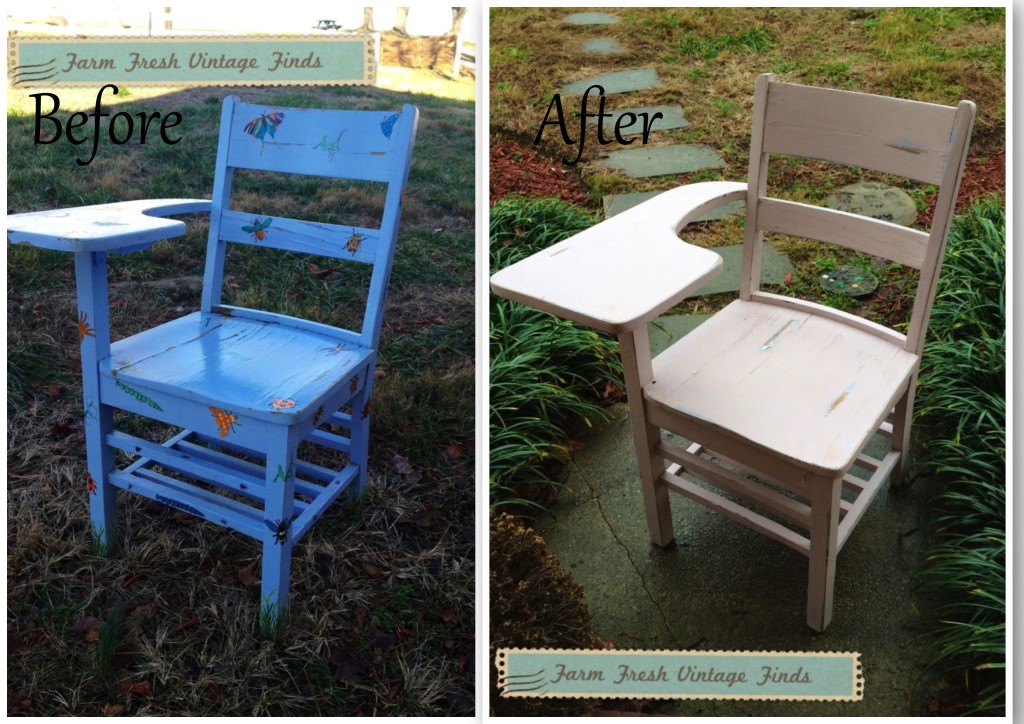 Today I have a short post with a desk transformation for you.  A friend of mine brought me this super cute little desk.  It had be decoupaged with pictures of insects and the paint was cracking and peeling off.  She wanted to give it to her niece as a gift so we decided it had to be pink!  I sanded the entire piece down and removed as much of the decoupaging as possible.  Then I painted it with pale pink chalk style paint, distressed it and finished with clear wax.  The new paint job is fabulous and will make a great place for homework.  Because all kids like doing homework, right?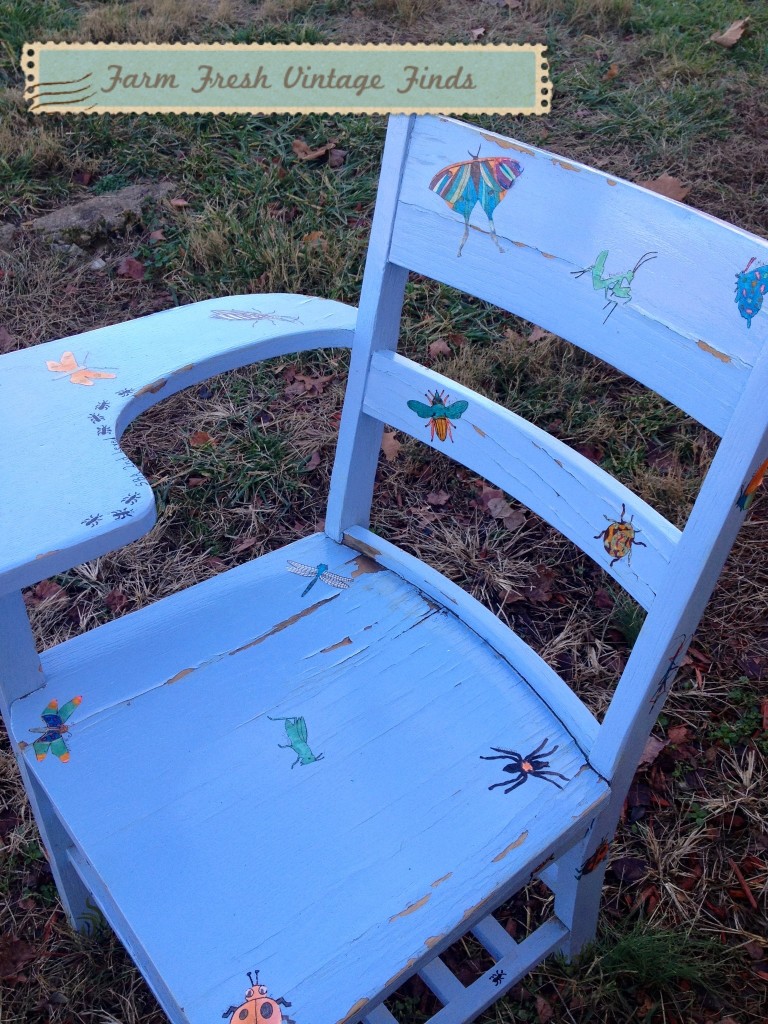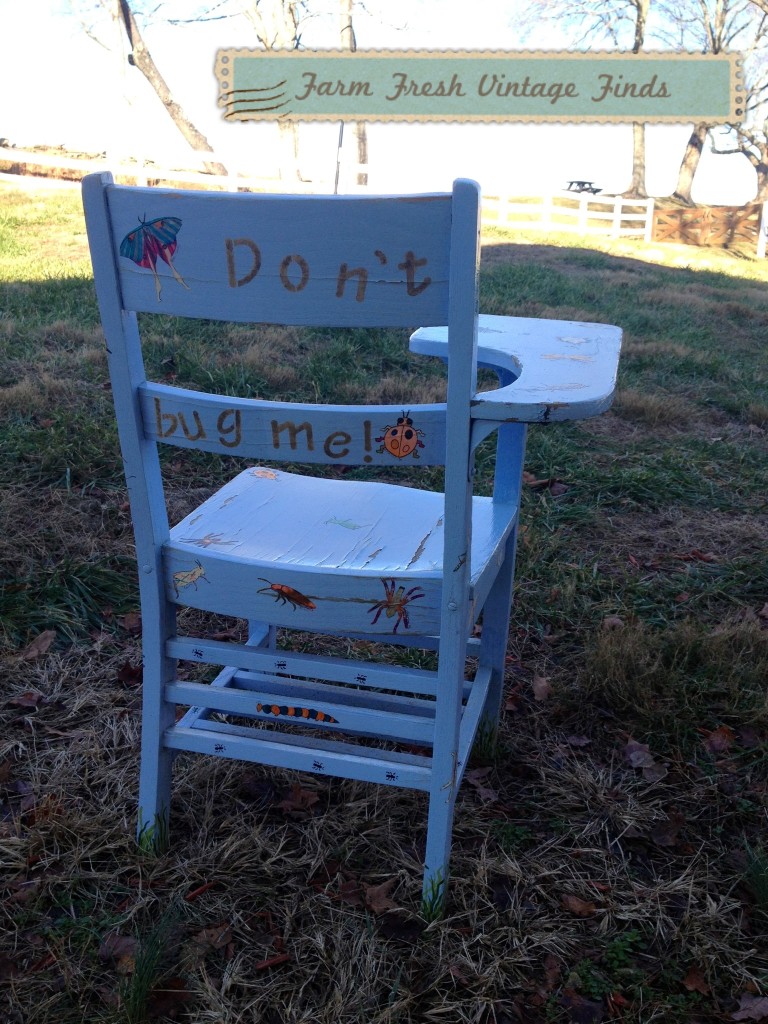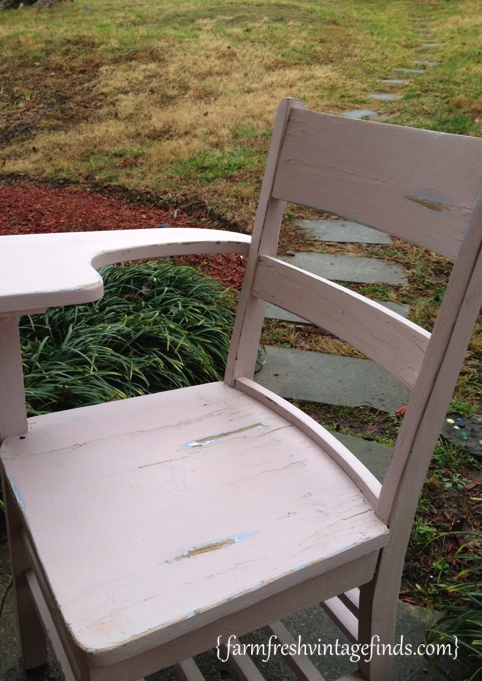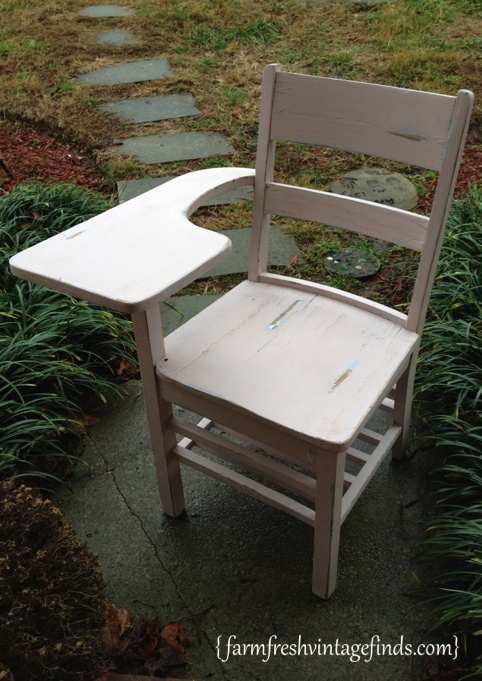 Do you have furniture you'd like to have painted?  Are you shopping for furniture and need help finding the perfect piece?  Email me at farmfreshvintagefinds@gmail.com for pricing and details about custom work and my current inventory.
Enjoy this post?  Don't forget to check out my Facebook page.
Thanks for reading and feel to comment below.
~Beth