Hi there! I'm Beth.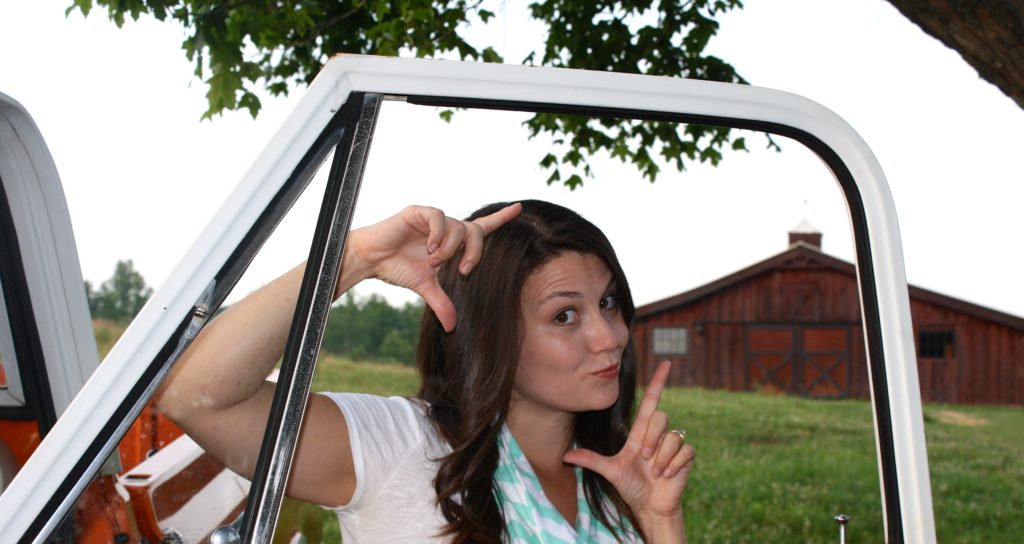 I'm an avid DIY'er, wanna-be interior designer and thrift shopper extraordinaire. I love painting and repurposing any and everything. I am completely obsessed with kitchen design and remodeling.  And I can often be found with a paintbrush or camera in hand trying to figure out my next adventure.
I'm known to get lost on Pinterest on more than one occasion. And my idea of a perfect night consists of a glass of Moscato and an episode of The Real Housewives of anywhere.
I have two fantastic children that I've homeschooled for the last 13 years and an amazing husband who's also my partner in design and diy crime. We're not your typical family but we've created a life that is ours and we enjoy it everyday.
I use the backspace key on my keyboard more than I'd like to admit and don't get quite enough sleep. I'm addicted to sushi, fruity sour candies and I love listening to music of all genres. Coffee makes me happy, Moscato is my sweet wine of choice and I could eat my weight in buttery popcorn if given the chance.
I'm glad you have taken time out of your day to join me on my adventures and I hope you learn something new and come back to visit often.
WHY A BLOG?
I had written a homeschooling/mommy blog in 2007 and taken a break from it. But after being forced to make some tough decisions concerning my employment in 2012, going back to it seemed fitting to document the journey. In the end quitting my job forced me to follow my lifelong dream of starting a business doing what I loved, creating. Freedom from what held me back became possible and I decided it was now or never.
SOME OF MY TOP BLOG POSTS
Some of my reader's favorite posts are:
http://farmfreshvintagefinds.com/how-to-whitewash-brick/
http://farmfreshvintagefinds.com/paint-fabric-with-annie-sloan-paint/
http://farmfreshvintagefinds.com/how-to-get-a-layered-paint-look-using-annie-sloan-chalk-paint/
http://farmfreshvintagefinds.com/paint-cabinets-using-annie-sloan-reveal/
http://farmfreshvintagefinds.com/build-barn-door-less-20-bucks/
http://farmfreshvintagefinds.com/how-to-stain-concrete-to-look-like-tile/
One of my favorite quotes is, "Life's great challenge is to become who you are meant to be."
I believe happiness is knowing who you are and sharing yourself with those you love.