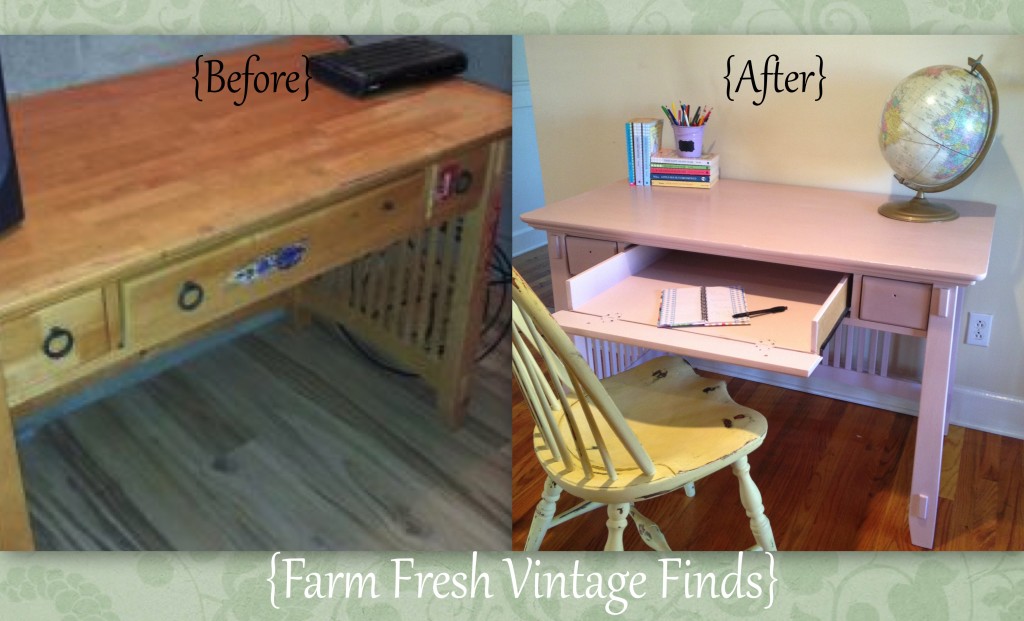 It's always lots of fun when a client contacts me and says, "I need a piece redone but I'm not sure what to do…can you help?"  I like to have creative freedom and this desk is an example of just that.  When my client brought it to me the drawers were covered in stickers and I'm pretty sure there was a finger nail polish accident in its past.  It also had broken hardware.  Nothing a little sandpaper and paint can't fix though.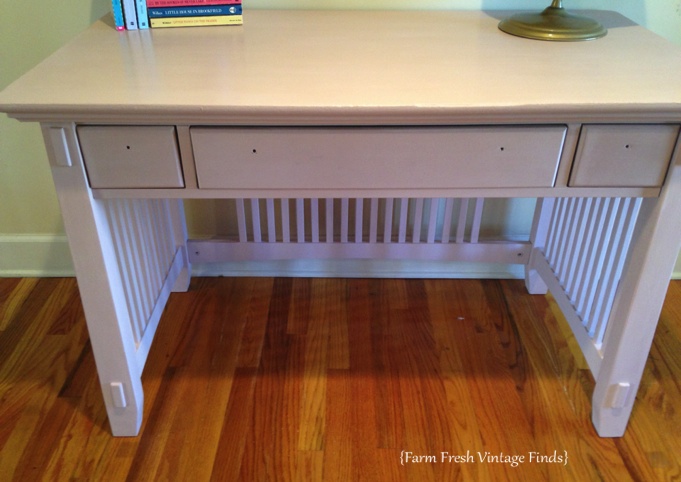 I decided to paint it with Annie Sloan Antoinette because it was for my clients little girls room.  Then I finished it off with Annie Sloan soft wax.  (She's going to buy some new hardware for it.)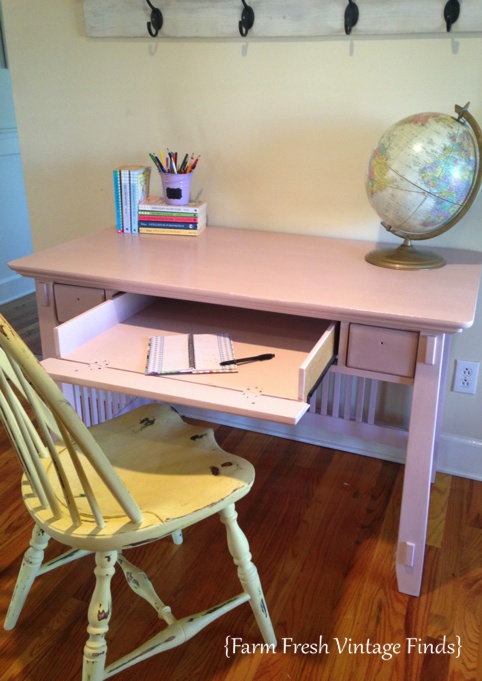 So what do you think?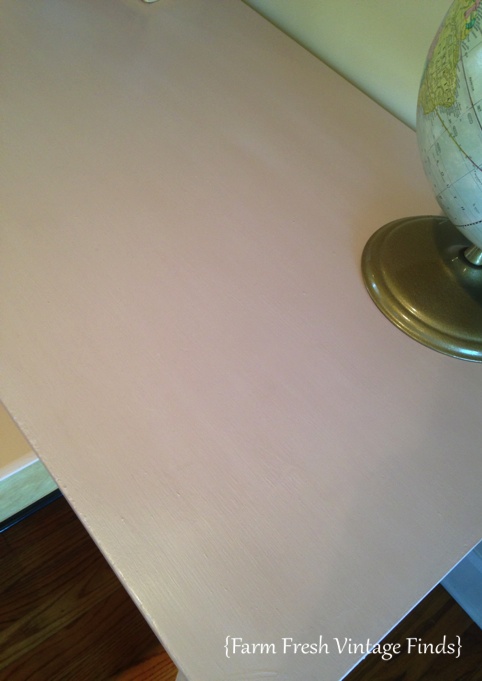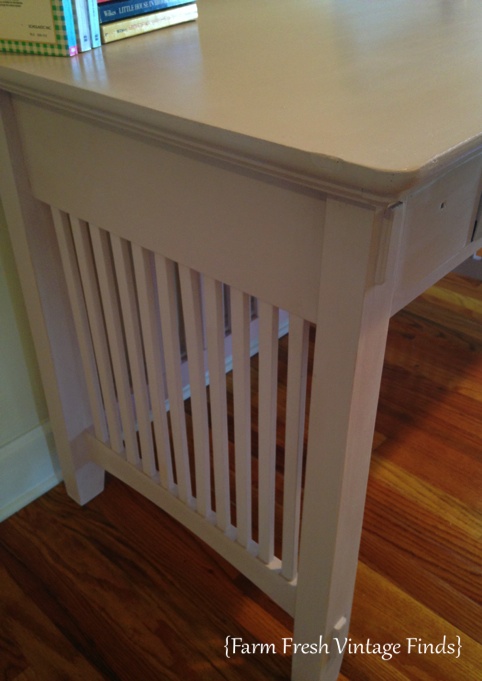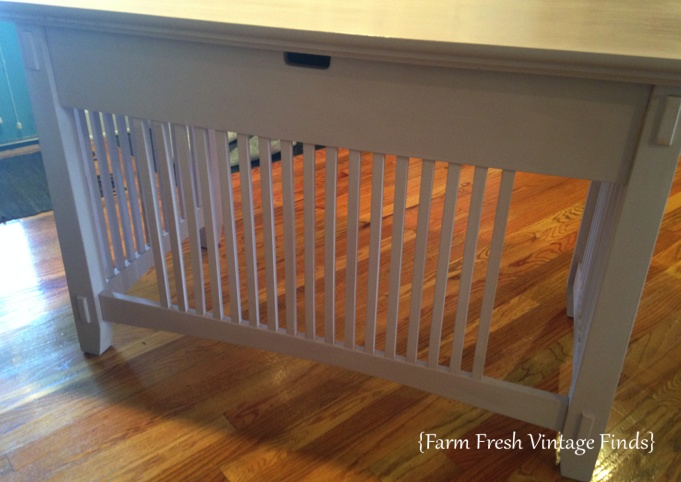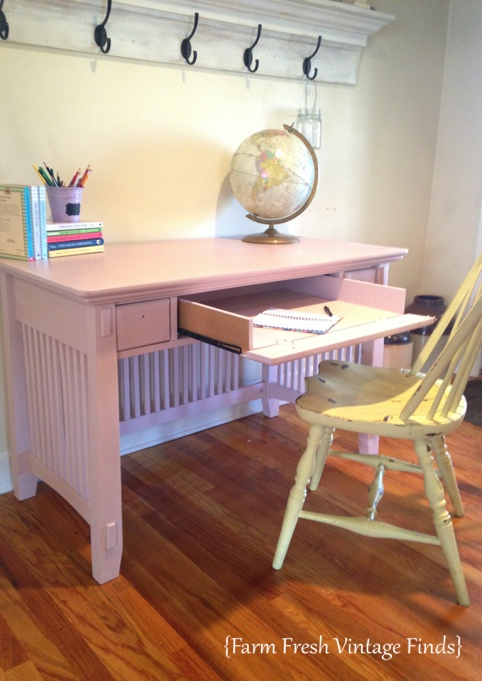 Do you have furniture you'd like to have painted?  Email me at farmfreshvintagefinds@gmail.com for pricing and details about custom work.
Don't forget to subscribe to get all the latest info delivered directly to your inbox and please check out my Facebook page.
Thanks for reading and commenting below.
~Beth