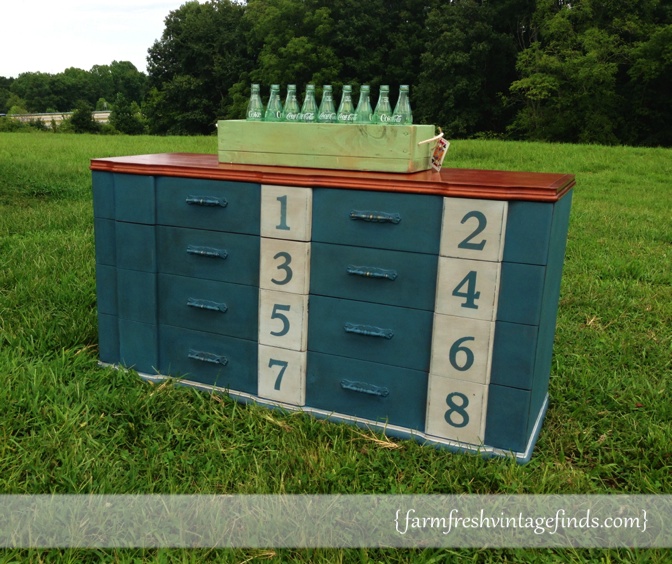 When my father-in-love brought this to me I thought…hmmmm, ok I can work with this.  Solid wood.  Dovetail drawers.  I  can turn this into something…….I think.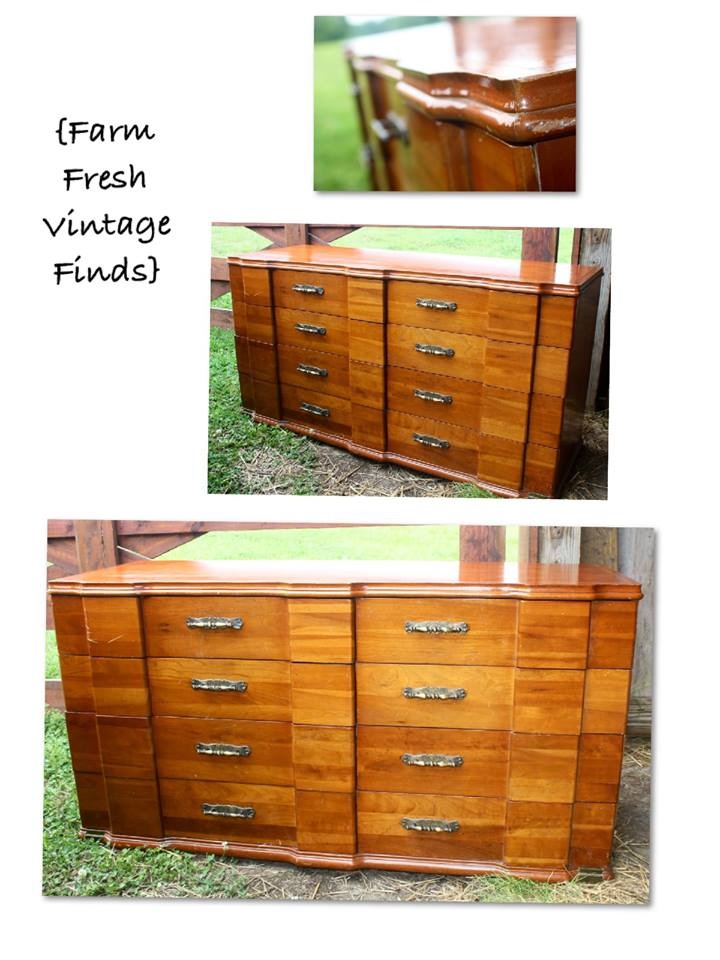 I've been wanting to put numbers on something for awhile now but each time the hubs says he's not feelin' it.  So this time I didn't ask.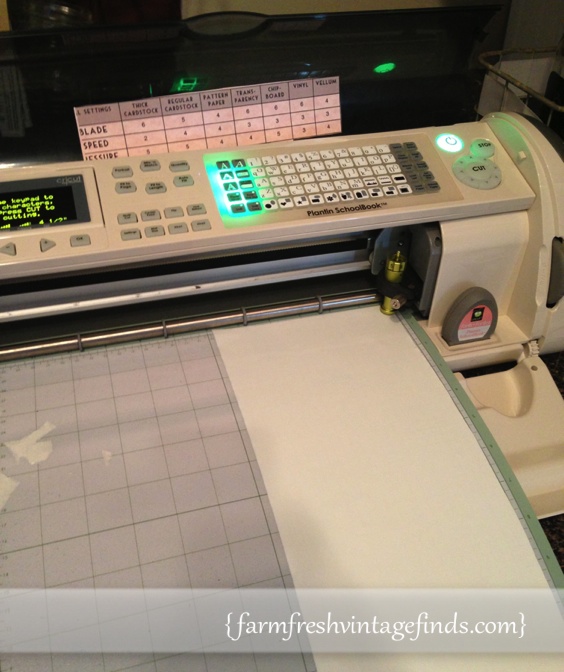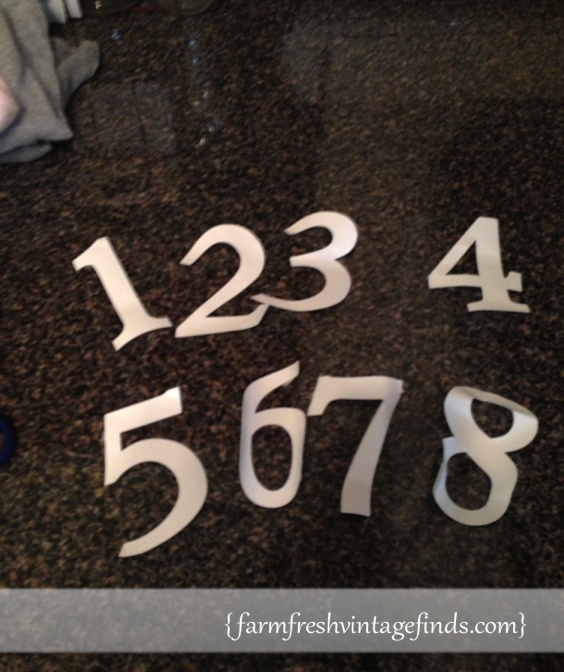 Numbers I said.  Numbers friends.  I decided to dust the cobwebs off my Cricut and cut some custom numbers.  I LURVE my Cricut and I forget about it sometimes.  But when I remember it, it still amazes me.  It's so handy!
First I painted the piece blue.  Then I stuck the vinyl numbers on and painted a coat of gray on top of them.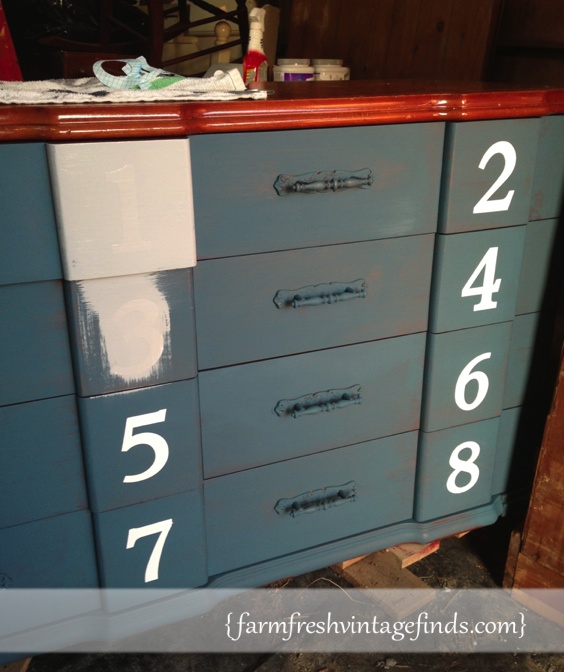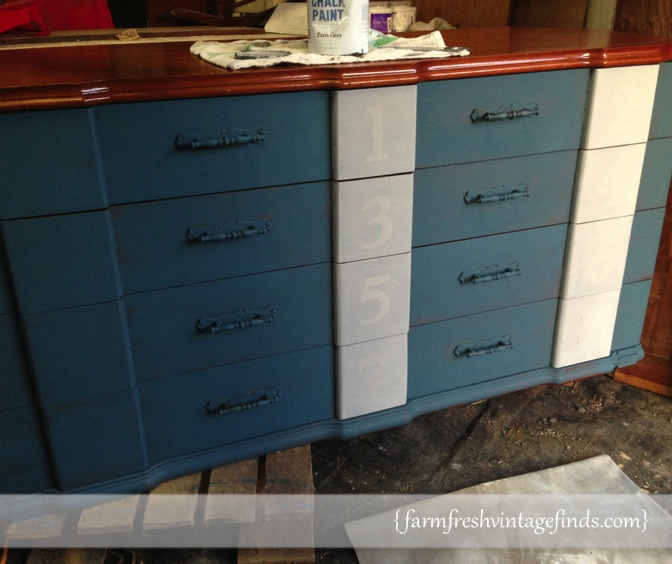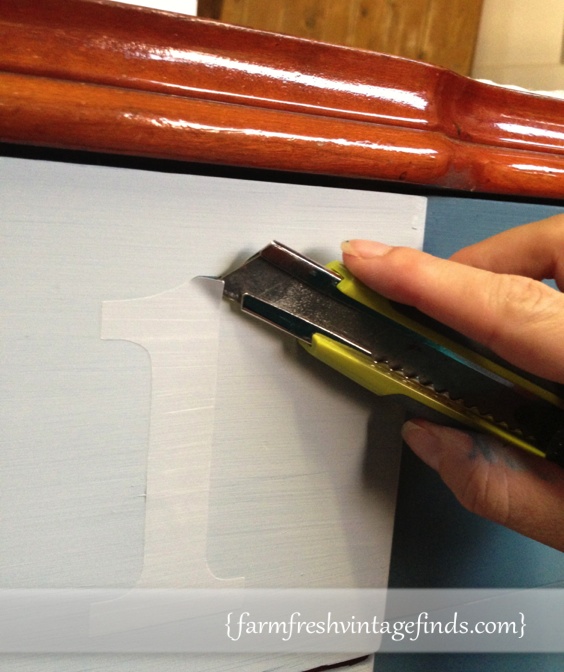 Before the gray was completely dry, I CAREFULLY took the vinyl off with my razor blade.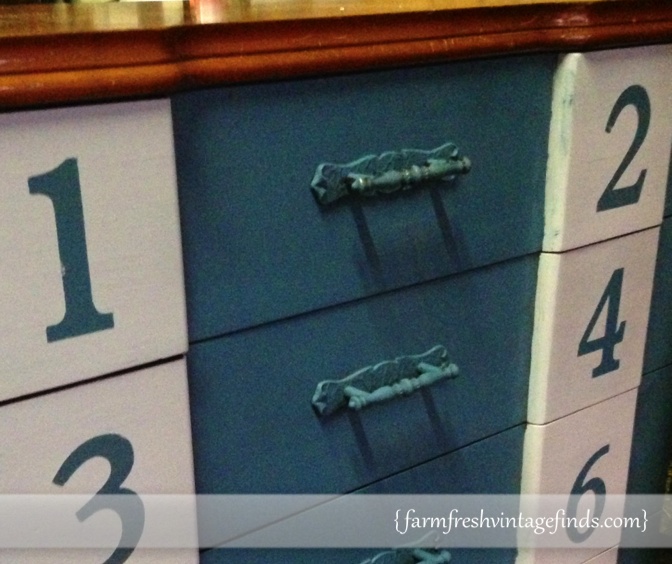 Pure sweet numbered happiness right here folks.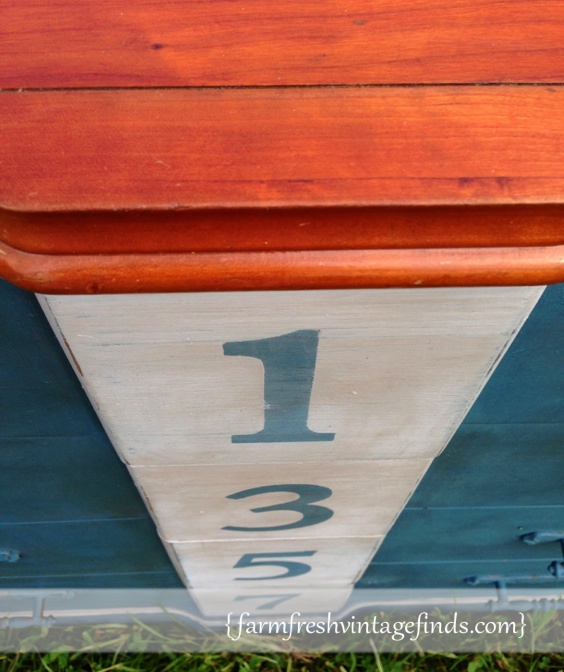 I then waxed it with my Miss Mustard Seed Antique Wax.  Love that product.  If you haven't tried it you should.  It adds such depth to your paint.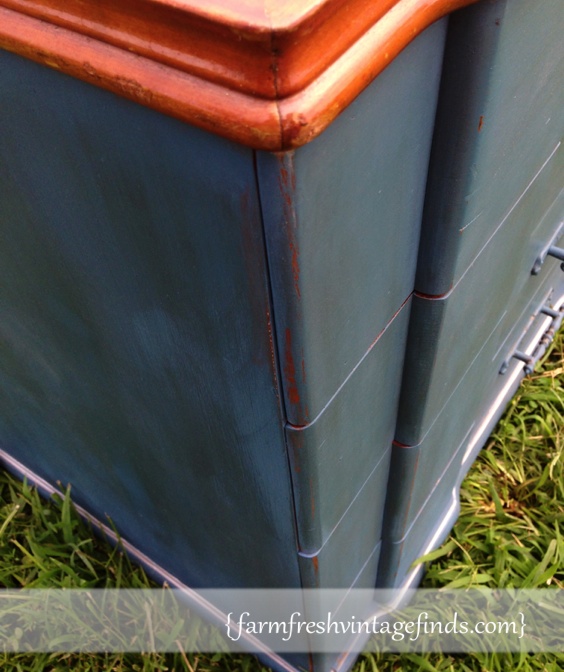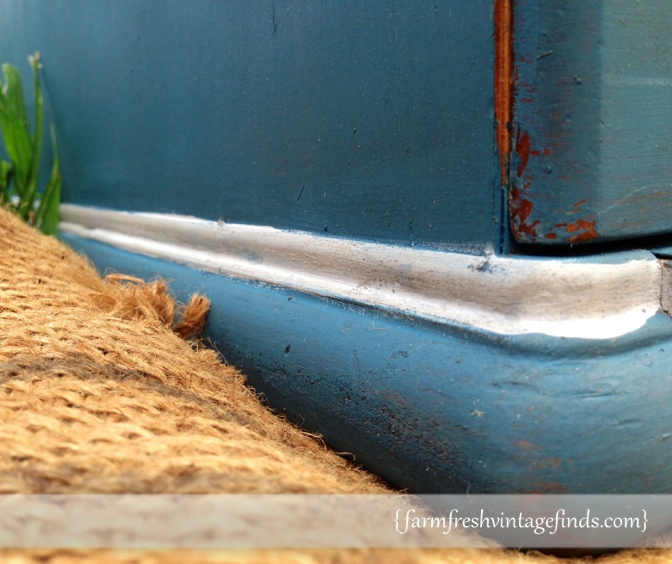 A little bit of distressing and it was read to go home!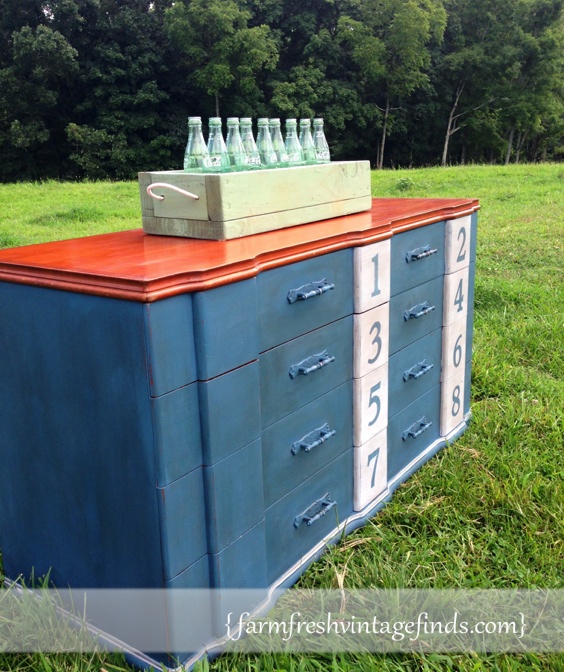 I'm really please with how this turned out.  How about you?