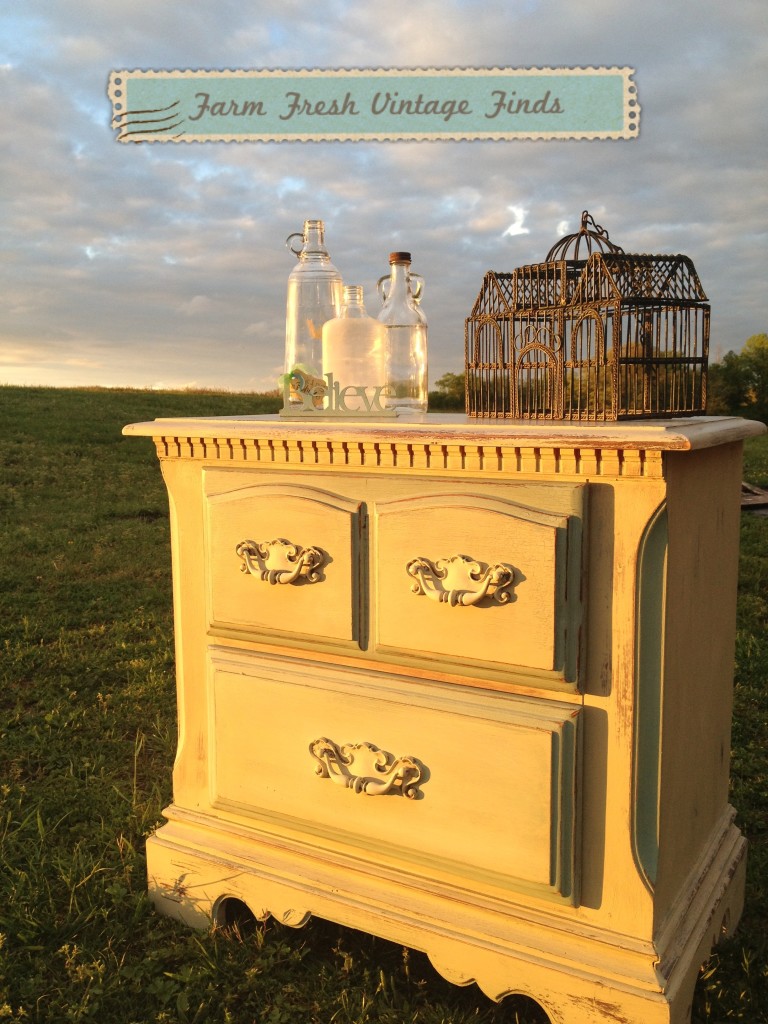 There are times when I buy a piece of furniture and I look at it and think why did I buy this ugly thing?  Those times when I don't "see" it.  I know it's hard to believe.  Usually I can see a piece of furniture before I've even started.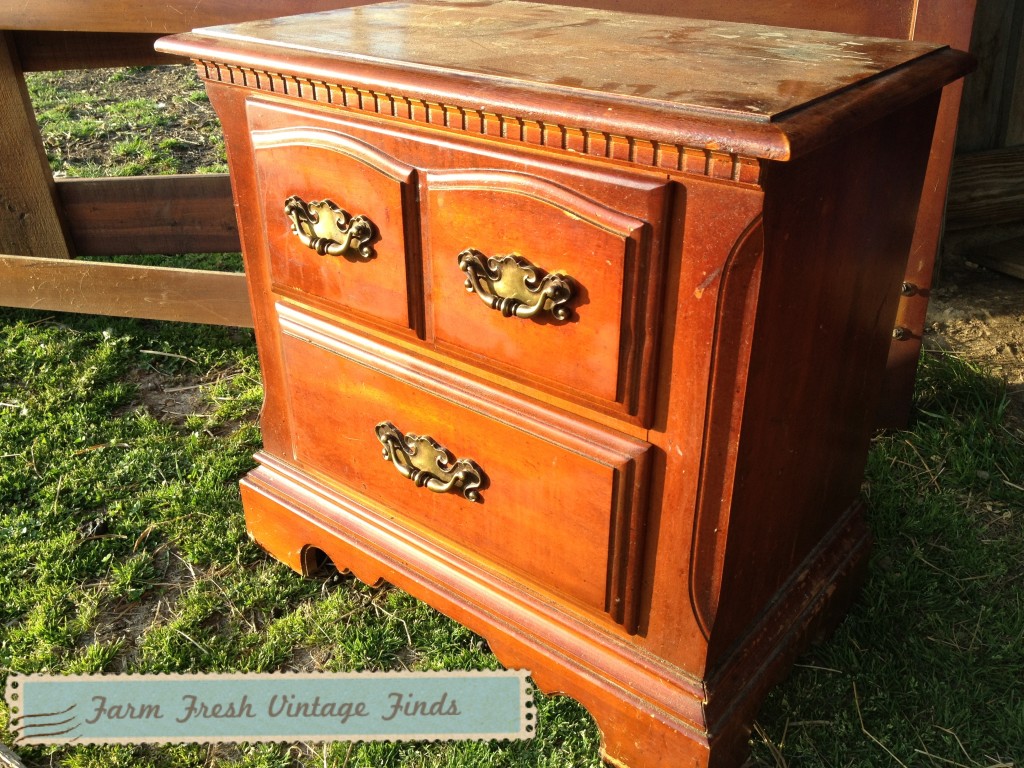 I bet half of the people reading this currently have or have had this set as part of their furniture at one time or another.  I first started out by cleaning this piece.  It was so filthy that when I finished cleaning it I had to throw the rag away.  Nastiness.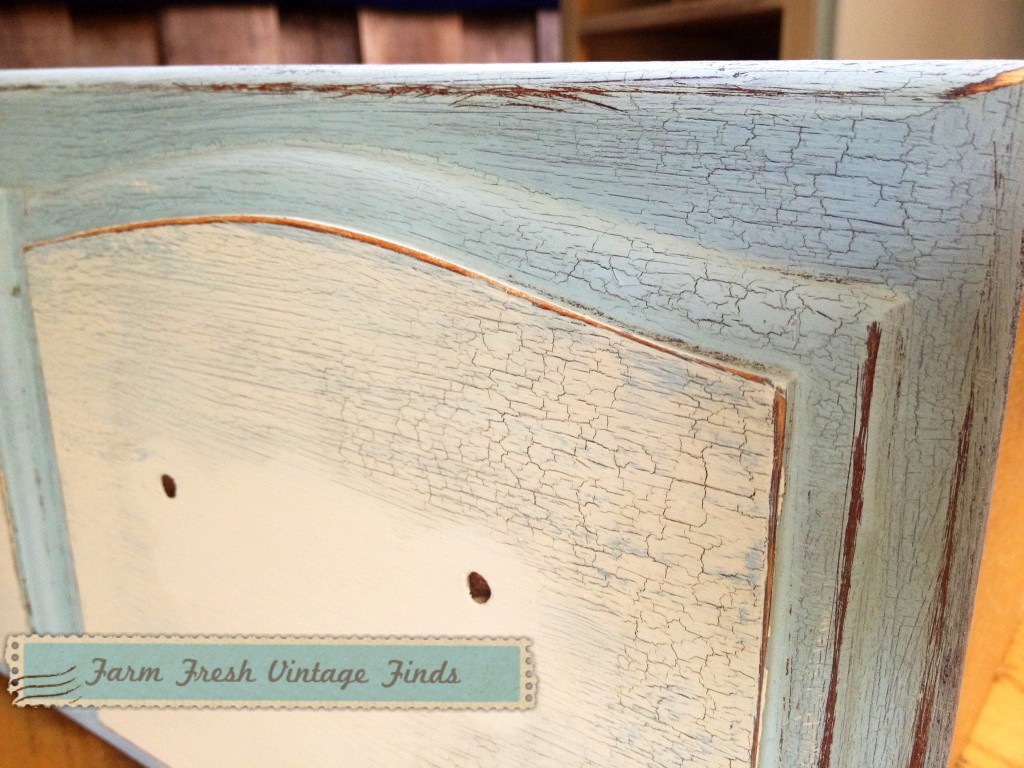 I decided to step out of my box on this one and use two colors.  I don't usually do this because it can be tricky for many different reasons.  I've seen pieces done in two or more colors and sometimes it's a HOT MESS!
I started applying the paint before the piece was completely dry because I am extremely impatient because I wanted to see if I could create a weathered distressed crackly look.  And then BINGO as it started to dry I got just the look I was after.  I LURVE it when that happens!!!!
On top of all the success I had with the paint, when I finished the sun was just setting and completely perfect for photos!!!  I love it when a plan comes together.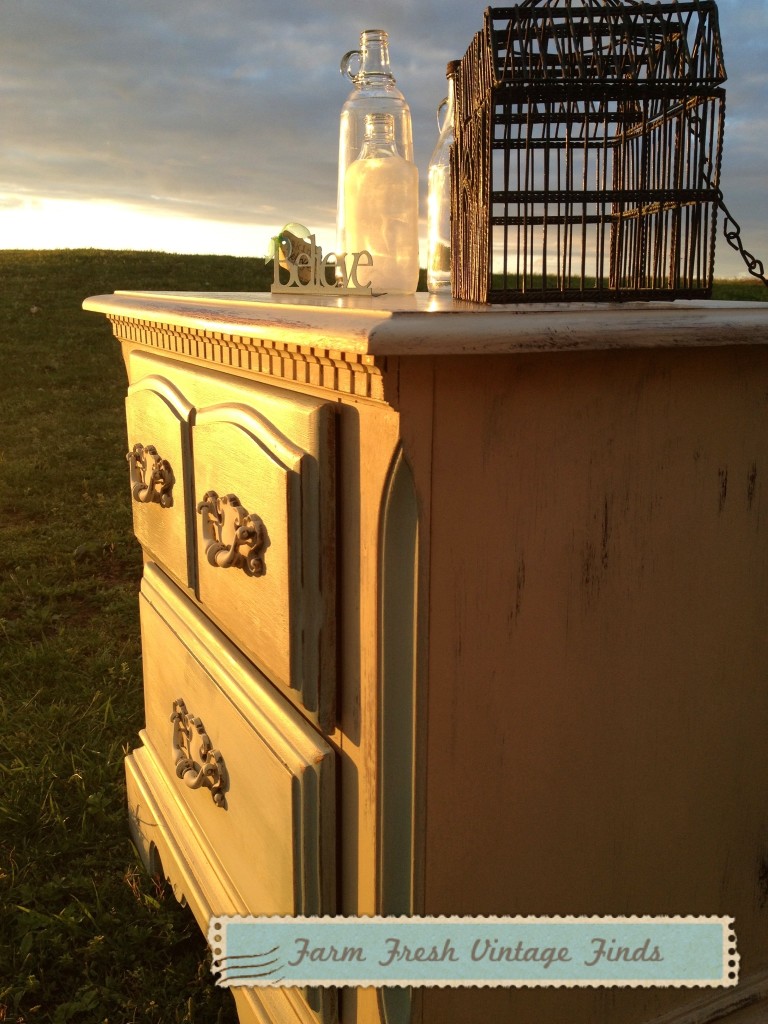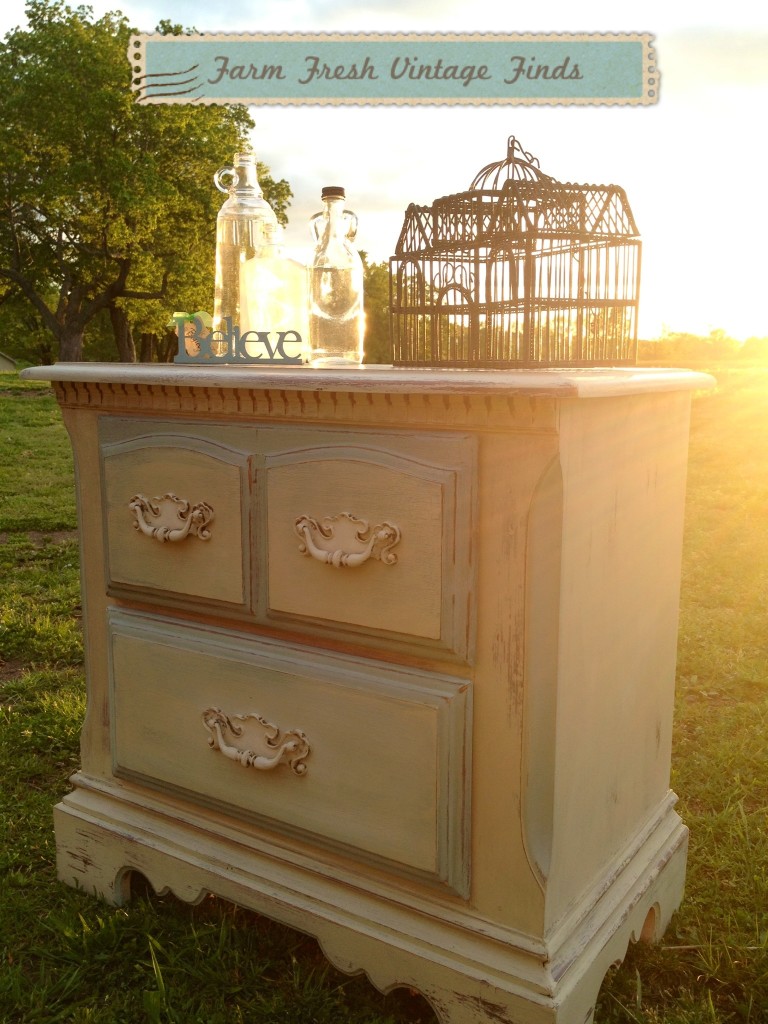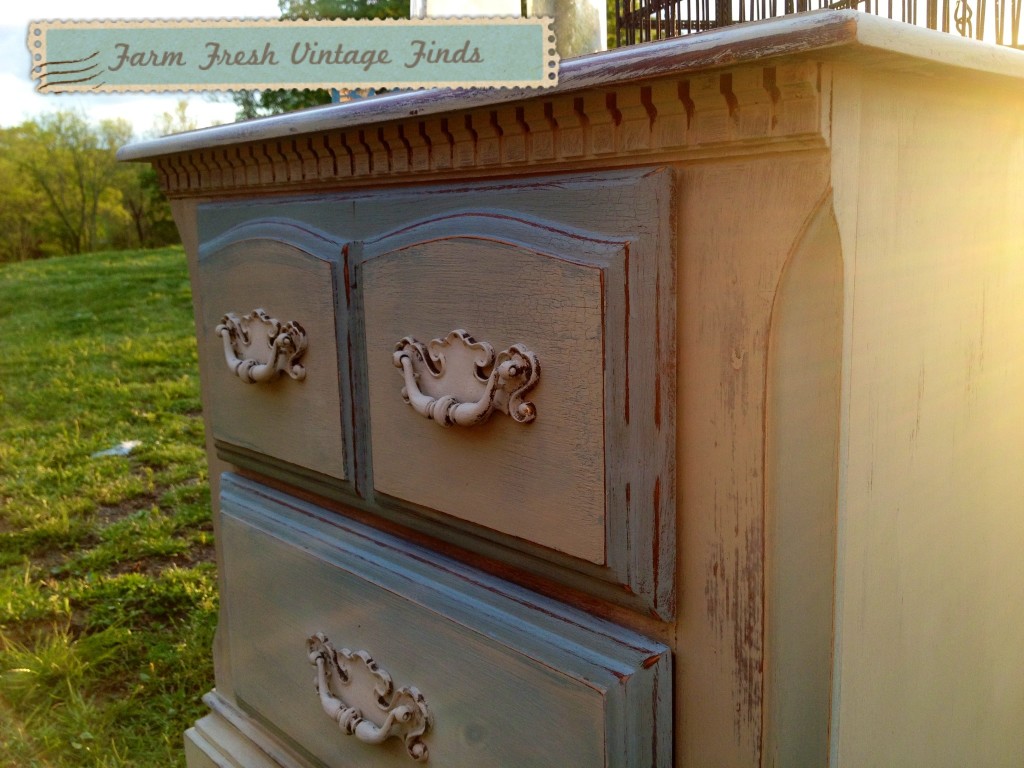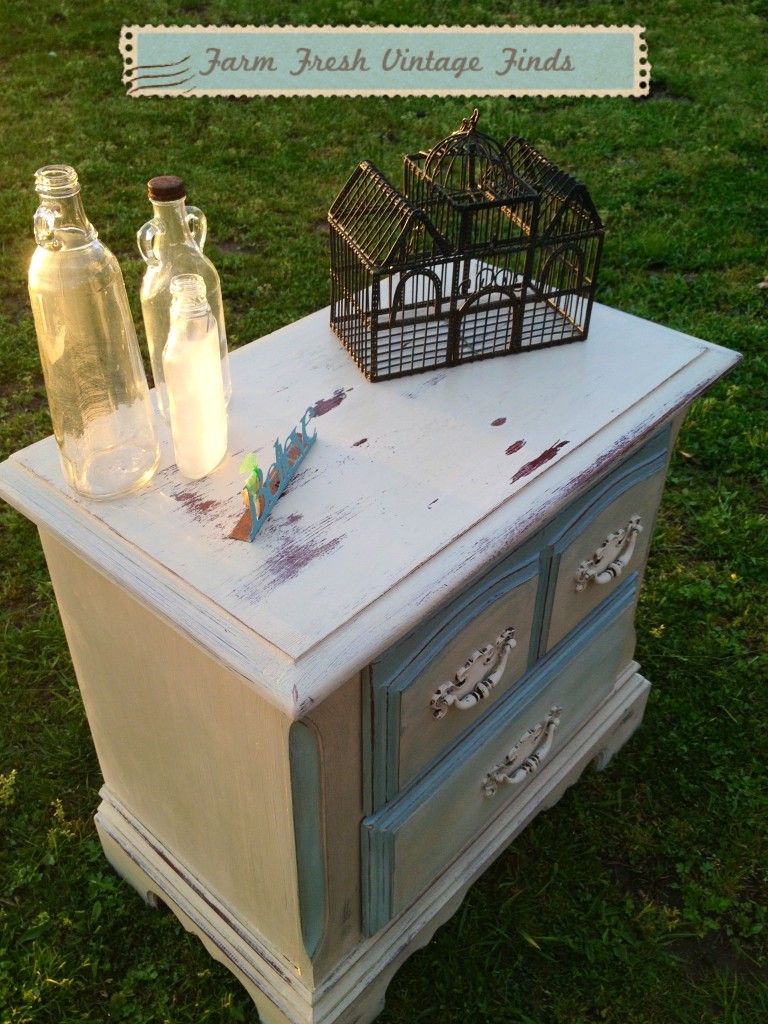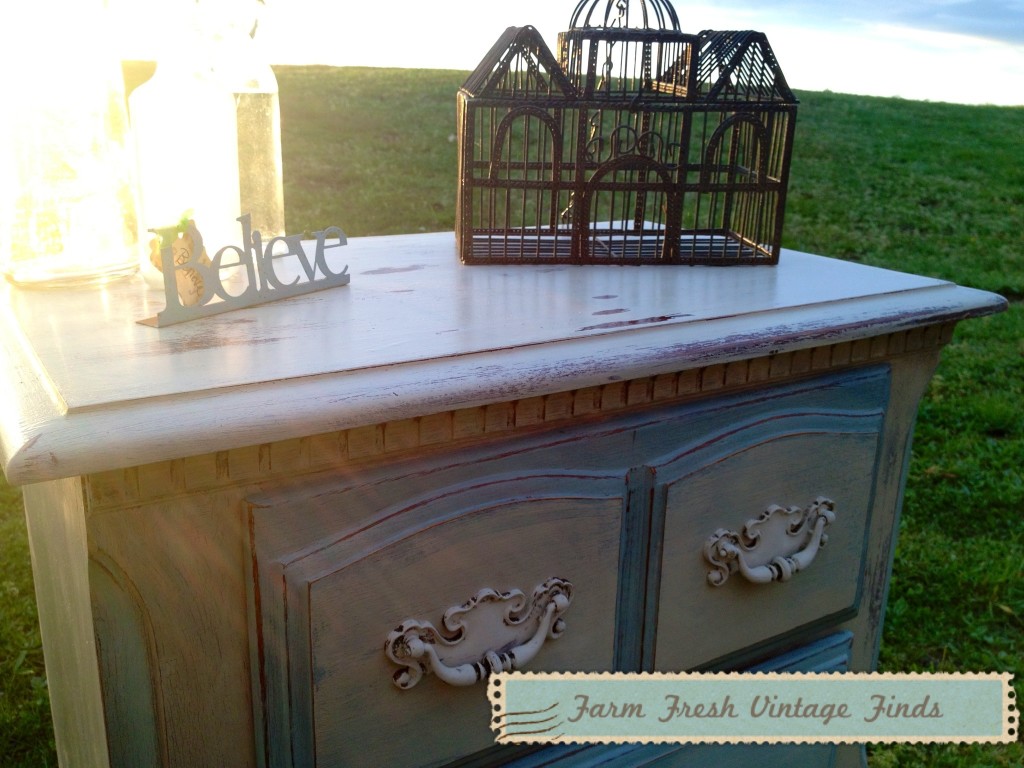 This nightstand is currently for sale.  It measures 25 1/2″wide by 24″tall by 15 1/2″deep.  It is priced at $68.  If you would like to purchase it please email me at farmfreshvintagefinds@gmail.com to work out the details.