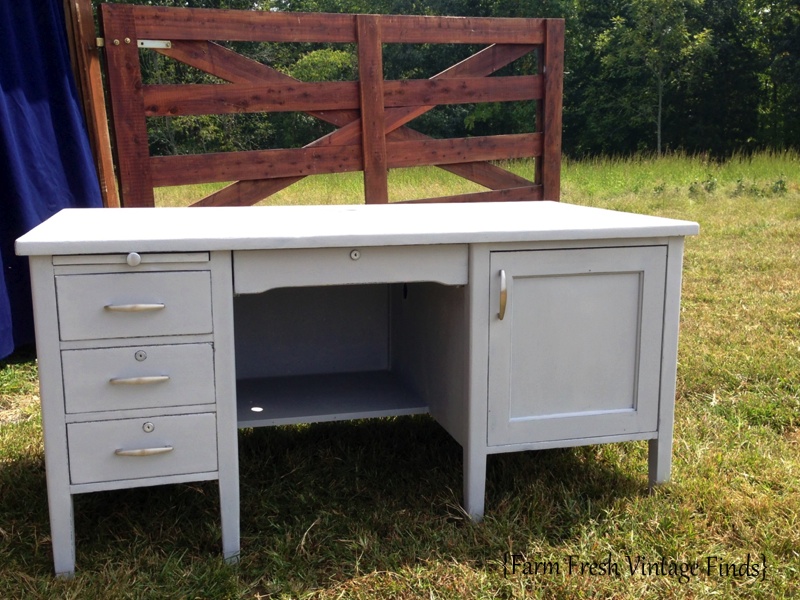 This desk came to me all shiny black. While I love black furniture, shiny just isn't my thing.  My client wanted to tone it down a bit for her new house.  So we chose ASCP Paris Grey.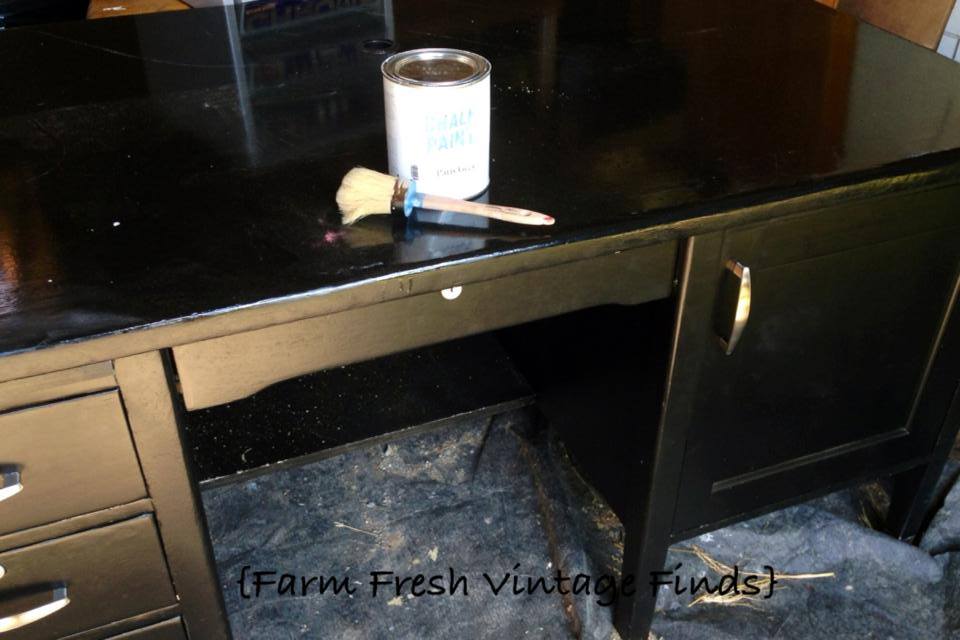 I love the clean lines of this desk.  It's really big so it's going to be great for all her office storage.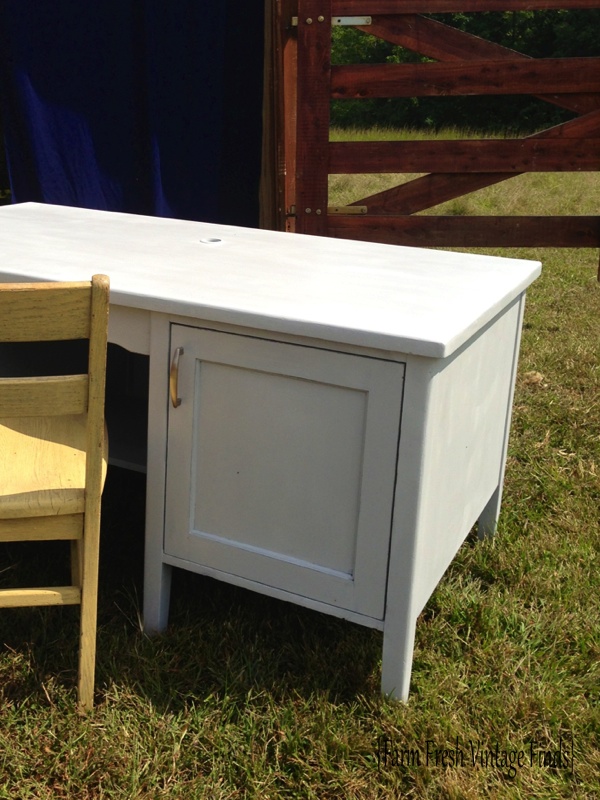 It took about two coats of paint to cover all the black.  The gray really toned it down and I'm pleased with the outcome.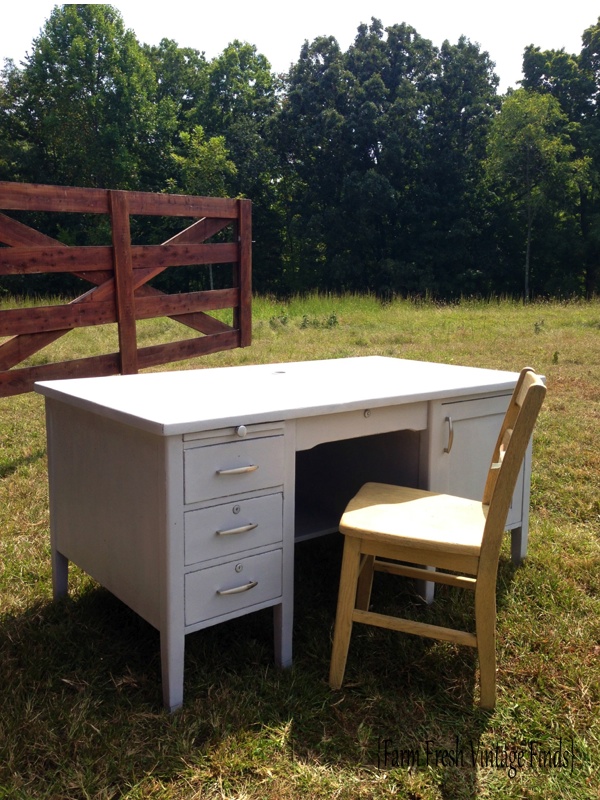 After the paint dried I applied three coats of ASCP clear soft wax.  This was time consuming.  When waxing I always wait a few hours in between coats to reapply and then buff.  This ensures that all of the solvents evaporate and helps you to get a durable finish.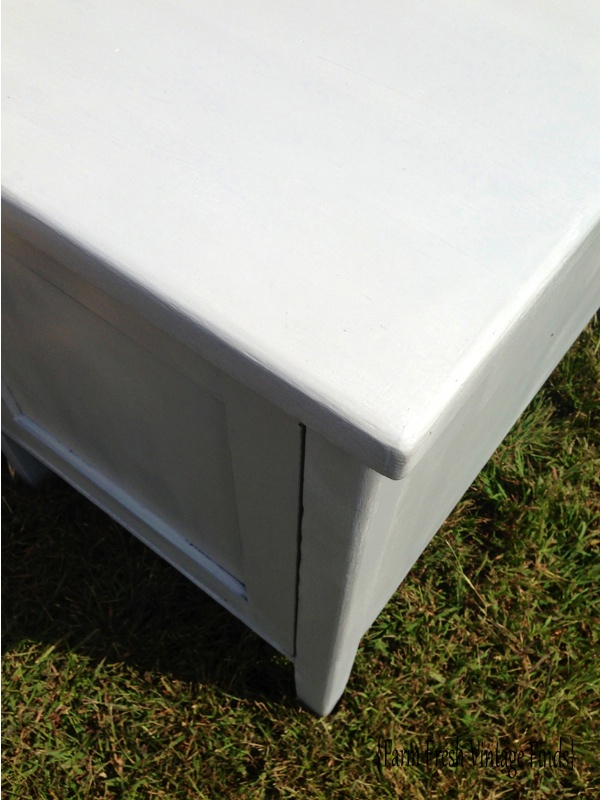 I did very little distressing because I didn't want too much of the black to show through.  Then I reattached the brushed chrome hardware.  It looks great with the gray and really brought this piece together.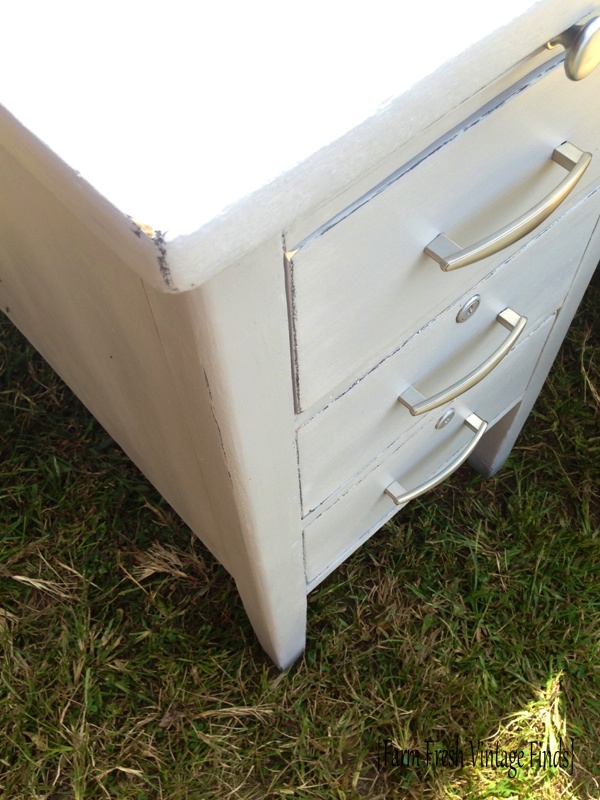 This piece is a client project but if you are interested in seeing my items for sale hop over to my Facebook page and take a look here.
Thanks for reading and commenting.