Let me let you in on a little secret……I have been crazy busy since fall!  Too busy to breath.  So I have taken full advantage of some down time with my kids. They aren't getting any younger and I want to cherish EVERY moment I have left with them at home.  That said, I finally felt like I could get back at it and do a little painting today.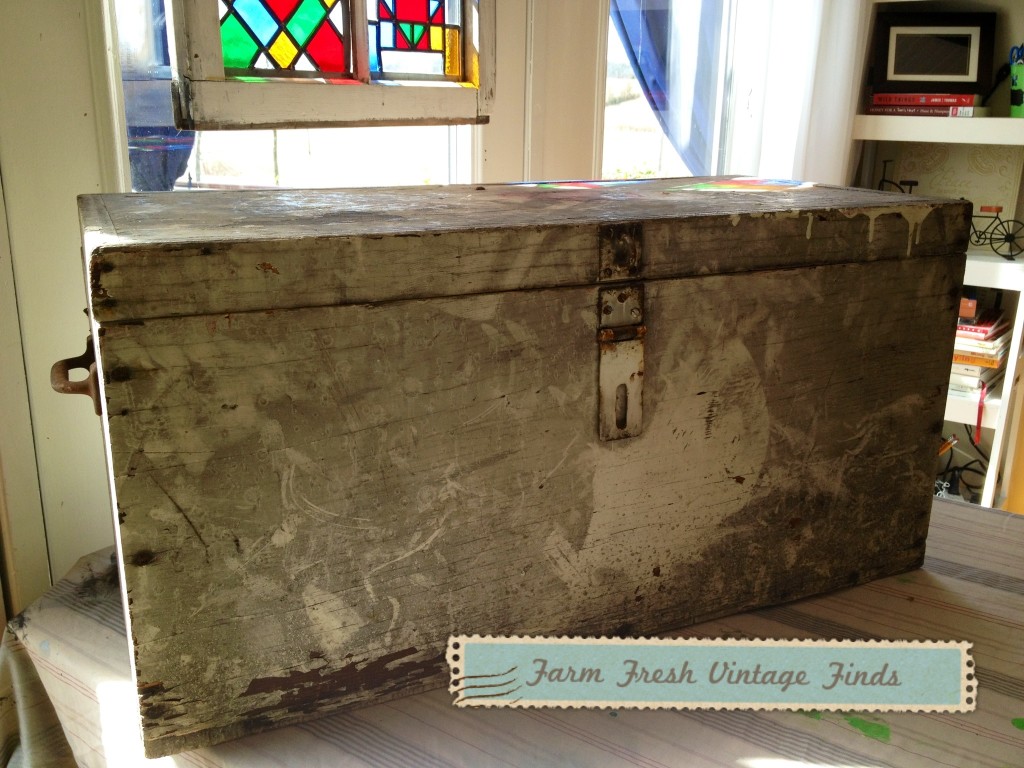 This is what I started with.  "Ugly with potential" are the words that come to mind for me.  I found this box at the flea market in the fall and knew that I could transform it if given the chance.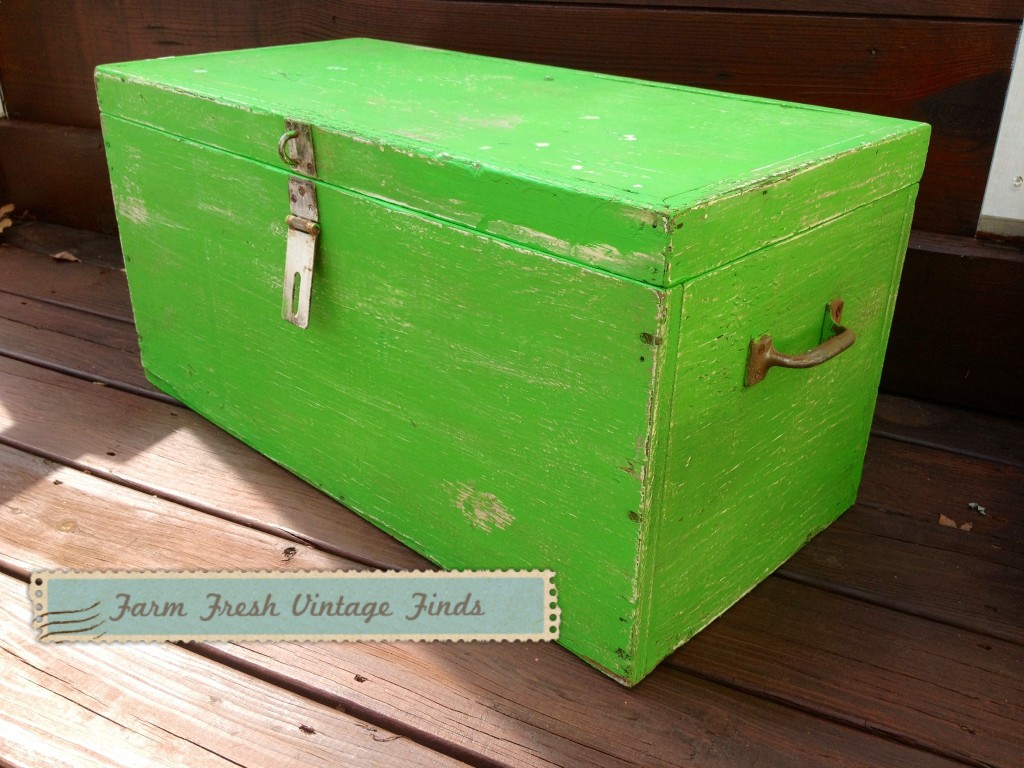 I chose my version of Annie Sloan Antibes Green which is regular latex paint. I know, old school, but that's what I used before I found out about Annie and it served me well so I went back to my roots on this one.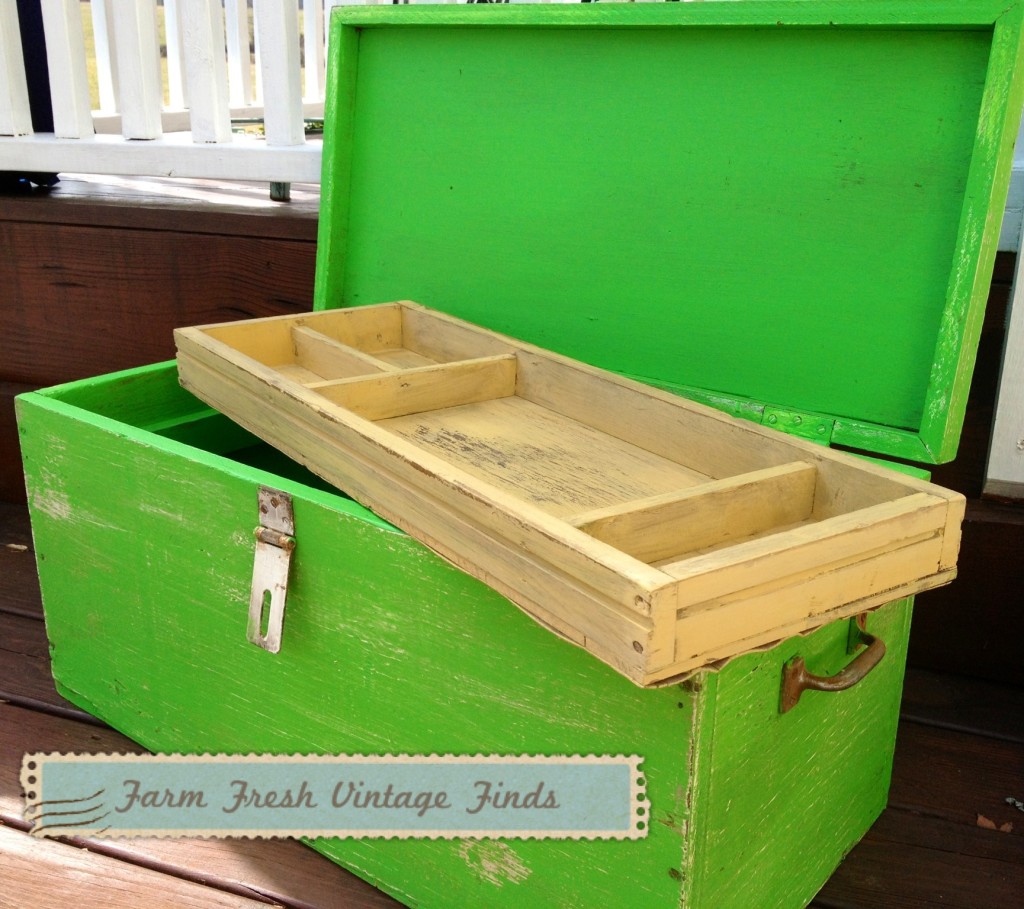 It has this super duper little tray inside it that told me it wanted to stand out.  So Miss Mustard Seed, Mustard Seed Yellow did just the trick.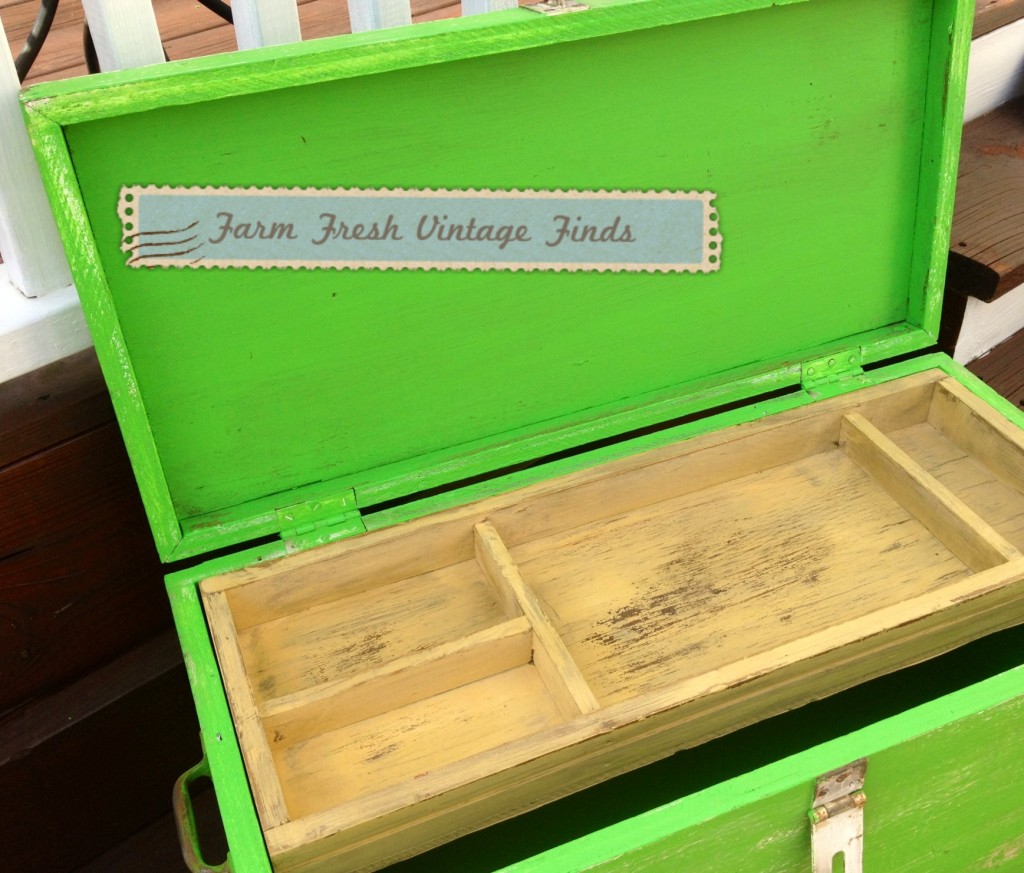 I also decide to paint a frame that I had and give it a little twist with some chalkboard paint.  You all know chalkboard paint is one of my first loves.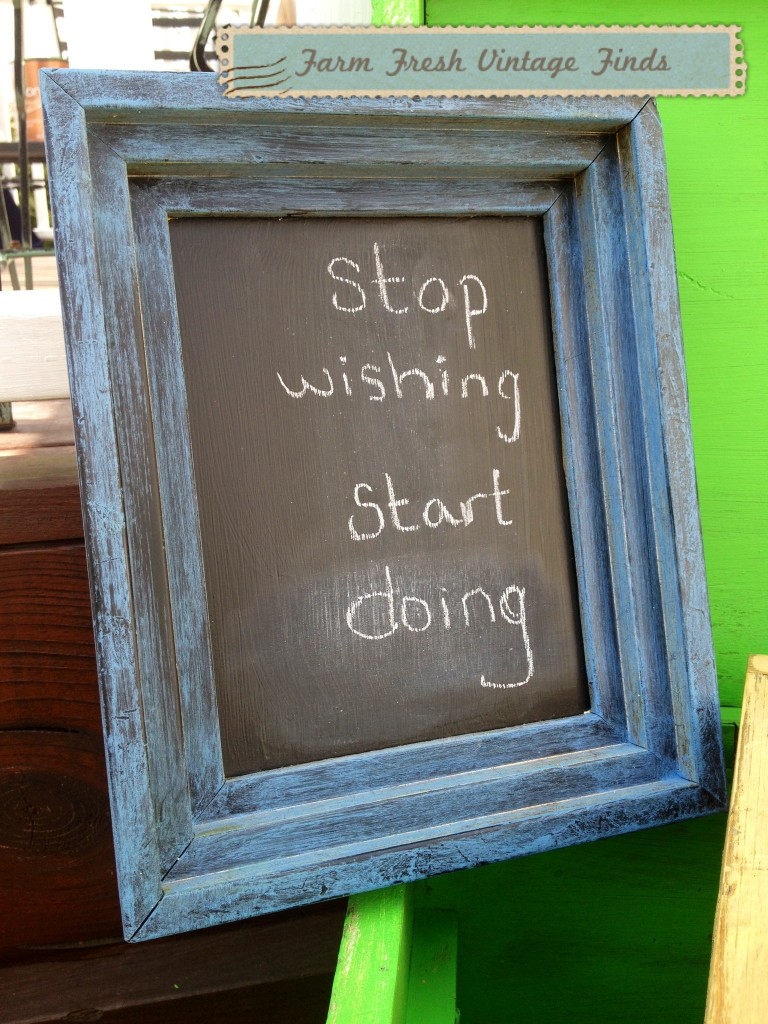 And true to my "If You Give a Mouse a Cookie" personality while I was looking in my stash for a frame I found this little lapquilt and decided it was the perfect thing to tie this little picture together.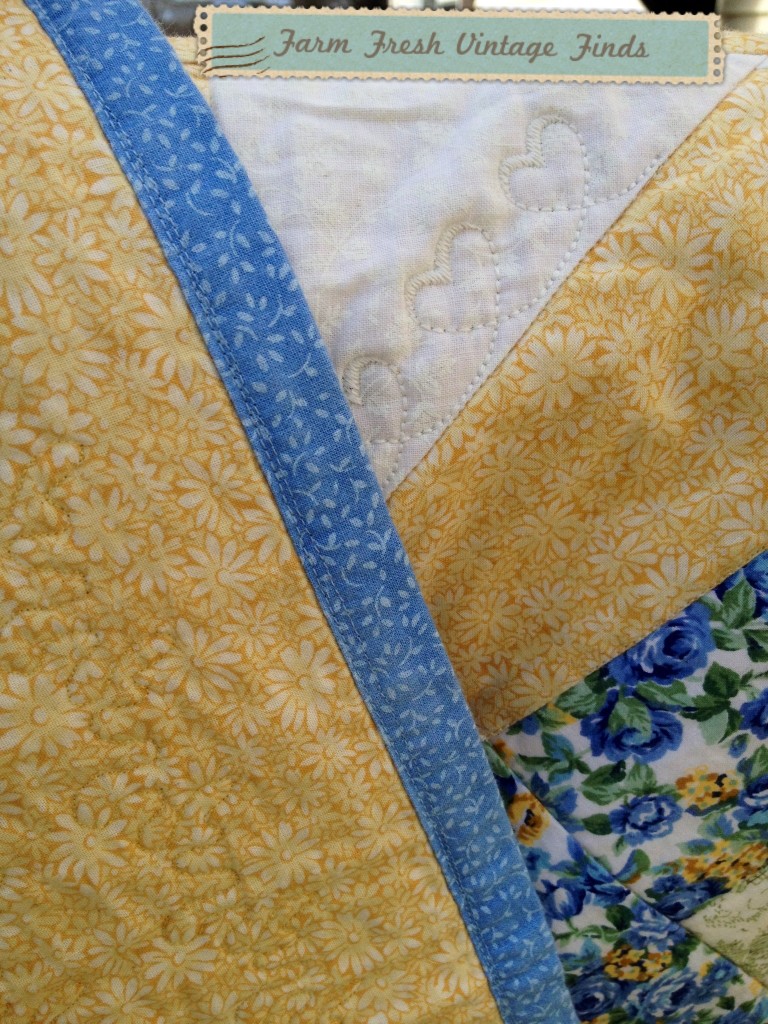 The detail work on this is incredible.  It's all hand done (with a sewing machine, not mass produced).  I didn't quilt this but I have quilted in the past and let me tell you it is tedious work.  So fabulous!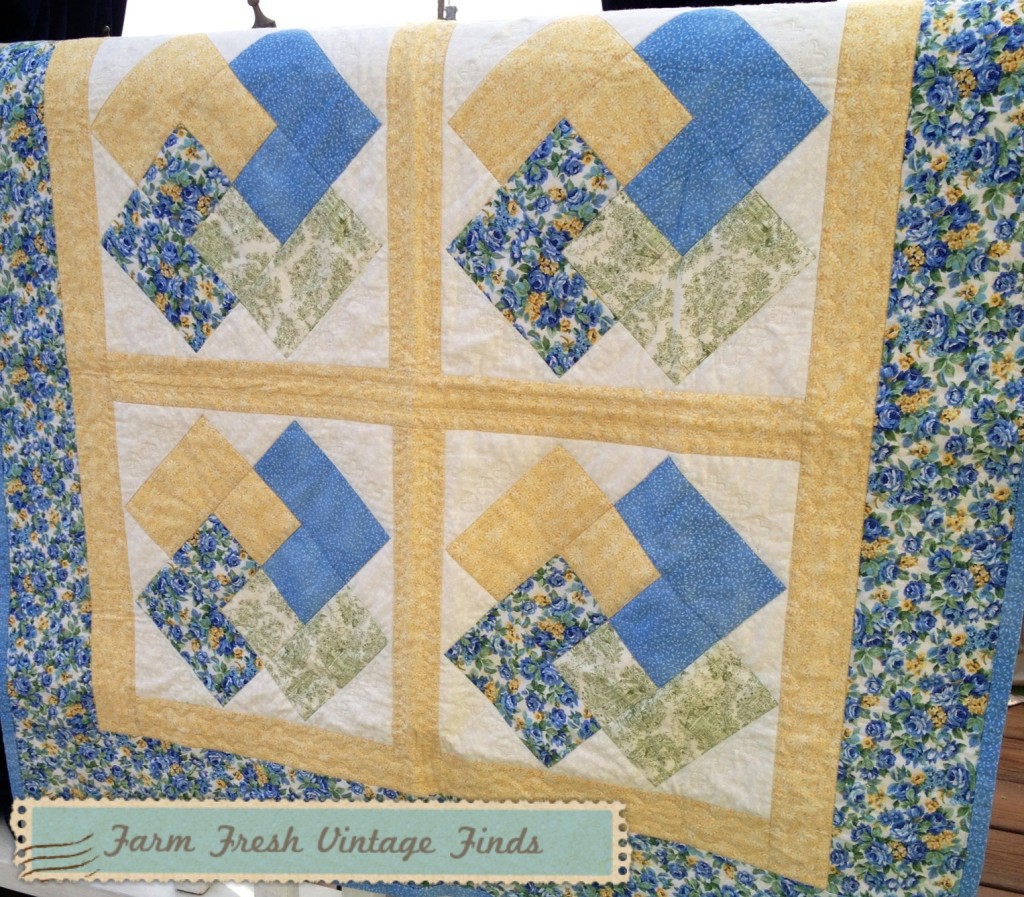 So here they are all pretty together.  Be sure and leave me a comment to let me know your thoughts on these projects.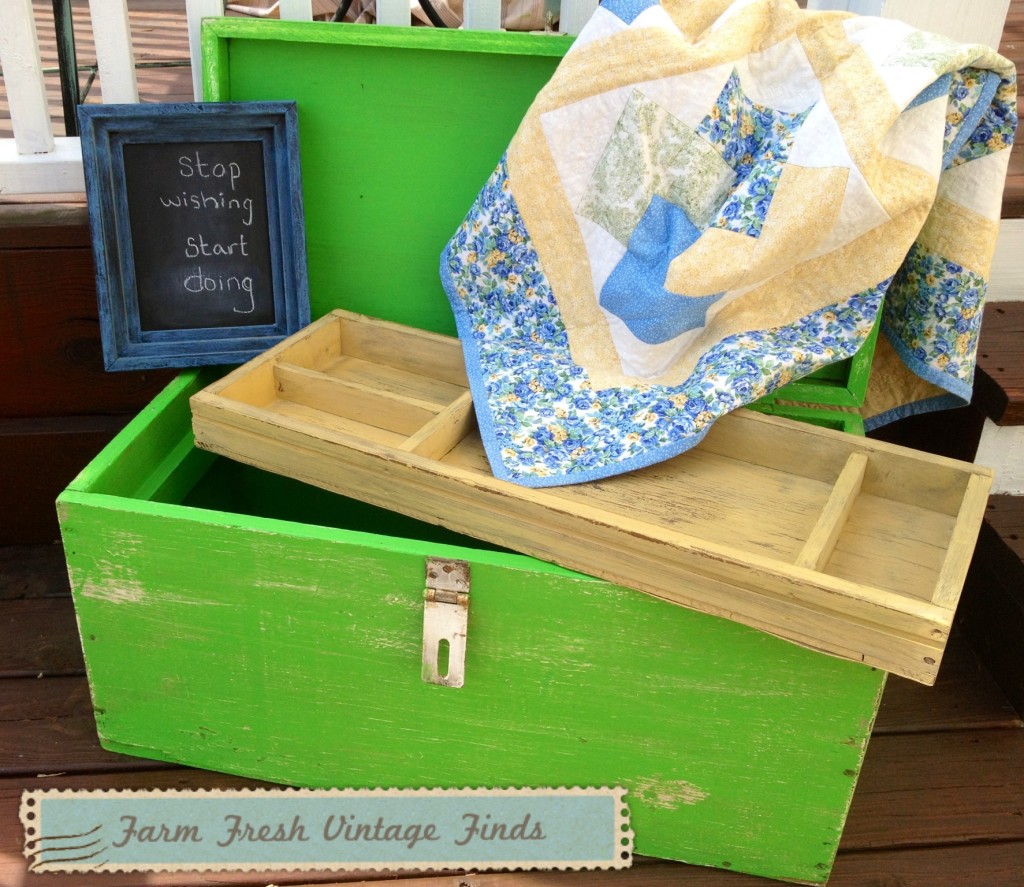 This trunk is sold but I have lots of other great items on my Facebook page.  Hop over and check it out.