This dresser has been in my family for years.  My grandparents handed it down to my dad who handed it down to me.  It was in my room as a child and served as my sons and then my daughters dressers.  Most recently it moved into my office to hold all of my junk neatly organized papers.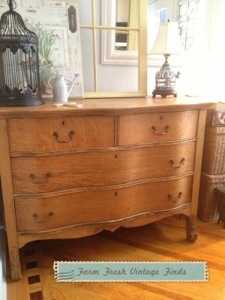 I have always loved its curved front and the handles are some of my favorites.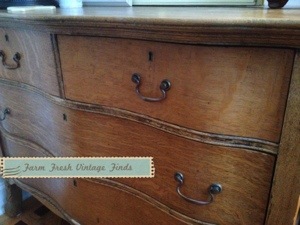 Oh and these feet well who wouldn't love these feet.  But the oak well, not so much.  I know I have just committed a felony according to some of you.  But I am not afraid to admit that sometimes oak is ugly dated.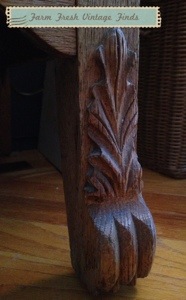 I have wanted to paint it for years.  But I have trouble committing to a color.  I have this disease gift of not being able to keep things the same.  I have repainted every room in this house at least twice sometimes three times since we remodeled 10 years ago.  So the other day when I was in one my favorite antique stores and I saw a kitchen hutch painted in Annie Sloan Greek Blue it hit me.  That's it! That's the color!!!!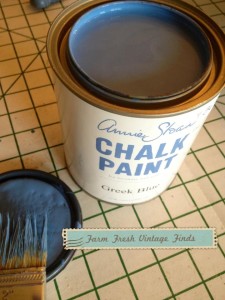 Now this dresser says I am beautiful.  And all that oak peeking through underneath isn't quite as ugly dated.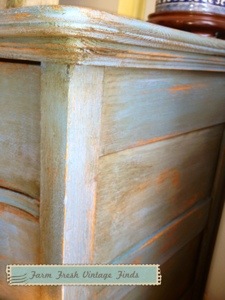 Now it makes me want to apologize for every unkind thought I ever had about it.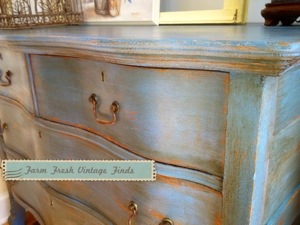 It makes me want to paint other things with Greek Blue.  It makes all of my junk neatly organized papers inside look pretty.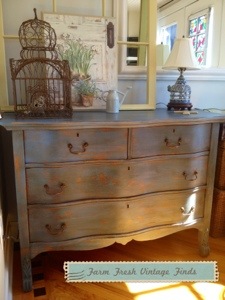 It makes these feet stand out in a crowd.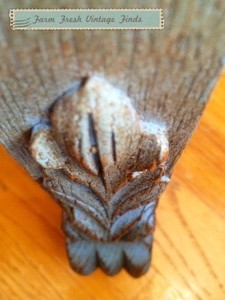 It makes me say why didn't I do this years ago?  It makes me realize that if I intend to keep something in my home eventually I can make it what I love.