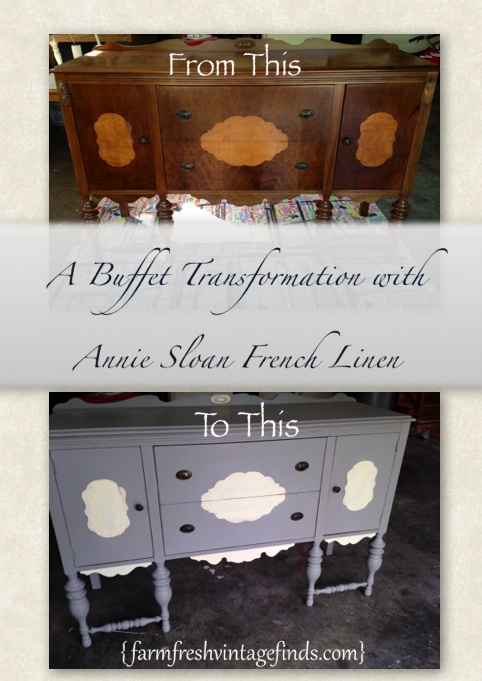 I love repeat clients.  Better yet, I love long time friends that are repeat clients.  You may remember these kitchen cabinets that I painted last year, for a sweet friend of mine.  She's been transforming her kitchen slowly on a budget.  This past week she asked me to paint her buffet.  We wanted it to stand out but not compete with her cabinets so we choose Annie Sloan French Linen and then accented it with Old White to tie everything together.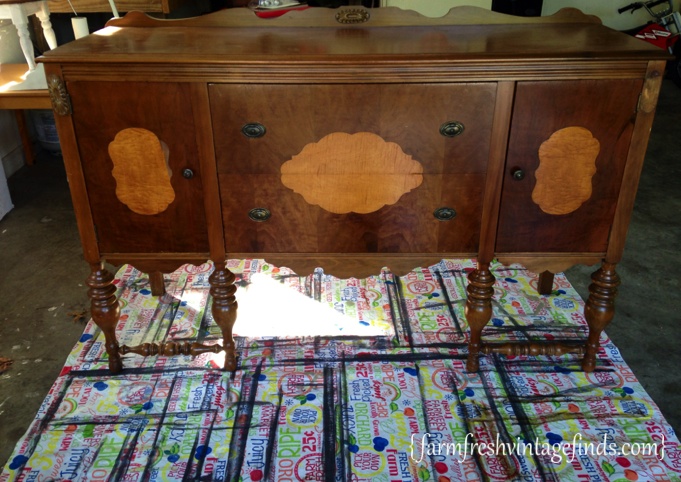 Some of the trim pieces were broken and a there was a little damage to the veneer so I removed the damaged pieces and sanded the areas with missing veneer so everything would be smooth.  I taped off all the trim pieces and insides of the doors so I'd have nice crisp edges.  I have a steady hand but this just makes things easier.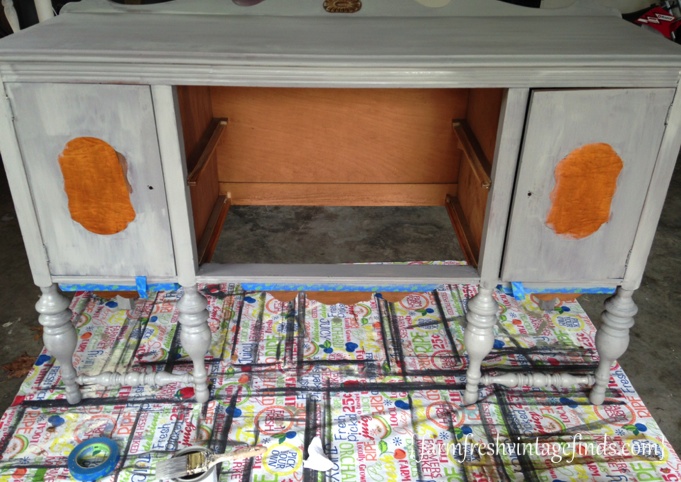 Then everything got two coats of French Linen.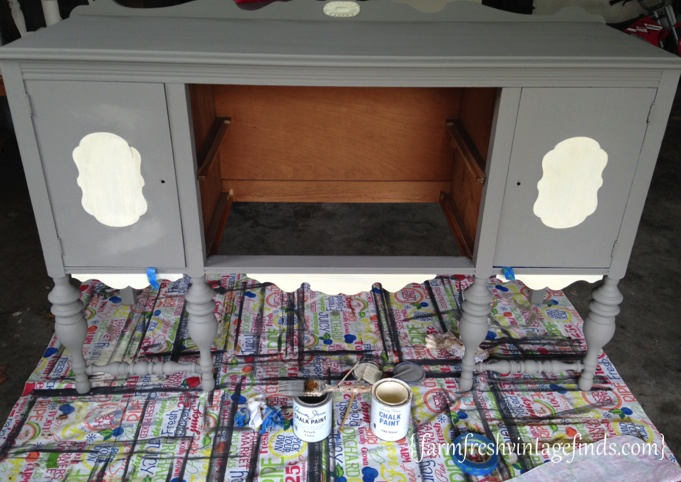 After that was dry I removed the tape and painted all the decorative pieces with Old White.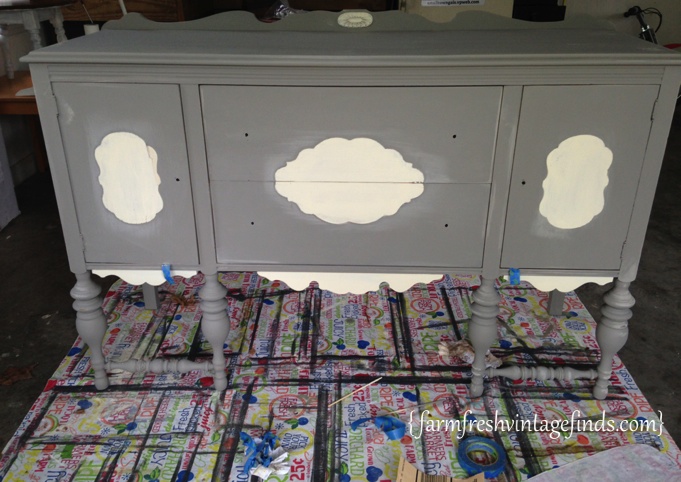 After that it was time for a little distressing and finally some clear wax.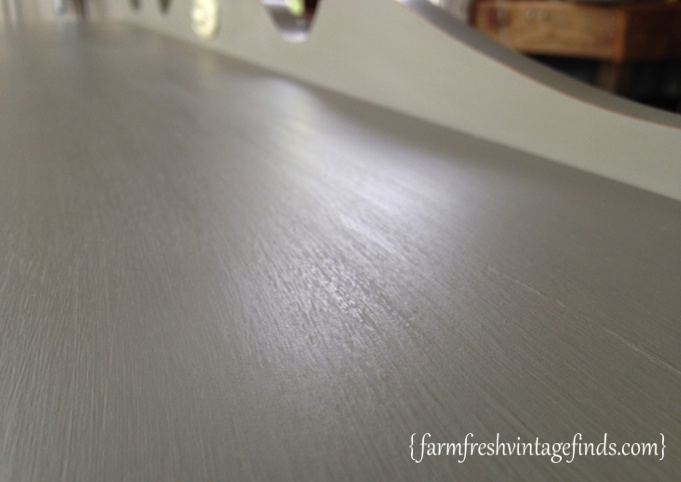 Then I added the original FABULOUS hardware back and here you have it.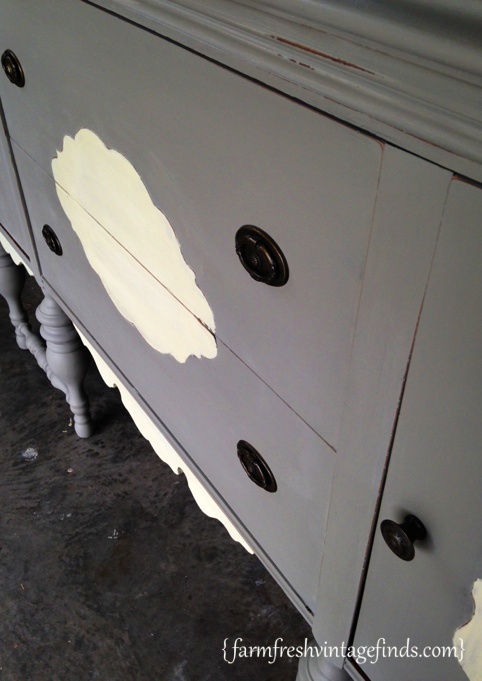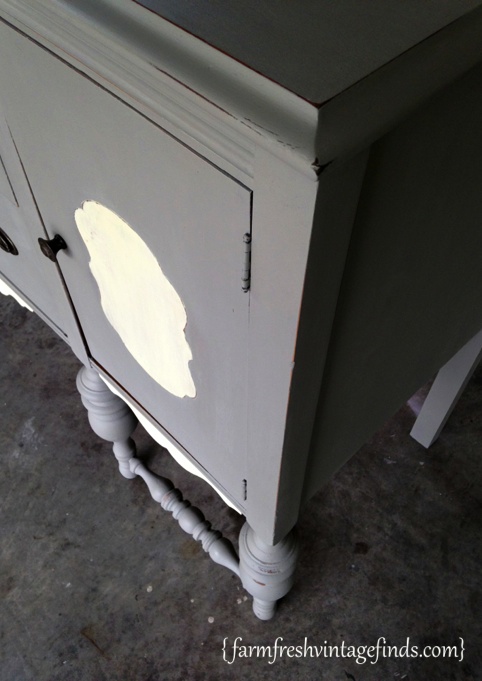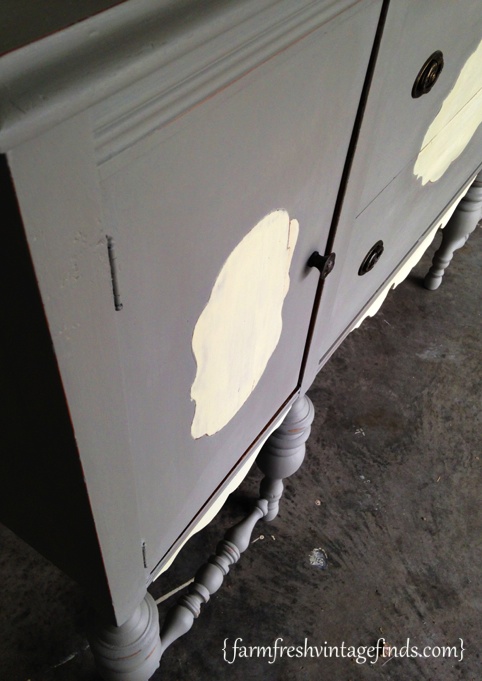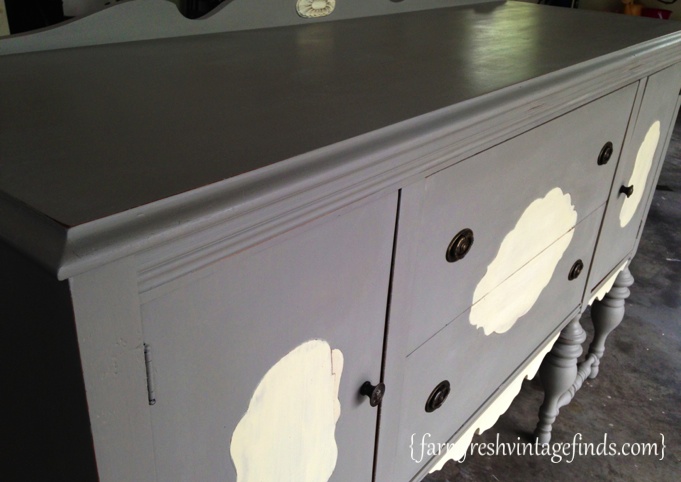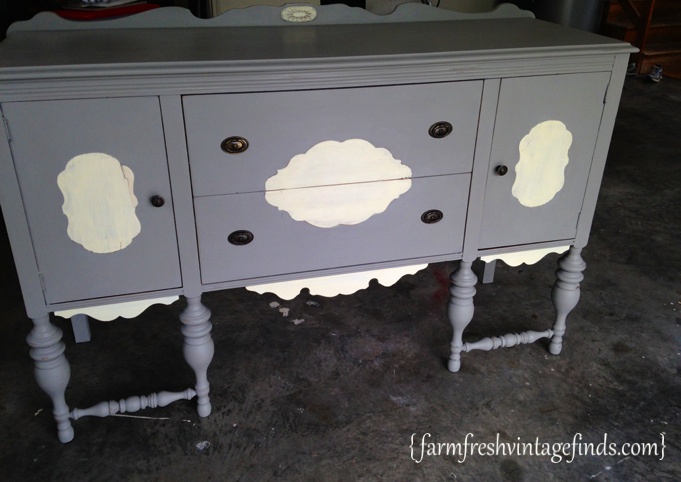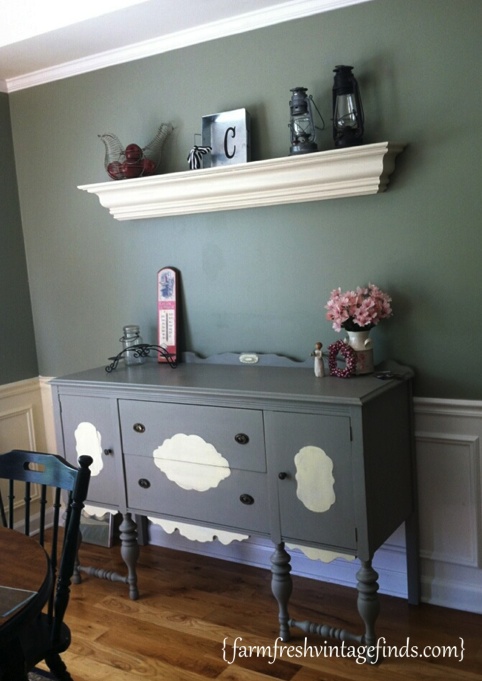 Do you have furniture you'd like to have painted?  Are you shopping for furniture and need help finding the perfect piece?  Email me at farmfreshvintagefinds@gmail.com for pricing and details about custom work and my current inventory.
Enjoy this post?  Don't forget to subscribe to get all the latest info delivered directly to your inbox and please check out my Facebook page.
Linking up with Miss Mustard Seed here.
Thanks for reading and feel to comment below.
~Beth