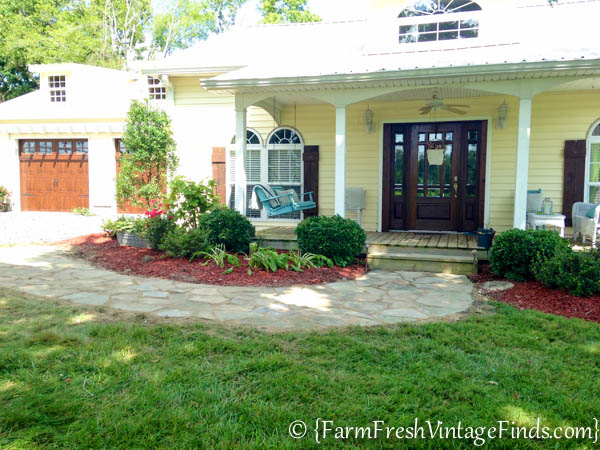 Living in a house built in 1827 has been quite the adventure.  Being that I have chronic redecorate-itis it's an ever evolving decorators challenge dream.  I don't post a lot about our before and after farmhouse remodel because I'm still trying to find my happy medium with what to share.  All of my professional/business life is out there for all the world to see but I like to keep my private life, well private.  Which includes our home.  So for now I'm just going to show you some of the outside renovations.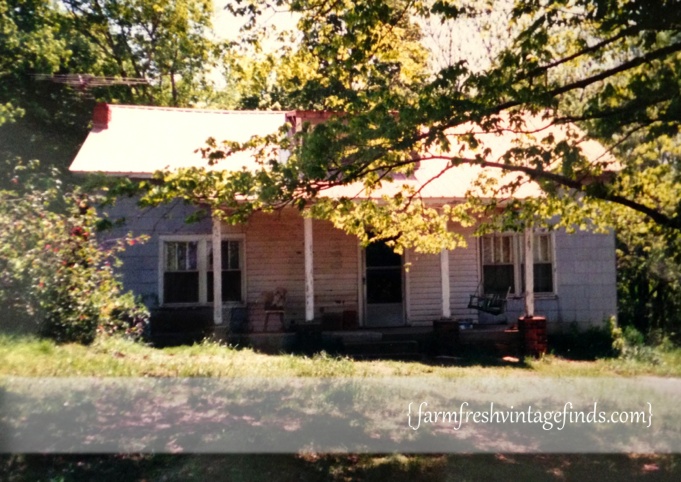 Ok let's start back to 2001.  The photo above, well that is my DREAM HOUSE!  What?  You're not feelin it?  When I saw the auction for this house and personal property advertised in the paper I instantly fell in LURVE, made an appointment to view it before the sale and was convinced it was gonna be our home.  Hubby?……well not so much.
I remember walking through with the auctioneer I may have literally had stars twinkling in my eyes and hubby saying repeatedly, "No!   No! Babe, I'm not living here.  Beth, we have two little kids!  No!  I'm not buying this!"  Fast forward to the day of the auction.  We're volunteering at our church for a work day, it's 10 minutes to 10 and the auction starts at 10.  Hubby is working away and my father-in-love says y'all want to go over to that auction real quick?
Me-YES!  (I'm already in the car, two kids in tow.)
Hubby-Daddy we'll ride along but I don't really want anything.  He thinks we're going to look at the antiques for sale.  Bless him.
In the car and off we go.
The front yard is FULL of people numbers going up everywhere…..everyone is bidding like CRAZY on all the contents.  My dreams of owning this house are steadily disappearing right before my eyes!!!!
It's now 10:30 and the auctioneer stops the sale of the contents to sell the house and acreage.  Fingers crossed.  (In the midst of all this my father-in-love got a number and handed it to hubby.  He looks at me like this ain't happenin'.)  Auctioneer starts the bidding, numbers flying up all over the place again and again and again.  Hubby bids.  3 more people bid against us.  I'm thinking what is wrong with you men?  Don't you guys know this is OUR HOUSE!?!?!?!  We are being outbid and I am devastated.  In my mind I'm thinking just one more bid hubby, just one more time….PLEASEEEEEEEE.  Auctioneer looks at hubby one last time and says something like "do wan her" and hubby raises our number and the auctioneer SHOUTS….SOLD! to the couple with the two little kids, number 88.
I am in shock.  Hubby is about to fall over dead thinking we've just taking on two mortgages, repeating to me again and again.  "We're going to fix it up and sell it."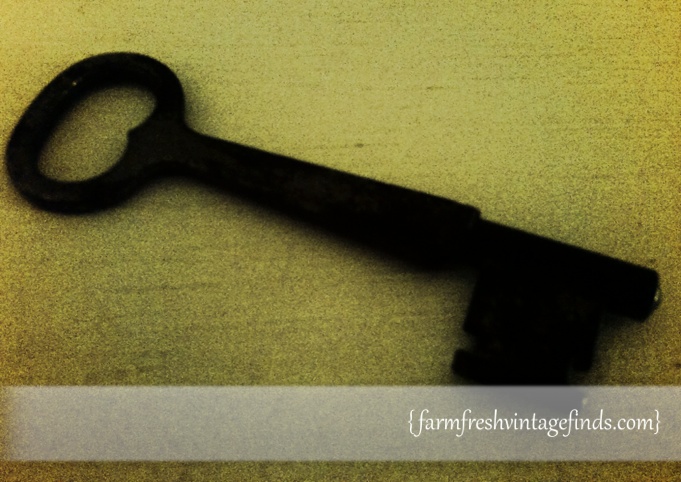 One of my favorite memories, there are so many great ones from that day, is this.  It's the skeleton key that the sweet little ole man in his late 80's at the time handed me.  He and his 11 siblings (I think it was 11) grew up in this house and he told me some wonderful stories.
Fast forward a year and a half of renovations and a change of heart by hubby later and we're moving in.  Oh happy day!
Here's a picture the day we moved in.  (Sorry for the grainy picture.)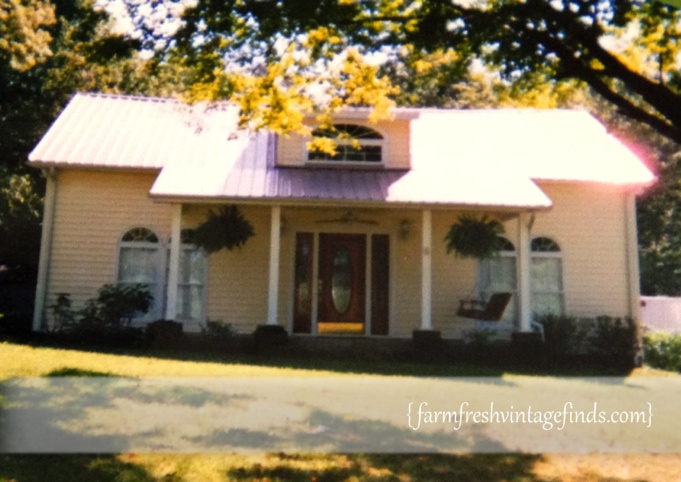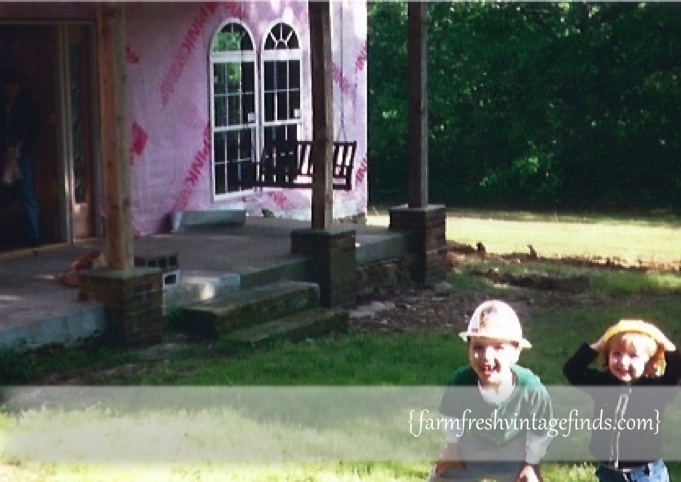 Here's a photo with my two munchkins, hardhats on.  See they've always loved it here.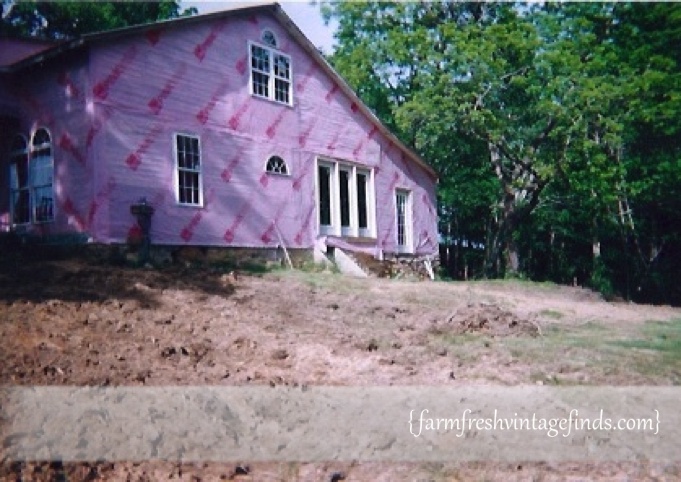 Here's the South side.  We had to have lots of trees and underbrush removed.  You could barely see the house from the road when we moved it.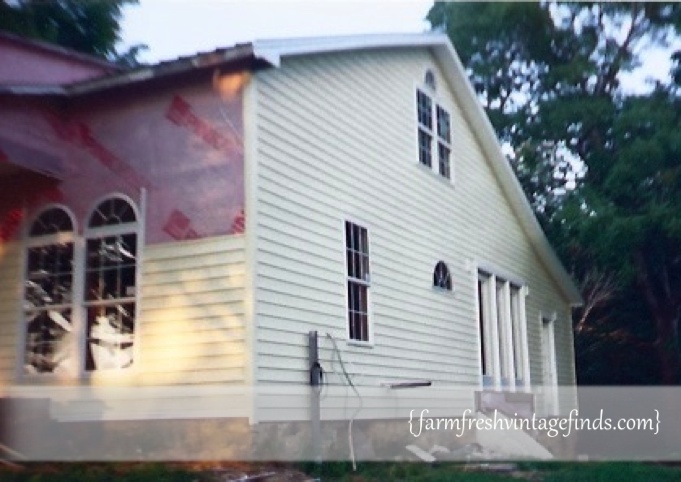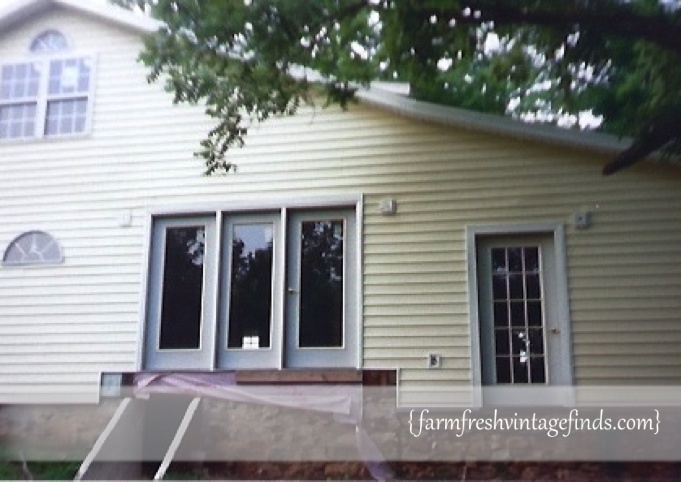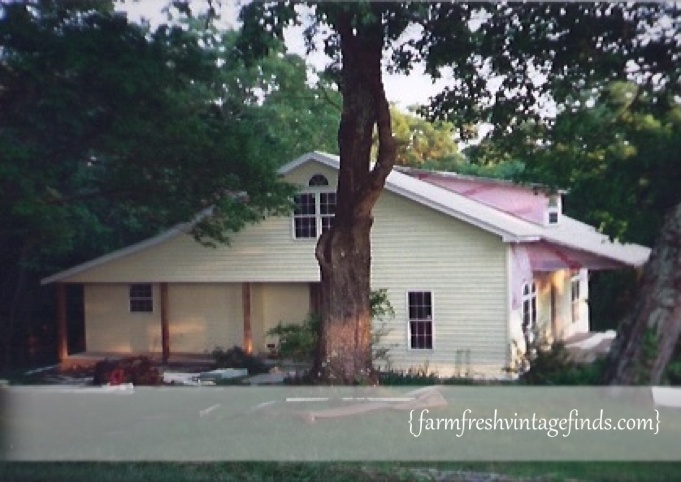 Here's the North side.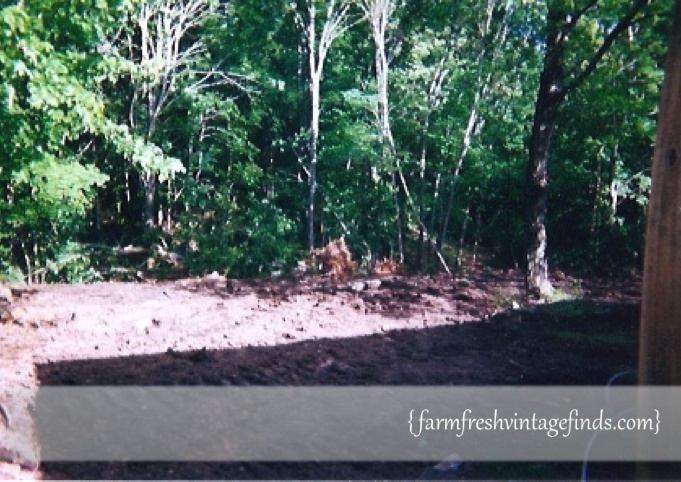 And this my friend is the before of the back yard.  It took lots of excavating.  LOTS!!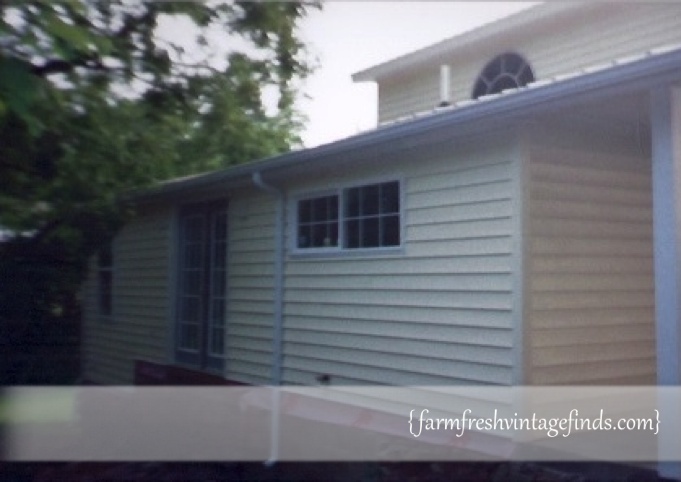 Over where the french door is now we had to have a bee keeper come and relocate a hive of honey bees that had made their home in the wall!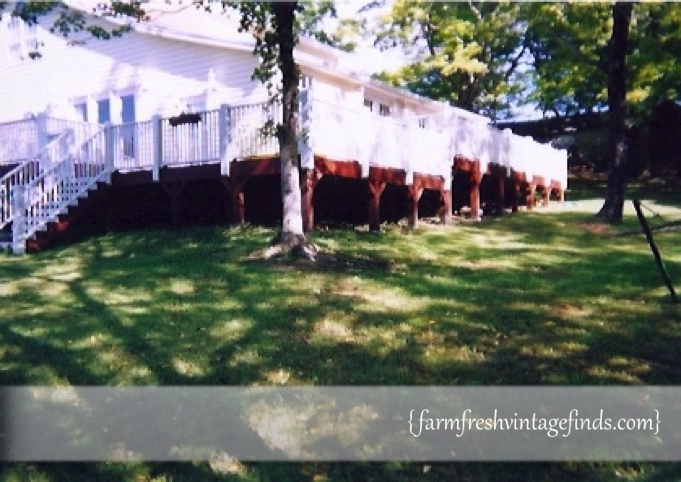 And here's what the back looks like all finished with our finished deck.  So that's it my friends.  Just a little snippet of a two year renovation that still to this day blows my mind.  Everyone around thought we were crazy and no one understood why we didn't just take a bulldozer and demolish it all.  Honestly that would've been cheaper.
What kind of home do you live in?  Have you ever dreamed of remodeling a farmhouse.  It was hard work that still continues now all these years later.  But in the end it was worth every tear and drop of sweat.  It certainly didn't happen overnight and wouldn't have been possible without The Lord making every little detail fall into place and the incredible man I get to call my husband.  This journey has taught me that things just don't happen overnight.  And that hard work and determination pay off.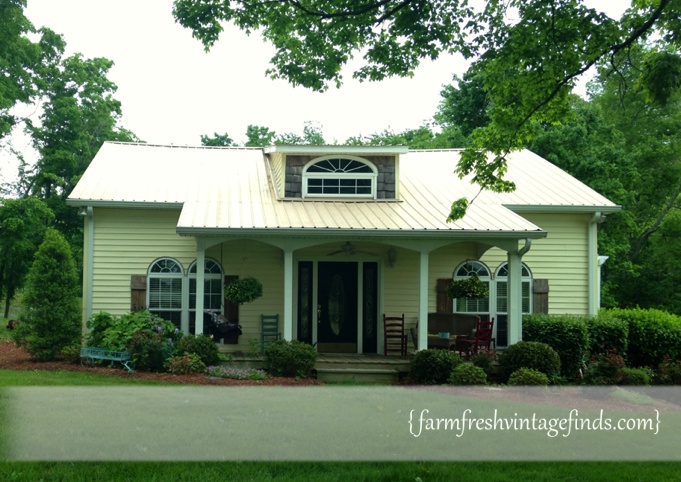 Until next time,
Beth
None found.