Bright and Beautiful furniture that's what today's post is all about.
Today I'm getting together with a few of my blogging pals to share some bright furniture makeovers.  Each of us is sharing one of our favorites.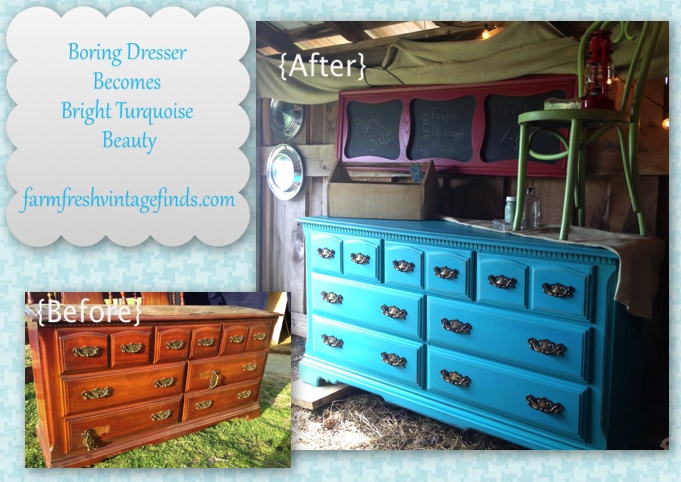 If you've been reading my blog for very long at all then you know that I love painting with Miss Mustard Seed's Milk and Annie Sloan's Chalk paints.  They are my go to paints because I can easily send their color charts to my clients and I always know what kind of finish I'm going to get when working with them.  However I do paint with latex paint occasionally.  And when a dear friend of mine introduced me this Sherwin Williams turquoise color, I knew I had to try it.
Latex paint is easy to come by, usually inexpensive and comes in a basically unlimited amount of colors.   I also had some Websters Chalk-like Paint Power so I mixed it in as well.  Websters helps the paint to adhere when you don't want to sand.  And let's face it nobody wants to sand.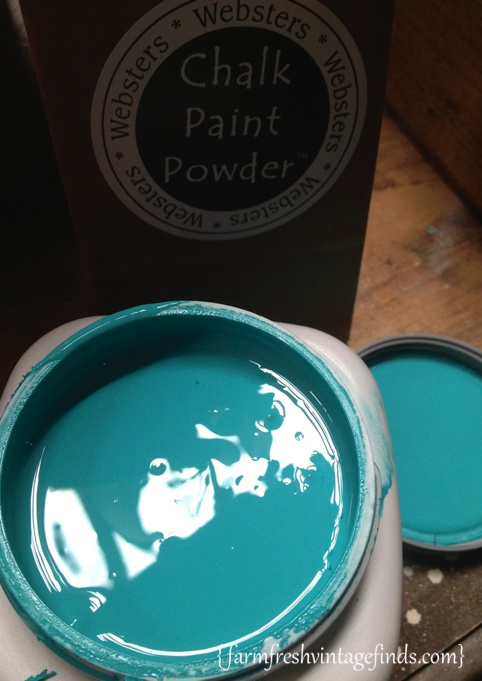 As you can see this dresser was well less than beautiful when I started.  I bought it from a friend of mine that's a realtor.  It was left in one of his rental homes and was in need of cleaning and de-funking!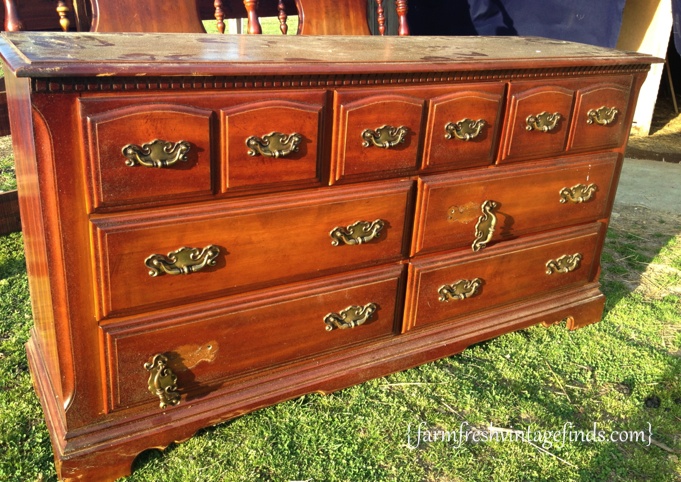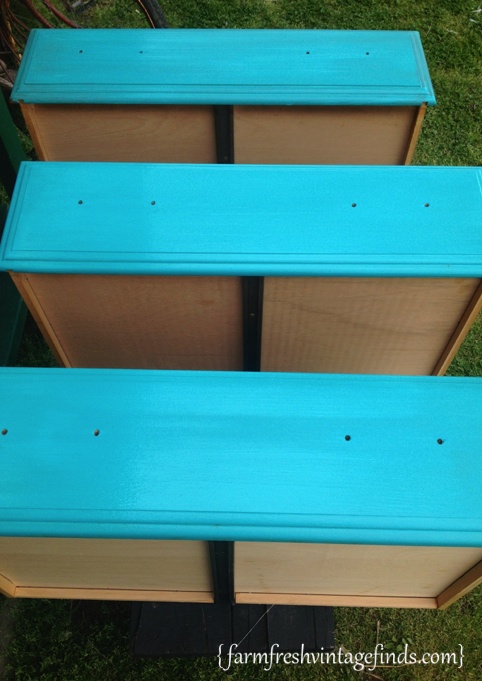 First I removed all the drawers and hardware and gave each of them two coats of paint.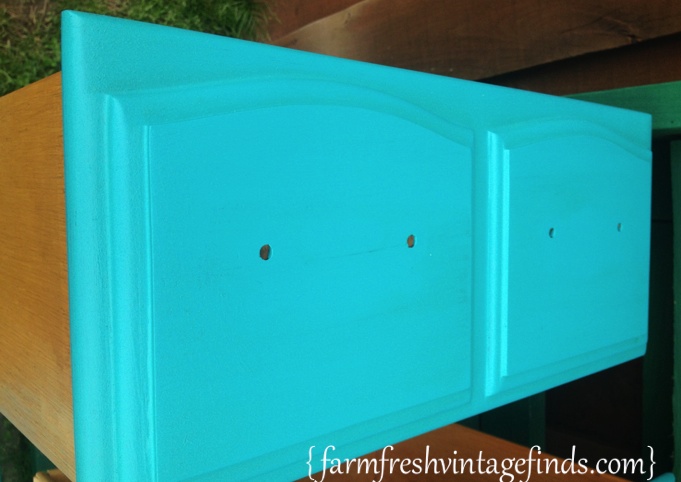 Then it was time for the "body" of the dresser.  It got two coats as well.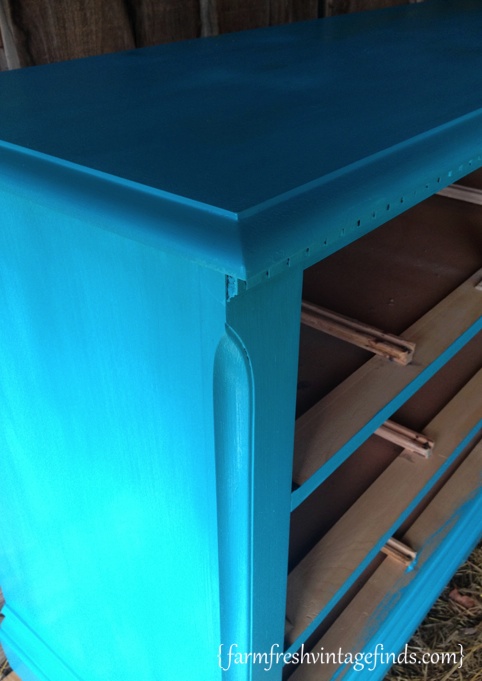 After everything was painted and dry I did a little distressing with my sandpaper.  As you can see I got this lovely crackle in some areas.  SWOON!  I LURVE it when this happens.  (Stay tuned for an upcoming post to see how to do this yourself.)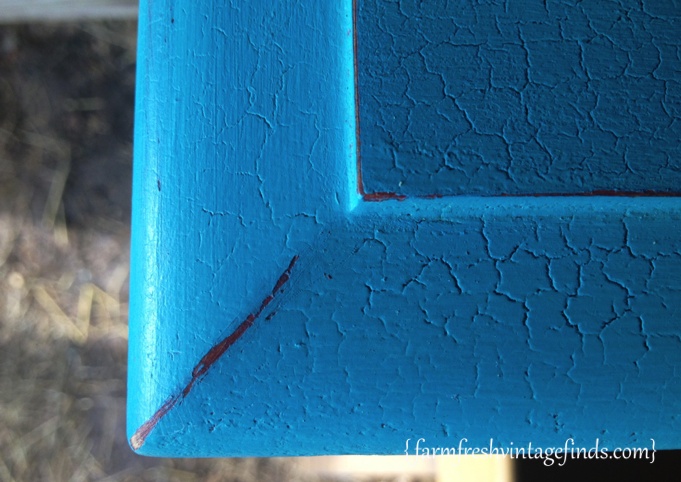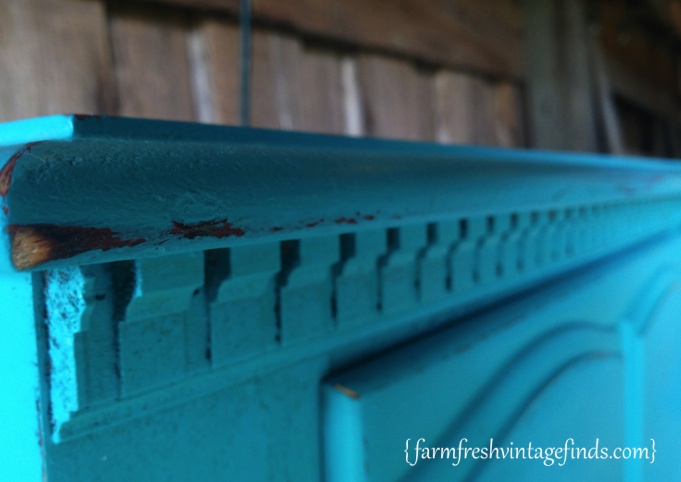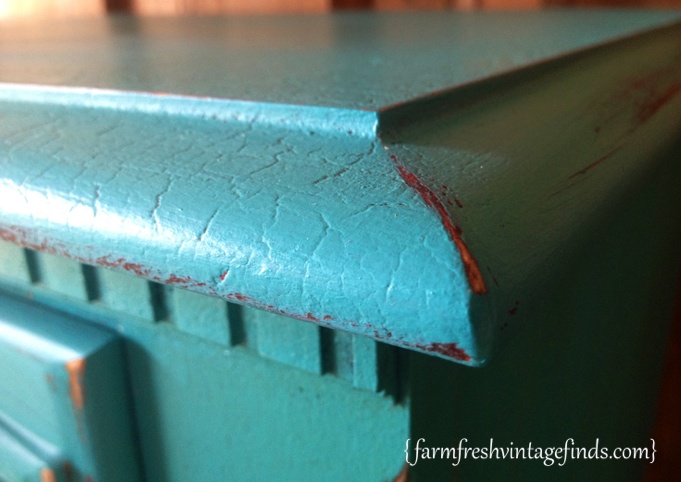 After that it was time to put everything back together again.  Simple and easy.  I have to admit not having to wax this like I do my chalk or milk paints is a welcome change sometimes.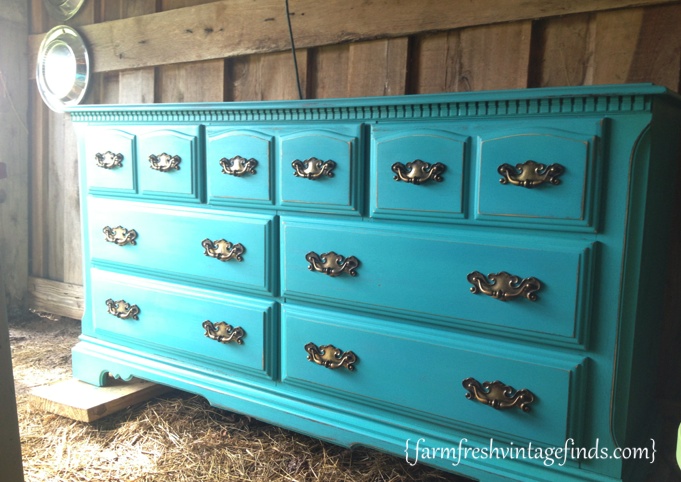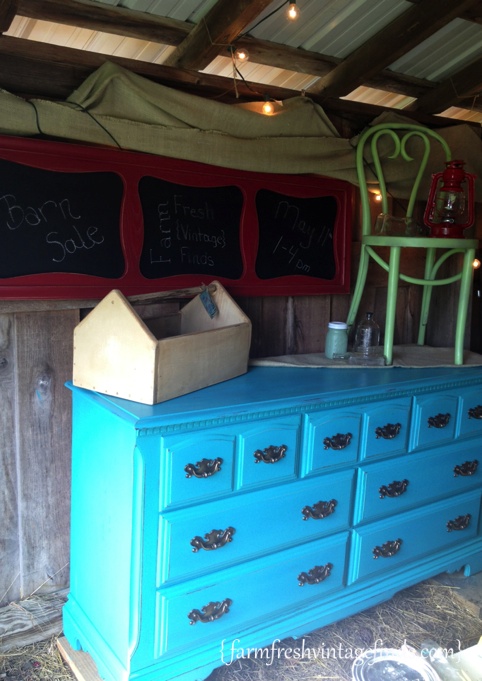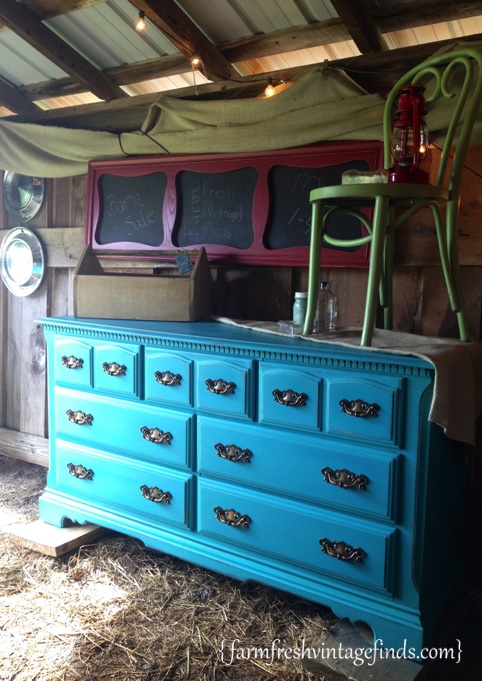 Do you have a brightly painted piece of furniture in your home?
Please be sure and visit all my friends (links below) and be inspired by their bright beautiful furniture makeovers!
Do you have furniture you'd like to have painted?  Are you shopping for furniture and need help finding the perfect piece?  Email me at farmfreshvintagefinds@gmail.com for pricing and details about custom work and my current inventory.
Enjoy this post?  Don't forget to subscribe to get all the latest info delivered directly to your inbox and please check out my Facebook page.
Thanks for reading and feel to comment below.
~Beth
Loading InLinkz ...
None found.