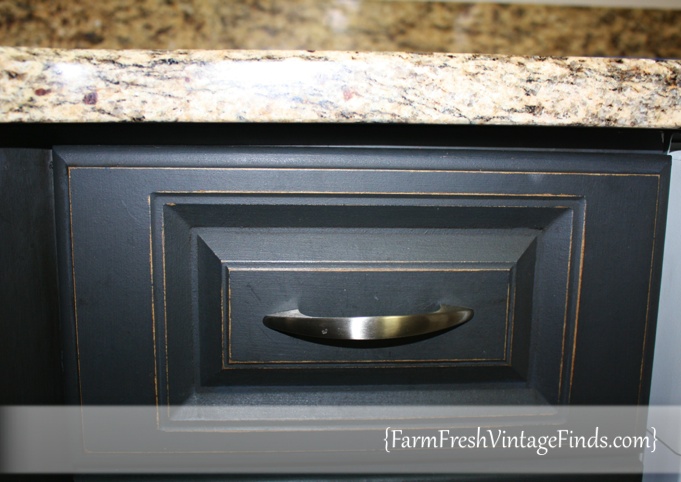 When you think of DIY in your home, which project intimidates you the most?  Painting your kitchen cabinets may seem like an overwhelming task but with the right paint and tools you can do it.
If you've read my blog for any amount of time then you know that painting kitchen cabinets is one of my favorite painting projects.  In fact painting cabinets is the primary focus of my business lately.
Today I wanted to share with you a kitchen I painted with chalk type paint and show you how with a lot of hard work and a little time you can transform your kitchen too.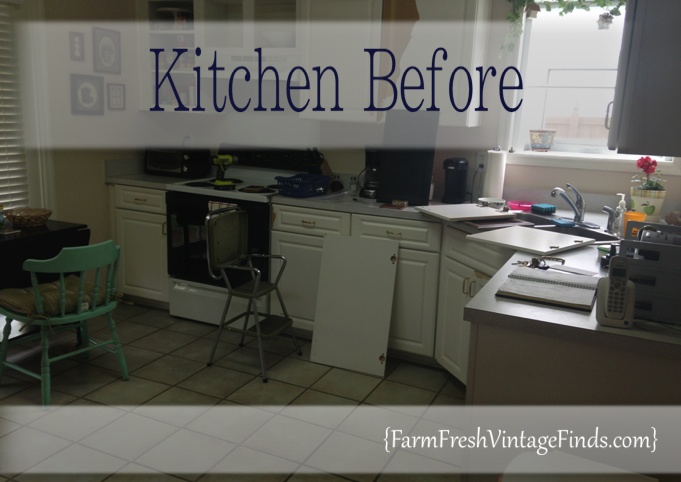 Here's a photo of how this kitchen looked when I started.  As you can see it was stark white thermofoil that was peeling here and there.  My client wanted the room to reflect his style and become a warm inviting space but he didn't want to spend a fortune replacing or refacing his cabinets.  Paint to the rescue!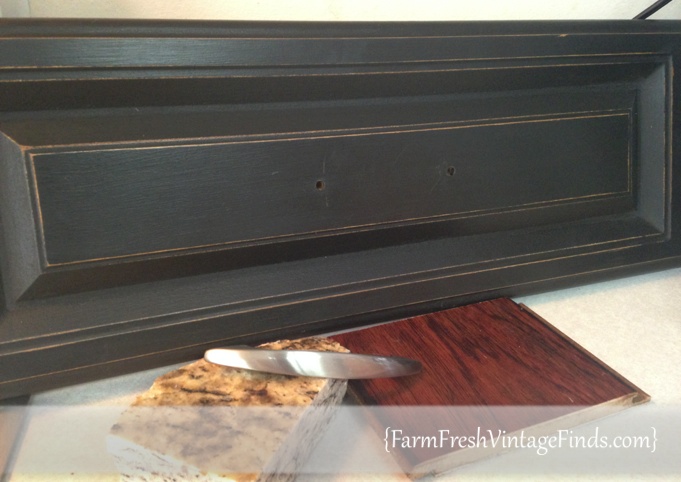 The first order of business was decide on a color.  It really helps to gather all your finishes and paint a sample door so you can get a feel for how each element is going to look together.  We decided on black chalk type paint with a dark wax topcoat to finish it off.
Now let's take a moment to talk about why I use chalk type paint for cabinets, as I get an email or comment on my Facebook page every time I post a kitchen transformation asking why I don't use other paints.  There are several reasons but my main answer is simple.  I have used other paints and after I sand, prime, paint and seal the cabinets I have more time and money invested in them than I do when I just use chalk and clay and waxes.  For me it's the answer that works EVERY TIME.
Is this paint more expensive than other paints?  Yes.  Do you get what you pay for?  Yes.  Have I used other "chalk like" paints?  Yes.  Did they work as good?  No!  I use this paint because I absolutely LOVE it.  I trust it and the wax finish is not only beautiful but durable.
OK now let's see how it's done.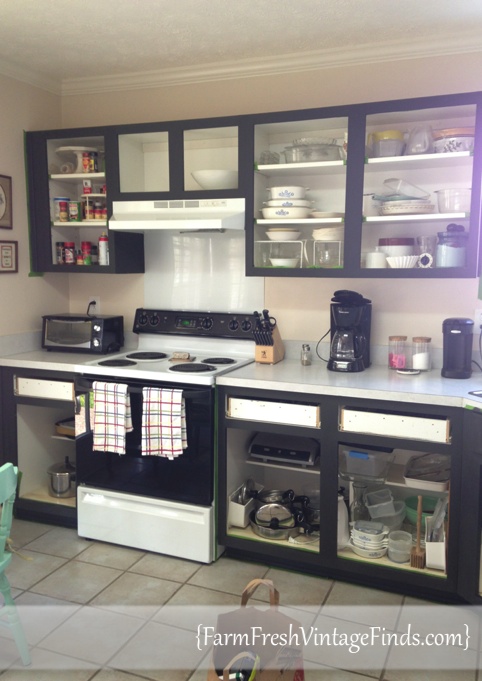 I always begin by removing the doors and drawer fronts and then painting the skeletons.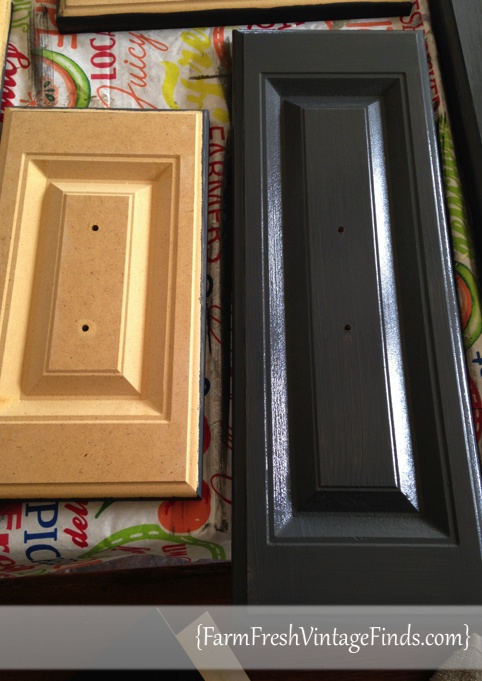 Here's a side by side comparison of two drawers.  On the left is the drawer front after removing the thermofoil and on the right is a drawer with one coat of paint.  You know how I'm always telling you guys that sometimes things look worse before they look better?  Well this is what I'm talking about.  Painting your cabinets can be scary but have no fear you can do it!  One coat at a time.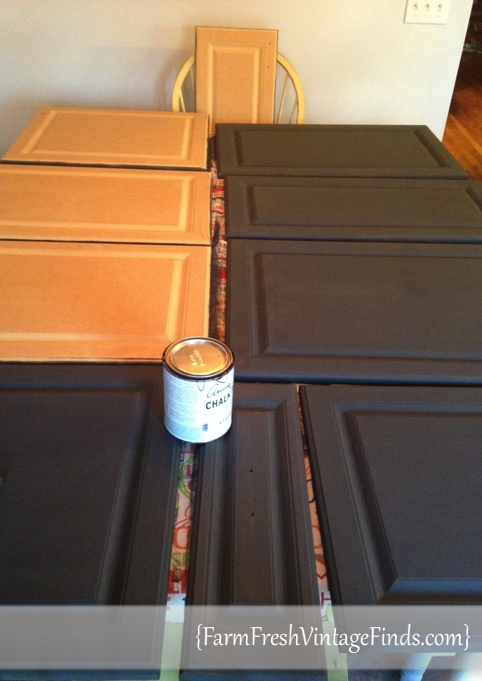 I recommend painting the backs of the doors first and then flipping them over and painting the fronts.  I give each side three coats of paint and then two coats of wax.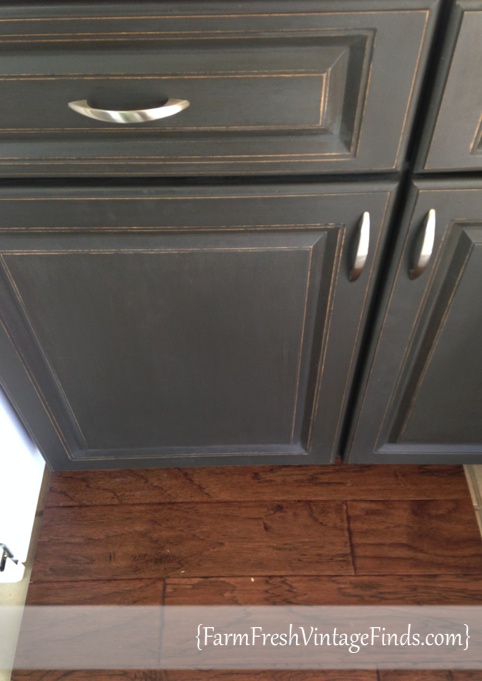 Fast forward several hours of painting and hard work later and you have these fabulous custom looking cabinets for a fraction of the cost.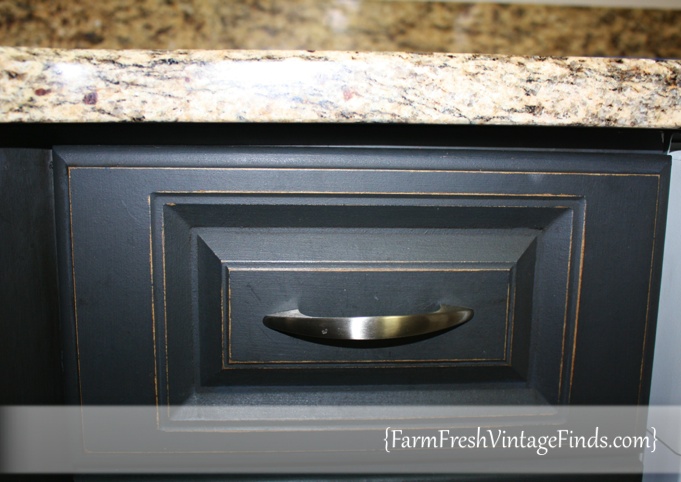 And because of the money my client saved by not replacing all his kitchen cabinets with new ones he was able to install beautiful granite countertops.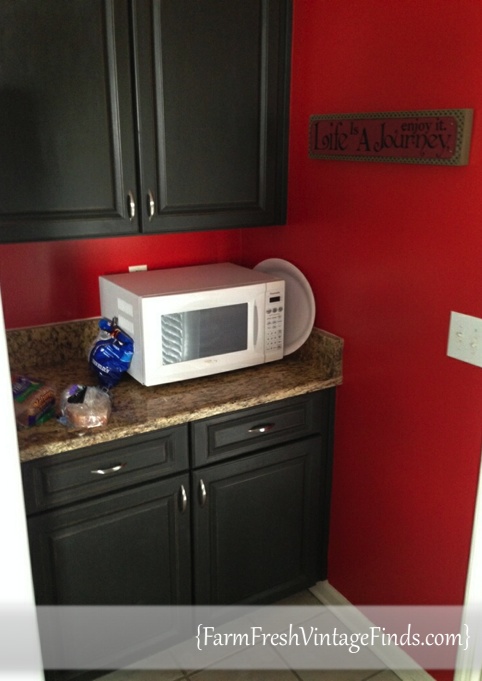 He also had his walls painted this bright red to finish it all off.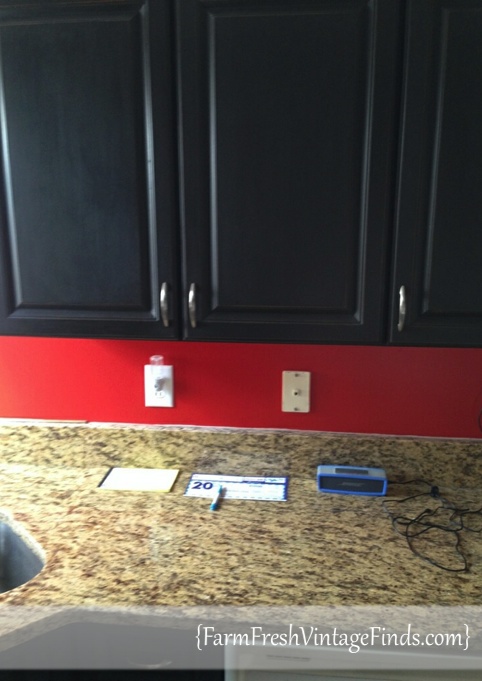 I hope that if you are struggling with what to do with your ugly kitchen cabinets that you'll consider painting them with Chalk Paint® Decorative Paint by Annie Sloan instead of replacing them.  Painting your kitchen cabinets is a great way to save money and completely transform the look of your space.