Even if you're new to my blog it doesn't take long to figure out that I love to paint.
From cabinets to furniture and home accessories I've painted it all.  So a few months ago when I decided to start carrying DIY Paint here on my site
and at my shop in the barn it was super exciting for me.  The decision just made sense, since I paint so much and love sharing that talent with others.  I did not however
anticipate all of the other things that were going to pop up in life that would delay my sharing all the fabulous DIY Paint colors with you!
So between organizing all that and preparing for my barn sale and then having to postpone it until  May 9th I've been super busy.
Someday I guess I'll learn that things never slow down and you have to just roll with the punches.
All that said, today I want to share two fantastic colors that I used on this little table and chair set with you.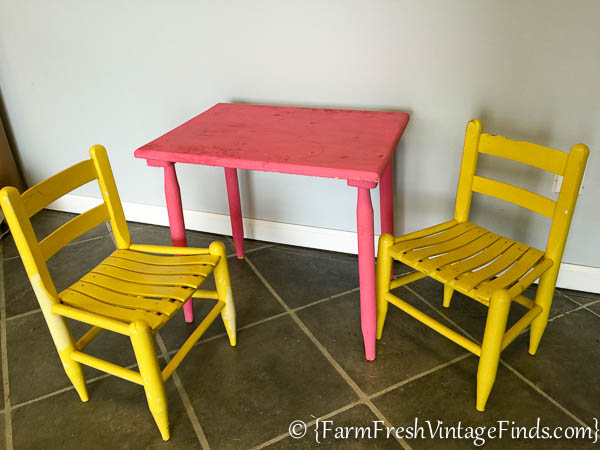 As you can see this set had been previously painted.
It was super cute but the colors were really bold and had worn in places.
My client choose Petticoat Pink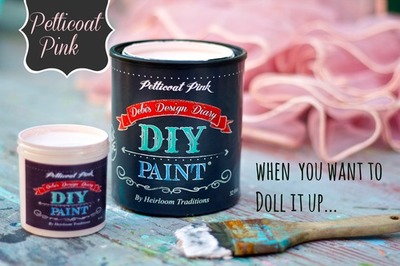 and Mint Chip for the new colors.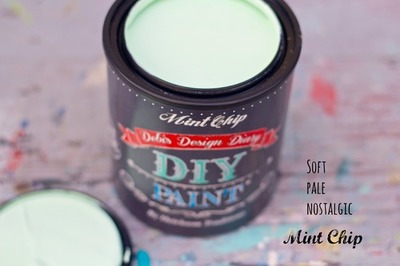 Since DIY Paint requires no sanding or priming all I had to do was clean the three pieces with a degreaser and they were ready to paint!  Yes, it really is that easy!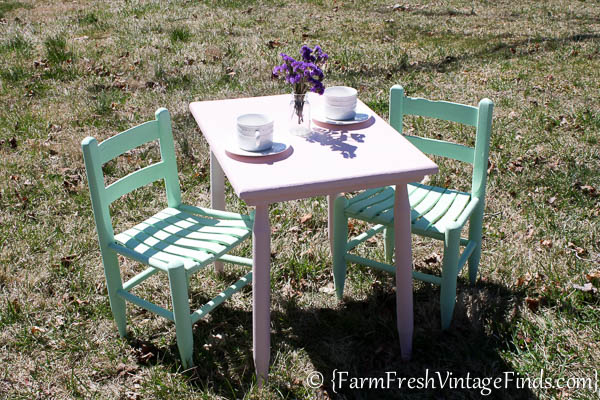 Once the paint was dry I sealed everything with Liquid Patina.
It's a clear sealer that has a finish similar to wax but doesn't have to be buffed.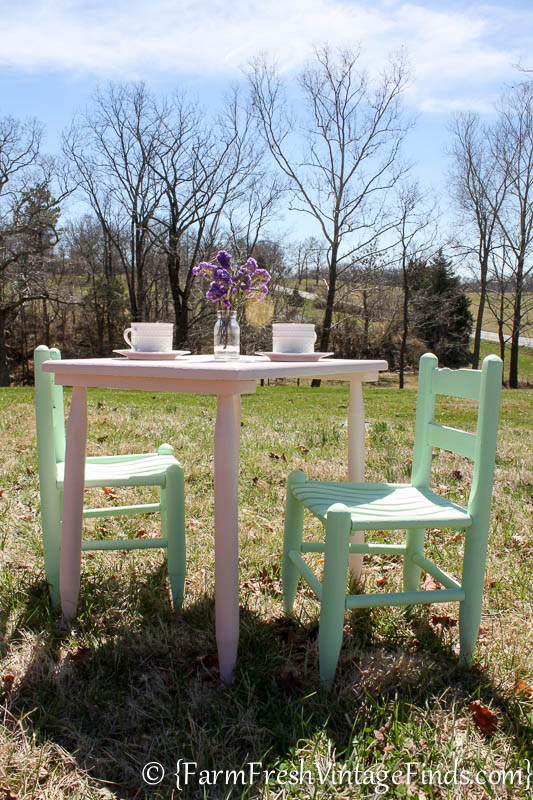 I think this set turned out adorable in these colors.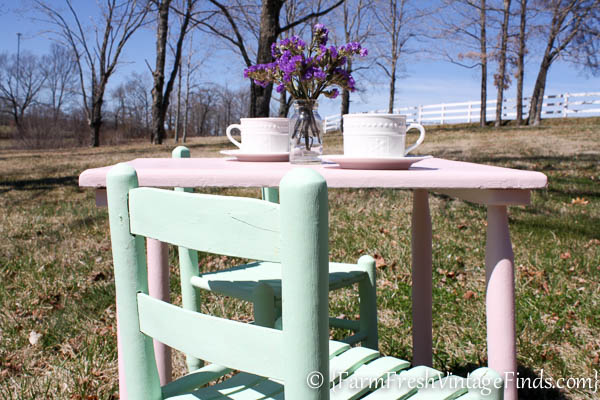 If you'd like to order DIY Chalk Type Paint you can do so by clicking here.
Thanks for reading!