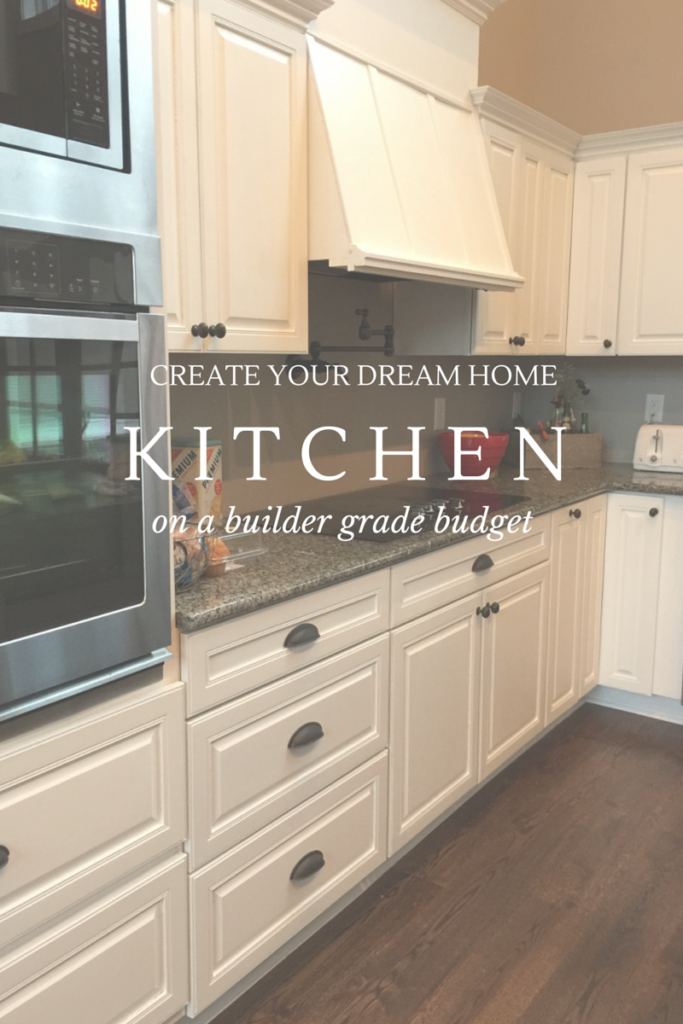 As I told you in my last post once we had all the cabinets set things really started to come together.
The next step was to cut the holes in the sink base and install the sink.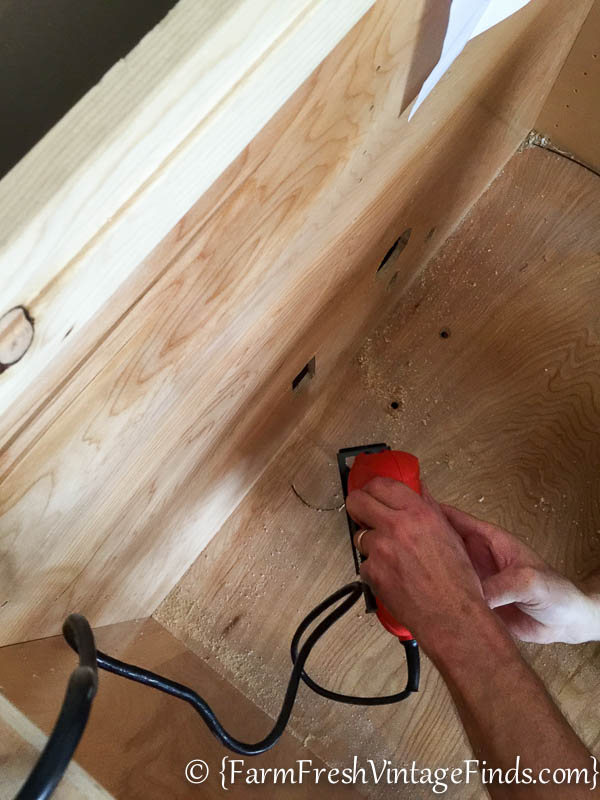 We picked out this sink at Southeastern Salvage in Nashville TN.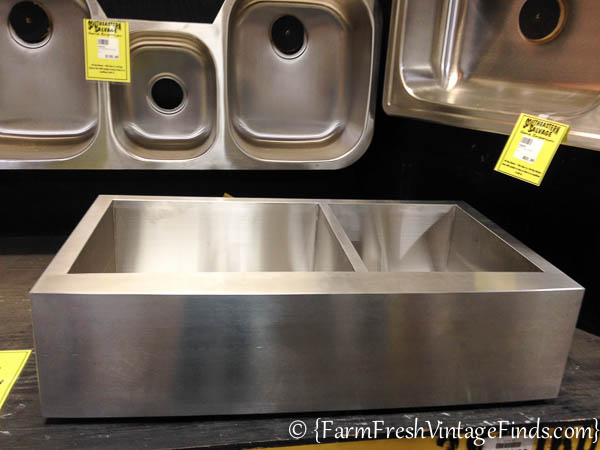 We cut out part of the sink base but in the end it fit perfectly.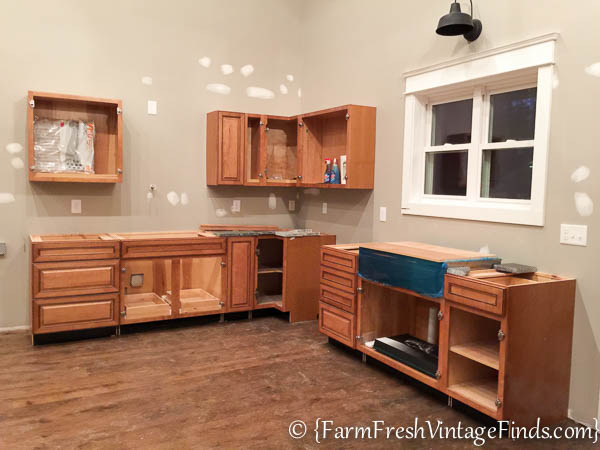 Once all of the cabinets were installed it was time for countertop.
My clients wanted something easy to clean that would last so we picked granite.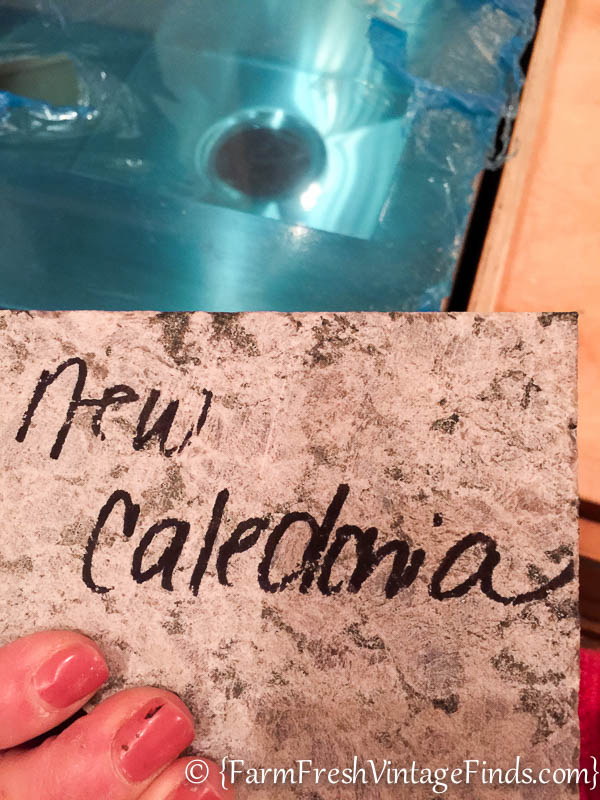 This particular granite is very affordable yet gives an expensive look.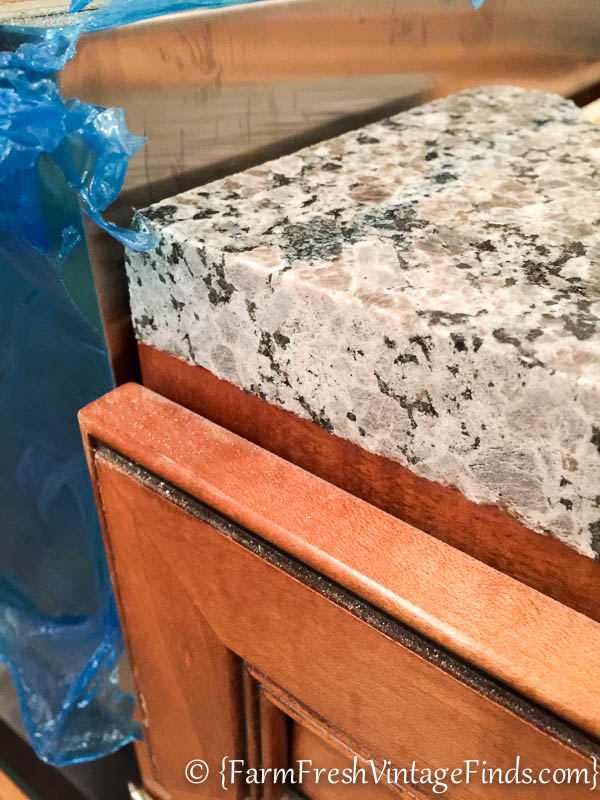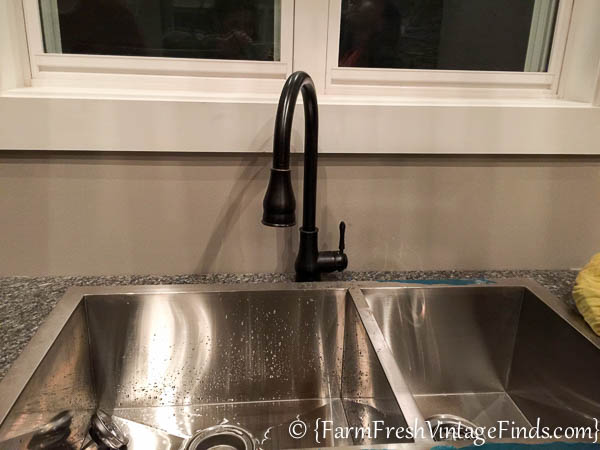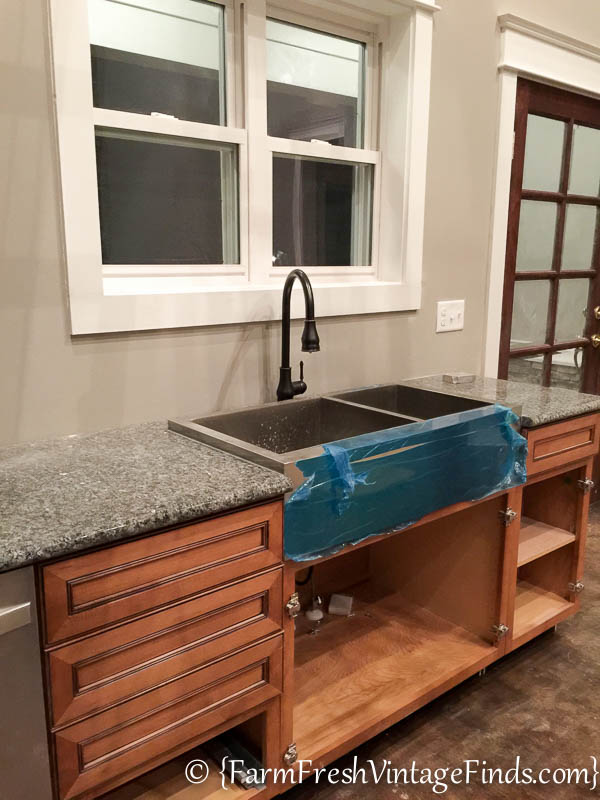 Because there is SOOOOOO much beautiful wood in this house and
because we were piecing several different cabinets together we decided to paint the cabinets.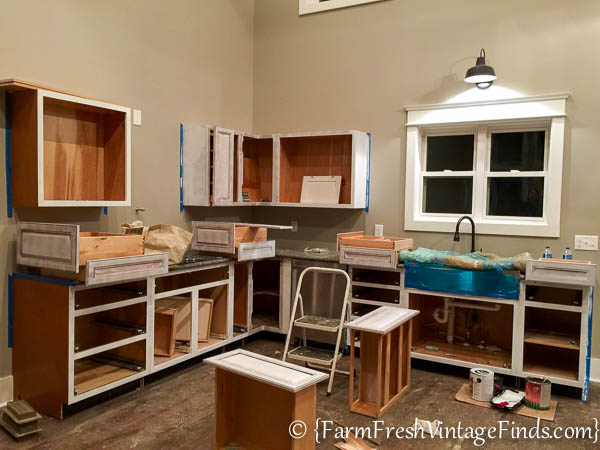 My clients chose General Finishes in Snow White.
This paint requires a primer first so I primed all of the cabinets before applying the base coat.
These cabinets had been previously stained and sealed with a clear coat so priming was a must to ensure proper adhesion and durability.
The Snow White color was perfect for brightening up this room and really making all the details of the cabinets POP!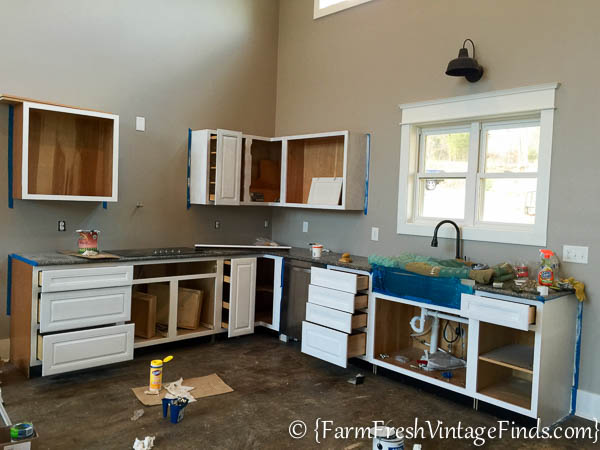 While I painted Prince Charming built a custom range hood……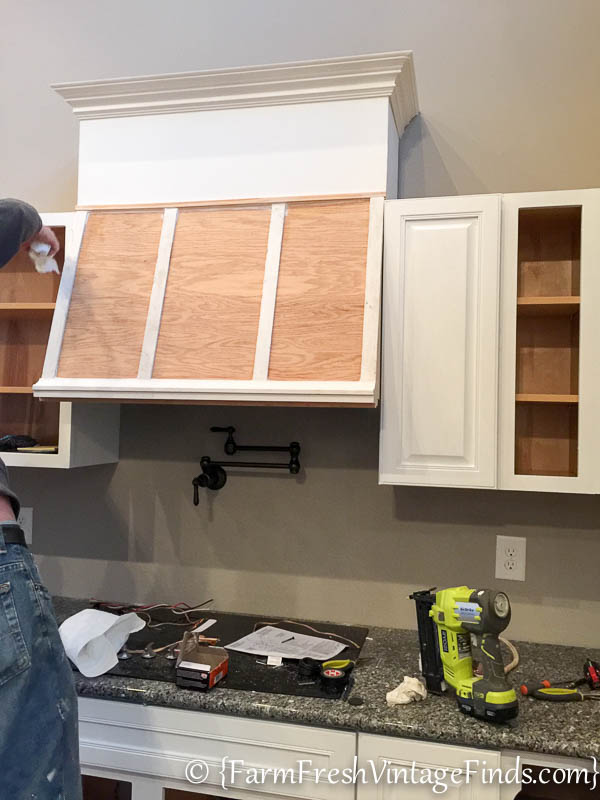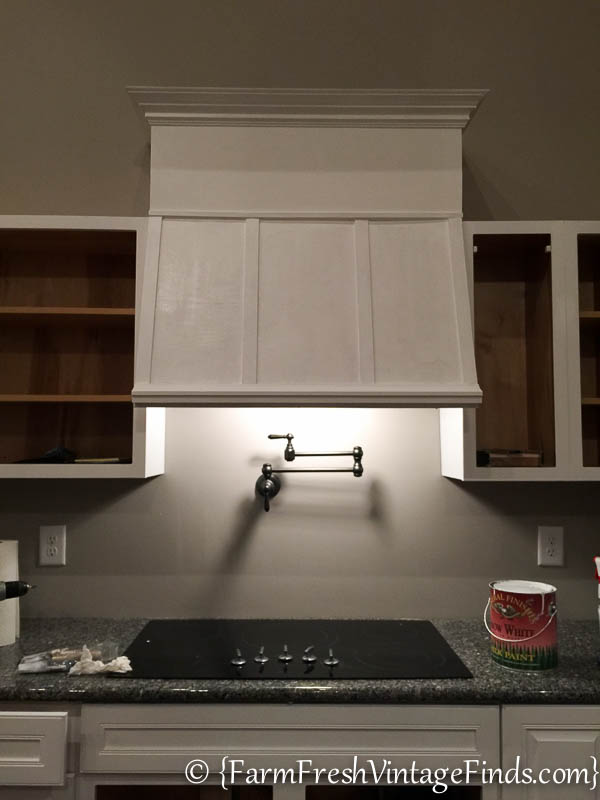 Next we had a fantastic carpenter build a custom oven/microwave cabinet.
He was able to take some of the doors from a few of the cabinets we didn't use and turn them sideways for drawers.
Did I mention I love it when a plan comes together!  Perfection.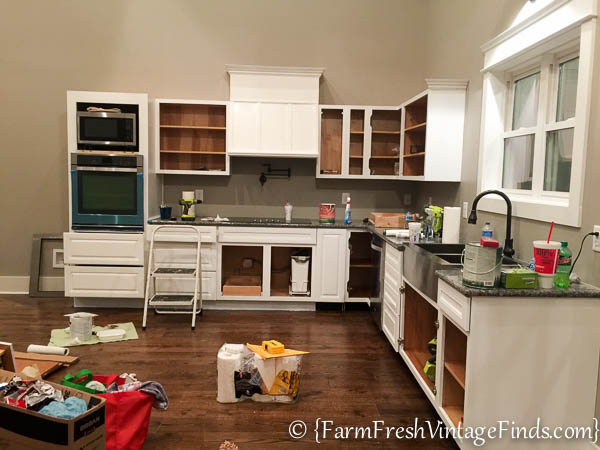 And then it was time to install doors, set the fridge, add the crown molding, hardware and toe kick and BAM we had a custom kitchen!
HA, it really sounds easy when I say it like that doesn't it!?!?!?
DRUMROLL PLEASE……..
A clean crisp new custom kitchen on a builder grade budget!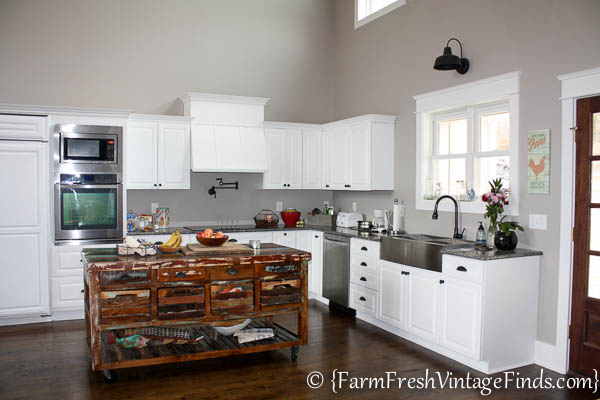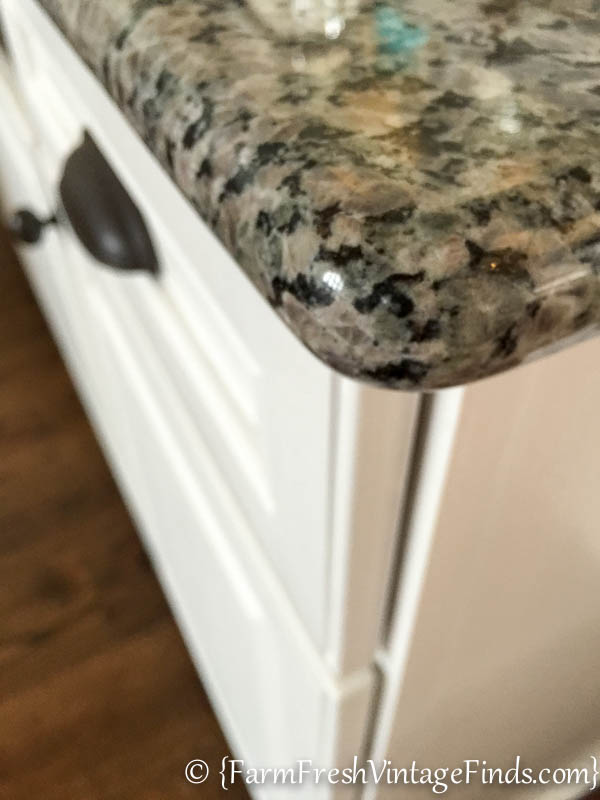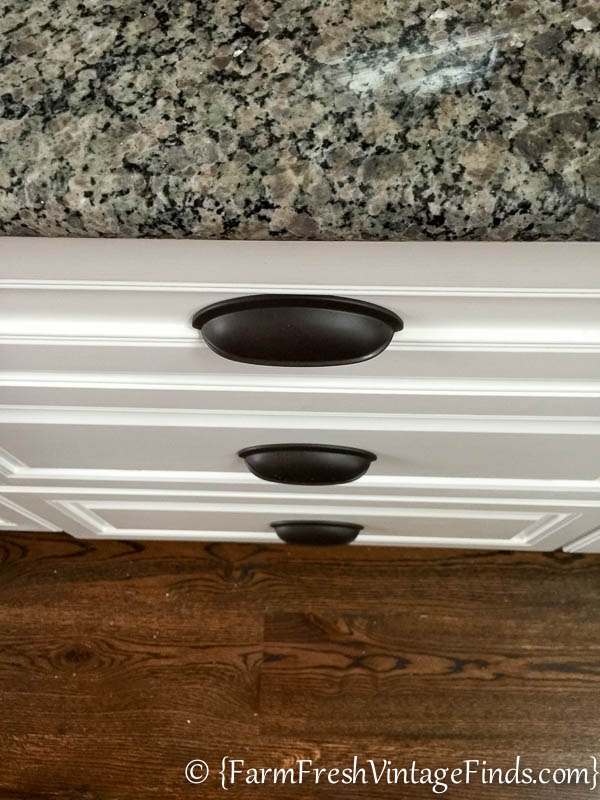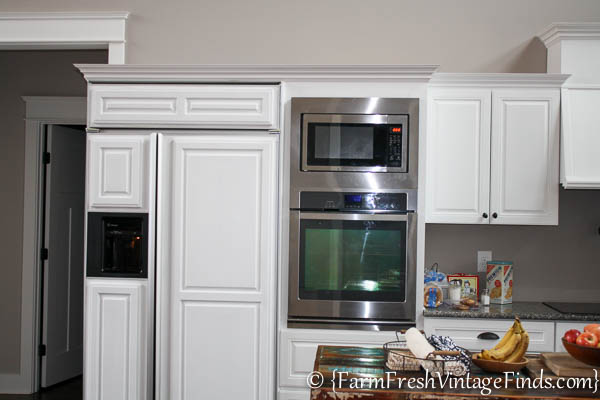 This island is the another showstopper in this kitchen.
It was a fantastic find from Southeastern Salvage in Nashville TN.
Absolutely perfect for this space and full of storage.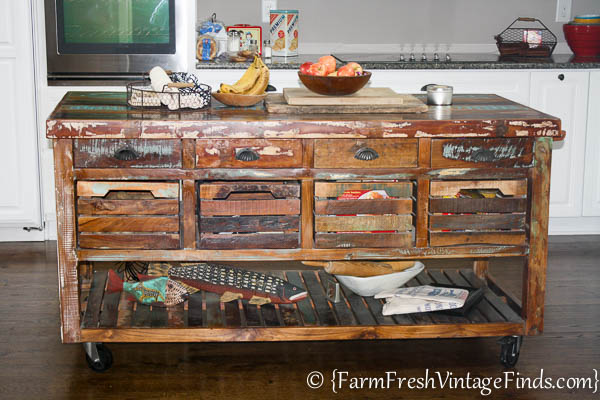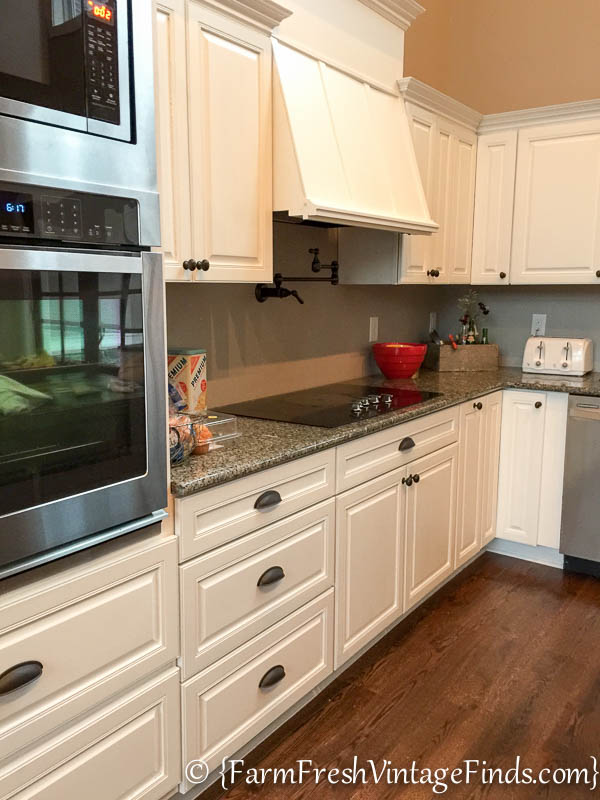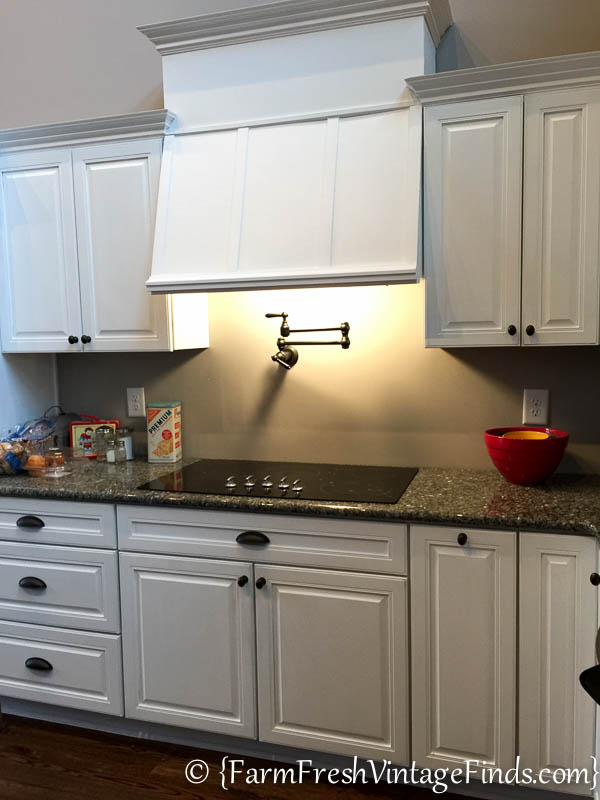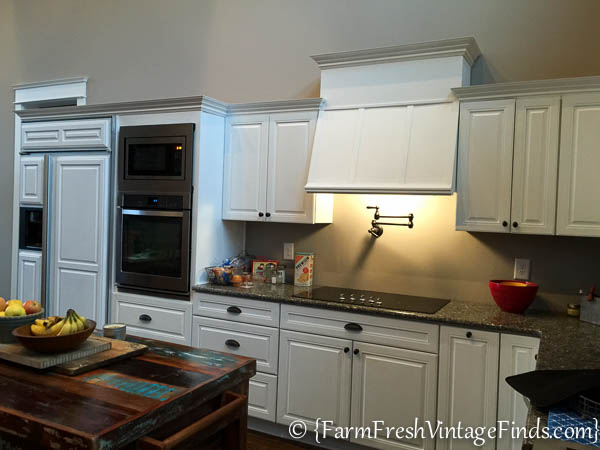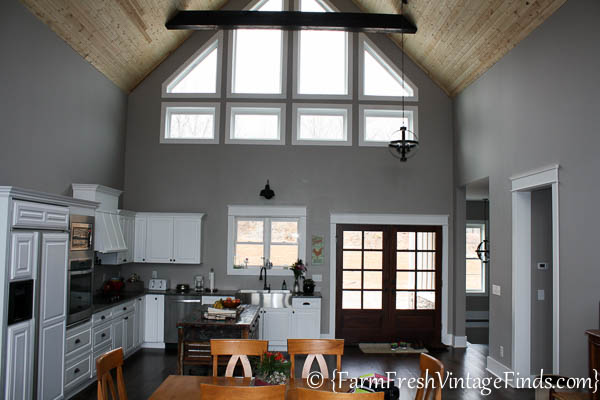 Thanks so much for following along on this journey with us.
It has been such a fantastic experience and I'm so happy I was able to share it with all of you!
And now we're on to the next adventure!
If you are in need of a kitchen makeover or starting from scratch and would like some help and direction you can contact me here.