Recently my friend Wanda over a Recreate and Decorate sent me this super cute wooden door decoration for Christmas.  She has an etsy shop, you can see here, that's full of super cute personalized items.  I usually just hang a wreath on our front door but this year I wanted something different and this doornament did just the trick.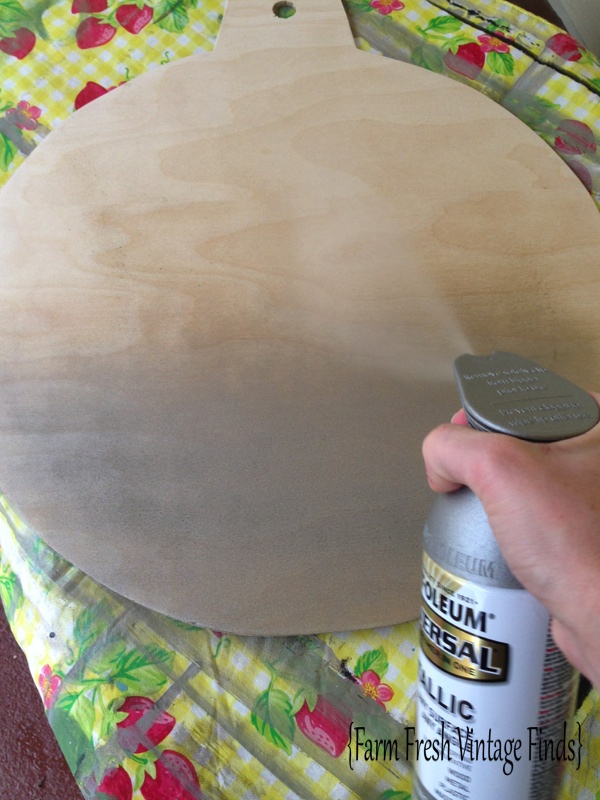 She shipped mine unfinished so I could do it myself but you can order one already decorated to fit your style.  First I used Rust-oleum to paint the entire thing silver.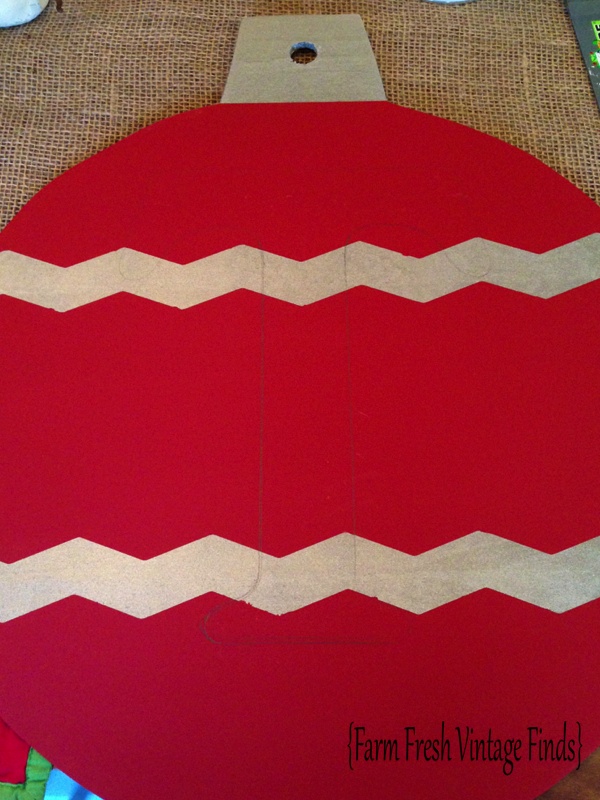 Then I taped off the surface with chevron Frog Tape and painted a coat of ASCP in Emperors Silk.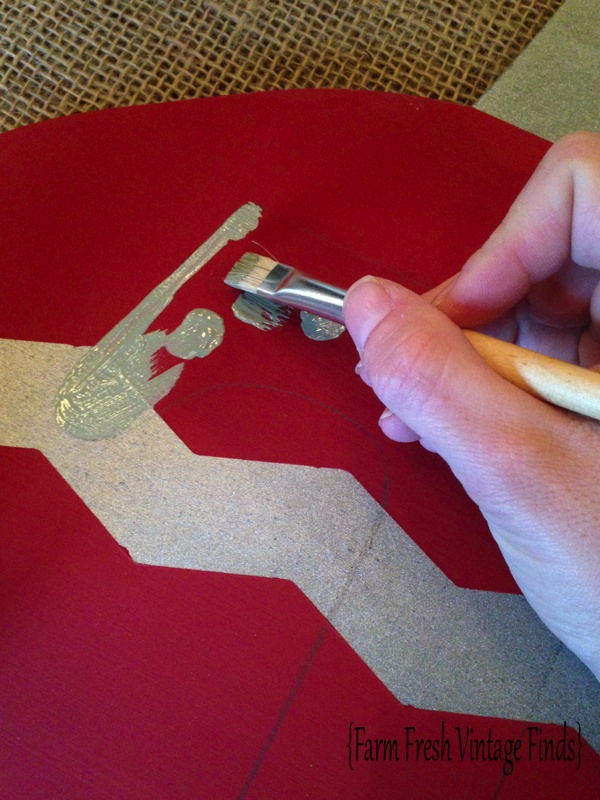 Then I free-hand painted a "T" in the center (for our last name) with ASCP in Chateau Grey.
And voila all finished and ready to hang.
It was super easy to paint and only took a few hours to finish.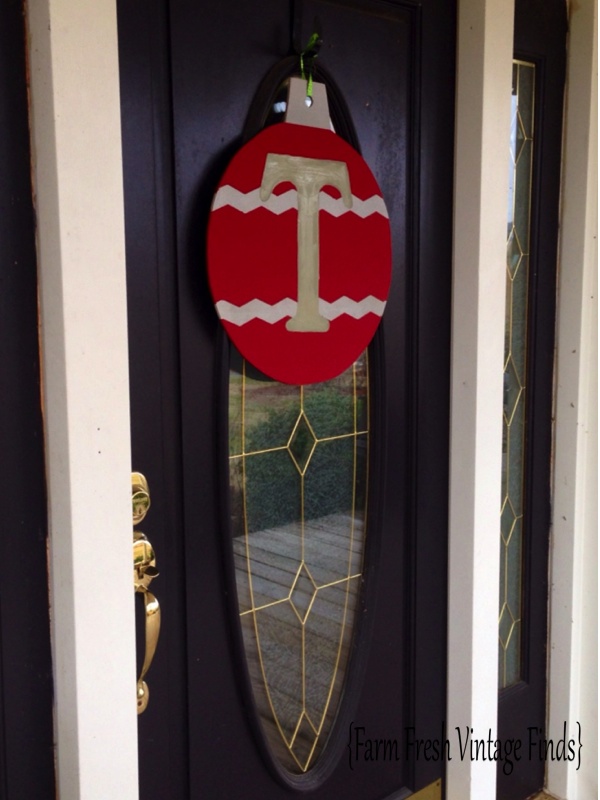 Do you have something fun on your front door?