I love working on client pieces.  Especially when they look really, really bad when I get them.  I love feeling like I'm saving something from the dump and I love the look an a clients face when they see their piece all pretty again.  That's why I do this.  That and I love the process.  Yes, I love the process.  The sanding, the cleaning, the painting, the waxing.  All of it.  I love all of it.
This is one of the most petite desks I've worked on.  It's two pieces and has such great little details.  But as you'll see in the upcoming photos it was in really bad shape when I started working on it.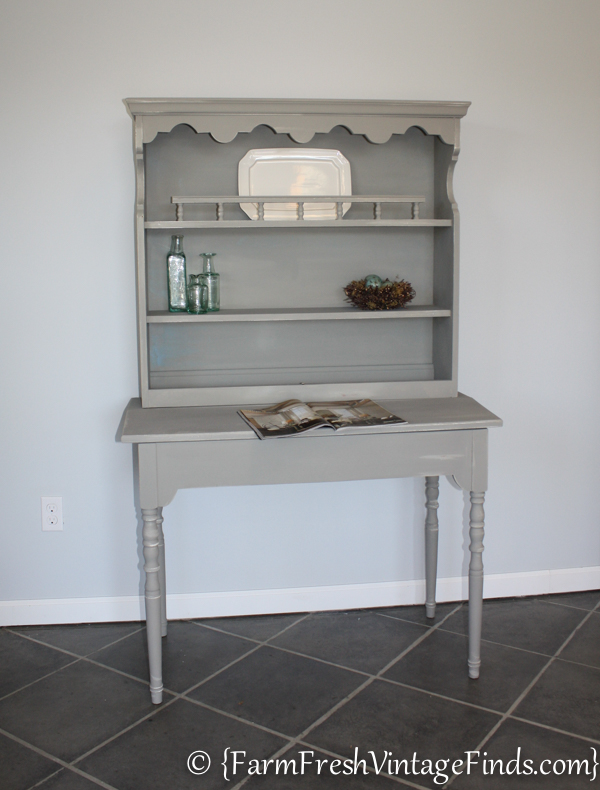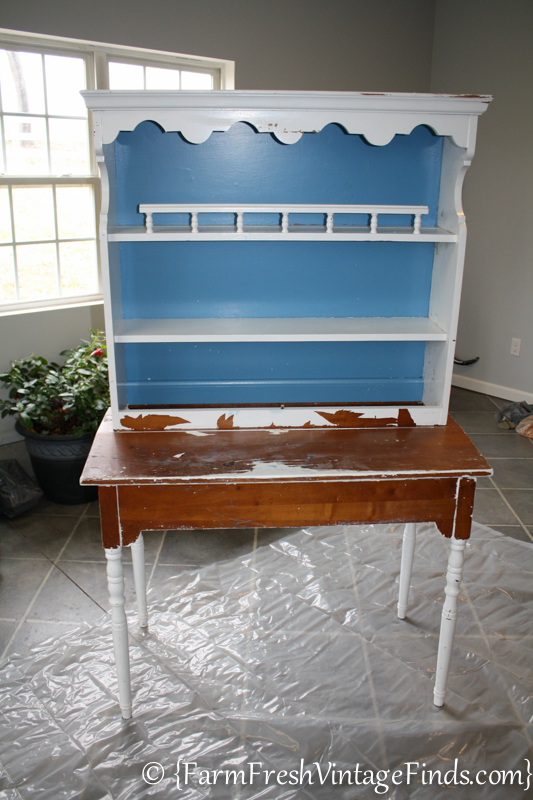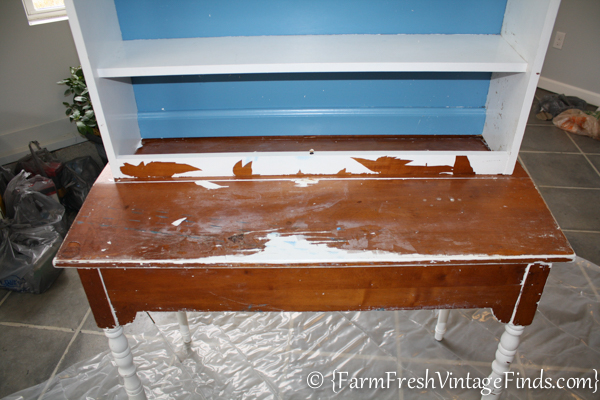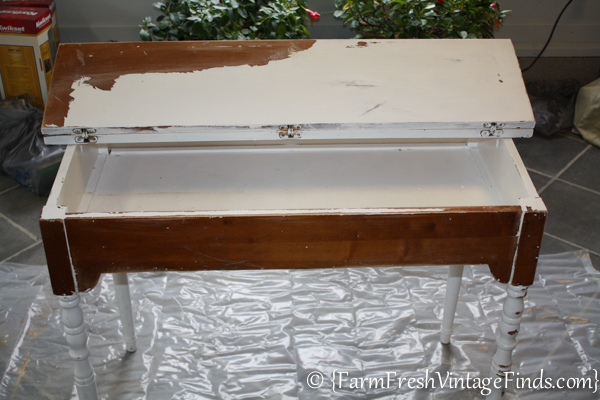 See I told you.  This is the product of a bad paint job.  One that lacked the proper prepping.  A piece like this often times ends up at the dump because there a few people that want to mess with it or see the potential that it has.  My client had had it in her garage for quite some time with the intention of painting it herself.  But with life moving fast and a busy schedule she decided she didn't have time and brought it to me instead.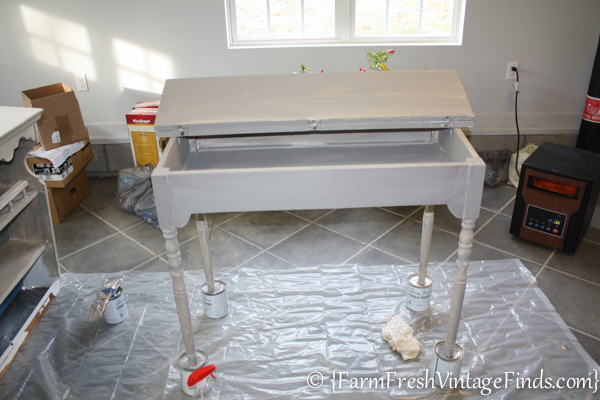 I did quite a little bit of sanding on this piece because I wanted to stop the white paint from continuing to peel and I wanted to get everything nice and smooth.  As always the first coat is the worst looking coat but I pressed on and was able to end up with a beautiful desk painted in a neutral gray color that will fit in any room.
You can purchase any of the paints and topcoats I use HERE.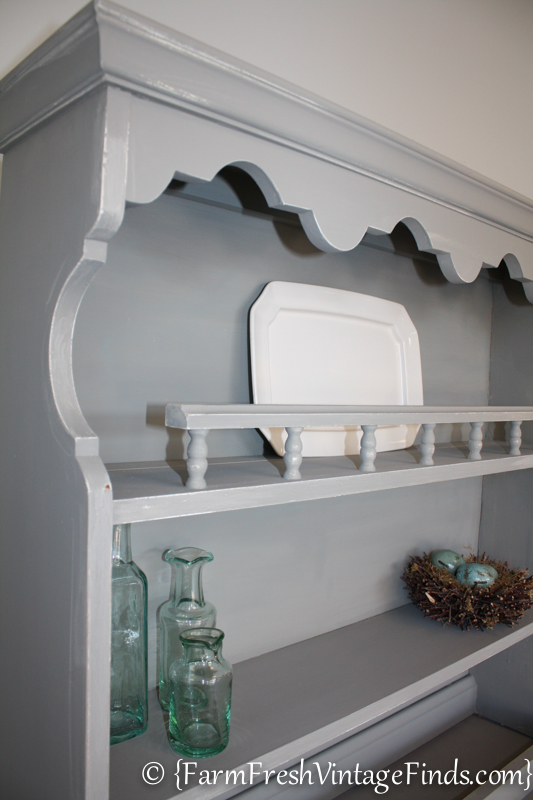 Just a little distressing here and there and then a sealer coat of Polycrylic and it was ready to go back home.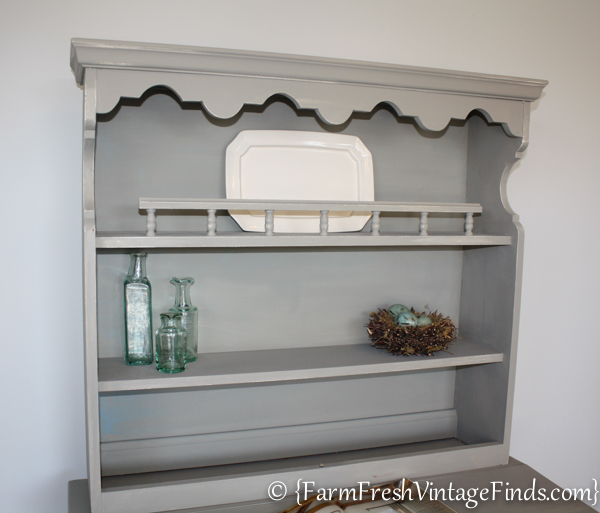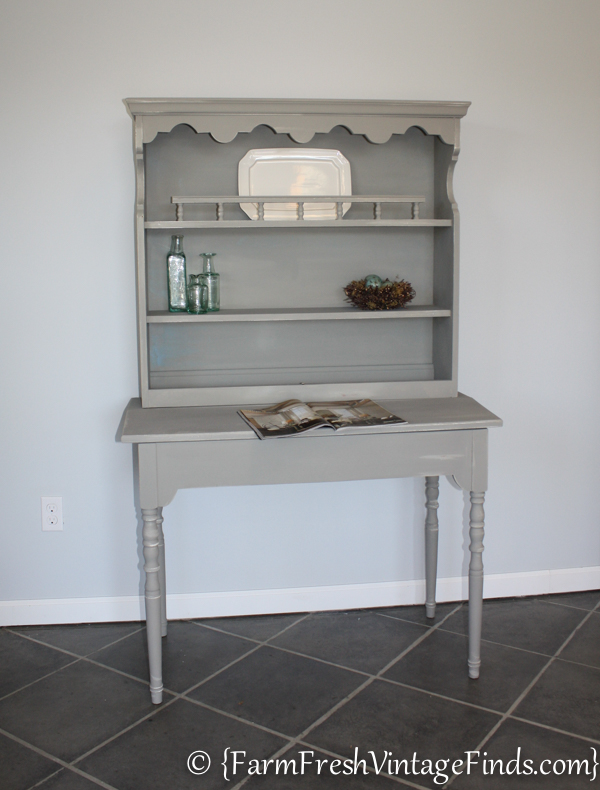 (This photo was actually taken before the final coat because I had my camera out taking a few shots of some other pieces so don't mind the blue shining through….it got covered up with the next coat.)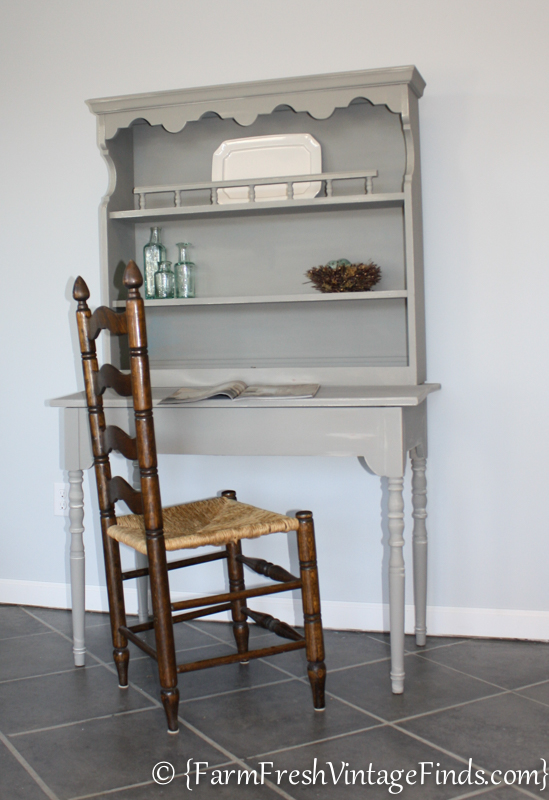 Thanks for stopping by and joining me on another adventure.  I'd love to know what you think so feel free to leave your questions and comments below.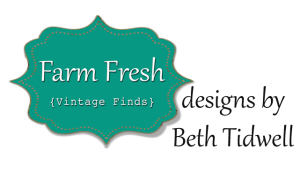 None found.