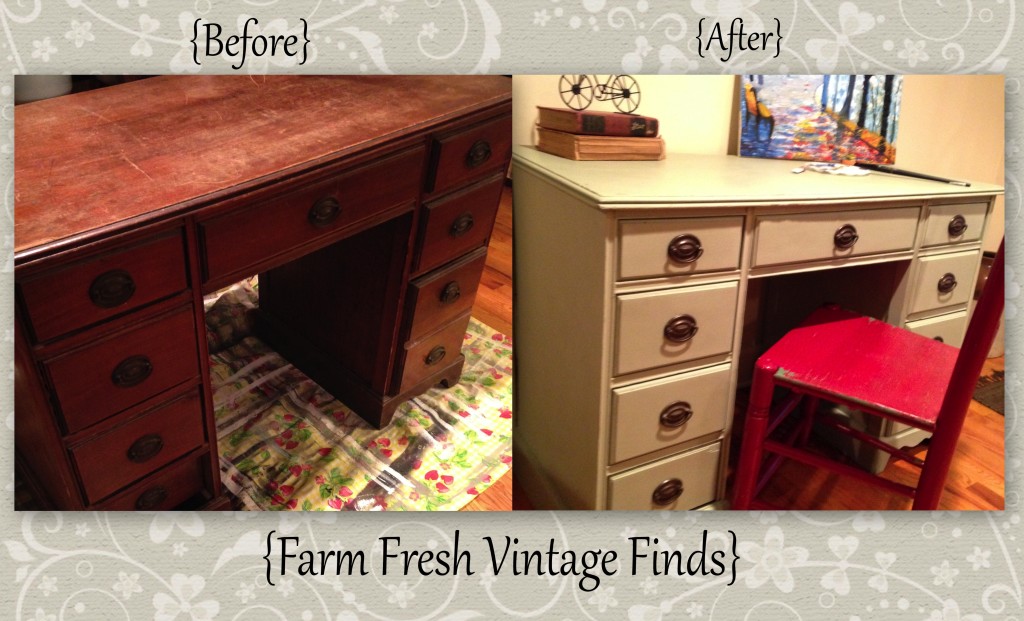 Recently I had the pleasure of transforming this antique desk for one of my clients.  It's been in her husband's family for years and she wanted it updated for their daughters room.  We decided on Miss Mustard Seed's Lucketts Green Milk Paint.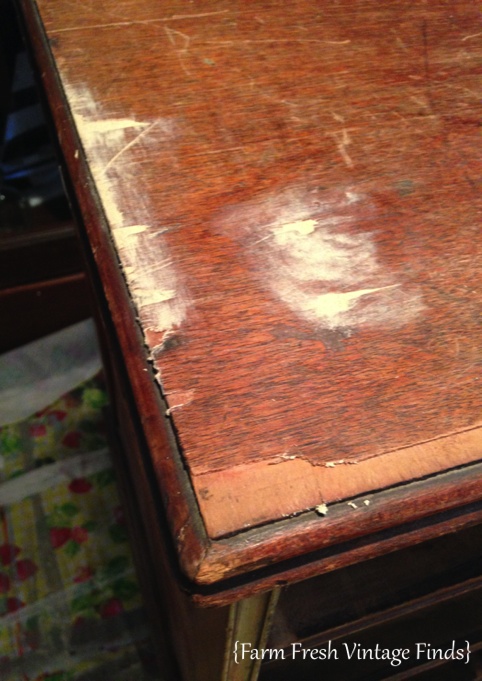 I did a little patching and sanding on the top but also felt it was important to leave some of the "bumps and bruises" on the top.  This desk is old and sometimes I think it's better to freshen things up instead of trying to make them look new and perfect.  I'm all about character and nothing creates character like T.I.M.E.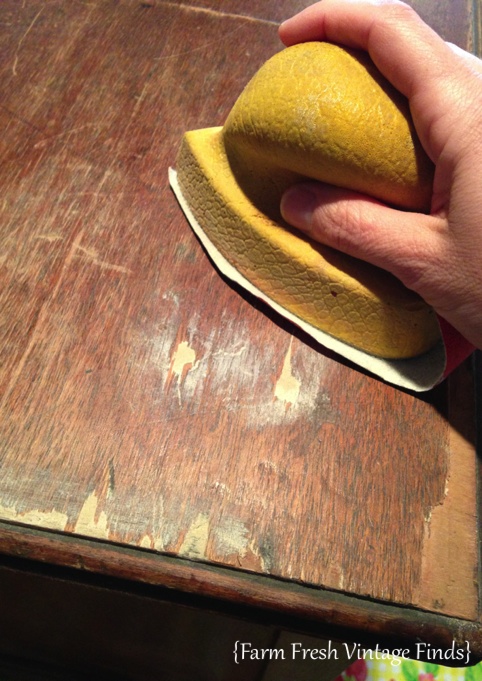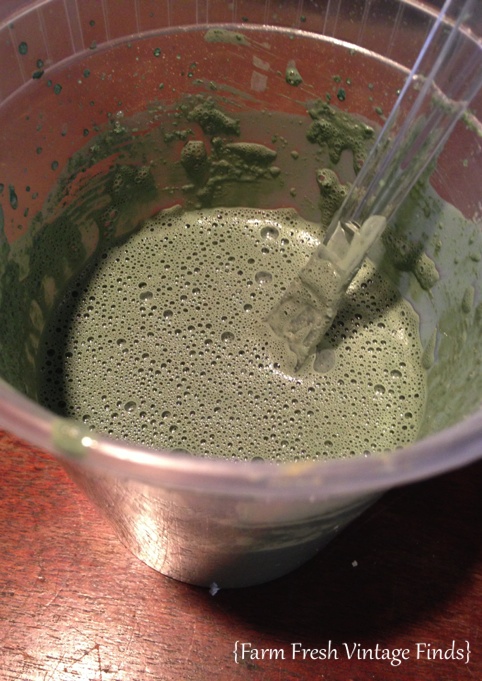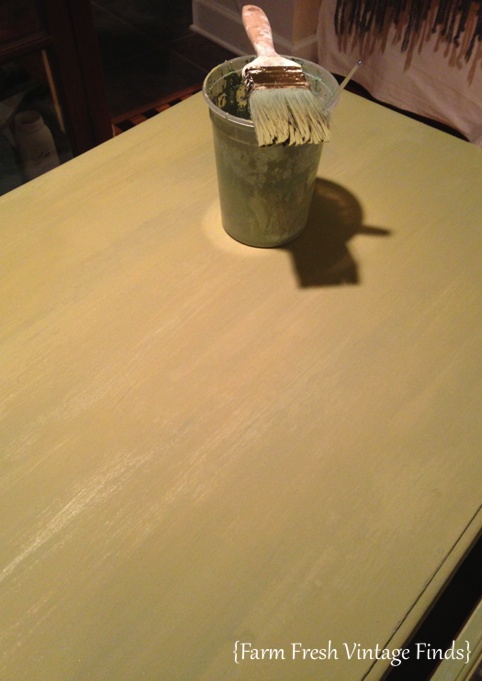 I applied two coats of the Lucketts Green Milk Paint.  I added bonding agent to the first coat because I wanted it to adhere all over and not chip.  If you want to know more about mixing milk paint you can read about it here and here.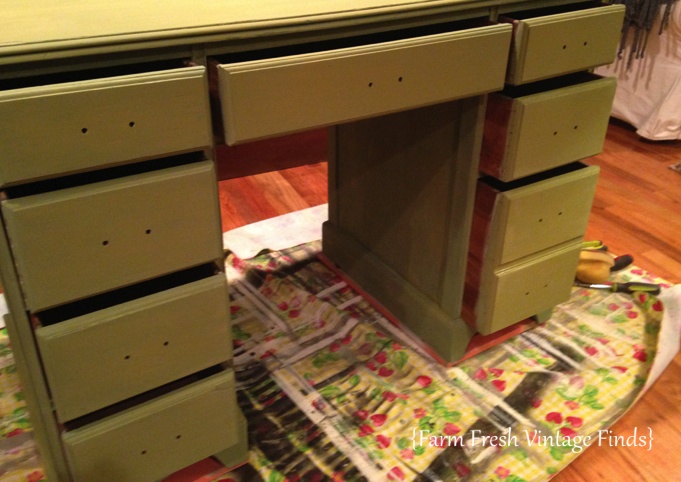 Isn't it just the prettiest green.  Such a happy fun color.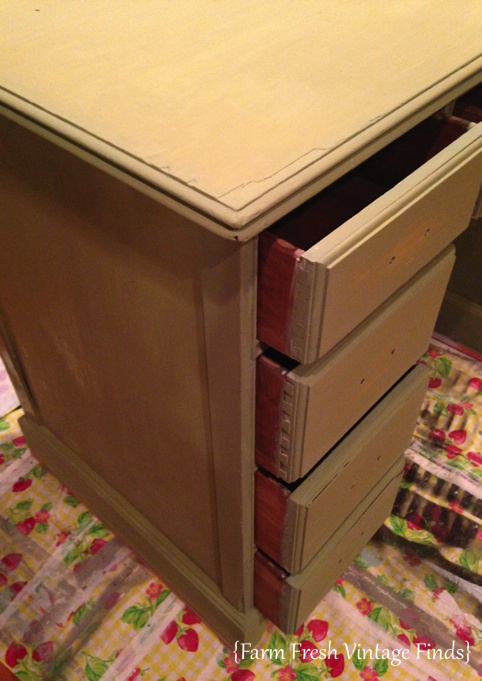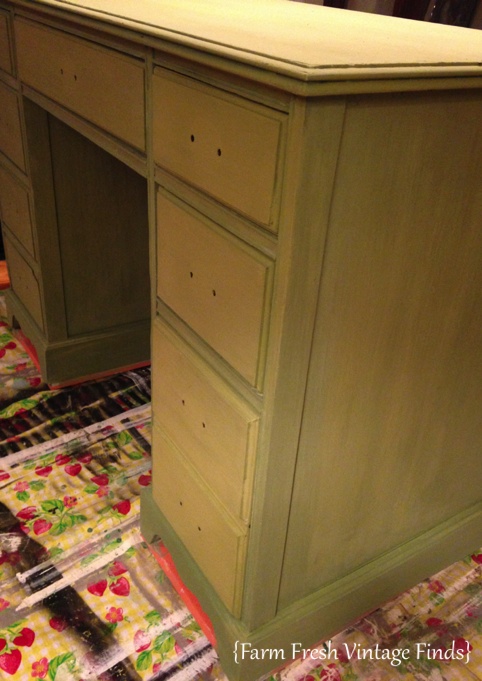 After the paint dried I applied two thin coats of MMS furniture wax and lightly buffed creating a slight shine.  I then added the original hardware back on.  I'm really pleased with how it turned out.
What about you?  Have you used milk paint?  What was your experience with it?  I'd love to hear what you thought of it.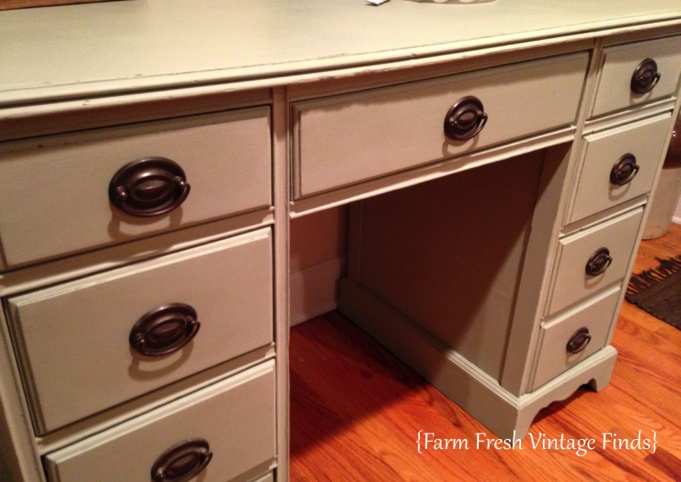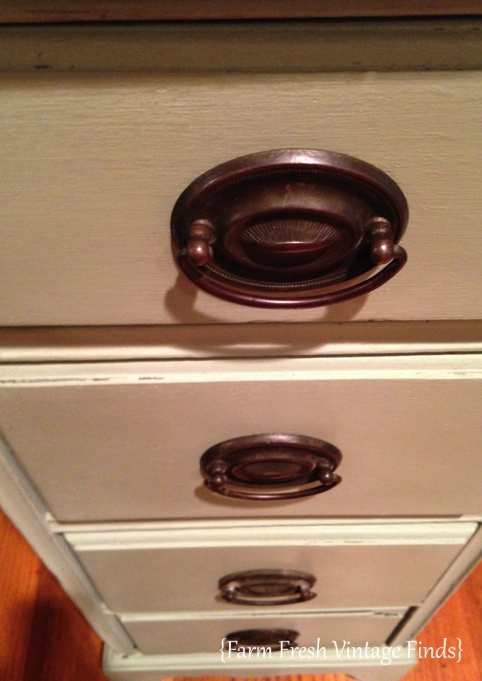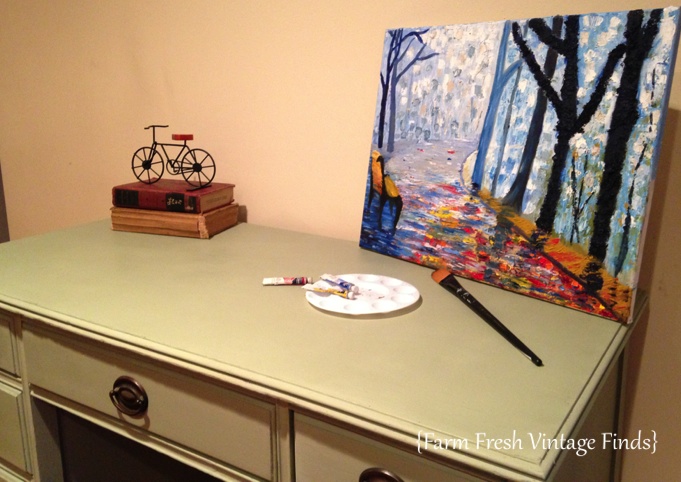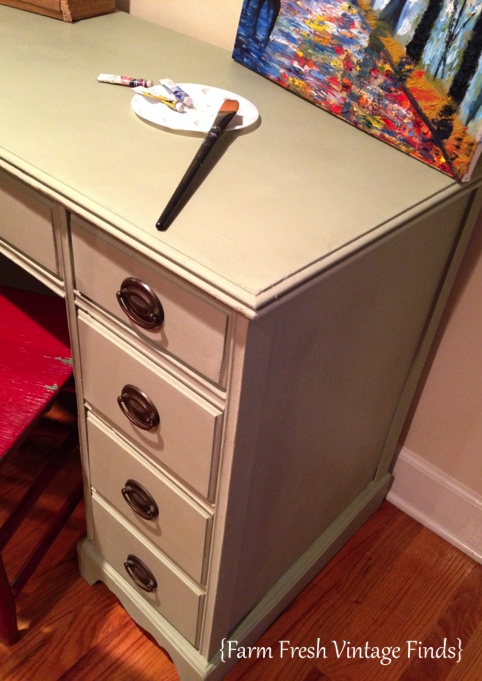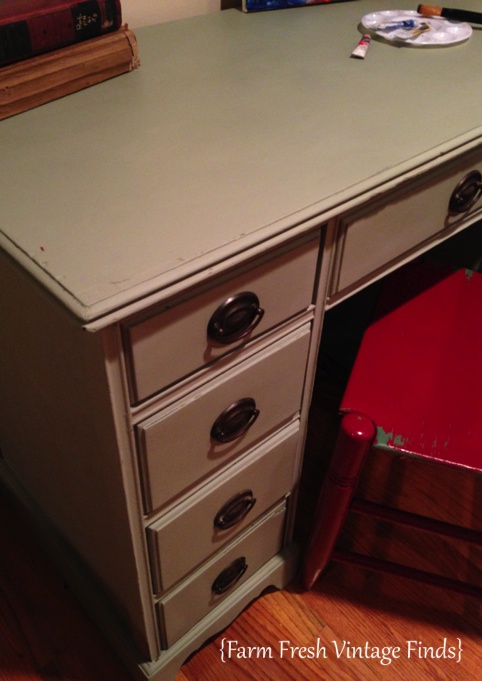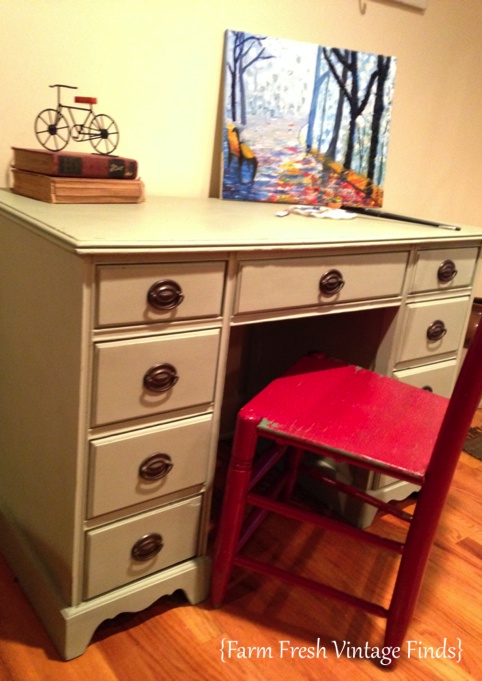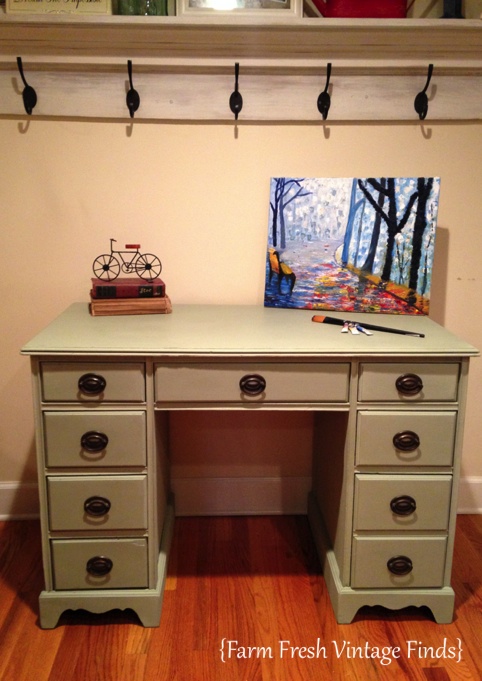 Do you have furniture you'd like to have painted?  Email me at farmfreshvintagefinds@gmail.com for pricing and details about custom work.
Don't forget to subscribe to get all the latest info delivered directly to your inbox and please check out my Facebook page.
Thanks for reading and commenting below.
~Beth