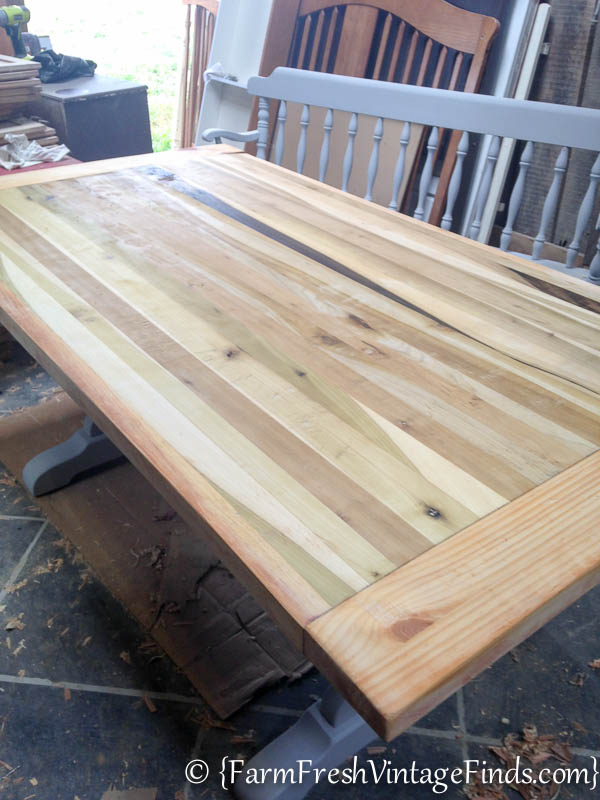 So here we are at part 2 of this table transformation.
In the last post I showed you how I removed the laminate off the tabletop.
Today I want to show you how I stained the top and completely transformed the look of this table.
I use all kinds of stains but for this project I decided to use Minwax Golden Pecan and Espresso.  I like mixing these two stains to create an aged look.
I start with the lighter color and then add in the dark here and there and then rub them together.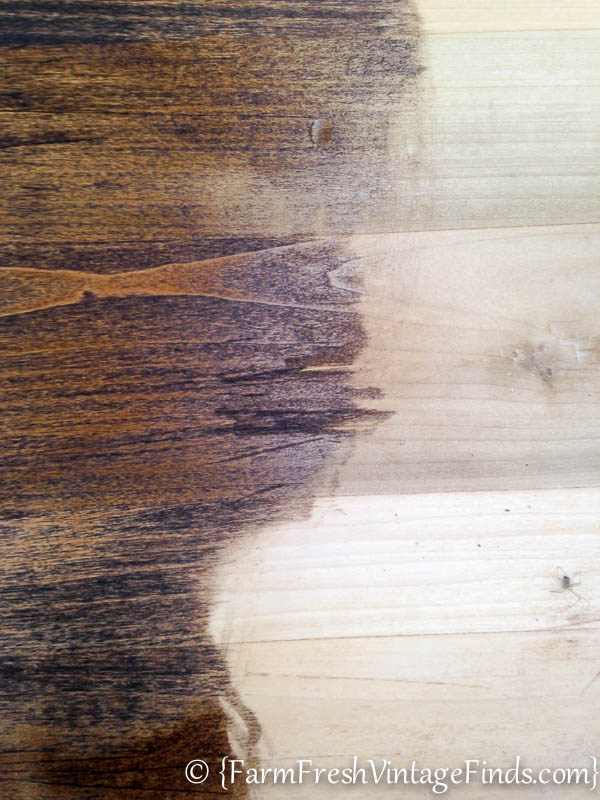 Here's a progress photo of the table with stain, without stain and also the leftover piece of the laminate I removed.
Can you believe the transformation?!?!?!!?!?
Oh and did I mention this is a Ethan Allen table that came from the factory with this laminate on it!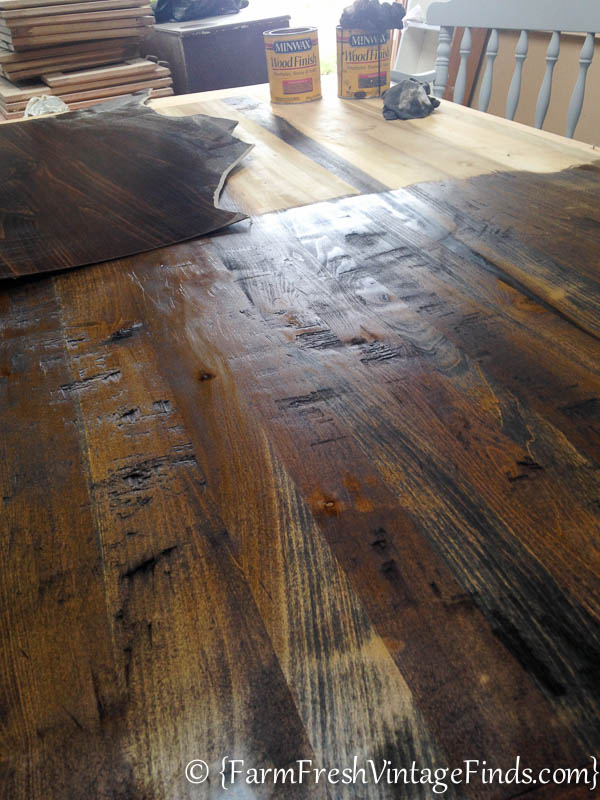 If you remember I used a planer to remove the luan that was under the laminate.  Well as I was doing that I decided to use it to make some grooves in the wood and create a more worn look.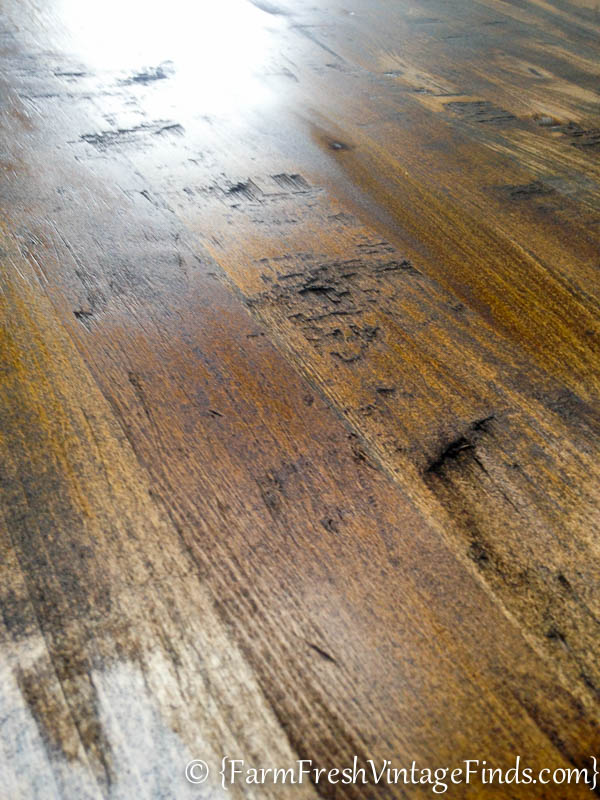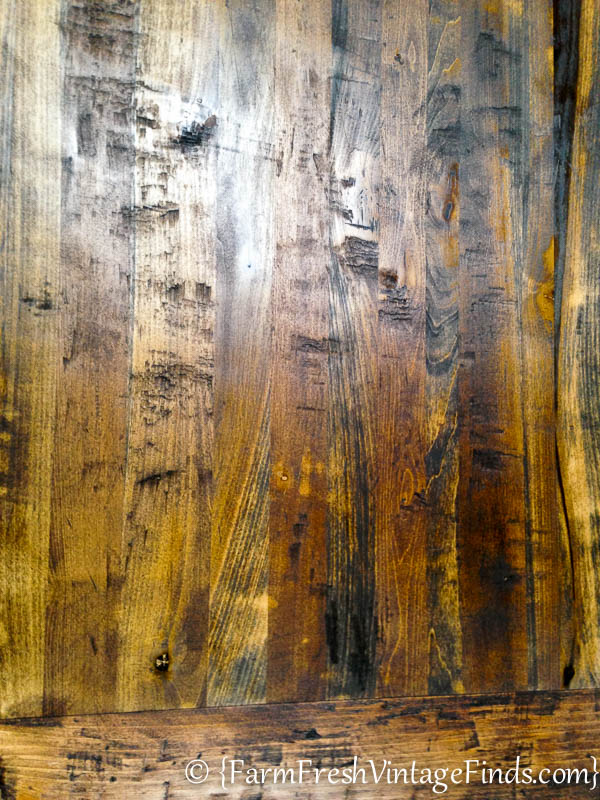 Once I had applied stain to the entire top it was time for topcoat.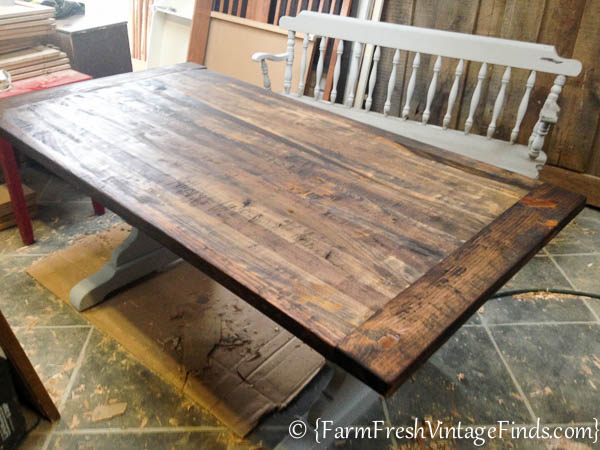 My favorite topcoat is General Finishes High Performance Top Coat in Satin.
I absolutely swear by it.
I've used it on everything from stained wood to chalk painted furniture.
It's very durable and doesn't yellow.
I applied 3 liberal coats and lightly sanded in between.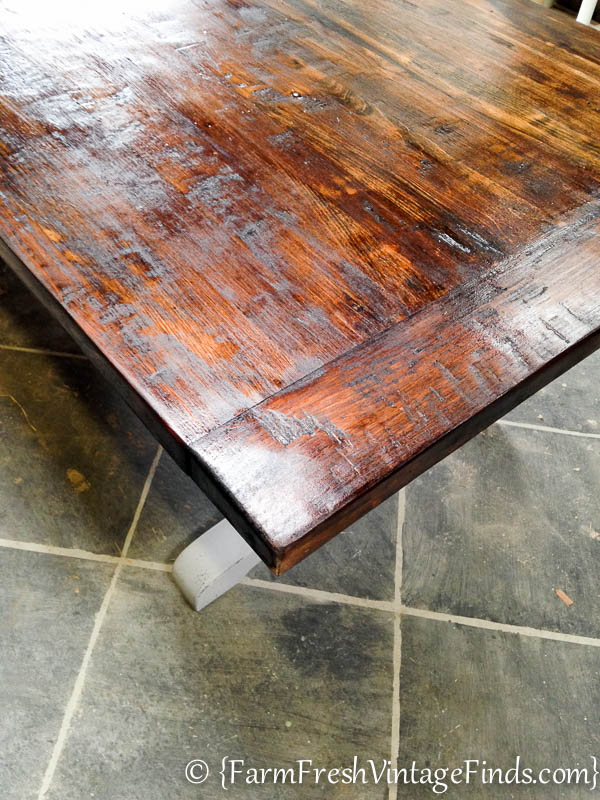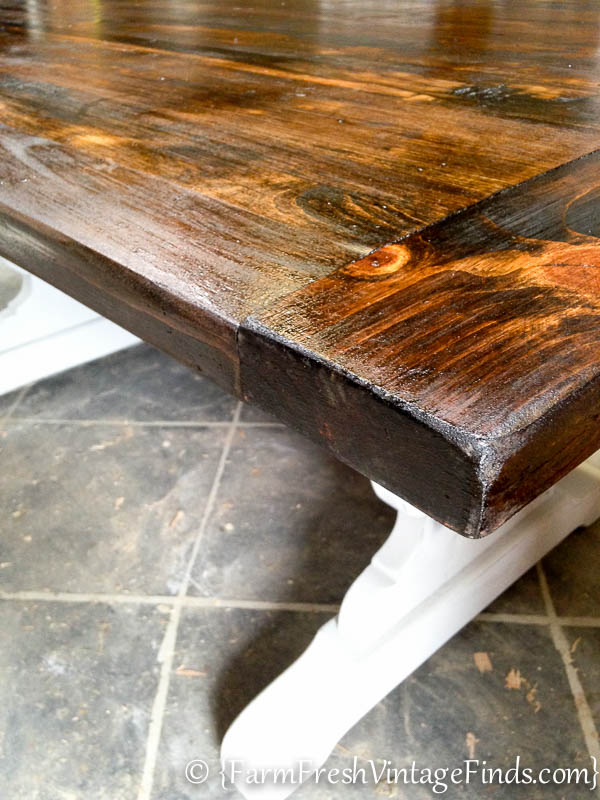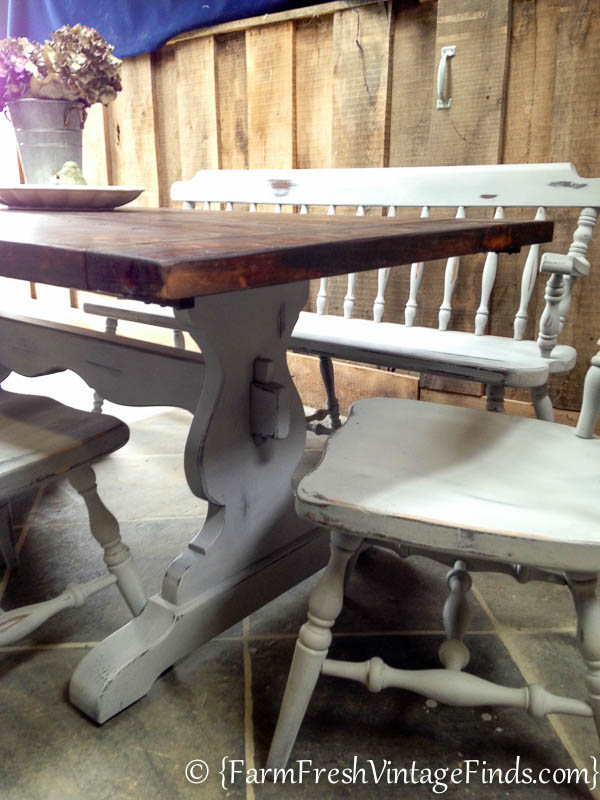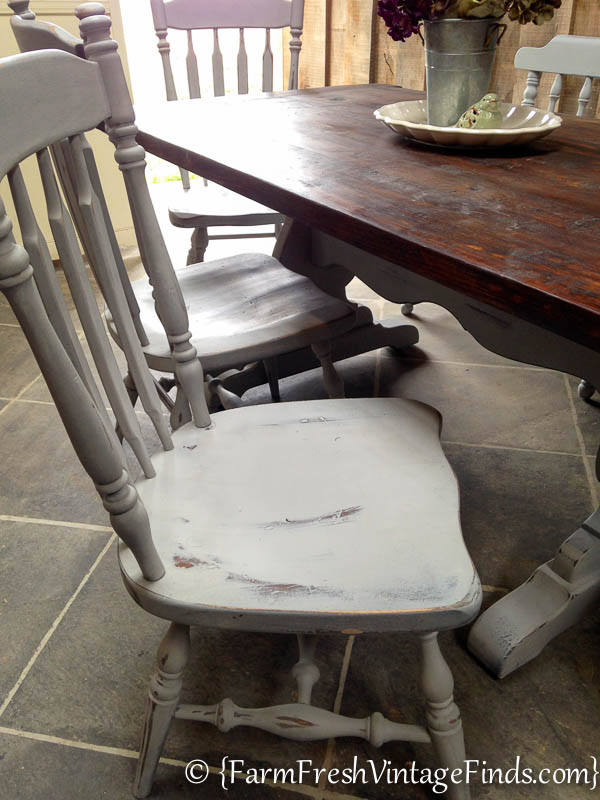 I also painted the chairs in Letterpress DIY Chalk and Clay Paint.
I was so happy to get this little crackle effect because once again a worn look.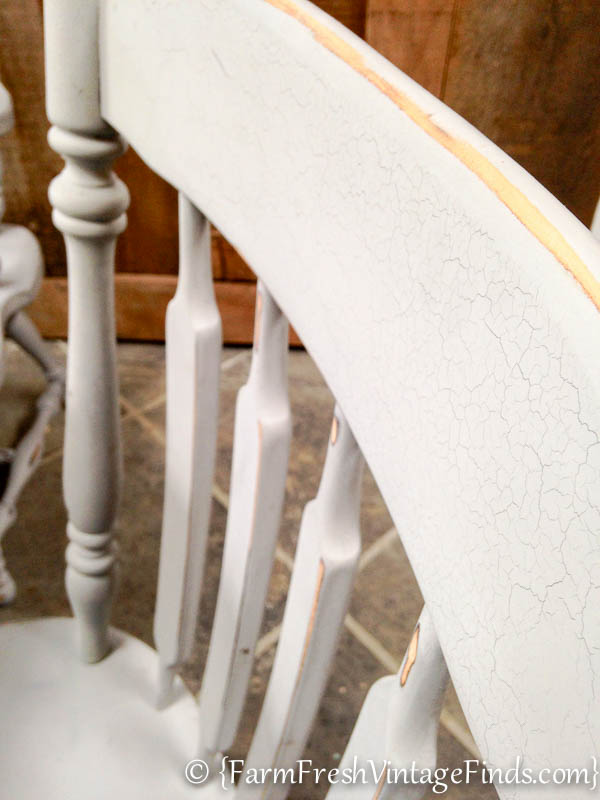 And here's the table all finished.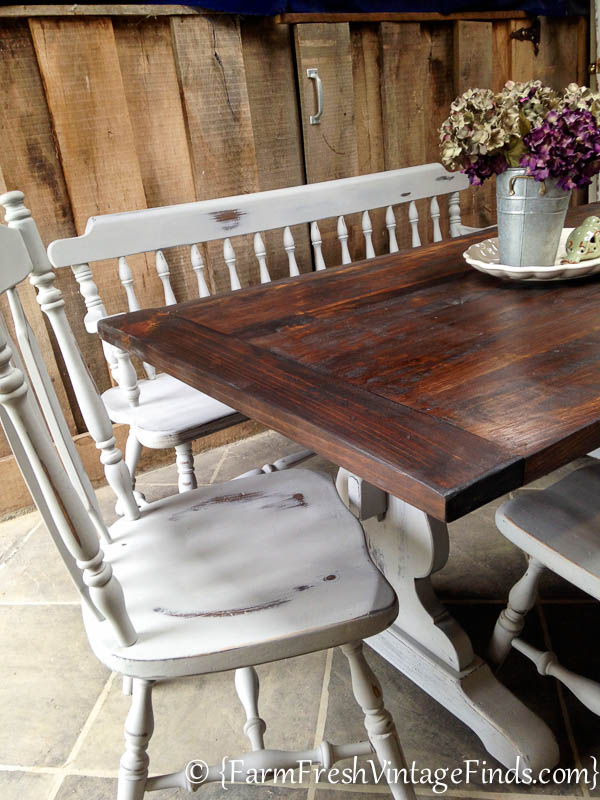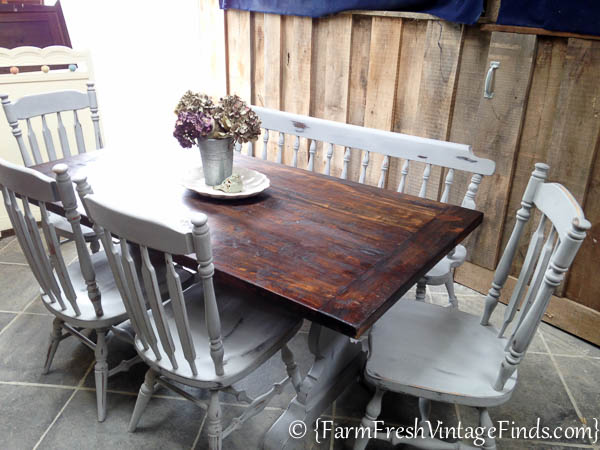 Can you believe how amazing it turned out?!?!
I mean who in the world would've imagined that all this beautiful wood would be underneath all that ugly laminate.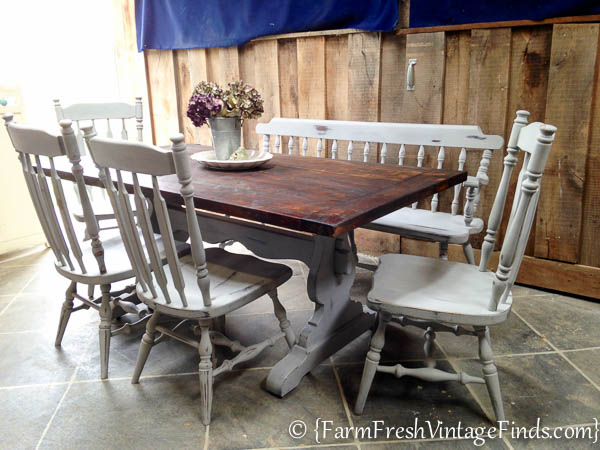 Oh and here's the bench…remember it's the only reason I bought the set.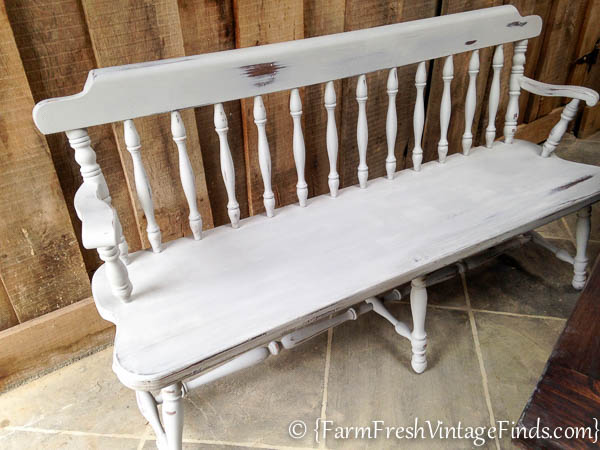 Thanks for reading friends!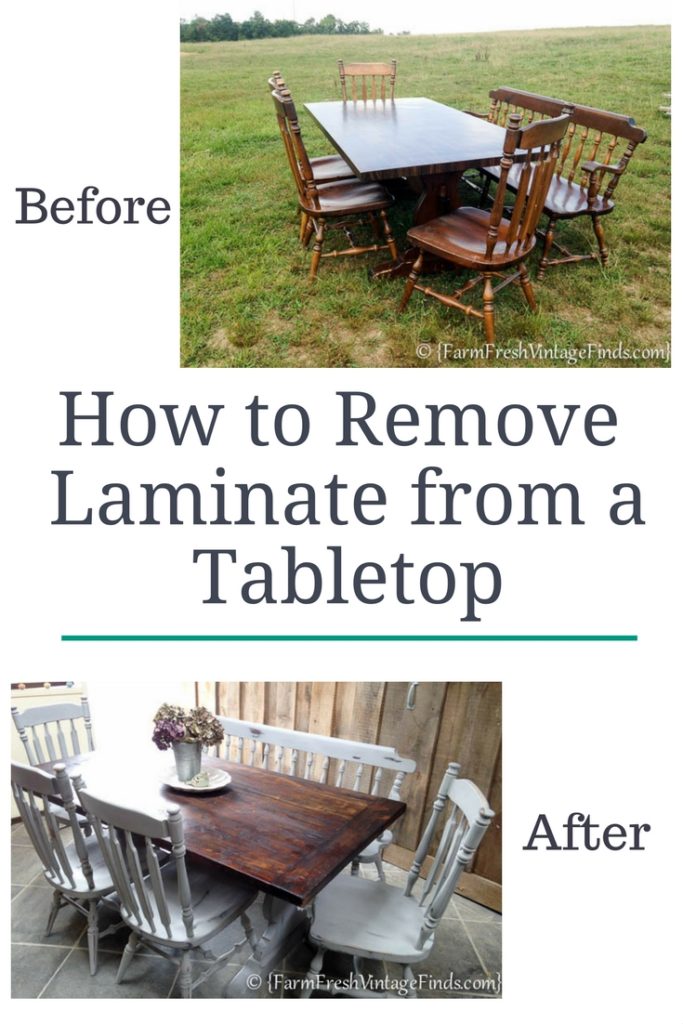 Affiliate links included for your convenience.