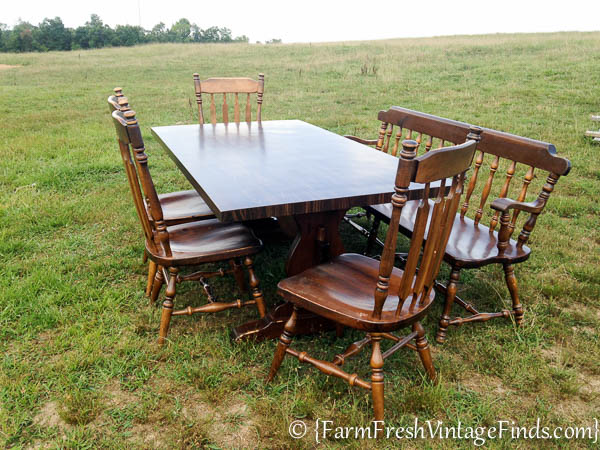 One of the great things about my job is that I get to uncover things that no one expects.  Let me explain.
The first time I saw this table I fell in love with the bench.  Honestly it was the only reason I bought this set.  Because a laminate table isn't really my style and I don't have people knocking down my door to buy one, that's for certain.
But what I didn't expect was what would be underneath that laminate.
It turns out underneath that ugly laminate was some of the most beautiful wood you've ever seen!
Let me show you…..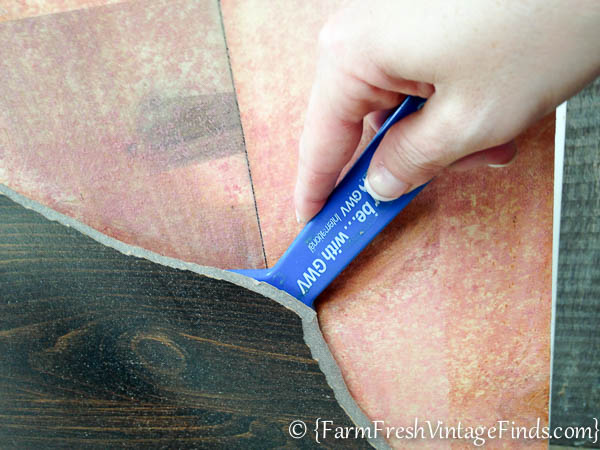 Removing laminate is a tricky job.  I usually use an iron and some wet cloths.
I heat up the cloths with the iron creating steam, which helps loosen the glue and then I use a putty knife to gently peel it back.
I've also used a heat gun but I find the iron and steam work better.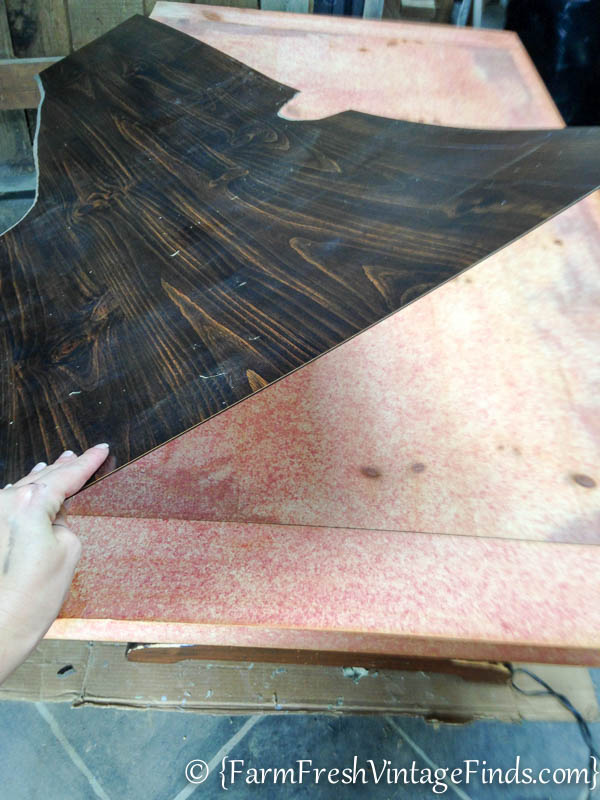 Once everything is loosened up it's time to sand off all the glue.
Let's just say this is time consuming.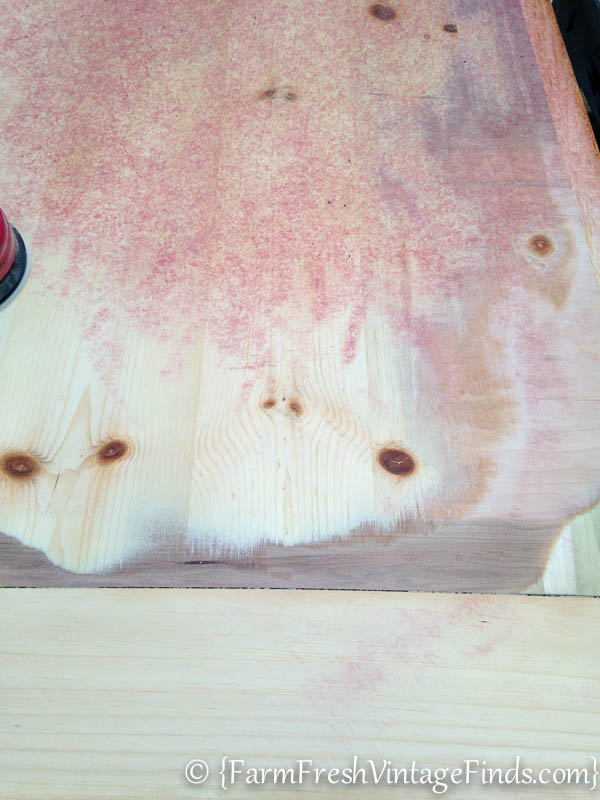 Like days worth of sanding time consuming.
 Because once you get through the glue you realize there's a sheet of 1/8 inch luan plywood….
that you have to get your planer out and plane off.
And then sand some more.
Now I know that by now most people would've given up.  I know at this point that I'm completely nuts and my sander and I are no longer getting along like we used too.  But I press on.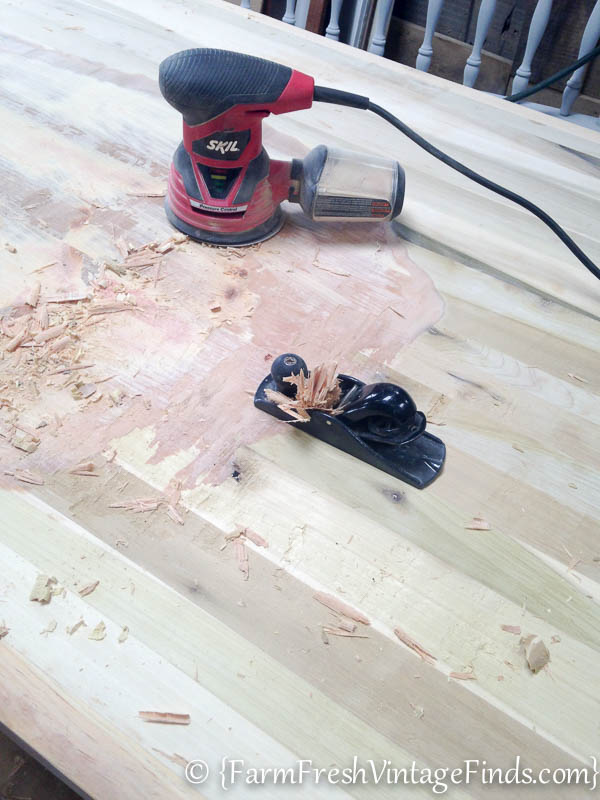 to uncover this…..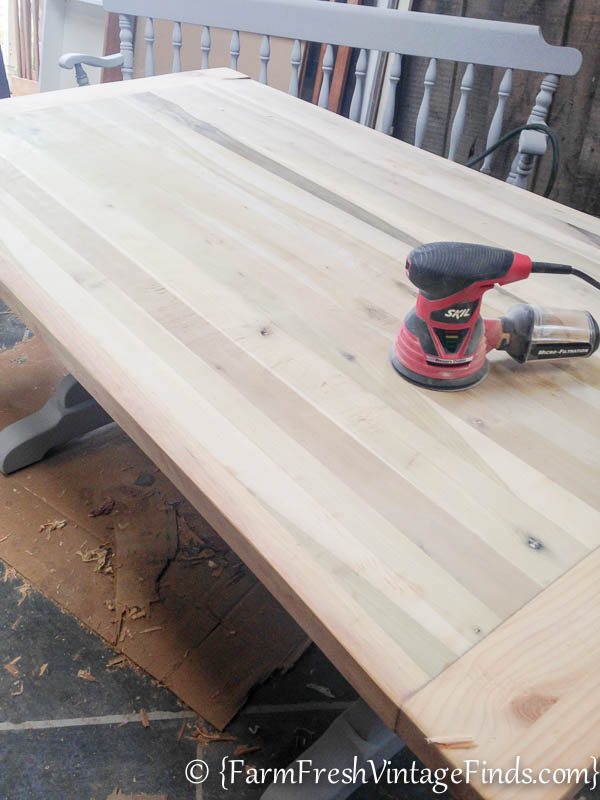 And I step back and appreciate all the beautiful wood grain and decide that a dark stain finish is what's gonna be best.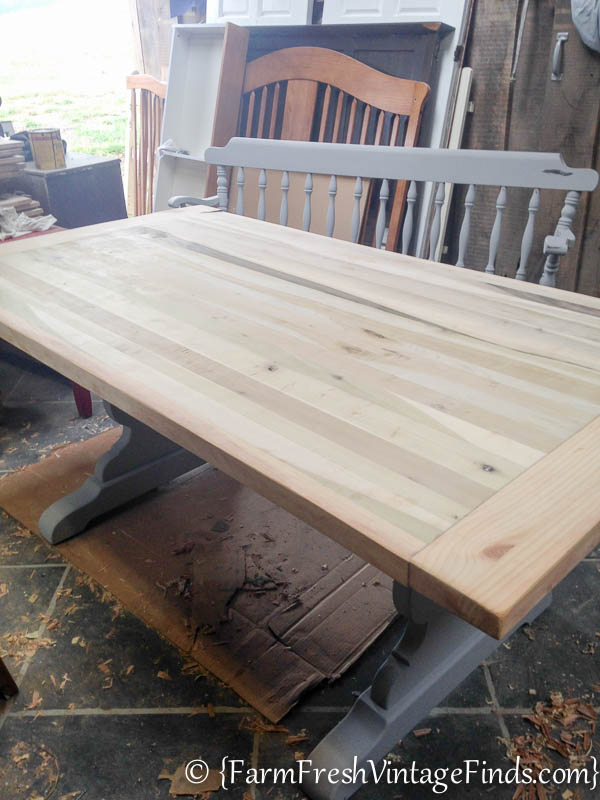 But first I've gotta have some coffee.  Like a giant cup of coffee.
So come on back Thursday and I'll show you how all this ends up.