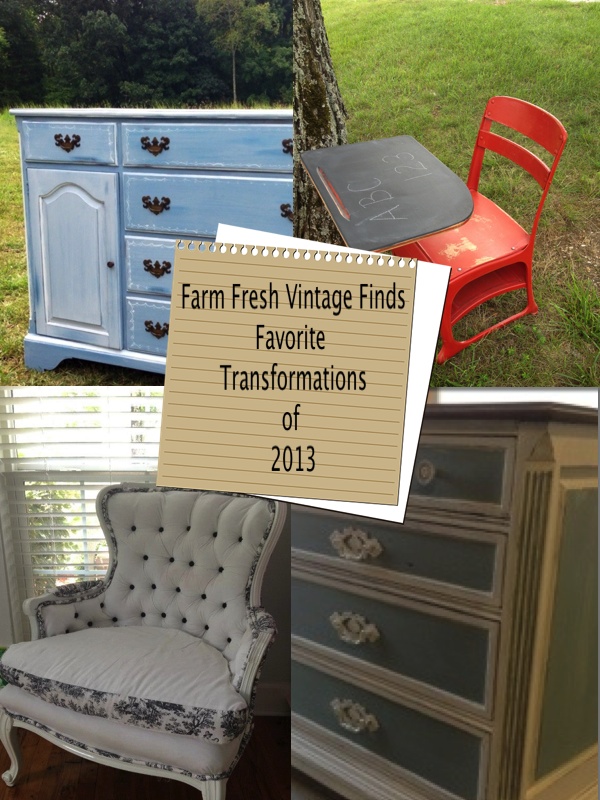 When I started this blog almost a year ago I had no idea how rewarding it would be for me.  It brings me so much joy to look back over this year and see how all of my hard work and vision came to fruition.  I know I say this all too often but it is truly a dream of mine, that is coming true one transformation at a time.  I'm thankful that people are inspired to make their home their own because of something they've seen on my site or any of the other wonderful DIY sites online.
Today I wanted to share a few of my favorite posts of 2013.
First up How to Reupholster a Chair  This chair to this day sits in my living room and makes me happy every time I look at it.  It was my first try with upholstery and definitely taught me a lot about the craft.  If you wonder why it cost soooooo much to have a piece of furniture redone try a project like this and you'll know right away.  It's was VERY labor intensive but worth every second.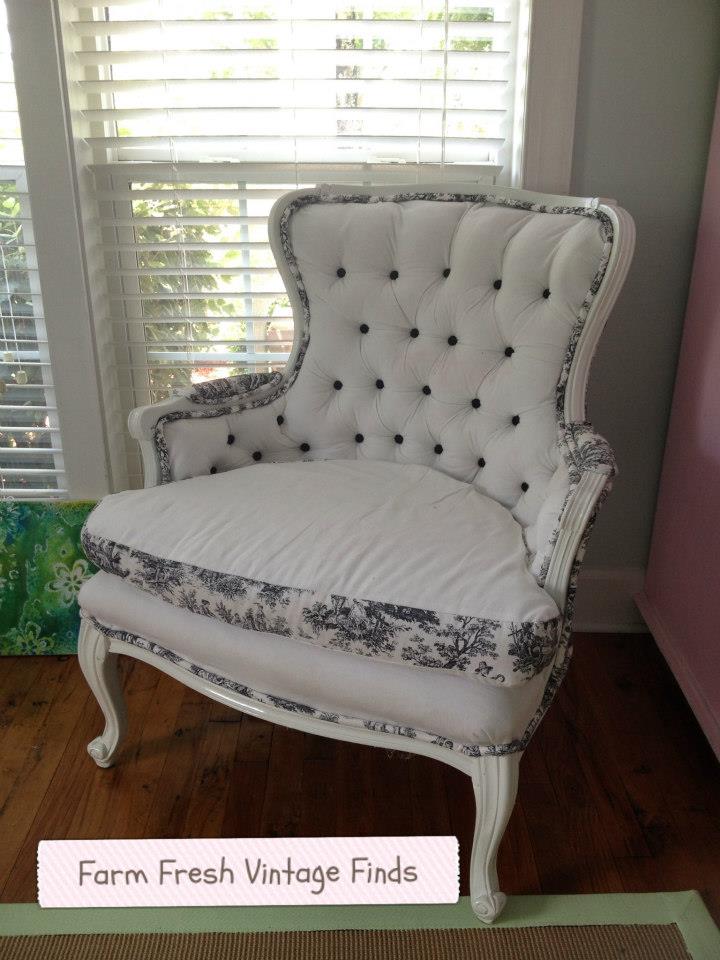 Next up is this stunning secretary.  My client drove several hours to come and pick this up.  I was so honored that she came all that way to buy one of my pieces.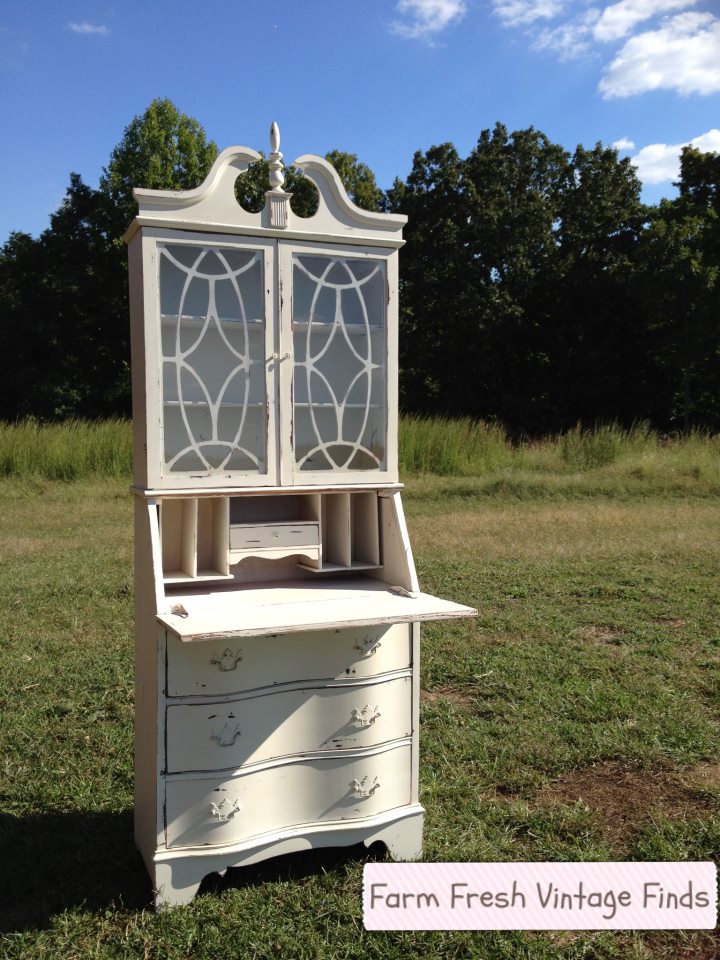 Next up is this cute little metal desk.  I'm sure many of you, just like me, sat in a desk just like this in school.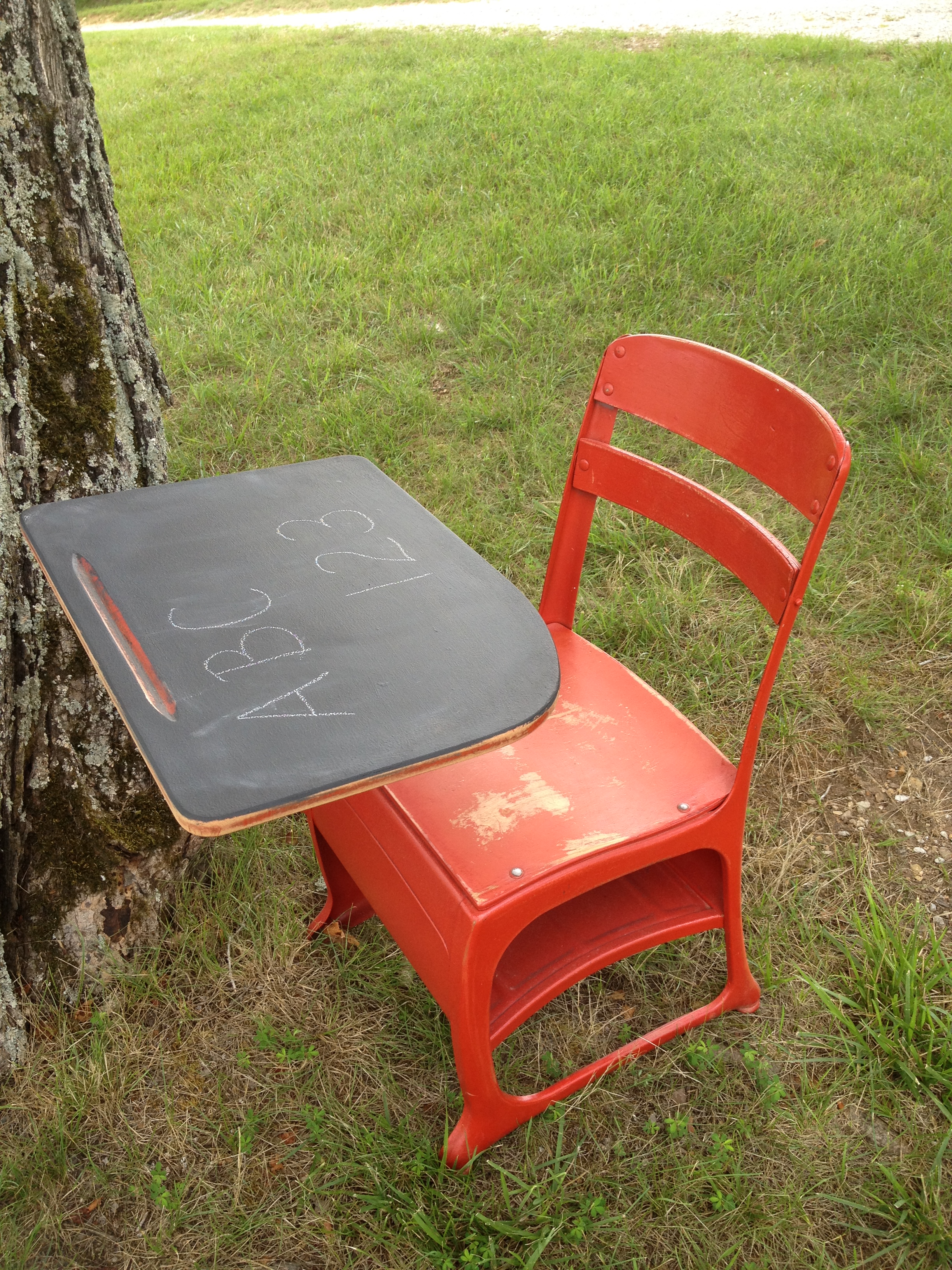 Next up is this beautiful kitchen island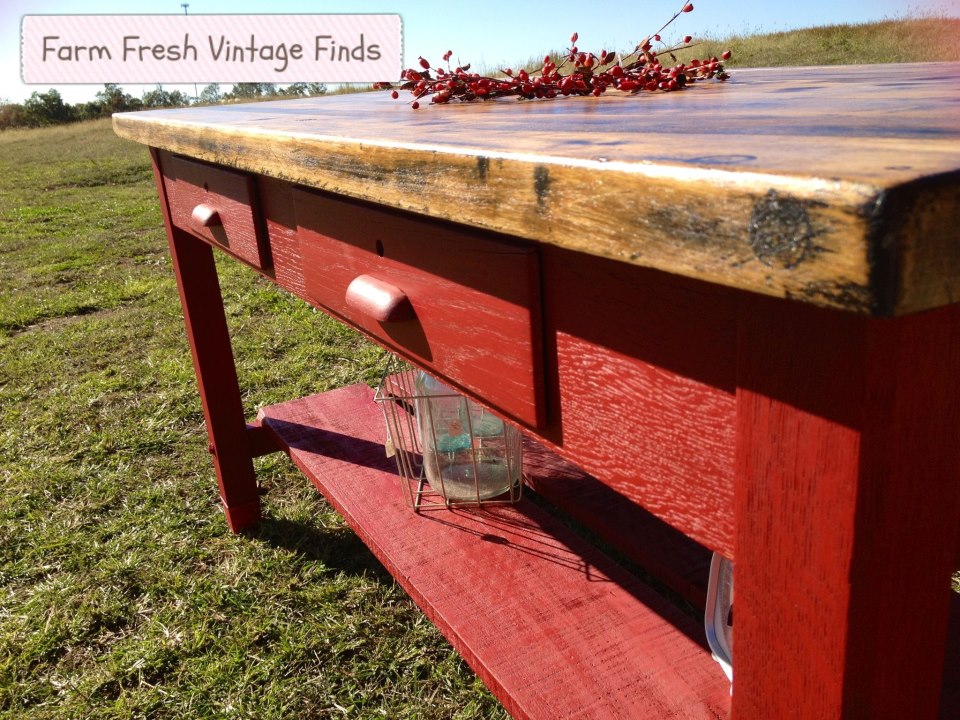 I also had a great time painting this dresser in Duck Egg and Old White.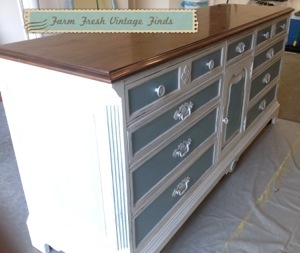 My next project gave me the opportunity to try something new with my Cricut die cut machine and some numbers.  Aubusson Blue is such a great color.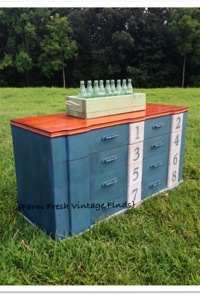 This project was one of the few I completed for myself this year.  It was my first attempt at painting fabric but won't be my last.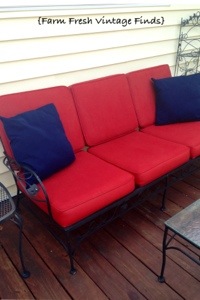 I was thrilled with the way this Empire Buffet came out.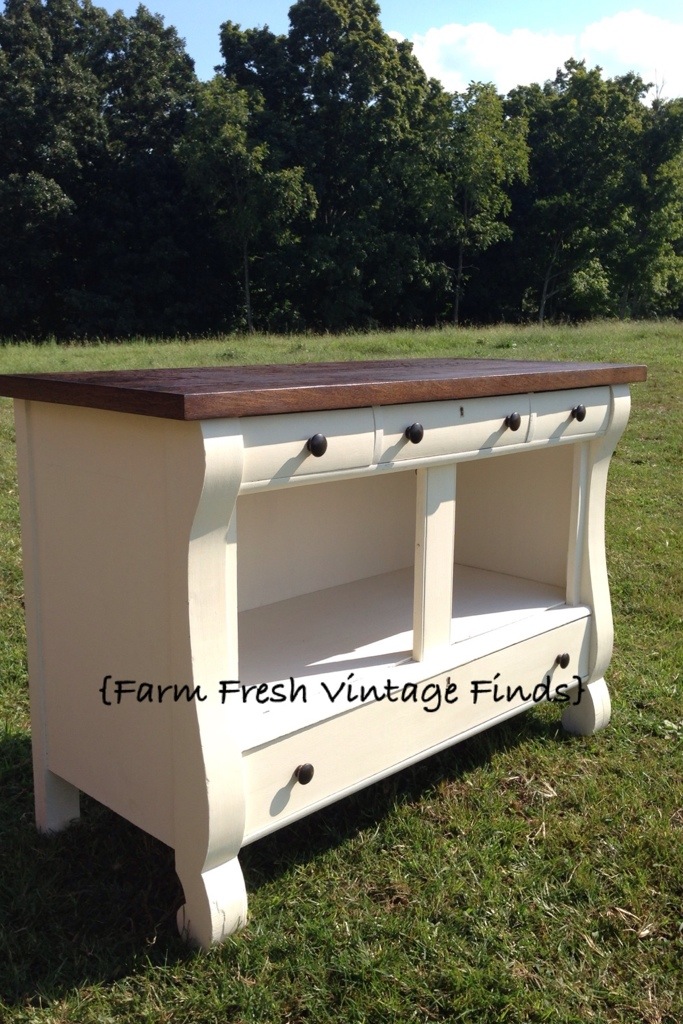 This buffet with Miss Mustard Seed's French Enamel and Ironstone turned out beautiful…or so I thought.  I still have it for sale so maybe it's not as fabulous as I thought. Hmmmmm  What do you think?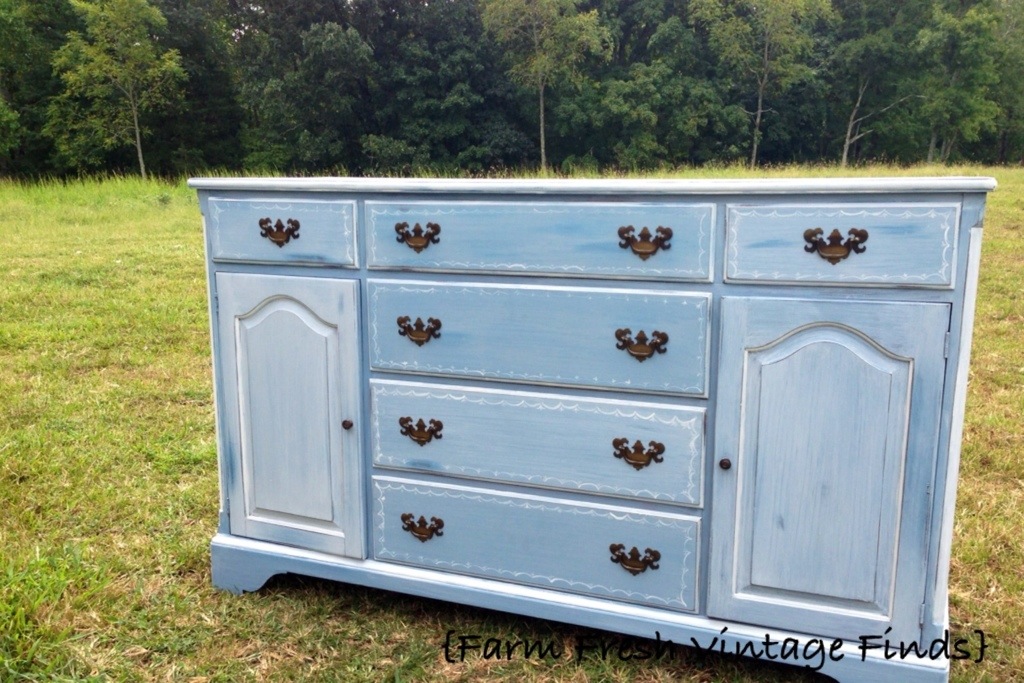 Soon after finishing this I started several kitchen transformations.  This one was the first one I took the time to document.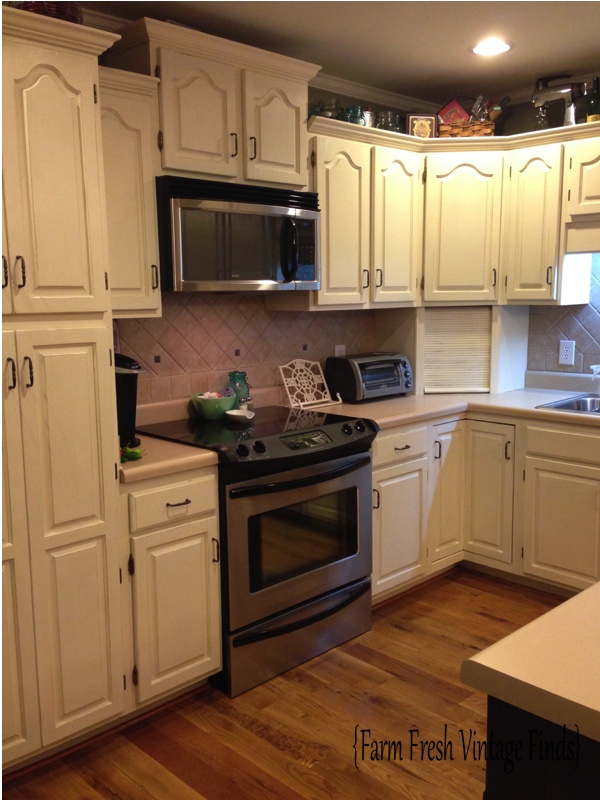 This buffet was completely transformed from black to beautiful with Annie Sloan Old Ochre.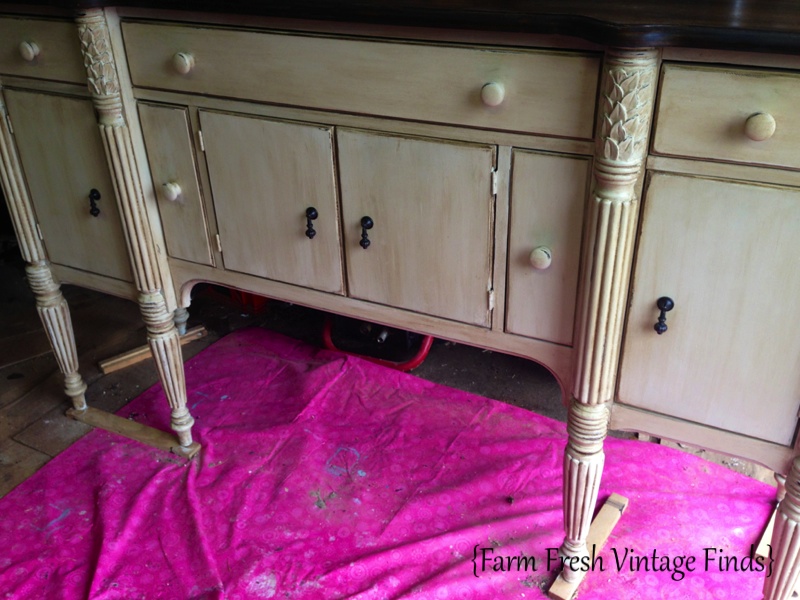 So there you go my friends.  Thanks so much for joining me in 2013!
Don't forget to subscribe to get all the latest info delivered directly to your inbox and please check out my Facebook page.