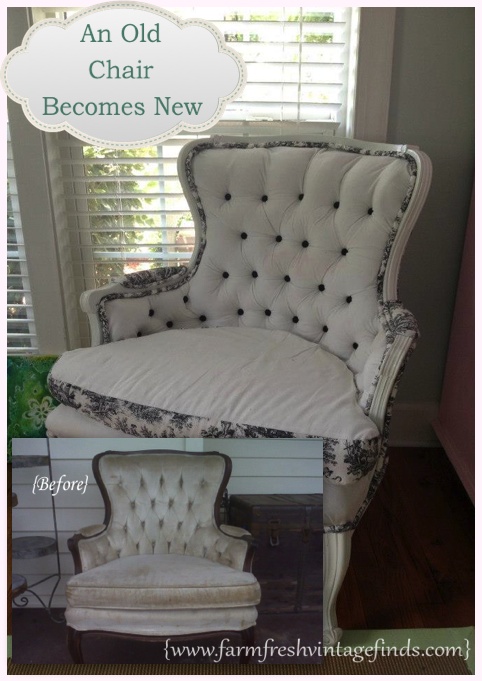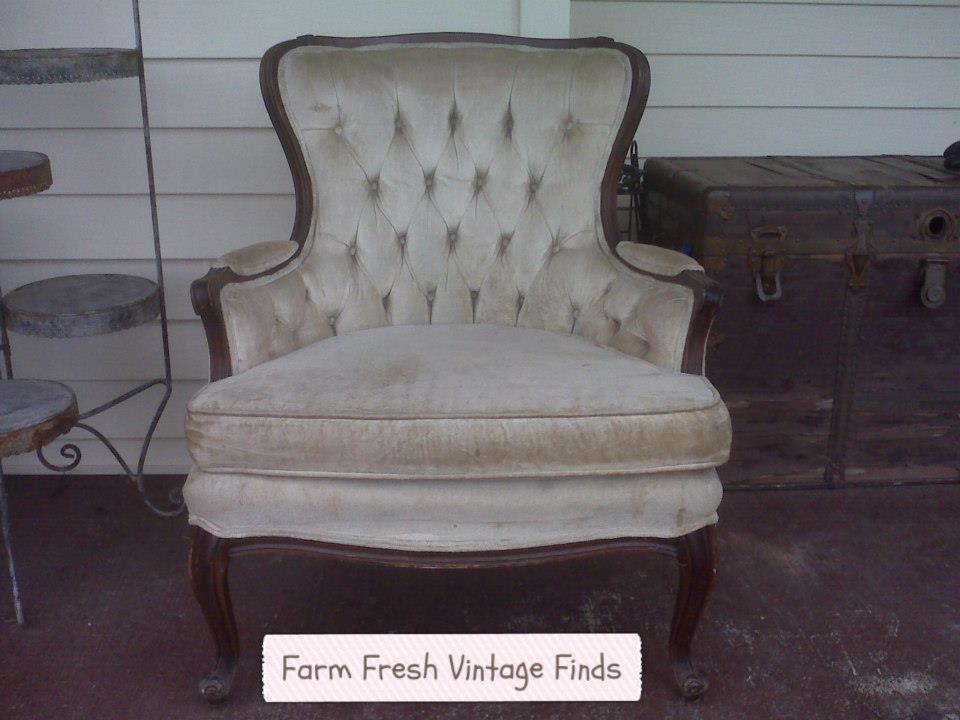 I found this little chair at a thrift store last fall and I instantly fell in love. I had been wanting to try my hand at upholstery and since it looked to be in great shape I figured why not just go for it.
Doesn't it just have the greatest lines?  So feminine.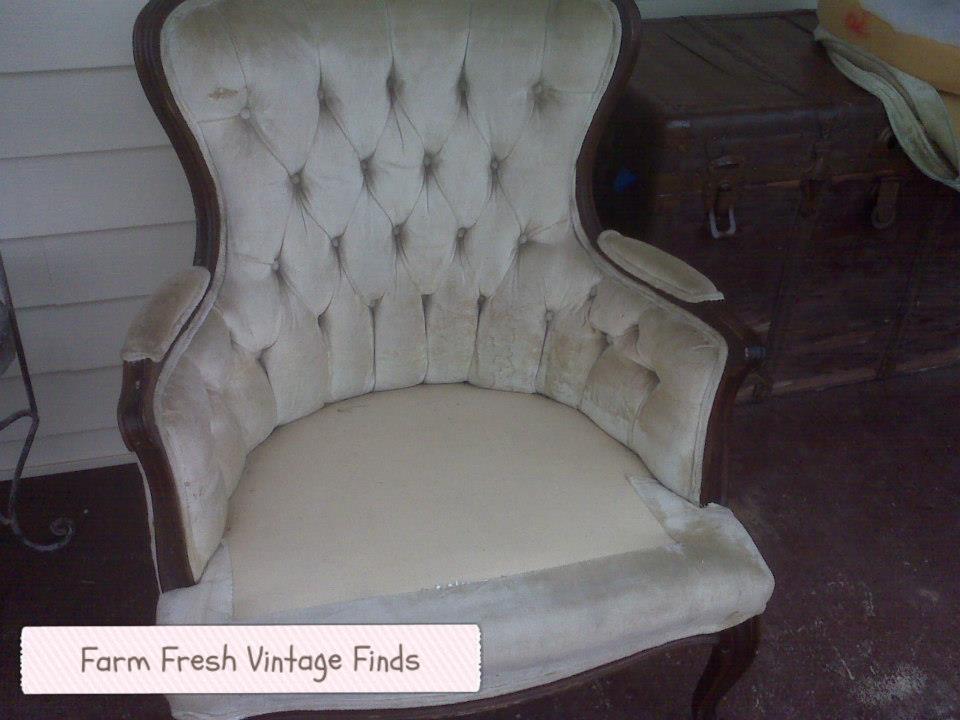 I started by removing everything.  This is the cushion without its cover…..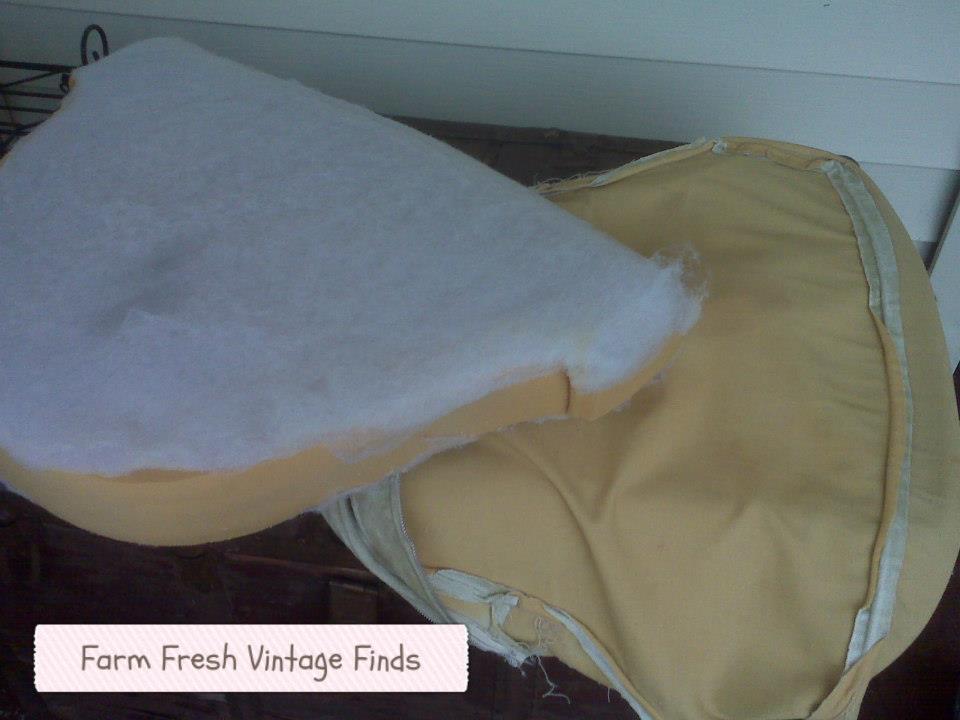 Even my sweet princess helped me.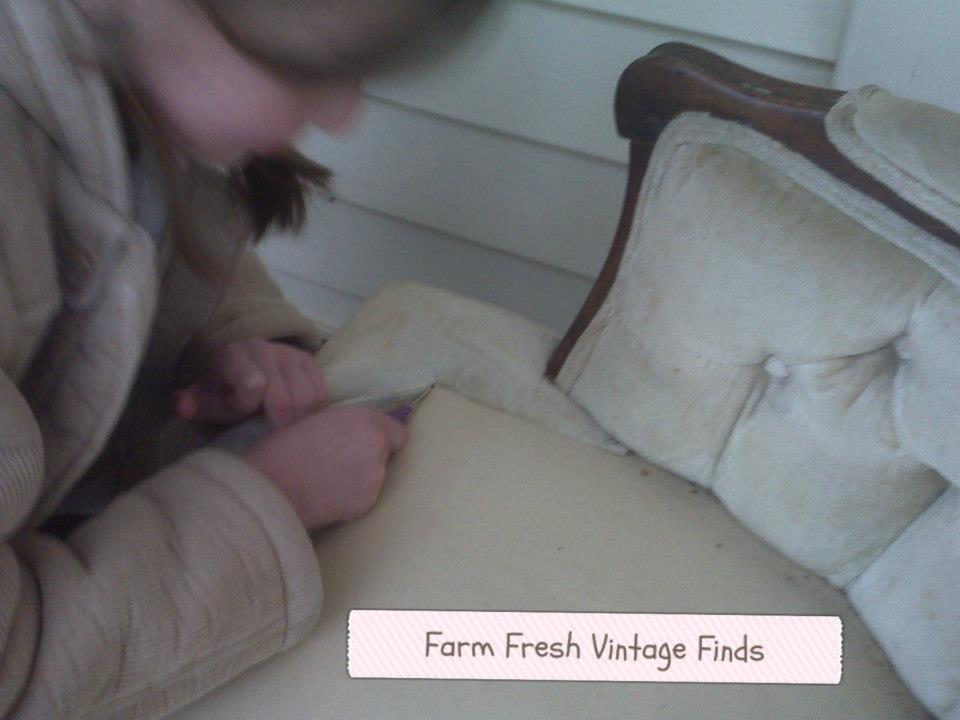 We tore off EVERYTHING. Mind you we did this outside in 20 degree temps. (Yes that's my daughters knee. She had on shorts and a coat. Silly girl.) Yeah, I'm that nuts about refinishing and I also wanted to check for critters and creepy crawlies.  Cause although we live on a farm creepy crawlies aren't welcome inside.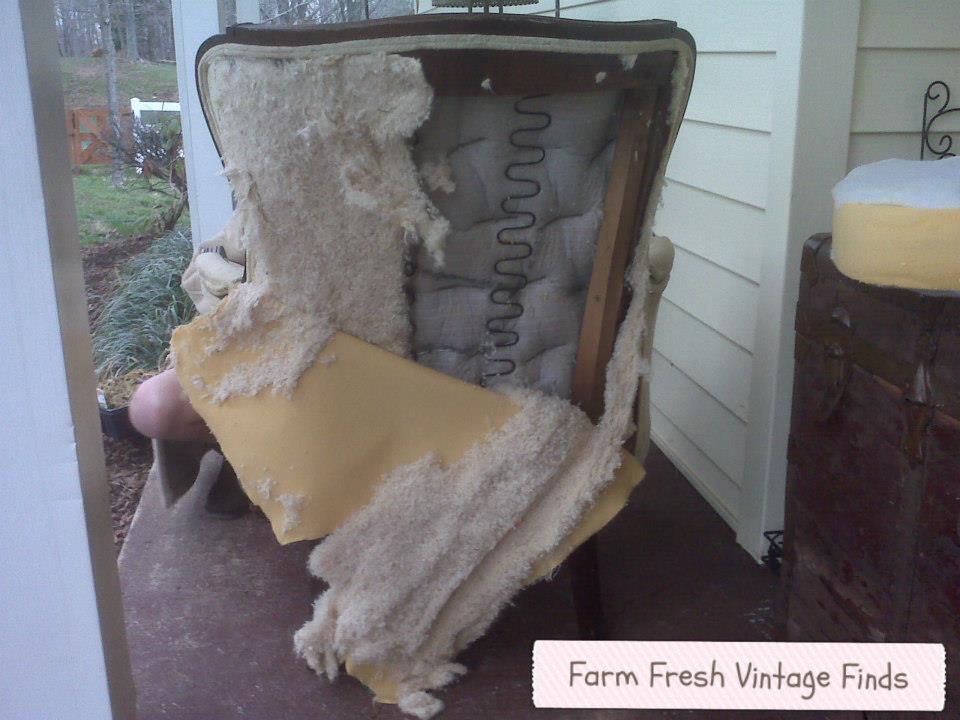 I knew there would be lots of staples to pull but Holy Toledo!  Ouch!  We removed every last one.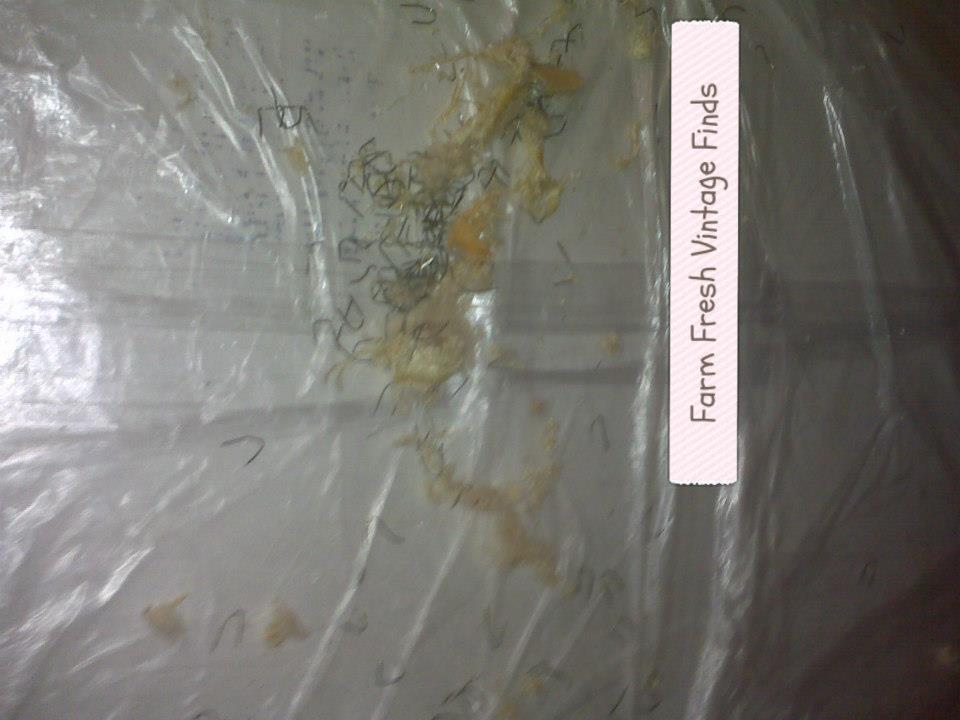 I decided to spray paint the buttons because I couldn't find any I liked. That's what I do. If I can find it I just create it. Hey, don't knock it till you try it, it worked like a charm!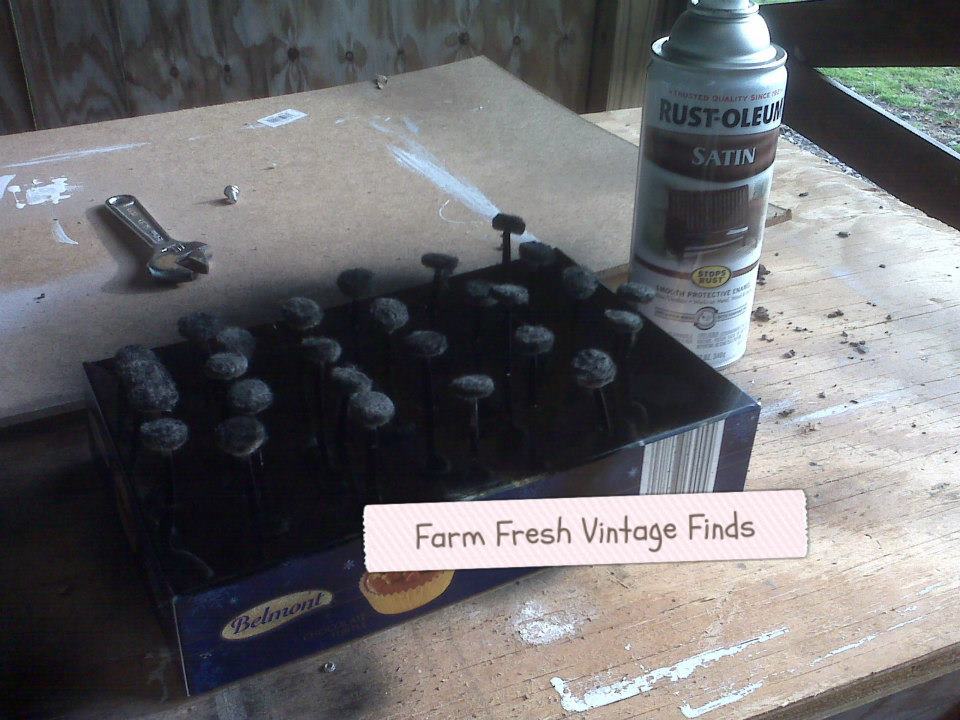 I painted the sexy legs white with some durable latex gloss paint.  Then I broke out my sewing machine and made the piping for the trim.  During this process my camera went south so I didn't get any pictures of the reassembly. 🙁  Basically I recovered every area that had had fabric previously with the new fabric.  I started in the center by placing the first button making sure I had plenty of fabric on all sides.  Then I worked my way from side to side and up and down placing the buttons one at a time.  The important thing is to always start from the center and work your way out.  This ensures that you have enough fabric to cover the entire area.  After I placed all the buttons I stapled the edges of the fabric where it met the wood.  Next it was time to add the piping to cover all the new staples.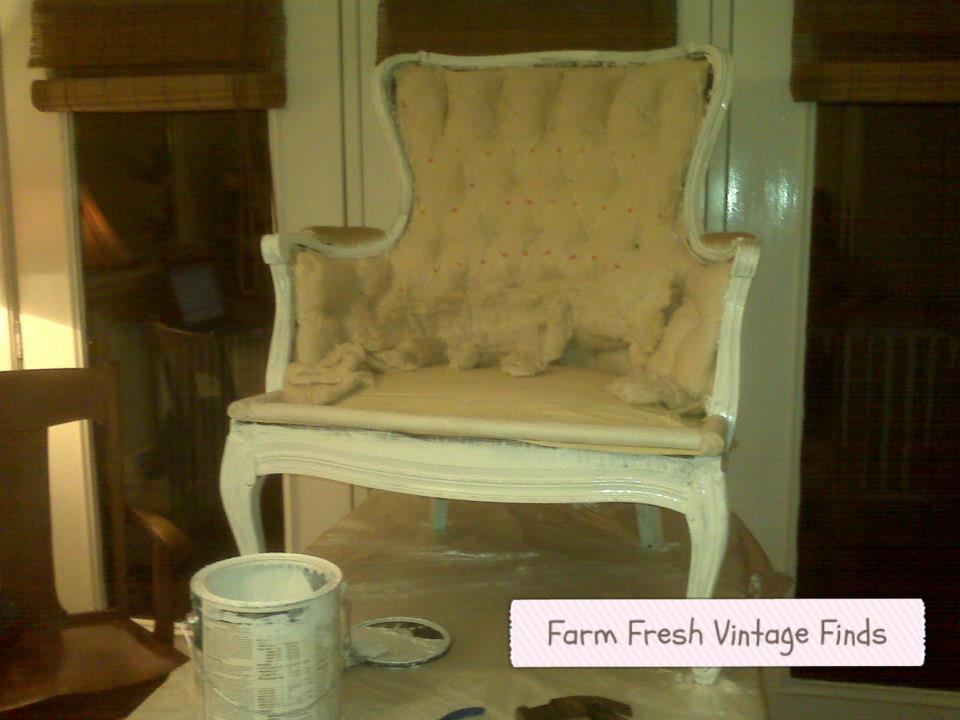 Then I covered the back with fabric and added piping to it.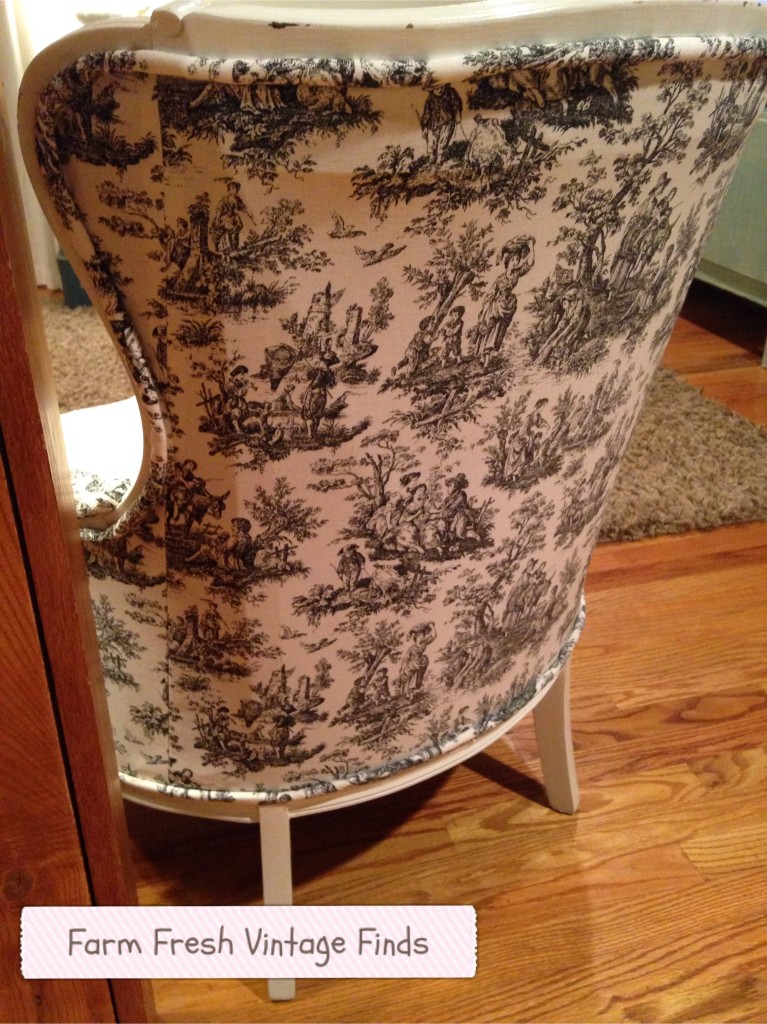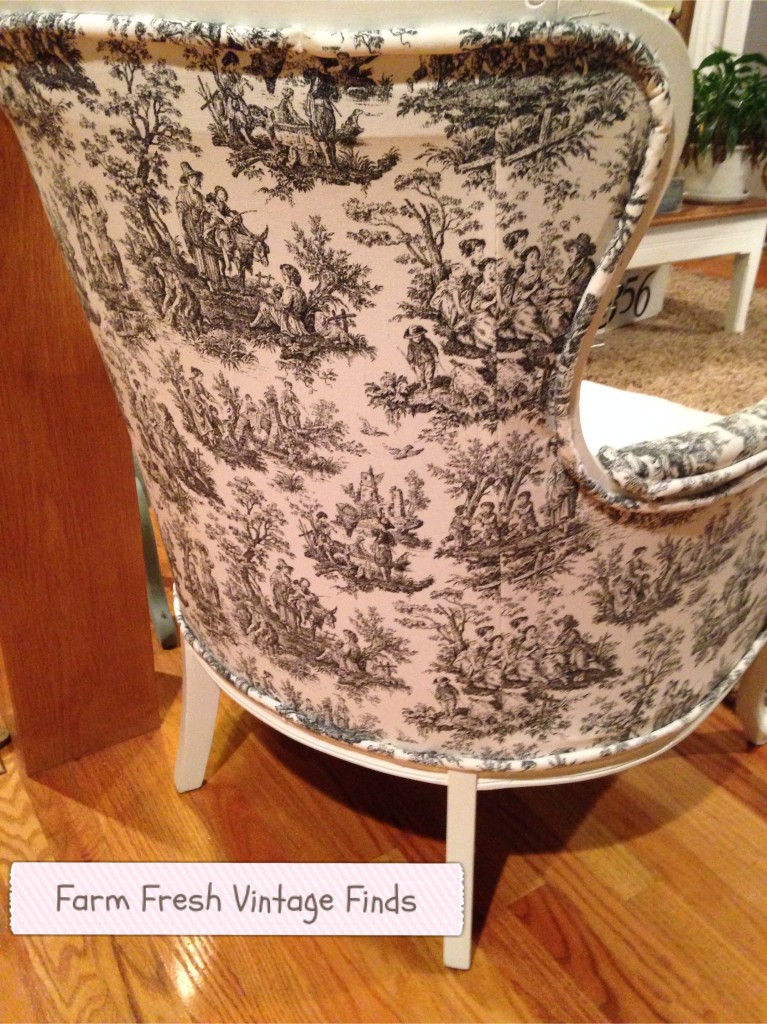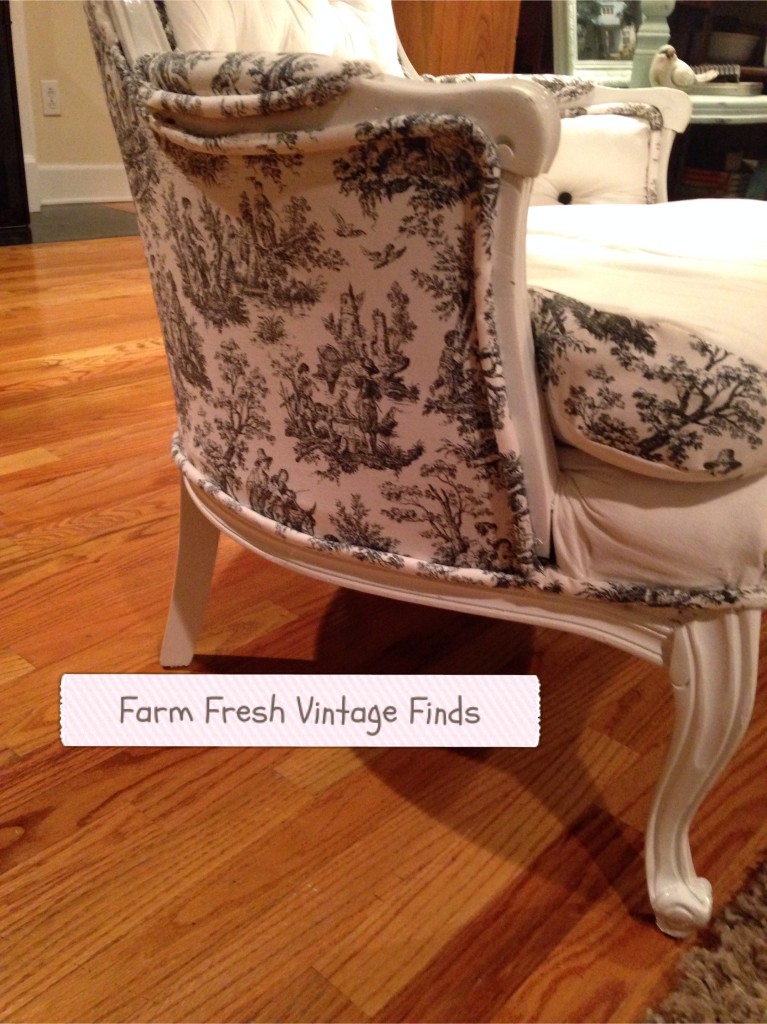 And here she is!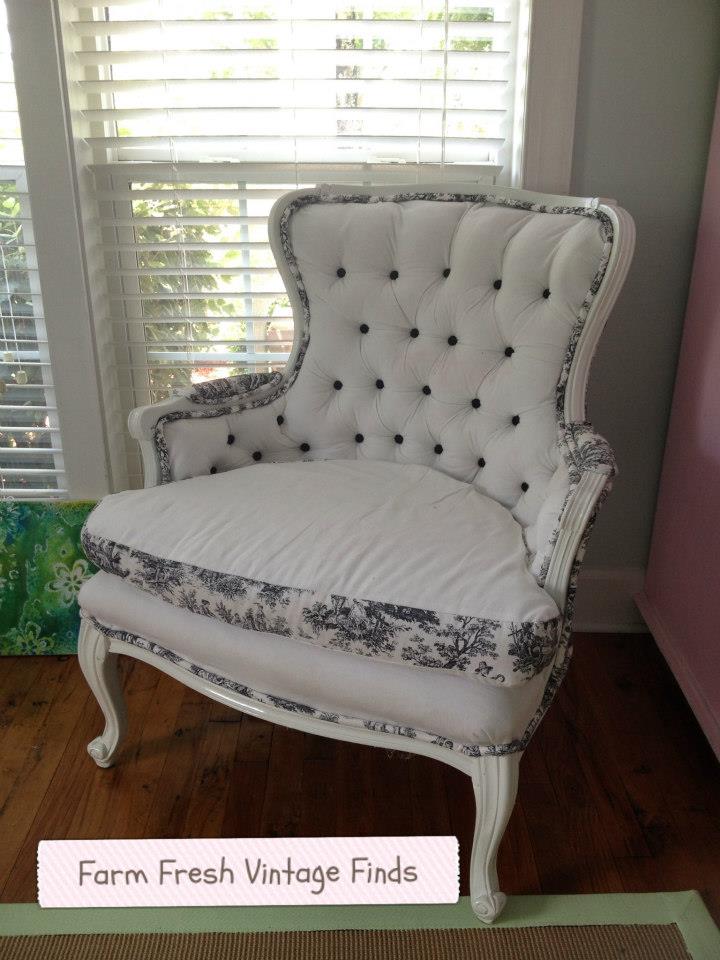 I think it turned out pretty good for a first try.  My only regret is that I didn't have enough fabric to make piping for the seat cushion.  Next time I'll definitely do that.