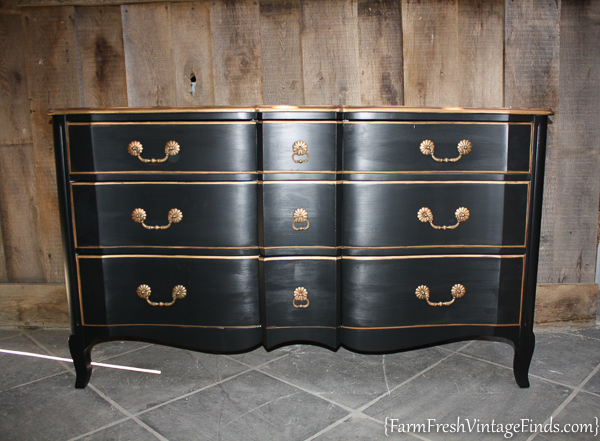 Client projects have overtaken me lately.  I'm not complaining just trying to give an explanation for my absence and sporadic-ness.
Well honestly I guess I'm always a little sporadic.  Anyway you get the idea.  Moving onto todays project….
French Provincial furniture is one of my all time favorites to transform.
It's often so dated when I start out on it that there's no where to go but up.  As was the case with this dresser.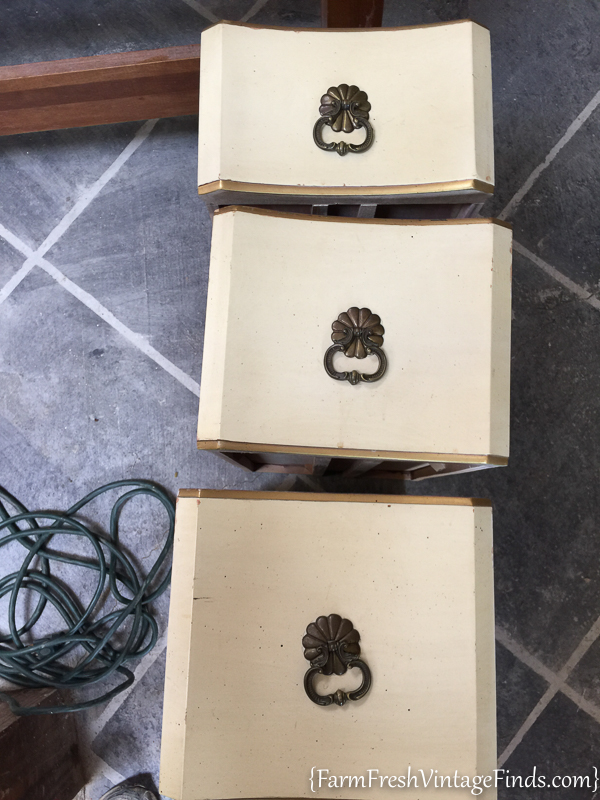 Normally I paint French Provincial furniture in a pretty white like this desk~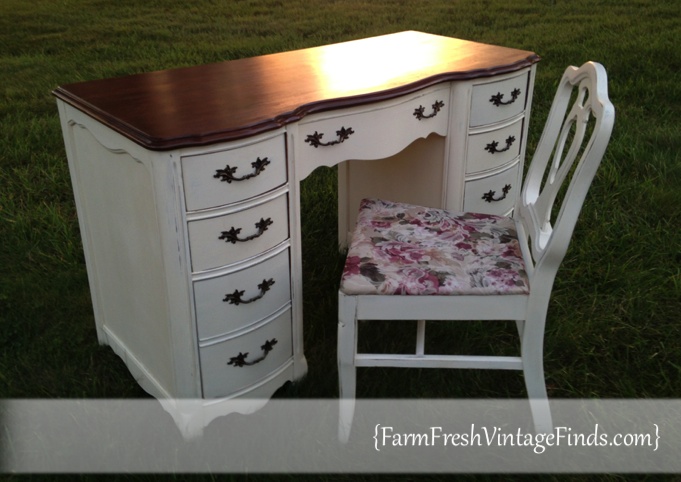 or this hutch~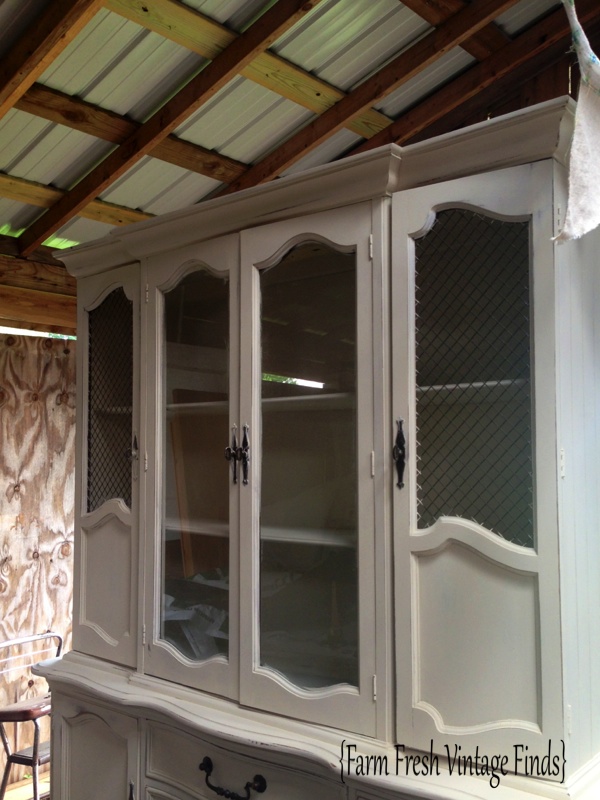 But for this dresser my client wanted something completely unexpected.
Her daughter was going for a Parisian theme and wanted the dresser to be black with gold accents.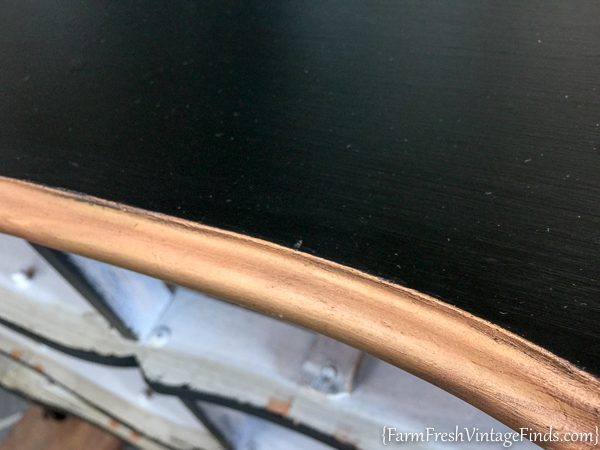 I painted the entire piece using General Finishes Lamp Black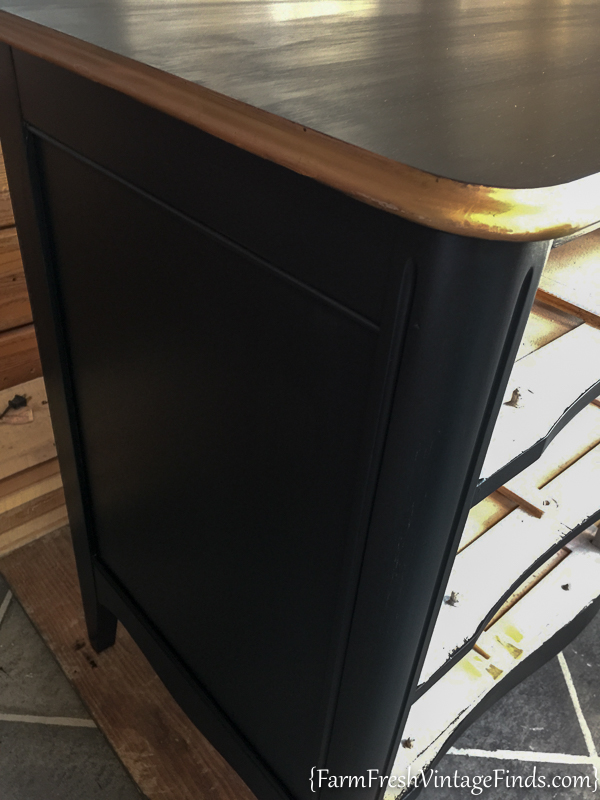 and then highlighted the edges and hardware with Baroque Gold Guilders Paste.
I love using this stuff!  It's super fun to work with.
A little tip…a little goes a long way!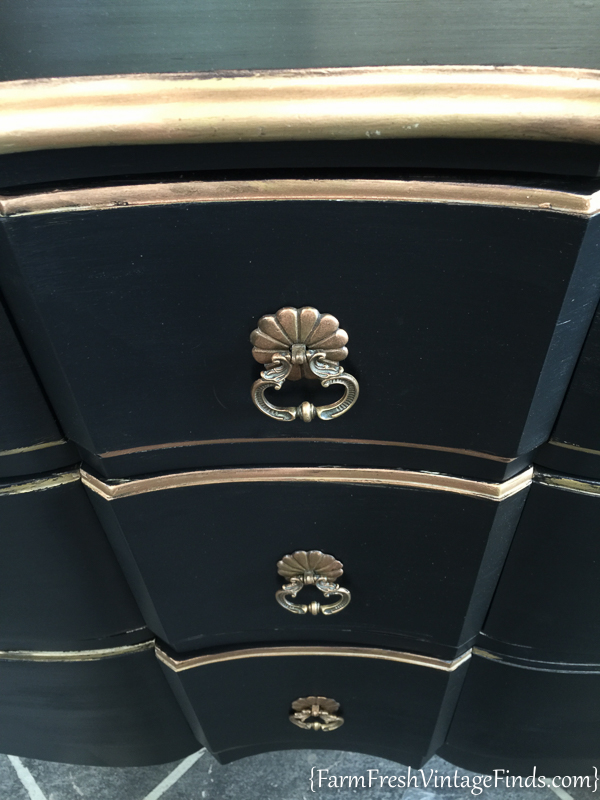 Here's the finished dresser and nightstand.
What a transformation….