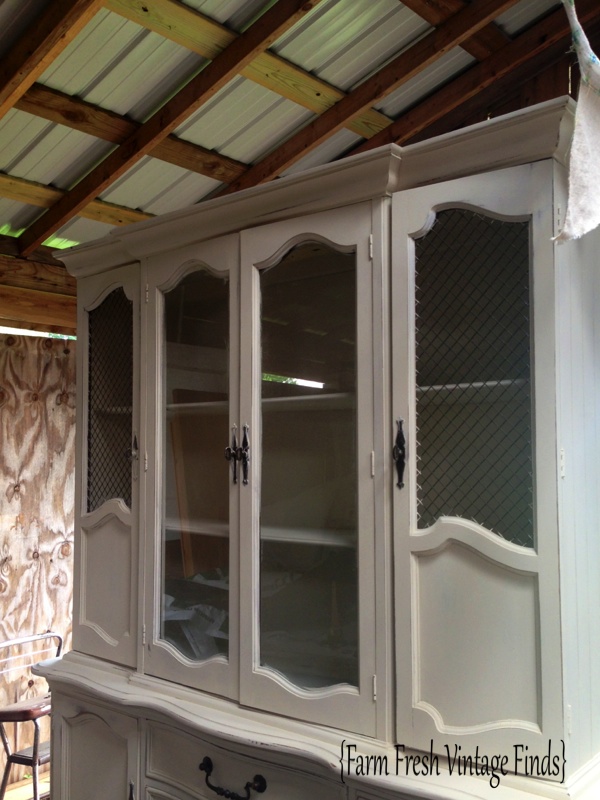 There is something about a French Provincial piece of furniture that makes my heart skip a beat.  The details, the curves, the feeling of days of old.  Wikipedia says French furniture comprises both the most sophisticated furniture made in Paris for king and court, aristocrats and rich upper bourgeoisie, on the one hand, and French provincial furniture made in the provincial cities and towns many of which, like Lyon and Liège, retained cultural identities distinct from the metropolis.  Simply put it's exquisite.  So anytime someone asks me to paint this type of furniture I'm all in.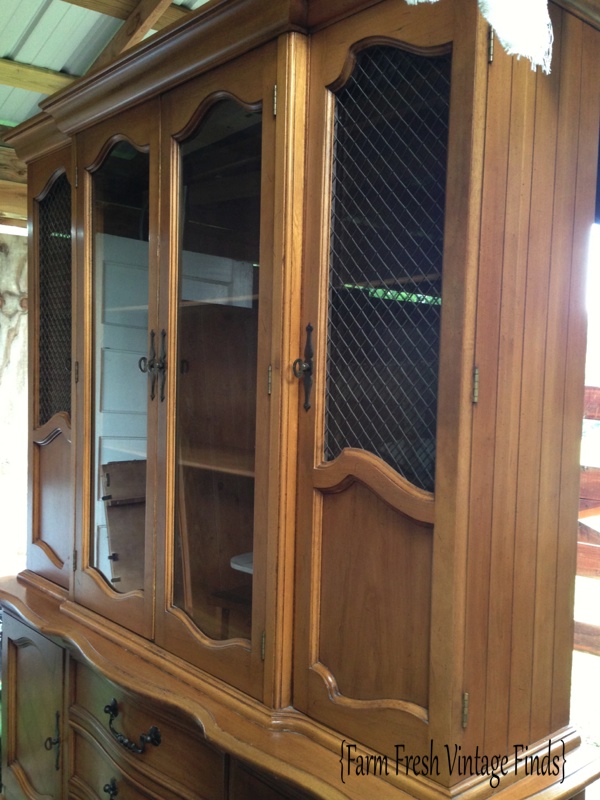 This piece was for my client Stephanie.  It was her grandmothers and was in flawless condition.  She loved it and wanted it to be the centerpiece of her dining room but the wood, while beautiful, just seemed too dark for her space.  We decide that giving it new life with ASCP in Old White was just what it needed.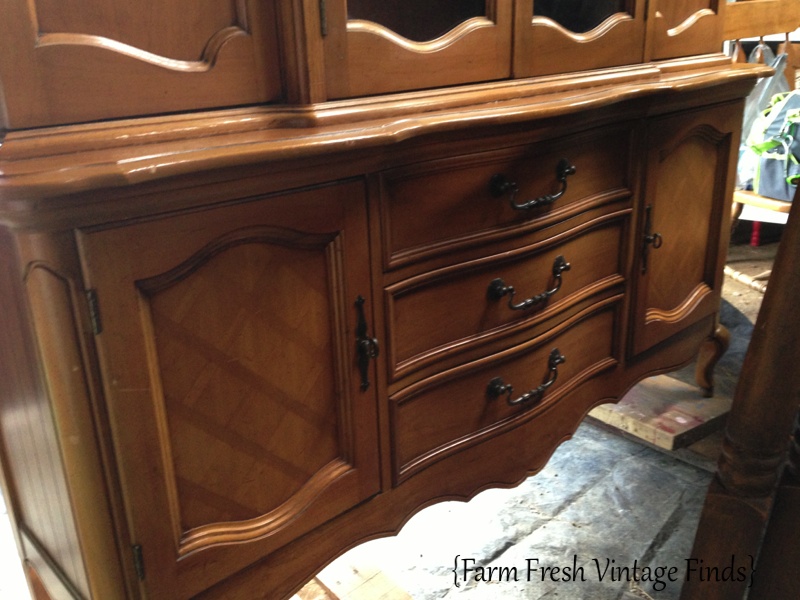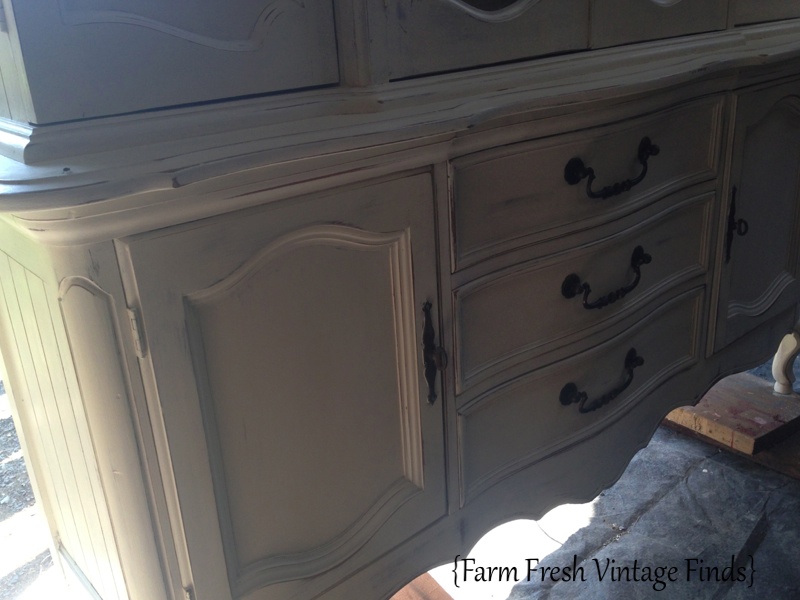 Every detail from the bead board to the metal screens on the doors just pops with this new finish.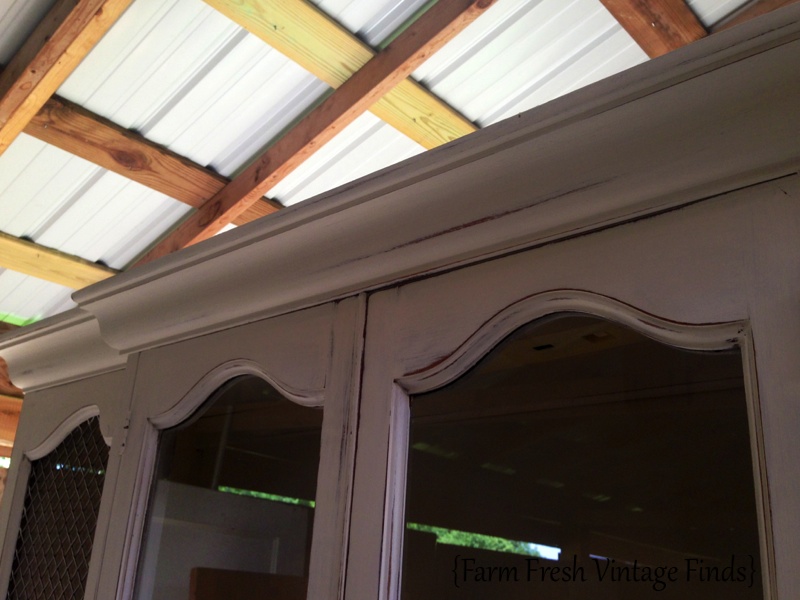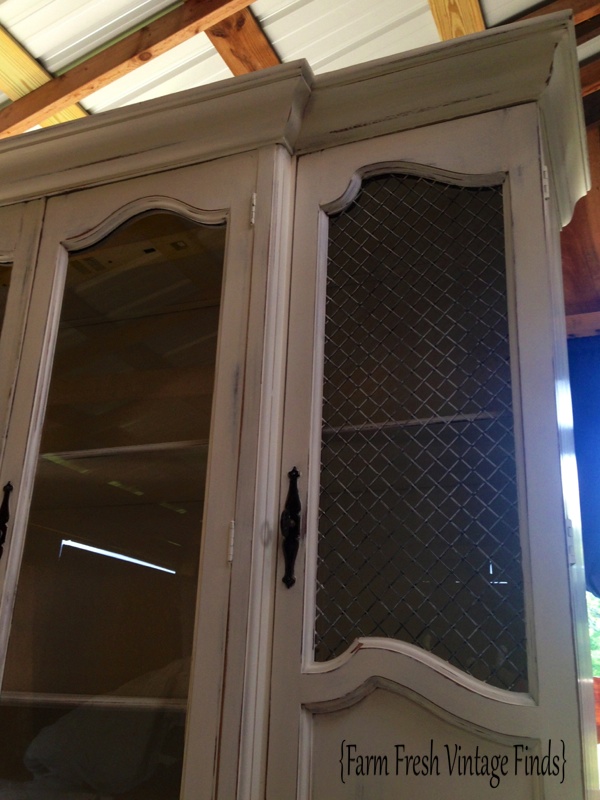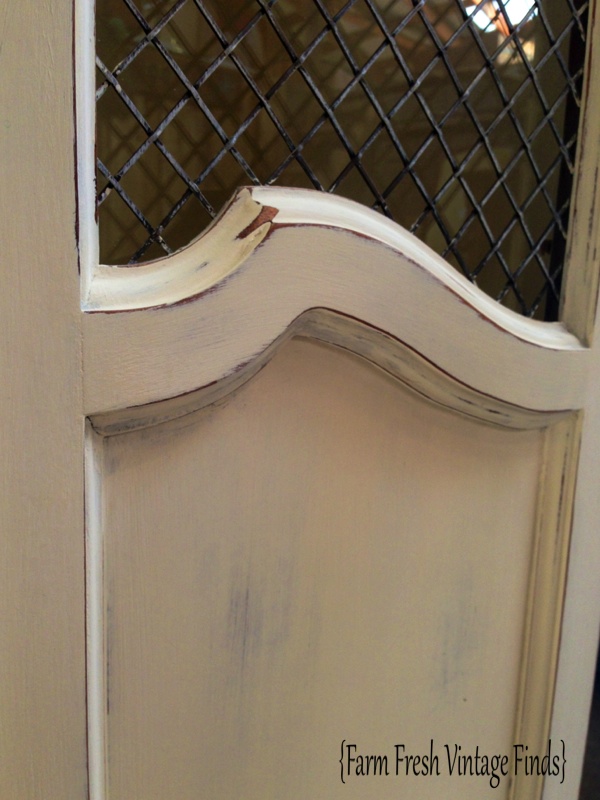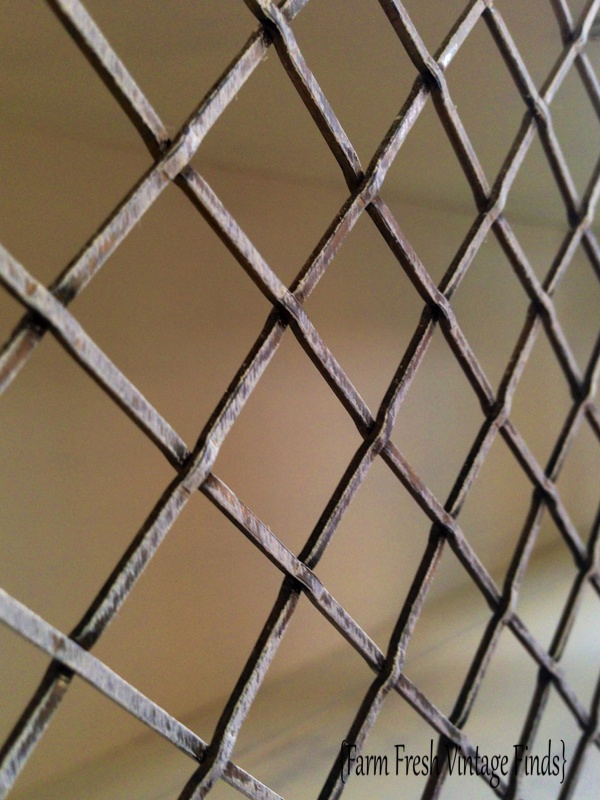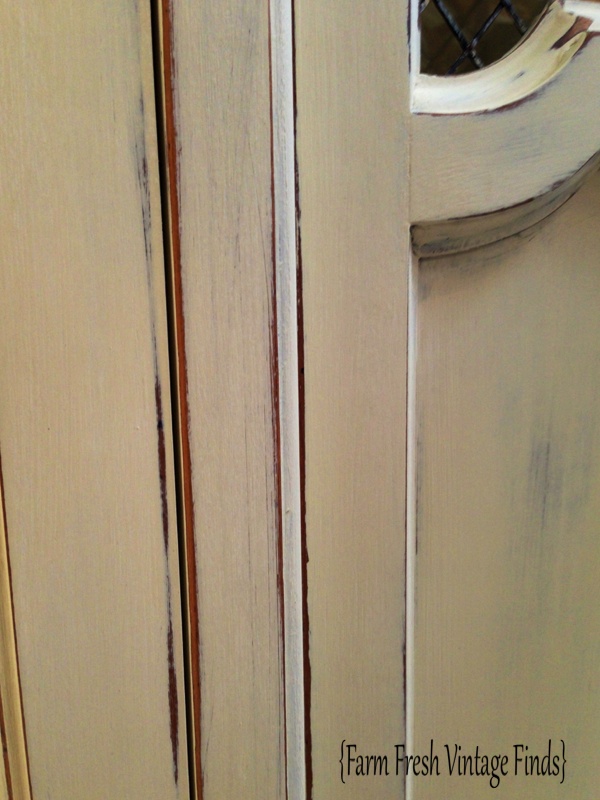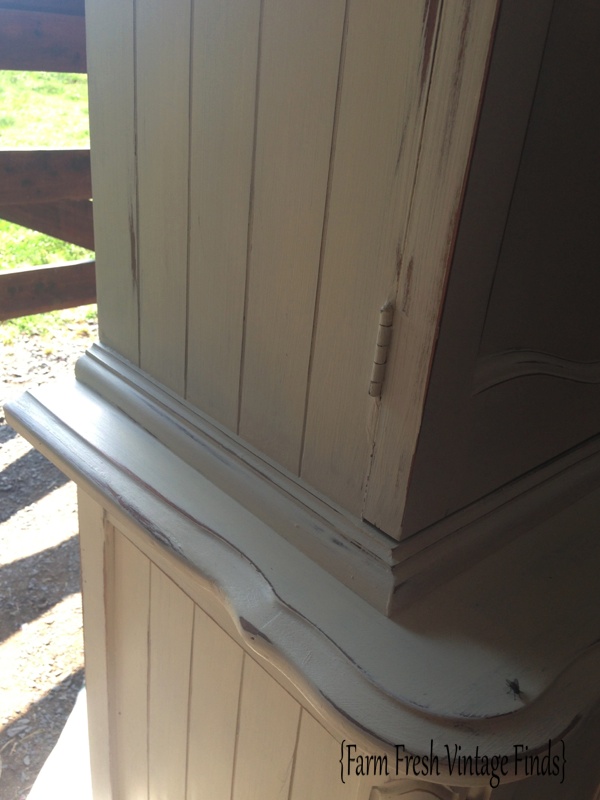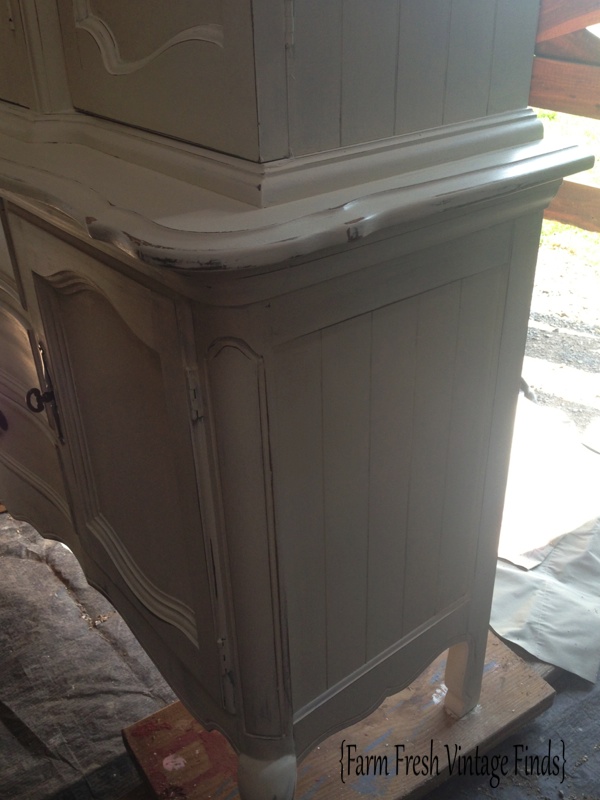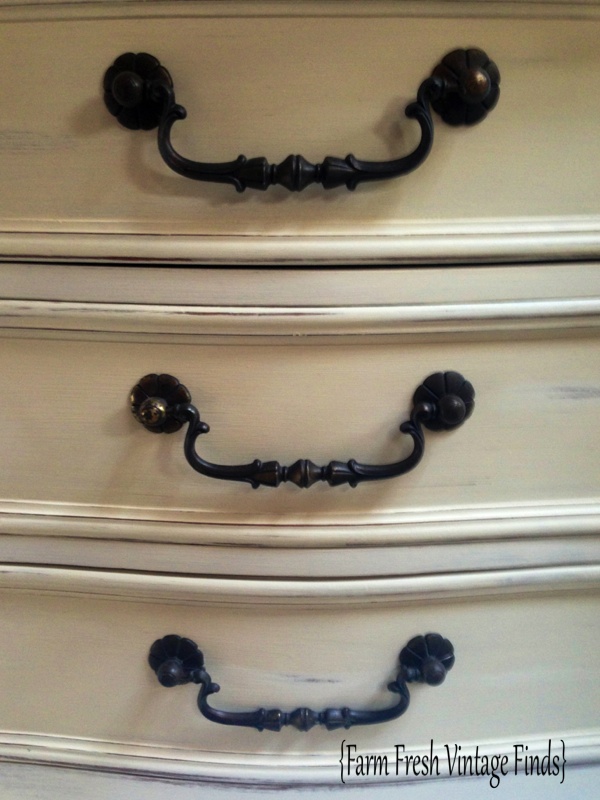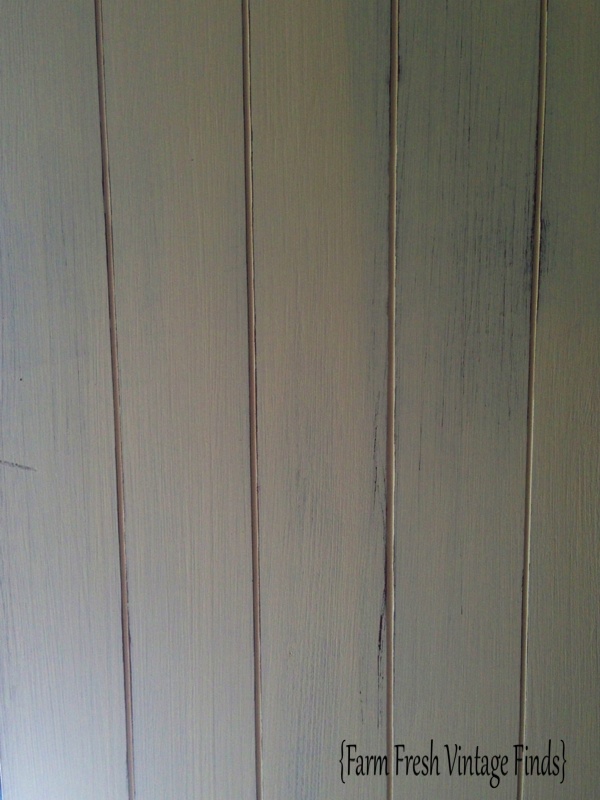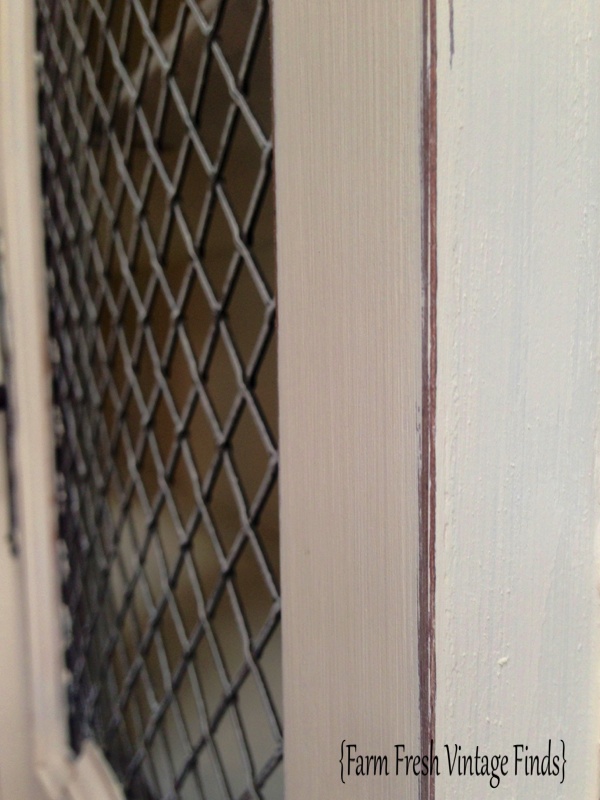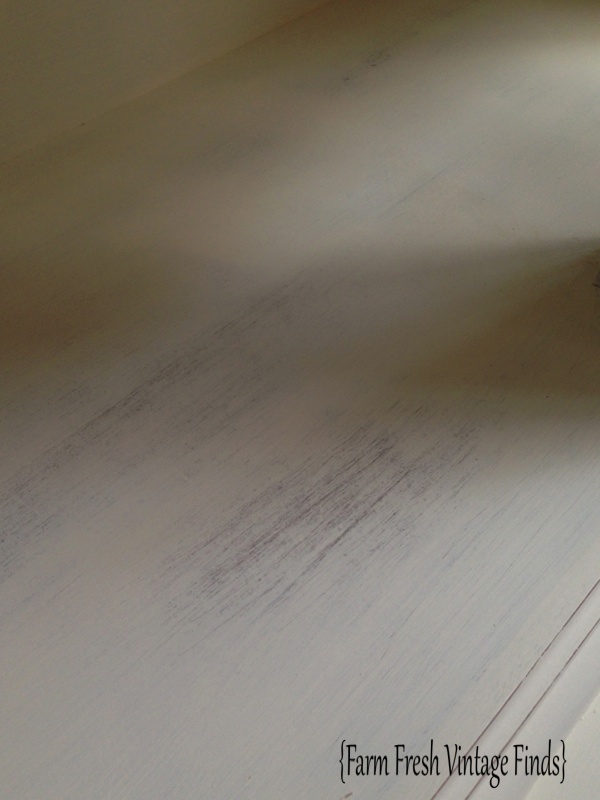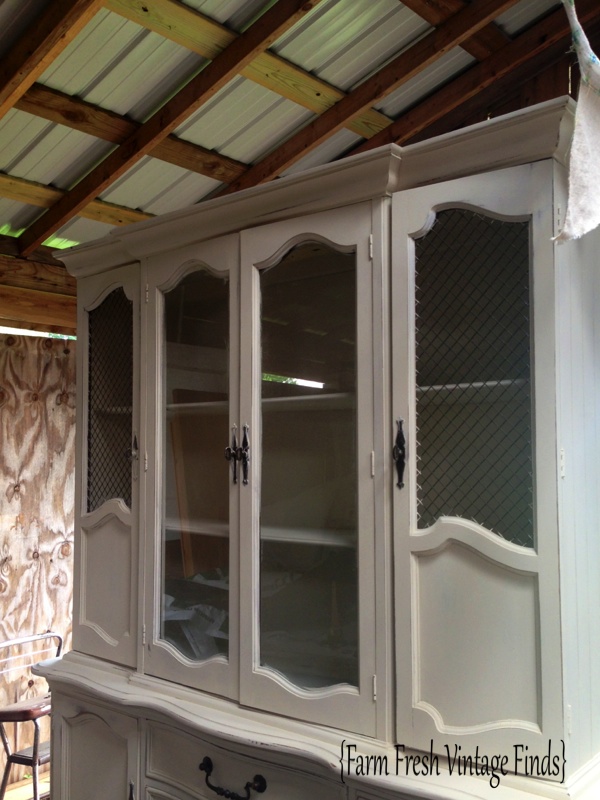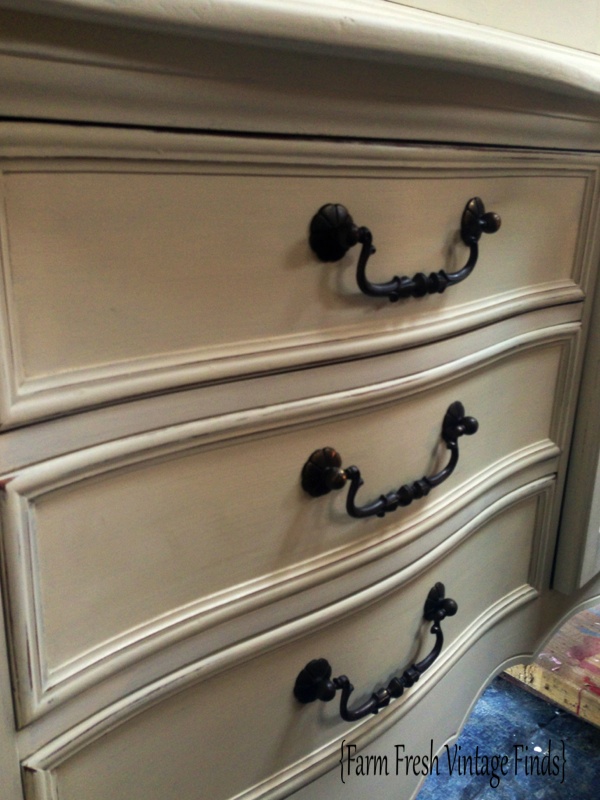 Do you have furniture you'd like to have painted?  Email me at farmfreshvintagefinds@gmail.com for pricing and details about custom work.
Don't forget to subscribe to get all the latest info delivered directly to your inbox and please check out my Facebook page.
Thanks for reading and commenting below.