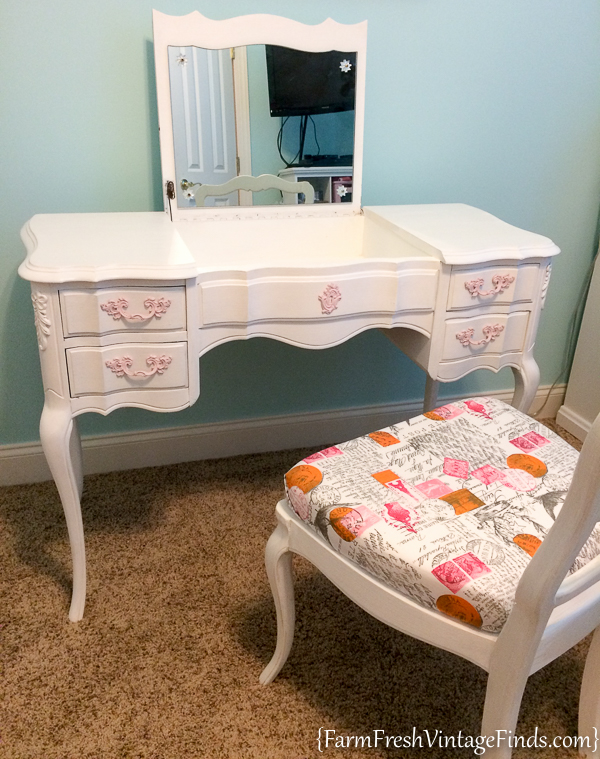 Today I wanted to share a simple makeover with you of this French Provincial vanity.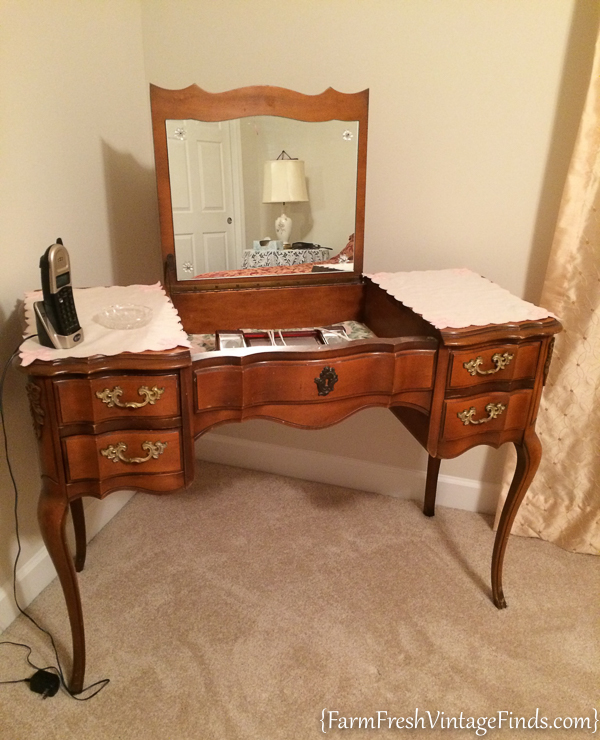 I painted it for a client recently with Debi's Design Diary Paint in Vintage Linen.  DIY paint is made with chalk and clay so it glides on easily and bonds to almost anything.  Vintage Linen is an off white but without the yellowing that sometimes happens with off whites.
Typically you do not have to sand or prime when using DIY Paint.  However this piece required a little sanding because as you can see below it had some damage to the top.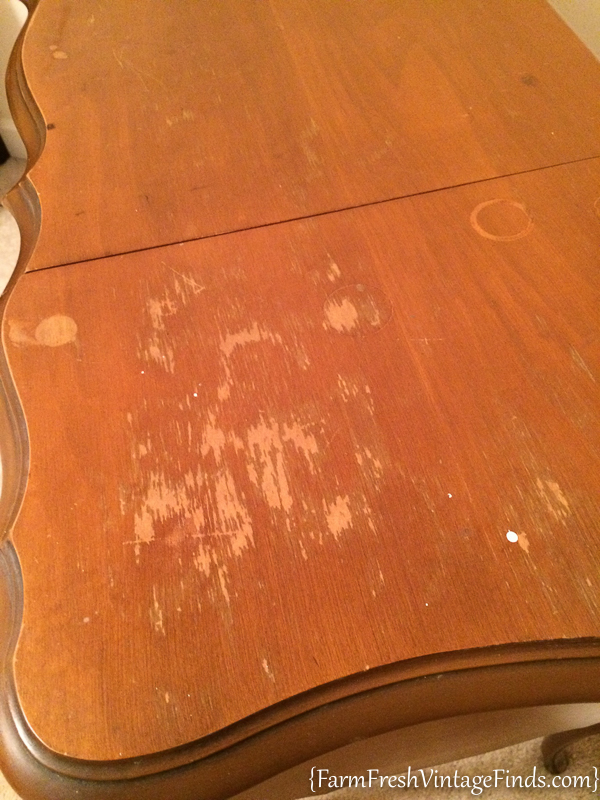 After I finished sanding, it was time for paint.
I wanted to make sure it got complete coverage so I painted on 3 coats.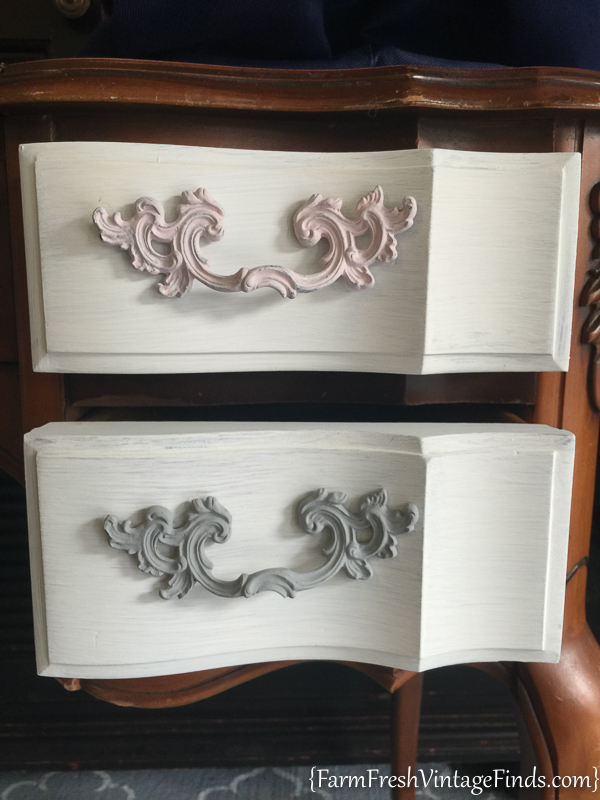 Choosing the color for the hardware was fun.
I painted one handle in Letterpress Gray and the other in Petticoat Pink.
We decided to go with Petticoat Pink as this is going in a girls room and it needed that little touch of "girliness".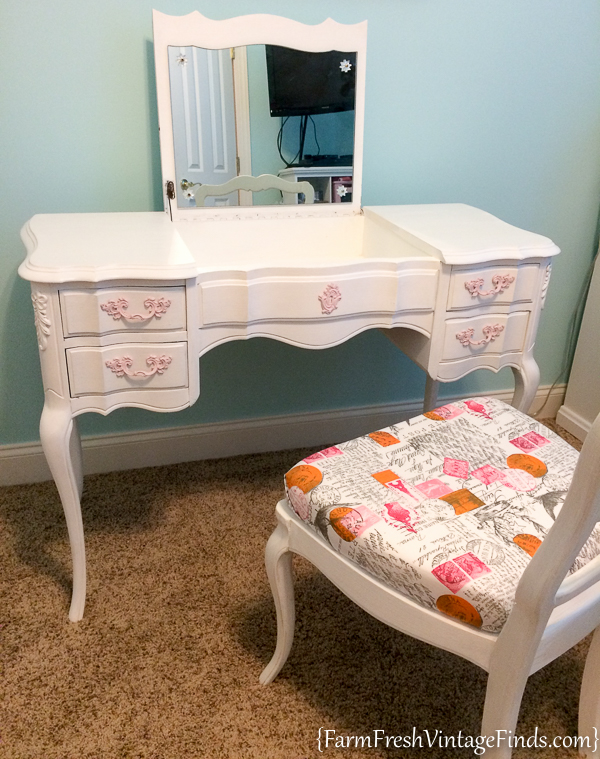 I hope you enjoyed this simple little makeover.
If you have furniture you'd like to have painted you can contact me at farmfreshvintagefinds@gmail.com for a quote.
All of the products mentioned in this post can be purchase online HERE or at my shop at 1861 Fairview Blvd in Fairview TN.
Thanks for reading!