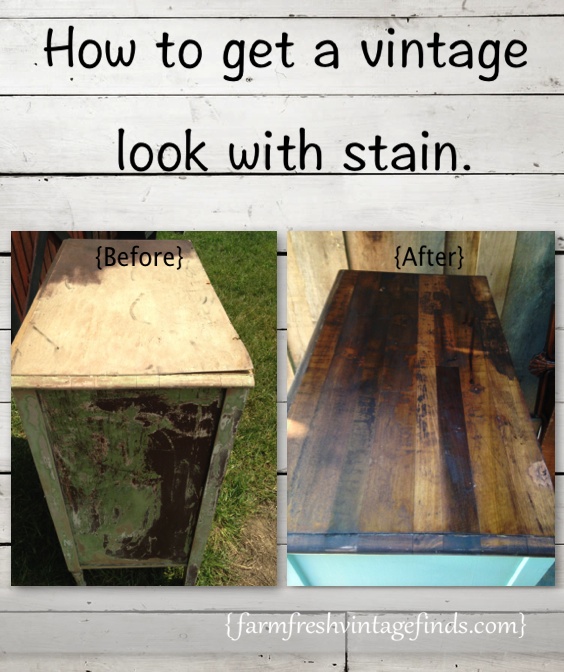 In yesterdays post  I showed you how I transformed this chest.  Today I'm going to show you how I removed the veneer that covered the top and stained it.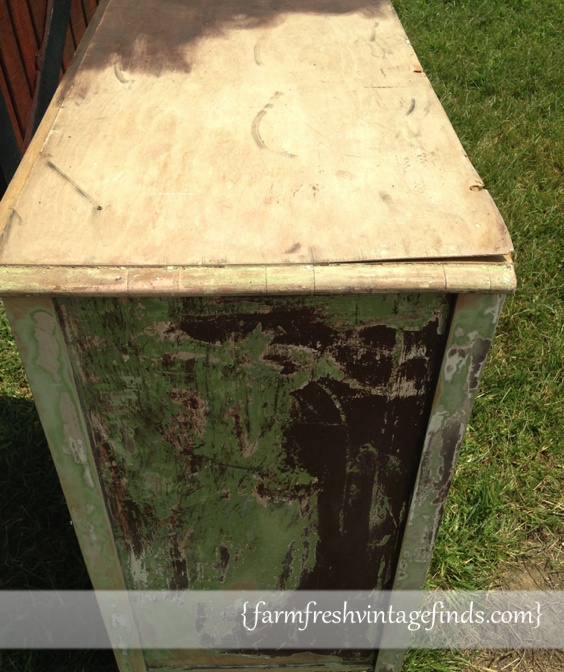 As you can see in the photo above the veneer was all there and in decent shape.  I debated just re-gluing and clamping it back down but once I lifted the top a bit and saw the beautiful strips of wood underneath I felt like I needed to uncover them.
I've heard people say that you can use an iron to heat and steam veneer off but I had never tried it.
Well friends let me just tell you IT WORKS!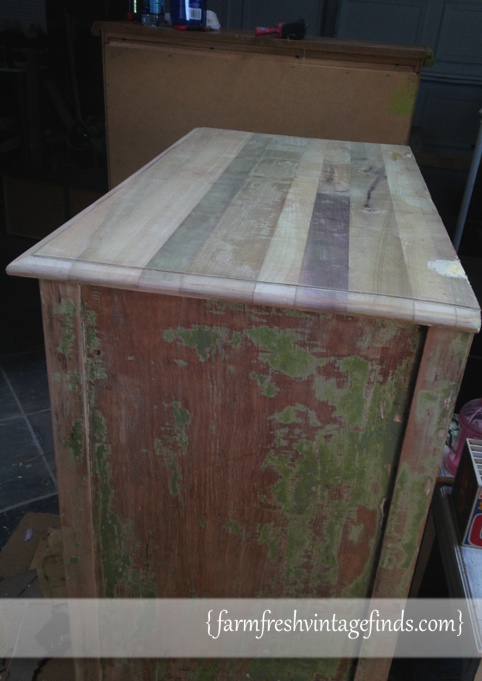 I used my iron, a cloth and lots of water and steamed and steamed and eventually got all of the veneer off.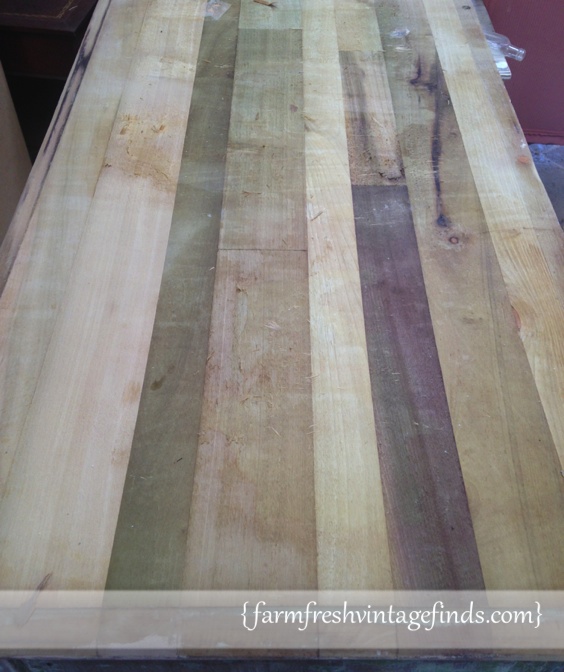 I was so happy to see this beautiful wood underneath.  It's amazing what a little hard work can reveal!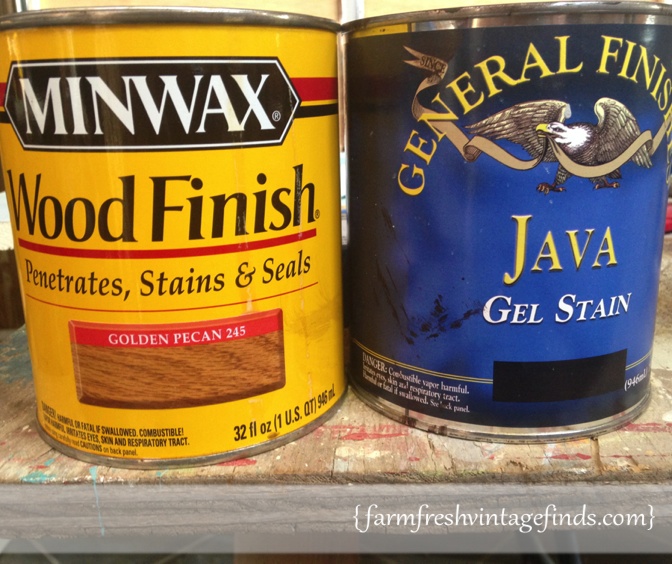 Initially I was just going to use the General Finishes Java stain for the entire top.  But after I started applying it I decided that it was a little too dark.  So I improvised like I always do  ;0) and……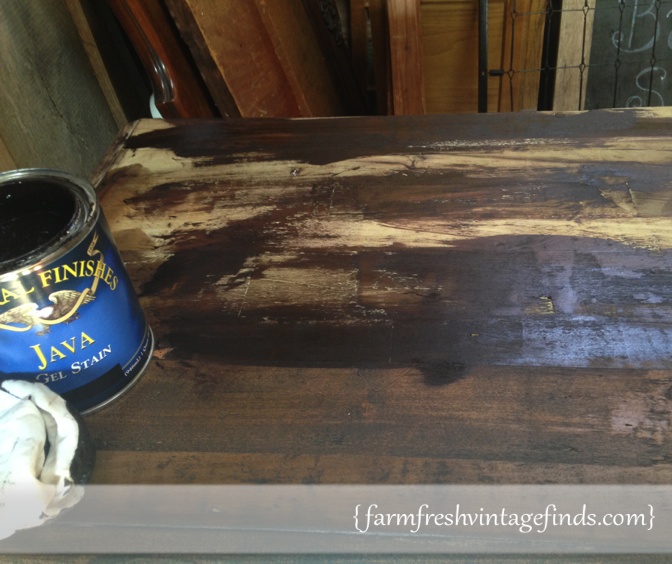 did this.  Doesn't that look nice?!?!?  No seriously just stay with me friends.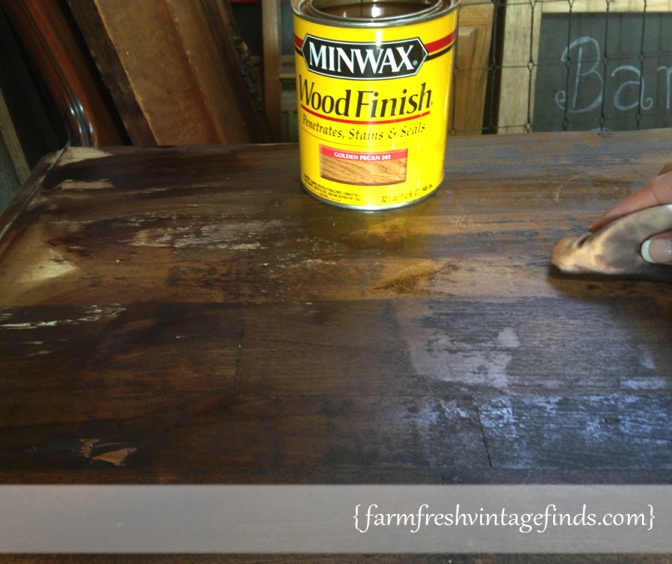 After rubbing random areas down with the Java stain I went back over the entire surface with Minwax Golden Pecan and evened it out some.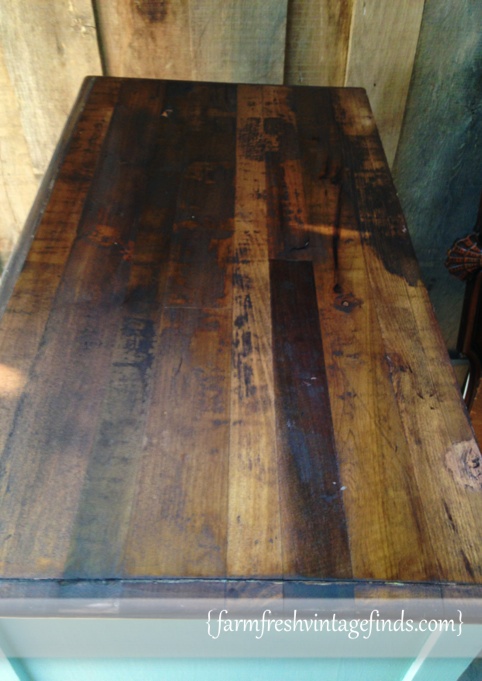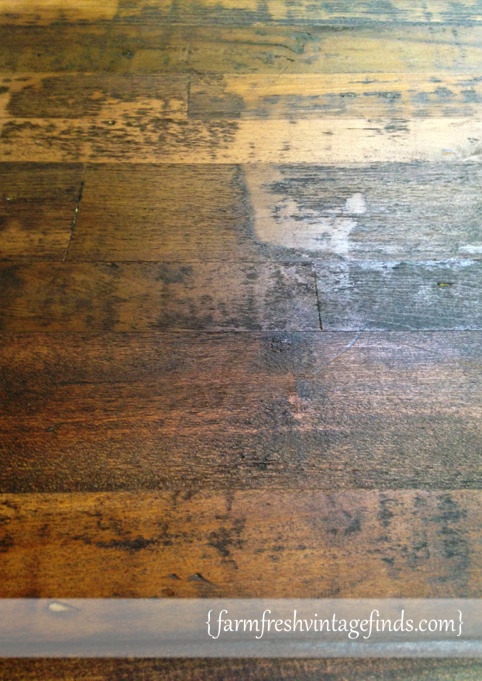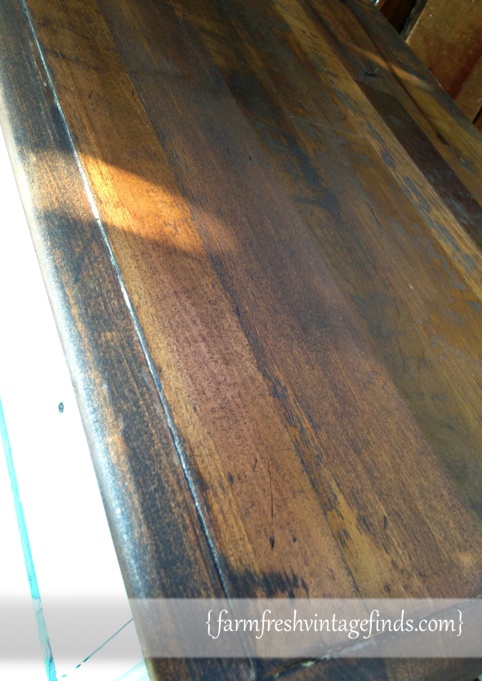 The end result is EXACTLY what I had hoped for.  It's so vintage farmhouse looking!!!!  #LURVE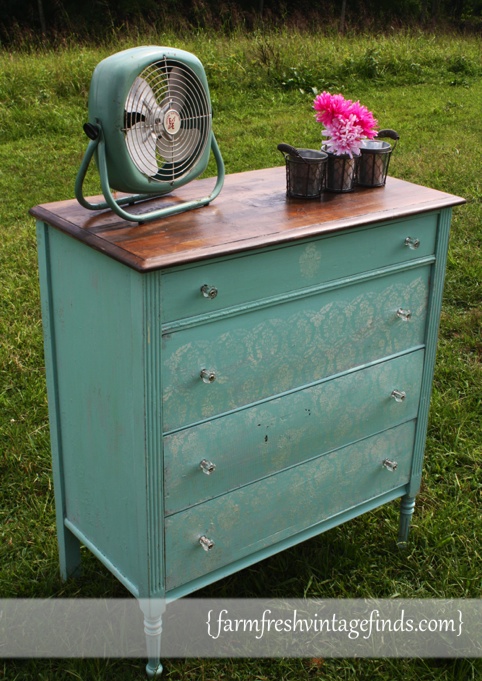 I'm definitely going to use these techniques again.  In fact I'm working on a trestle base farm table right now that's going to get this very same treatment.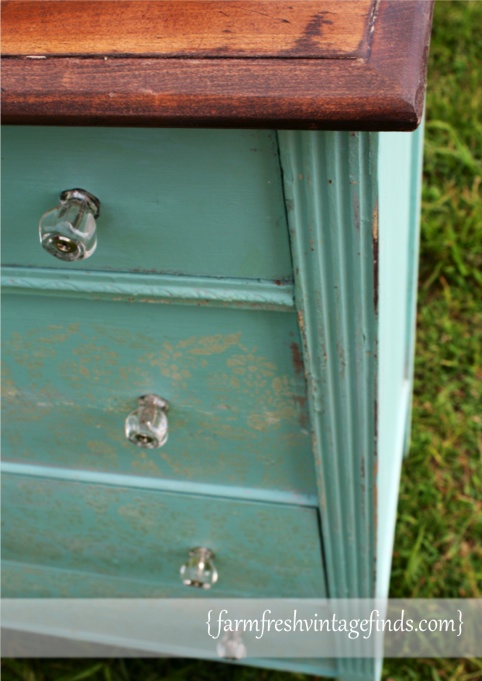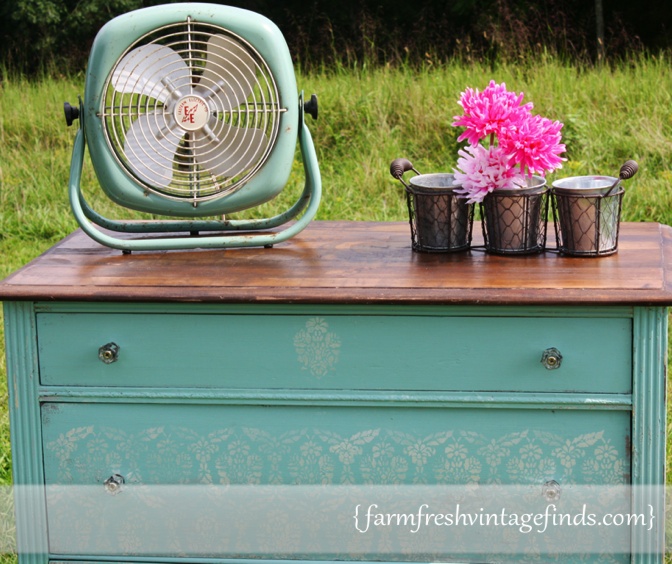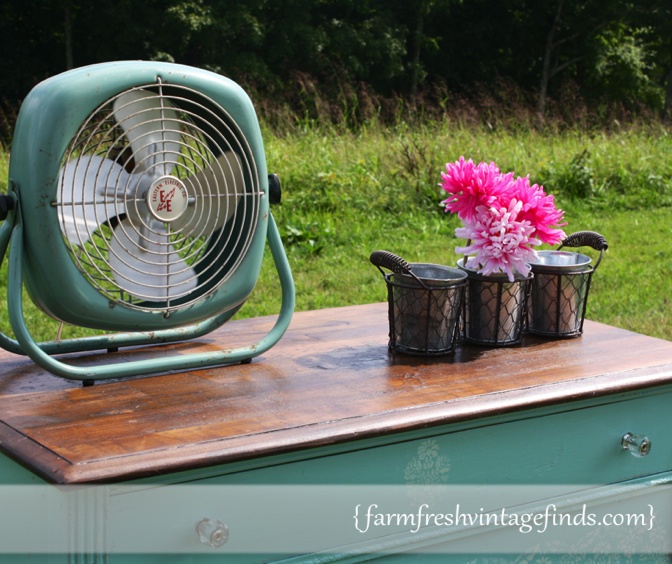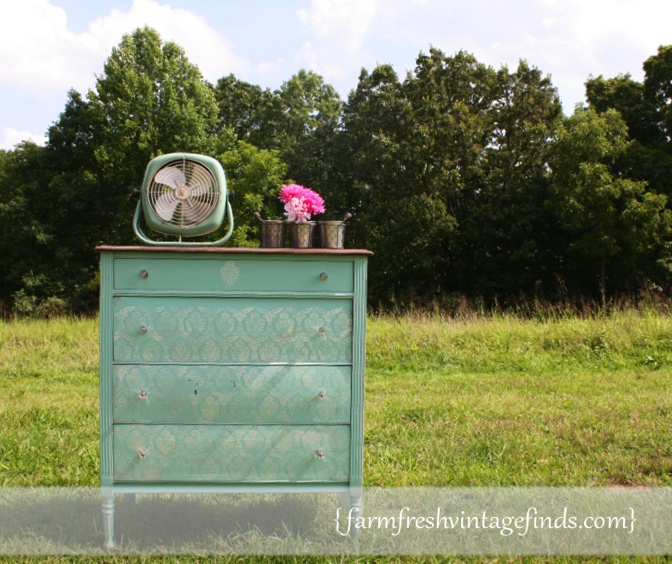 This chest is currently for sale priced at $195.  If you'd like to purchase it email farmfreshvintagefinds@gmail.com to work out the details.
Do you have furniture you'd like to have painted?  Are you shopping for furniture and need help finding the perfect piece?  Email me at farmfreshvintagefinds@gmail.com for pricing and details about custom work and my current inventory.
Enjoy this post?  Don't forget to subscribe to get all the latest info delivered directly to your inbox and please check out my Facebook page.
Thanks for reading and feel free to comment below.
~Beth