It's hard to believe we've been in our current location for one year already.
October will make one year since we moved from the barn into the old feed store building in my hometown.
We're planning specials all month and lots of fun events!!!!
So to kick off the celebrations we're having a "Girls Night Out"!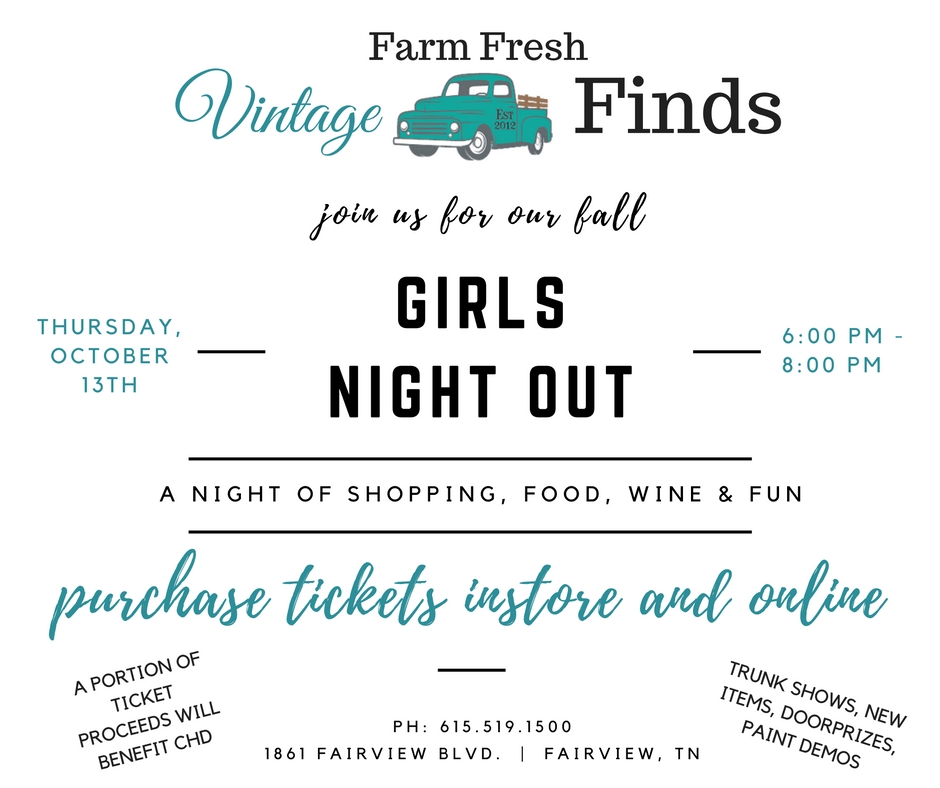 There will be lots of new inventory, trunk shows, discounts throughout the store, food, wine and everyone that attends will go home with a goodie bag filled with treats!
Tickets to this event are $10 and a portion of the proceeds will go to benefit CHD.  Congenital heart defects (CHDs) are the most common birth defect in America, affecting approximately 1 in 100, or approximately 40,000 newborns each year.  CHD is near and dear to my heart as my nephew had open heart surgery at the age of 16 months. He is a little miracle about to celebrate his 4th birthday and we are so very grateful.
You can purchase your ticket to the girls night out by clicking on this highlighted area.
Stay tuned for lots more announcements coming soon!!!!
None found.