One of my favorite things about my job is that there's always something new to do.  I like change and doing new and different projects all the time is right up my alley.  I tend to work on projects that are super involved and time consuming, like painting or building furniture so when I have a simple project it's a nice break.
This bench is such a great example of an afternoon project that is a break from my "norm".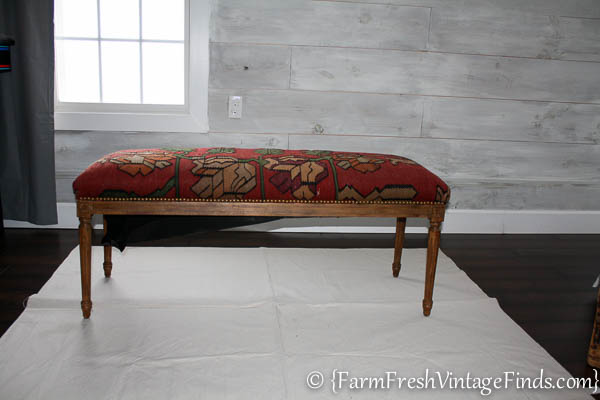 My client was so funny when she messaged me about recovering it.  She had picked it up from someone on Craigslist and didn't realize how dirty it would be until she got there.  However it was solid and had great bones so she snatched it up!
As you can see in these photos it was FUNKY!  There was animal hair ALL over it and although it didn't smell it was just gross.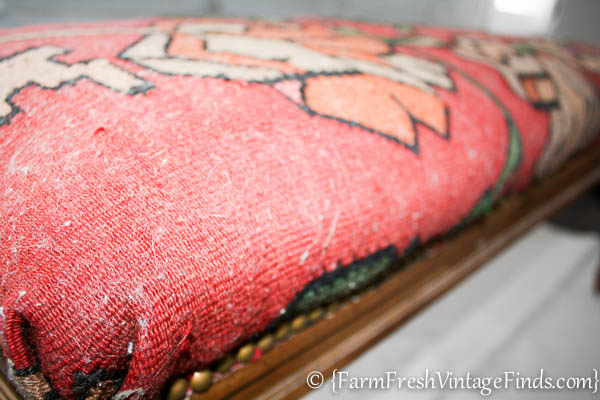 I started by removing the nailhead trim.  This is one of the most time consuming parts of the project.  It's important to be really careful as the tools used are sharp and can easily slip and cause serious damage to the furniture and your hands if you're not careful.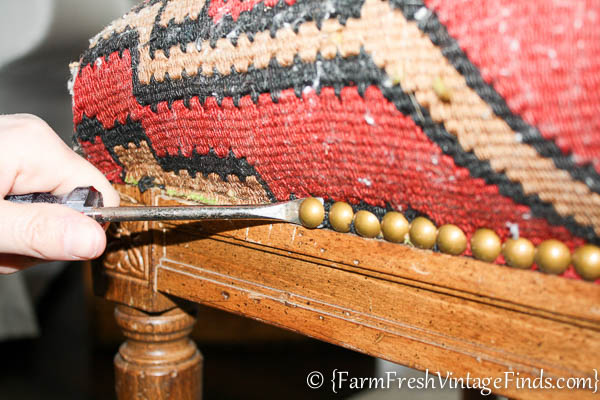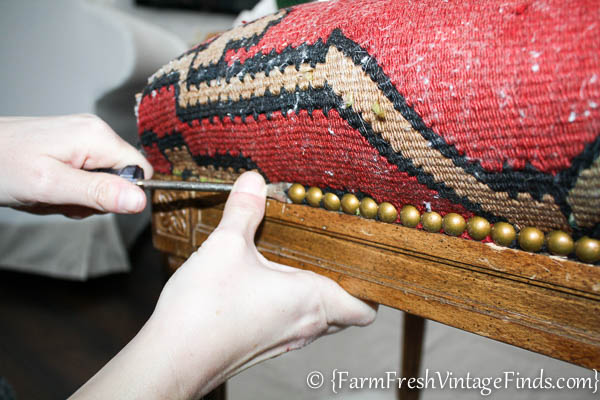 After I removed all the upholstery tacks and NASTY fabric, I was able to really clean the surface underneath.  I used my vacuum and then a disinfectant mixture to clean it all up.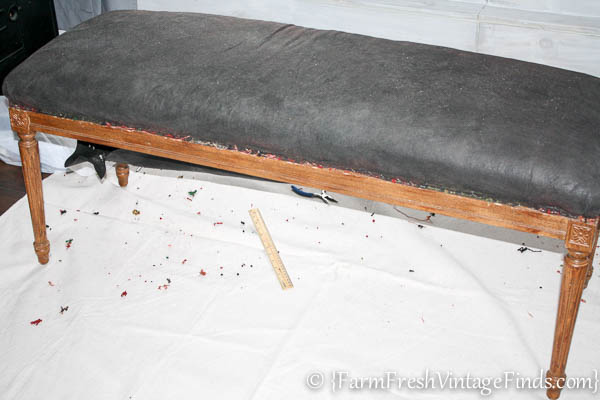 It created quite the mess!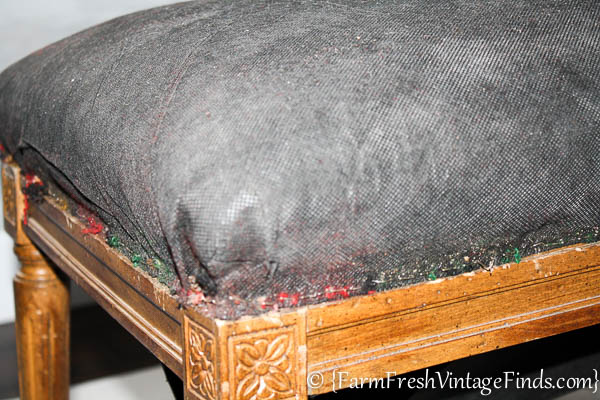 Next it was time to recover with the new fabric.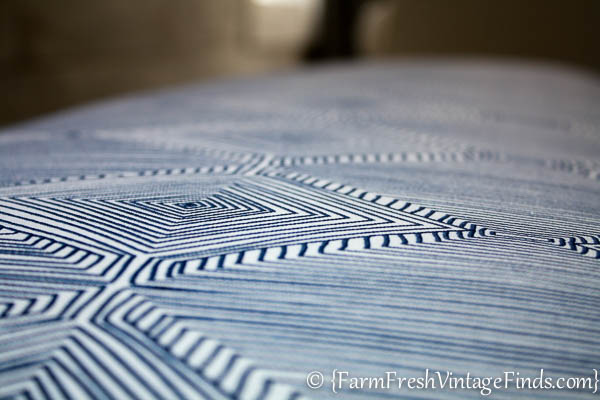 I like to cut my fabric roughly two inches longer than necessary on all sides.  This way I'm sure I have enough and have something to hold onto when I'm stretching the fabric to prevent looseness.
When everything is all stapled I just use my scissors or a knife to neatly trim the edges.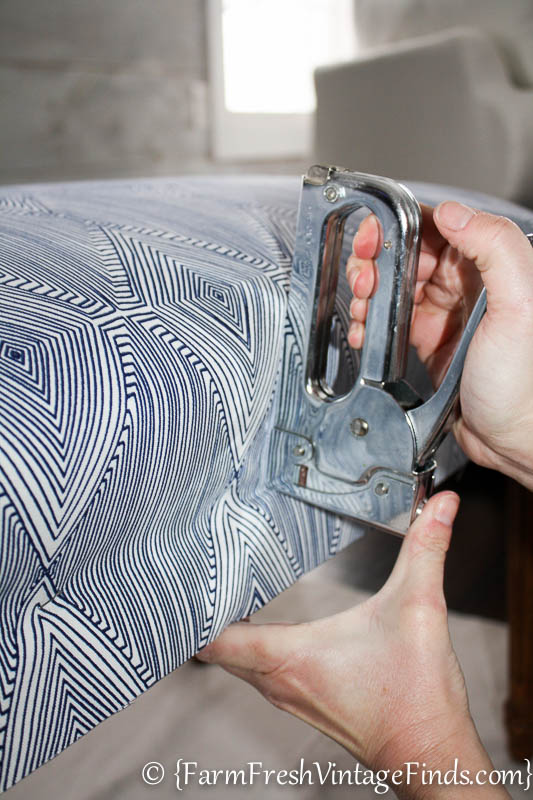 Applying a decorative trim is the last step.
I use my glue gun to attach it but you could also use fabric glue.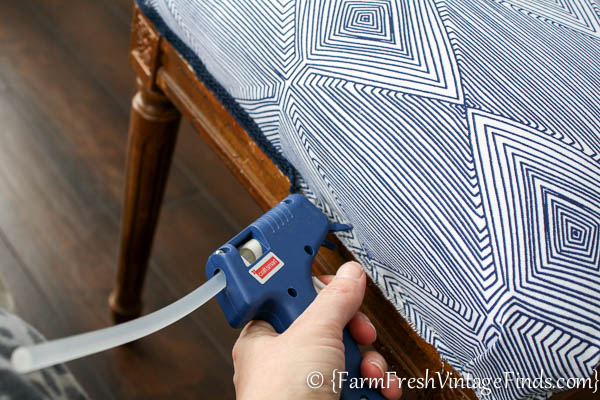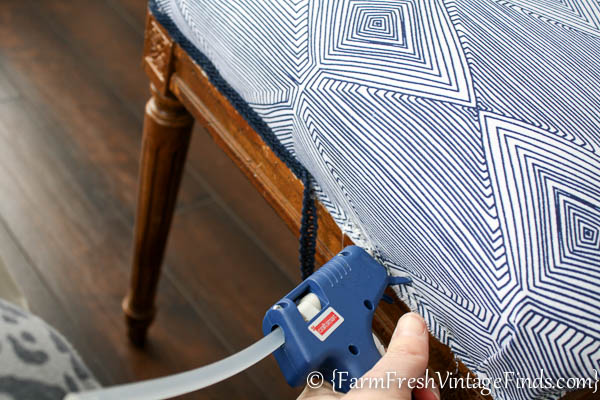 And that's it.  A simple afternoon project that completely transforms an upholstered piece!