This weekend was absolutely beautiful.
I love it when I feel like I've been productive but also got a little rest too.
I was able to plant flowers in my window boxes which always makes me happy.
I also made a few Mother's Day cards for my upcoming barn sale.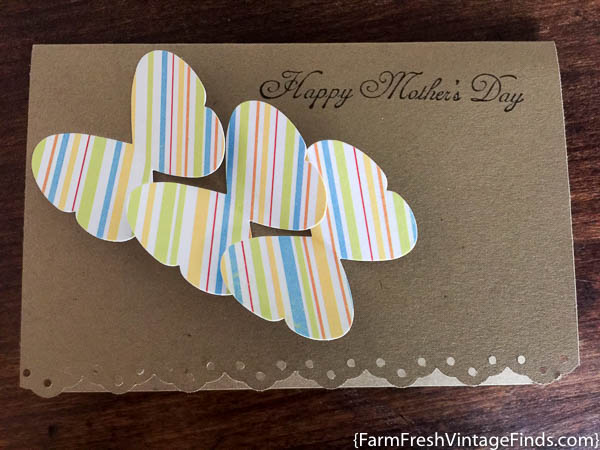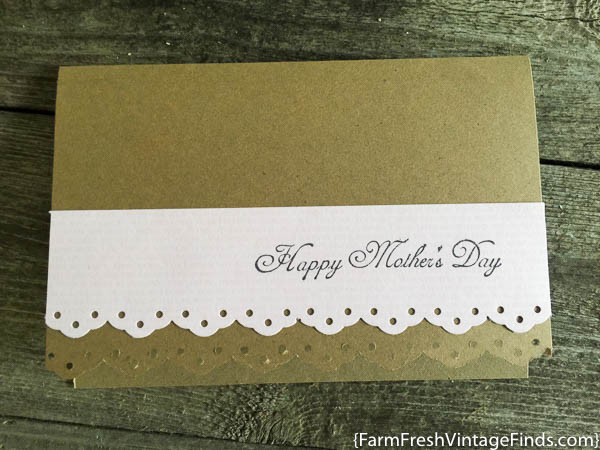 And last but certainly not least I was able to play with these awesome spools I got from a friend.
I decided I'd start with the smallest one first.  I've always wanted to make a clock out of one so that was the first project on the to-do list.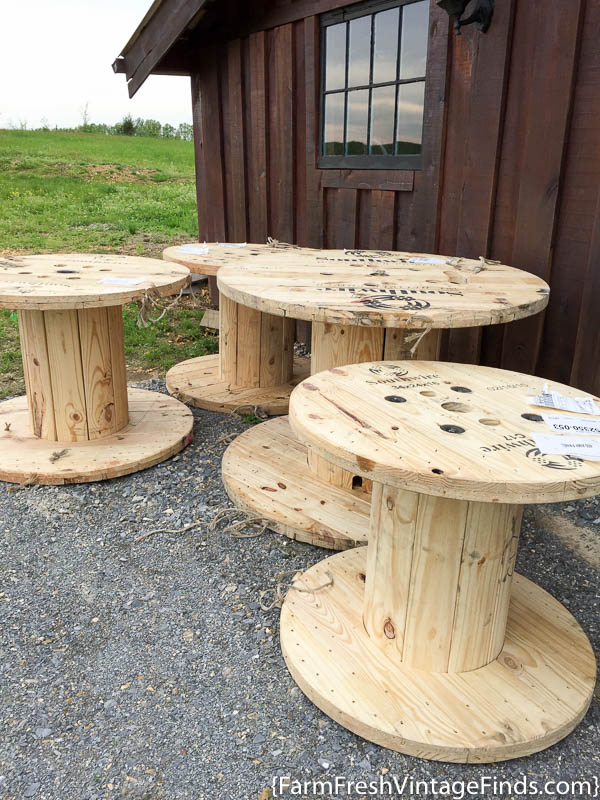 I knew I didn't want a solid painted surface cause they have such great wood grain.
So I decided to dilute my paint with water to create a wash or stain.
Creating a stain like substance from paint is super easy.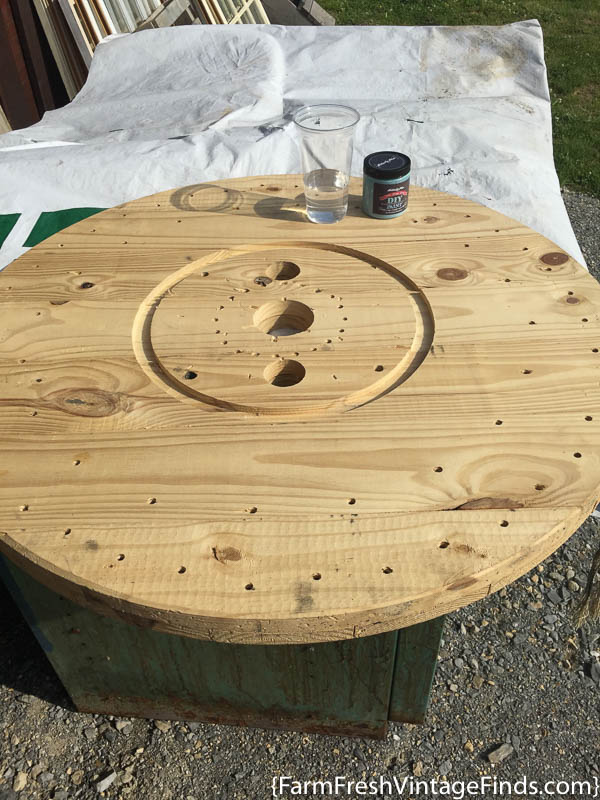 Start with a clean cup with about 1/2 a cup of water.  Next add your DIY Chalk Type paint.
I used the color "Hillbilly Blue" in a 1:1 ratio of paint versus water.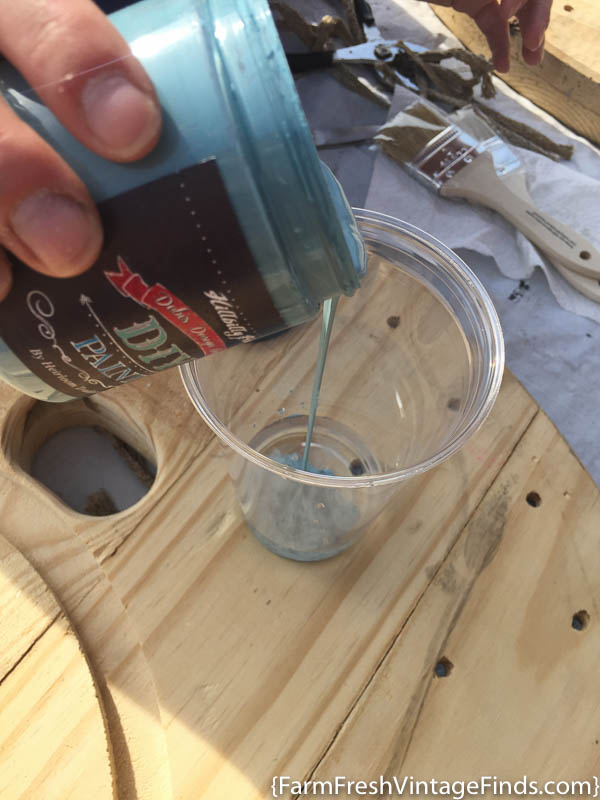 Next stir your mixture until it is well blended.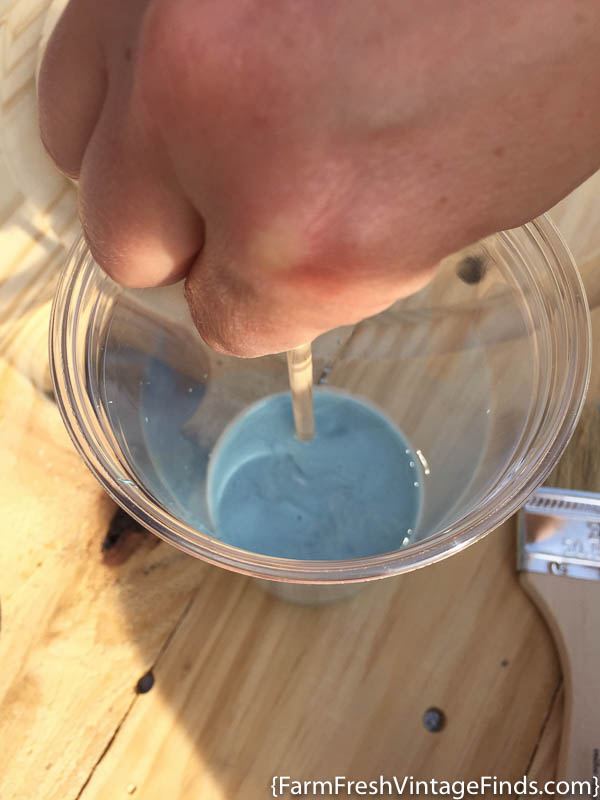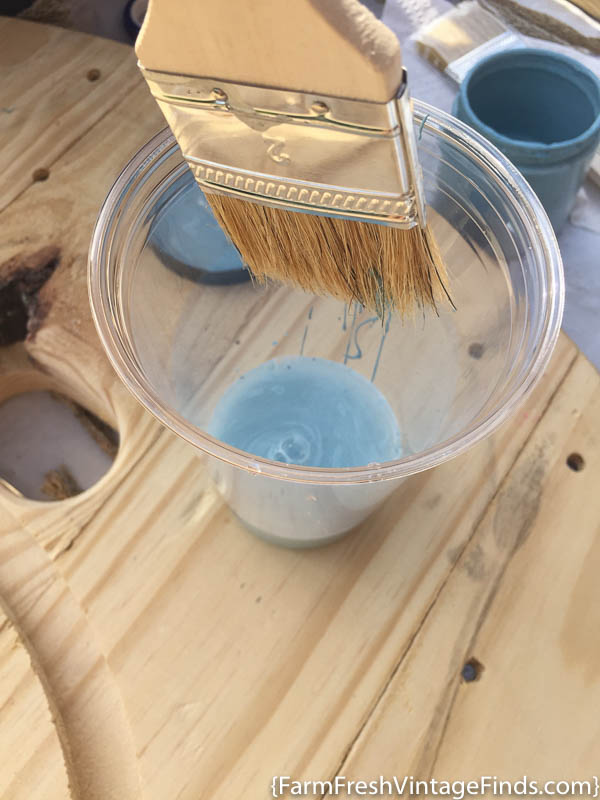 Now you're ready to paint!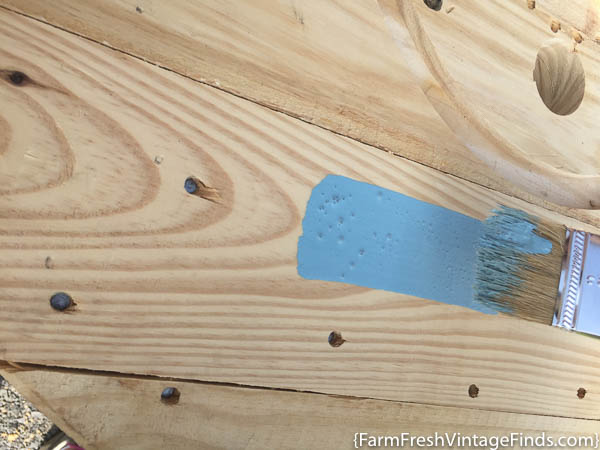 DIY paint goes on nice and smooth.  With this thinned application I was able to keep the beautiful look of the grain while getting a cool vintage effect with the Hillbilly Blue color.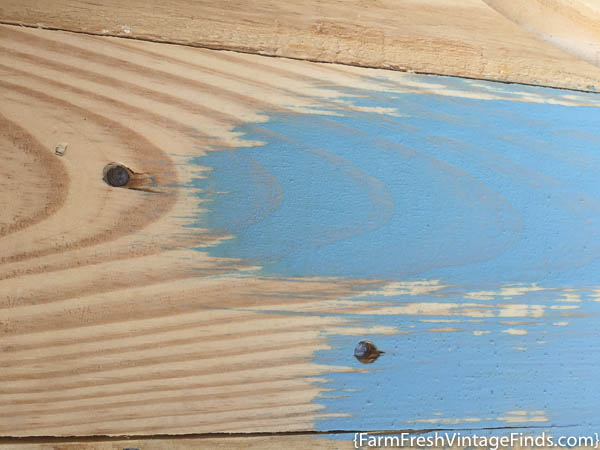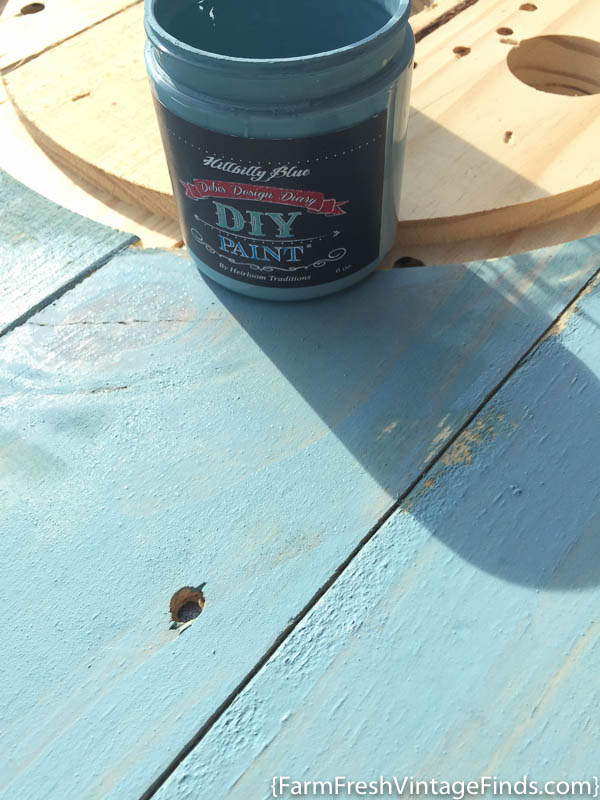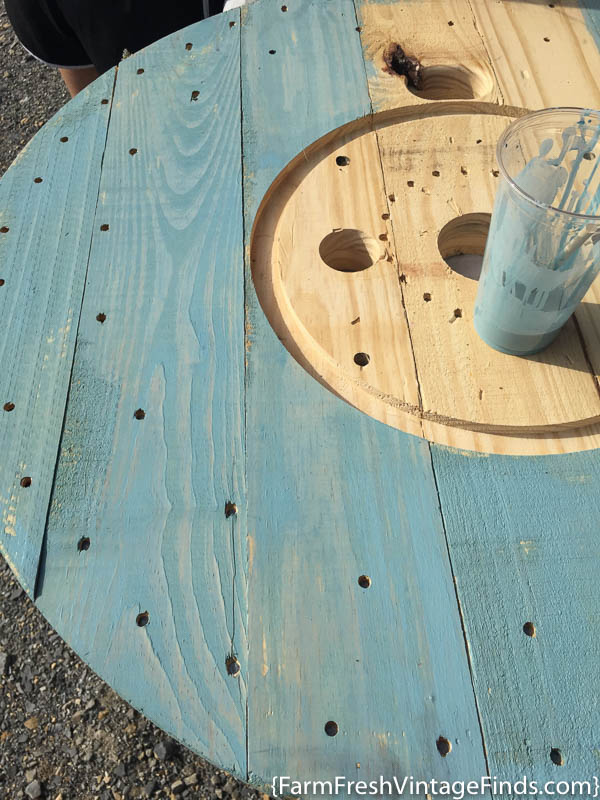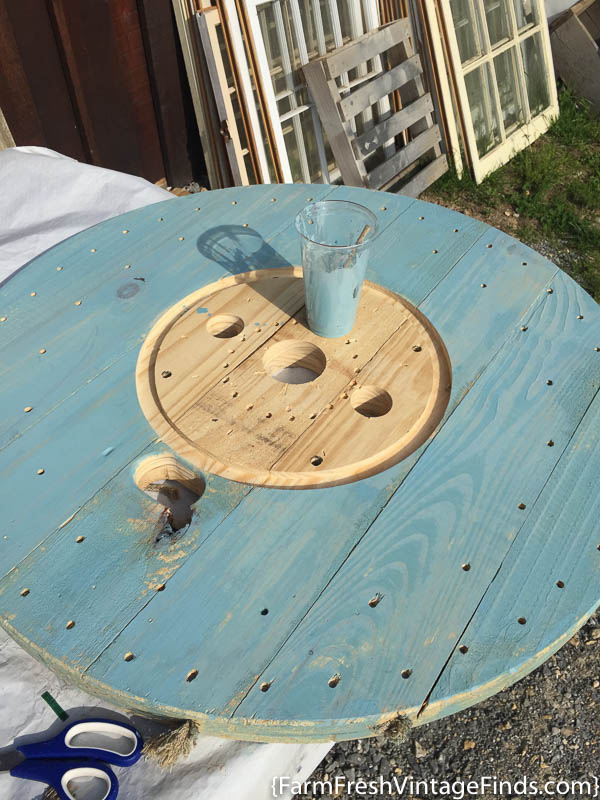 I then thinned some DIY "Black Velvet" using the same 1:1 ratio and stained the center and Roman numerals.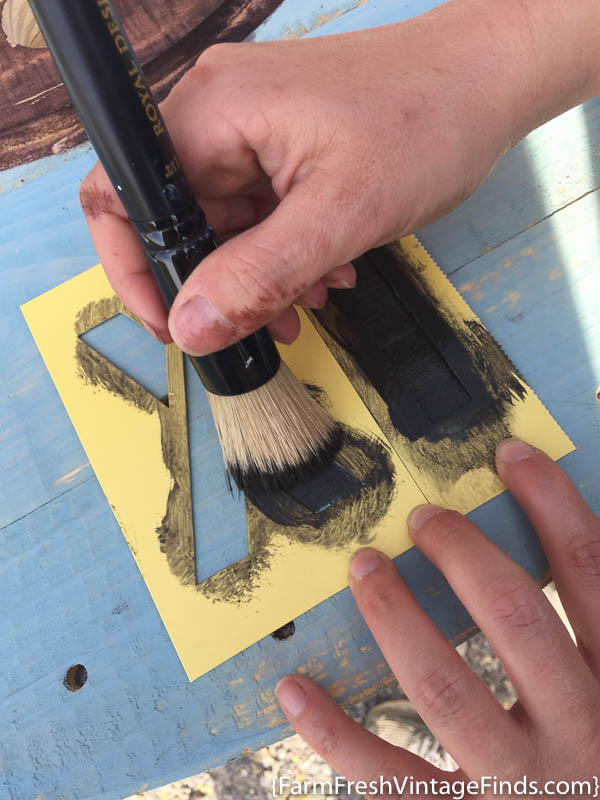 I love how it turned out!
The Hillbilly Blue color is perfect for the clock face and still lets the grain come through.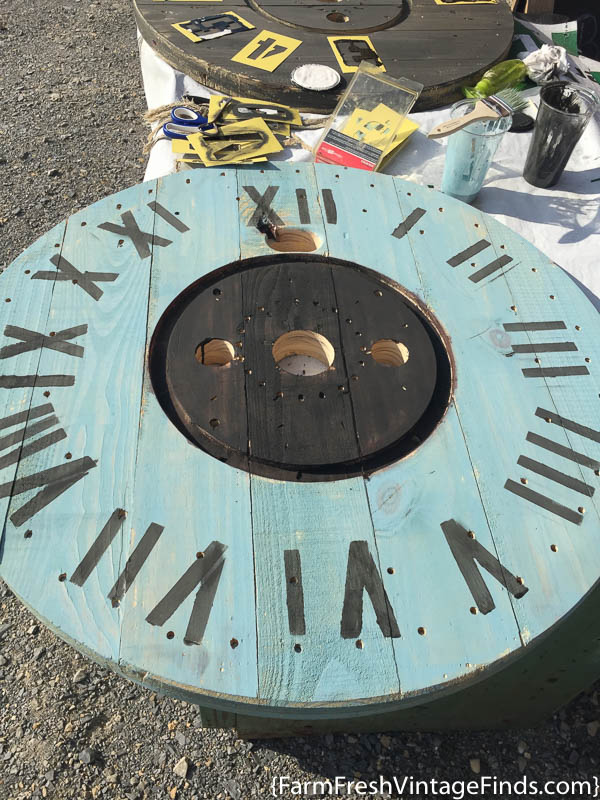 If you'd like to try DIY Chalk Type paint you can purchase directly from my site by clicking here.