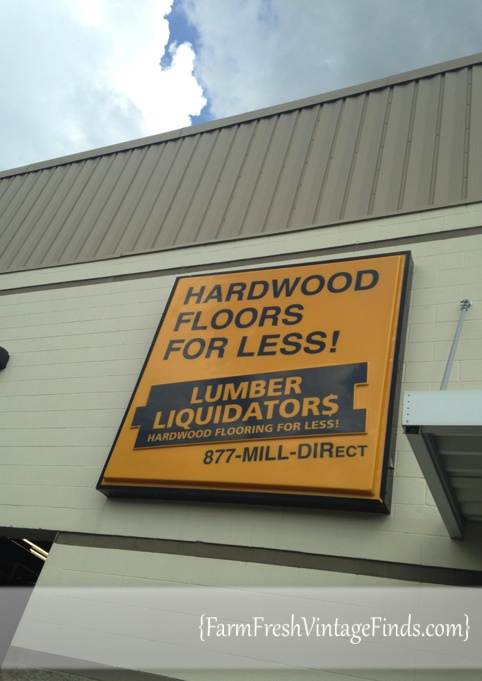 Today I am over the top excited to finally be able to share my recent plank wall project with all of you!!!!!  Like beyond crazy excited!!!!!
I have been stalking plank walls for sometime now.  I'm completely in LURVE with these shiplap plank walls in Chip and Joanna Gaines farmhouse and I've been wanting to do something similar for quite sometime.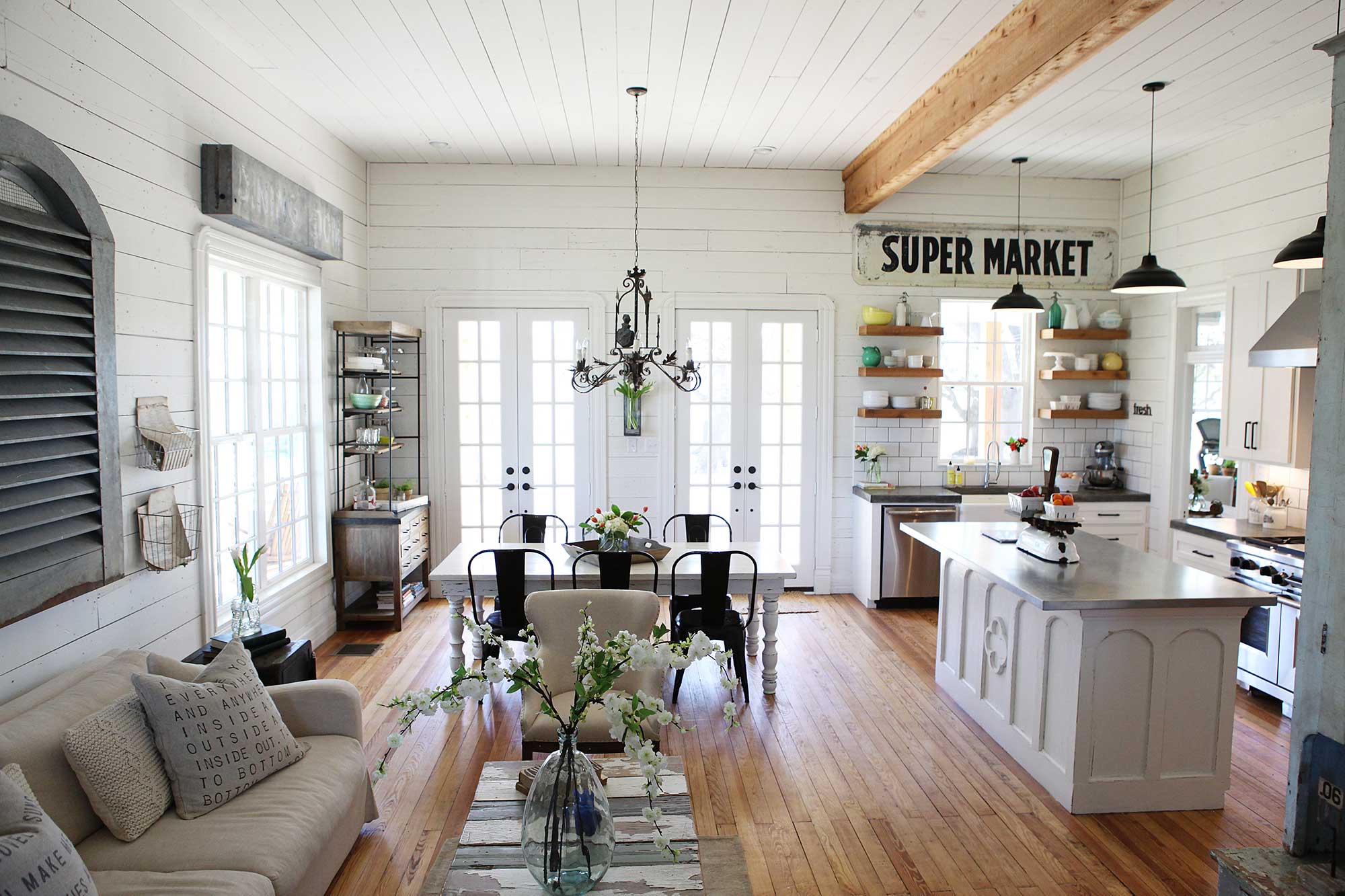 photo courtesy Magnolia Homes
So finding out we'd have the opportunity to do it in our house has been a dream come true.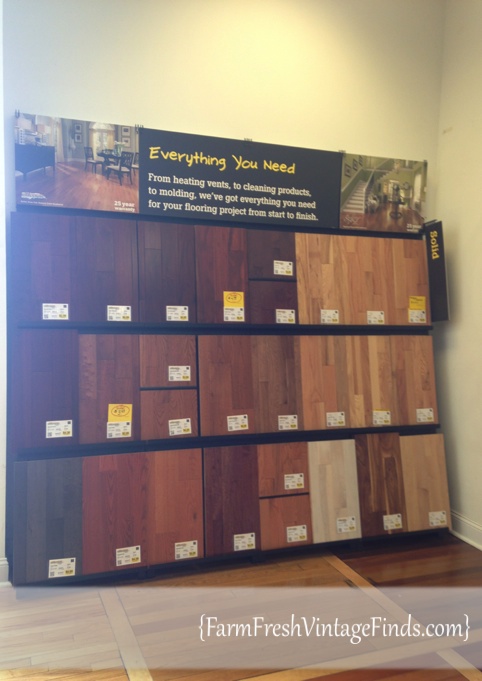 We ordered 8′ New England White Pine from Lumber Liquidators and then went to our local store to pick it up.  Our LL offers delivery but we decided we'd like to pick it up ourselves.  The store is full of beautiful flooring to choose from and the staff was great to work with.  They know all about installing flooring and if you're in the market for new floors I can't recommend them enough.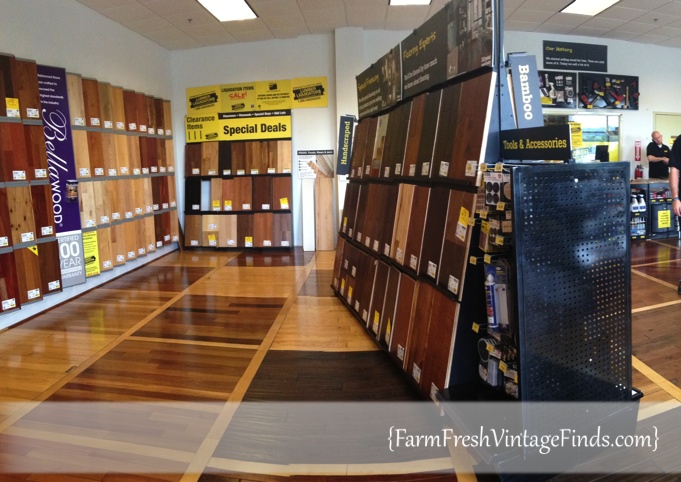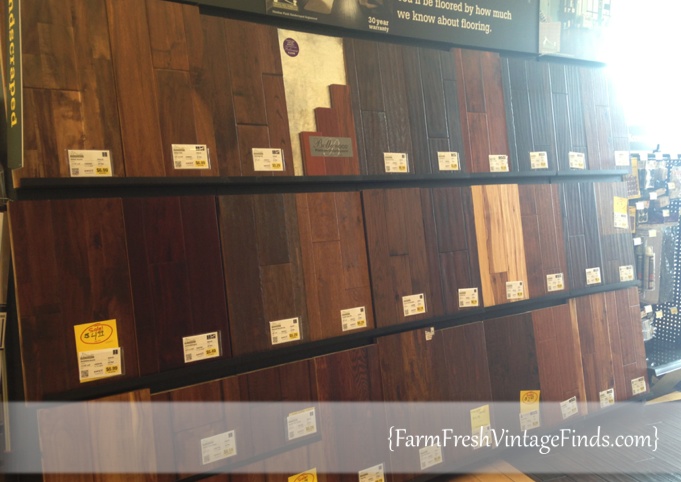 They were super helpful and when I told them what I was going to be using the lumber for the had great tips and suggestions.  They even have various tools available for purchase in the store so it's a one stop shop.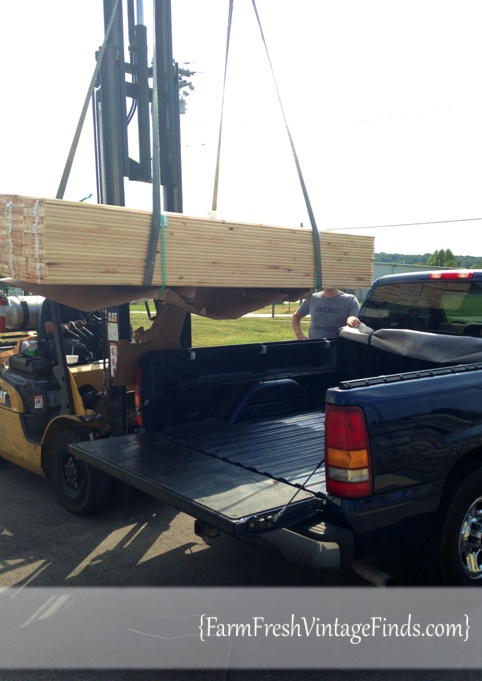 Here we are loading the lumber into the bed of our truck.  OH HAPPY DAY!!!!  
Now's this is the part where I usually tell you about how Prince Charming and I roll up our sleeves and get to work but hold on cause this time things went a little differently.  This time I got a little more anxious than usual and while Prince Charming was at a football game I decided my daughter and I would tackle this project ourselves!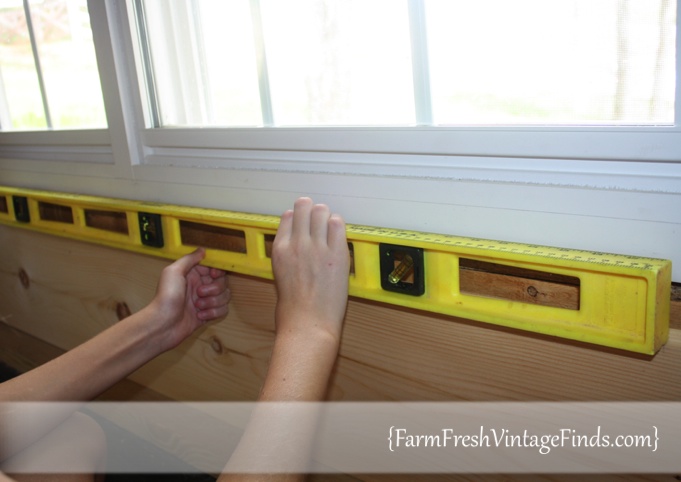 Yep you read that right this plank wall was installed by TWO Girls!  We had so much fun working together.  There's no better feeling than standing back and seeing all your hard work!  Girls rule…boys drool or go to football games, kinda the same thing, right?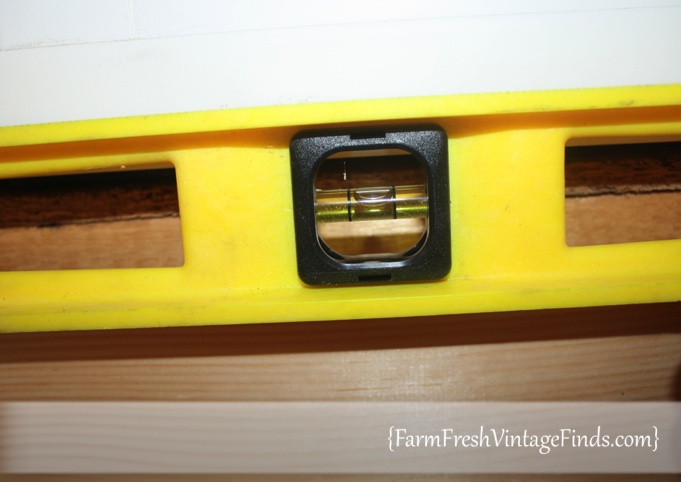 I'm not going to go into great detail about installing the planks cause there are tons of how-to's online.  What I will tell you is that you need to start with a level board and then work your way up from the floor.  Sidenote-I can apparently get a board level but not a camera!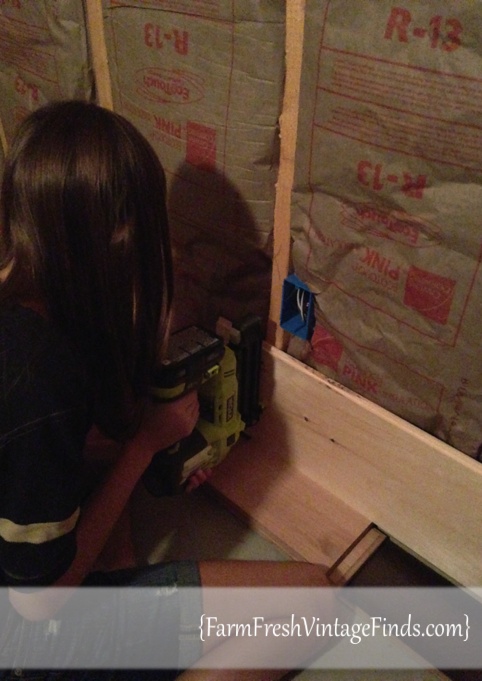 We installed the plank walls in the recently converted teen hangout/media room of our home.  It was very easy to find the studs cause there wasn't any drywall covering them.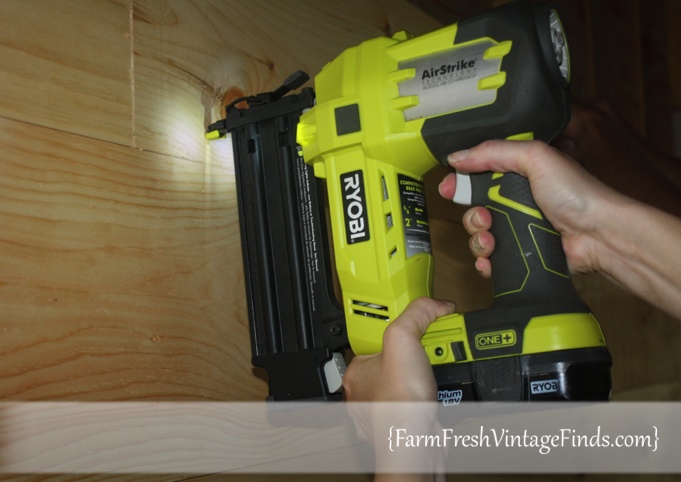 Using my Ryobi brad nailer to adhere the boards to the studs was a breeze.  These boards are tongue and groove so they just snapped together like a puzzle.  Easy peasy!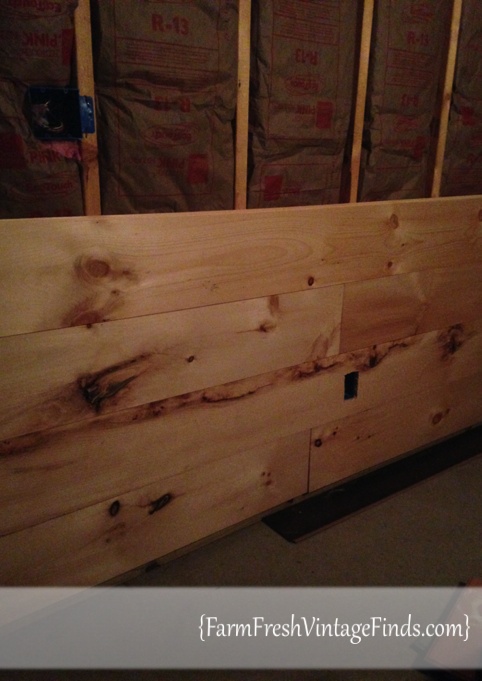 We staggered the boards to give them an uneven look…..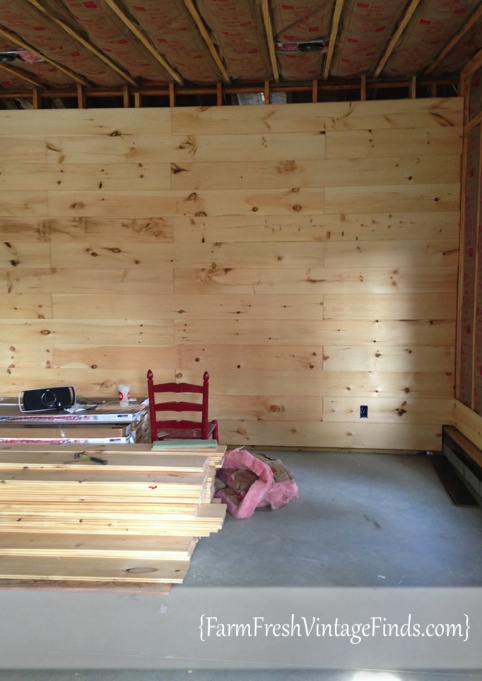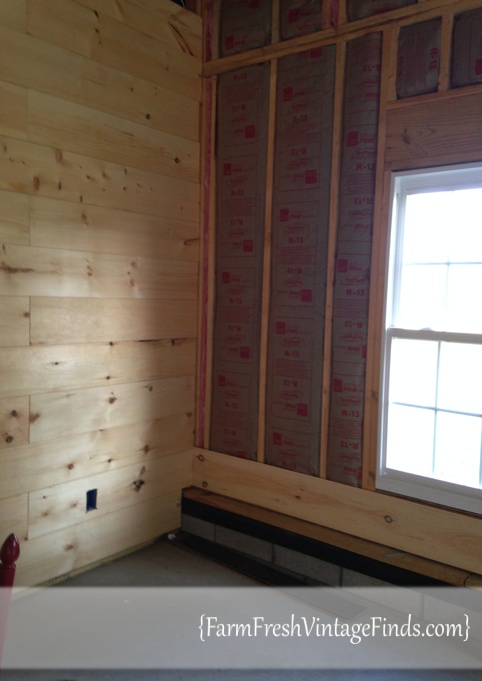 and then continued around the room.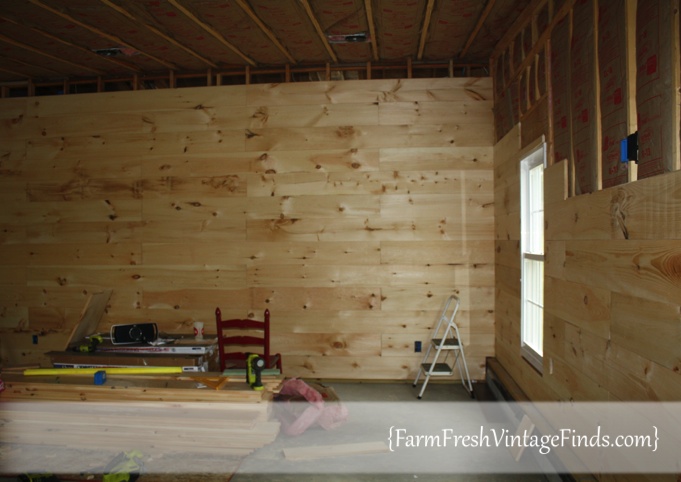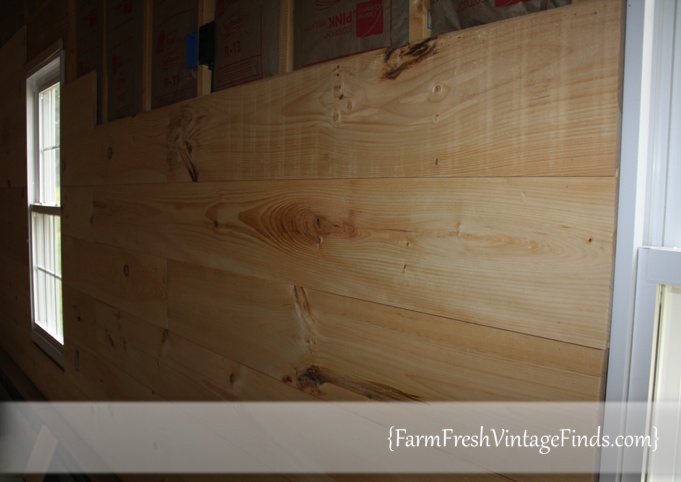 Hopefully using these boards will drown out some of the teenager noise from the rest of the house which will be an added bonus.
Either way I'm thrilled with how it looks.  And the smell of fresh lumber…….ahhhhh better than any perfume you could give me!
Sorry I can't show you finished pictures yet.  Prince Charming is now working on all the trim and we're having the ceiling drywalled and then I'm going to do a really fun paint treatment on one wall and some other cool things to the other walls.  Stay tune for the reveal in the next month or so to see how it all unfolds!
*Disclosure: Lumber Liquidators was so very generous to give us the lumber to do this project in exchange for my blogging about them and our experience.  They did not make me pick a certain product nor did they tell me what to say.  We are over the top thrilled with the entire experience and we'll use Lumber Liquidators for our next project-no doubt about it. 
You guys know if I wasn't happy I would say so and I certianly would not post about or recommend to you
anything I didn't love.  Ok, that's all.  Thanks again Lumber Liquidators!!!!*
linking up with Savvy Southern Style