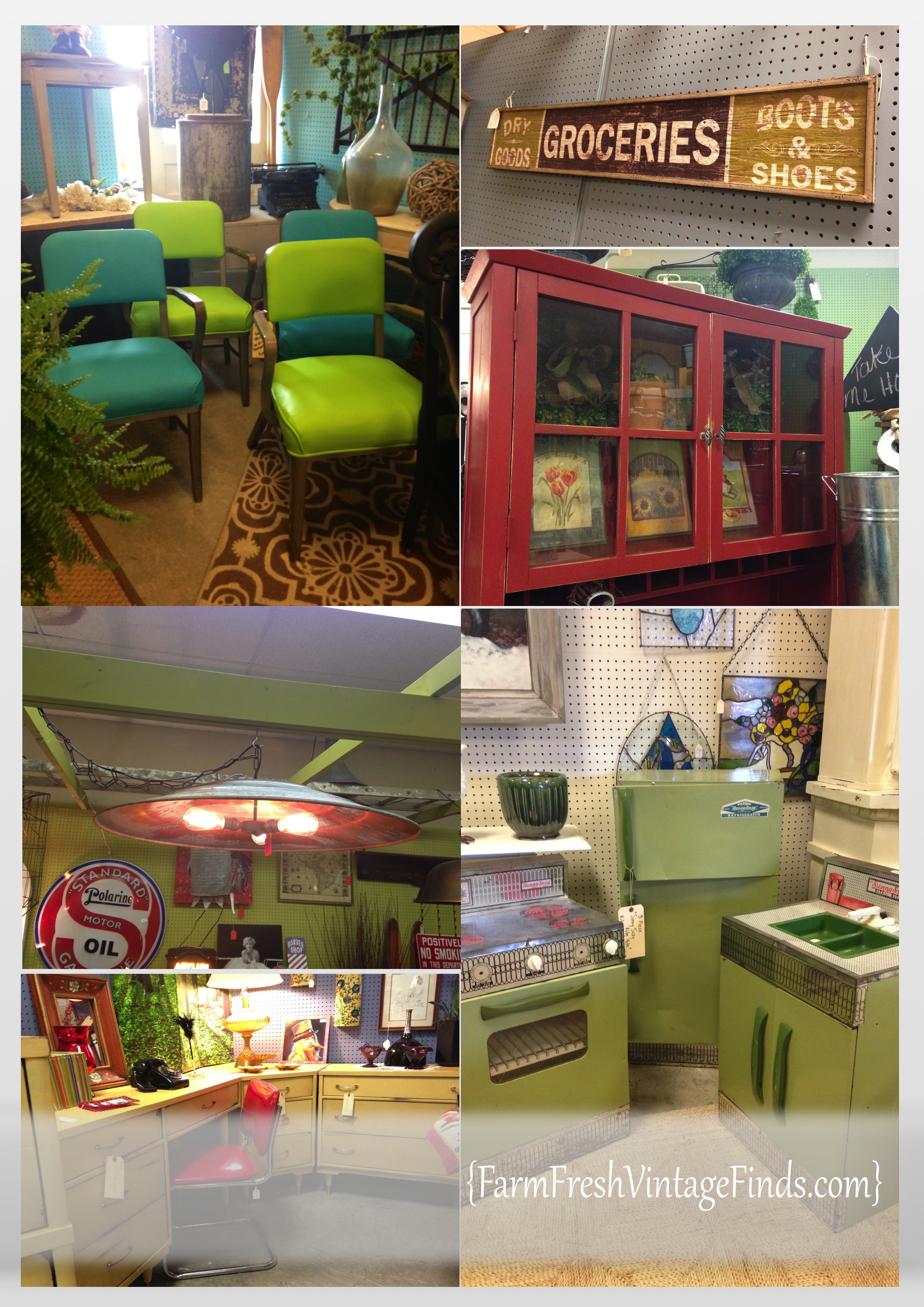 Hi friends!  I hope your weekend was fabulous!  Mine was just great!   The weather was so much cooler and I got to spend some time outside finishing some projects I've been wanting to work on over the last few hot weeks.
Today I wanted to share a junkin trip I went on with my friend Kathy from over at Petticoat Junktion.  These photos are from some stores Kathy and I visited in Chattanooga on our way back from Atlanta after we spent the weekend at Haven.  We didn't have much time so it was a bit of a whirlwind but oh so fun!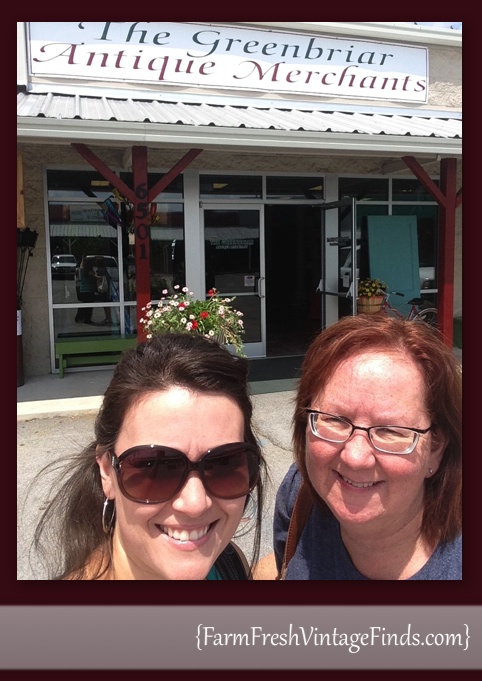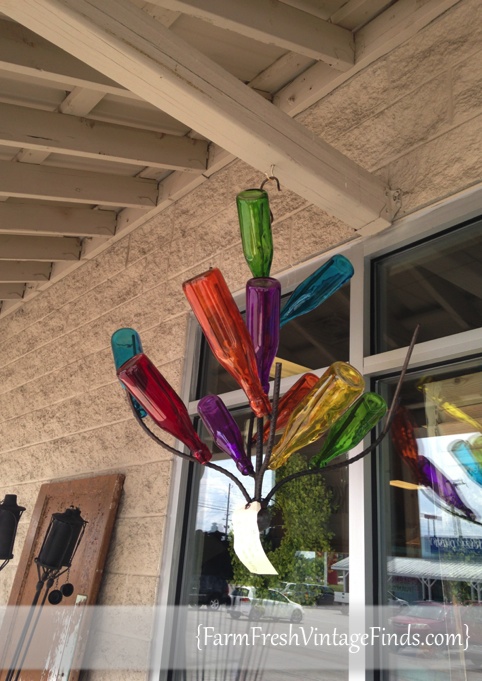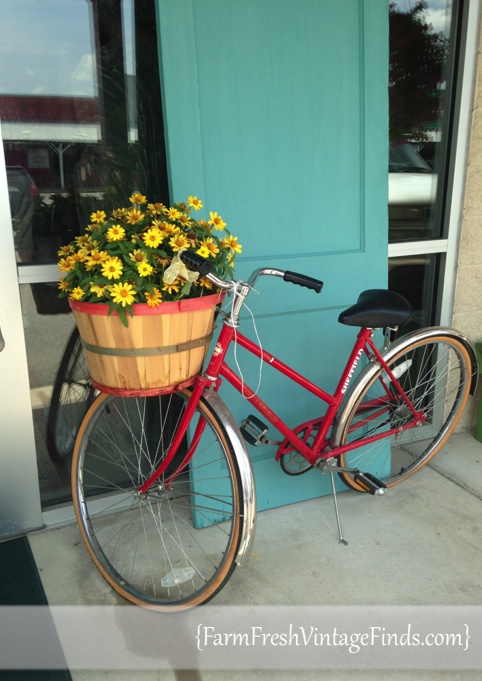 This bottle tree and bike welcome you as you head into The Greenbriar Antique Merchants.  Aren't they so fun and colorful!
Inside you'll find all kinds of great things…..
This French Provincial hutch blew my mind!  I've never seen one this big.  It.  Was.  Breathtaking!  And so much bigger than this photo portrays.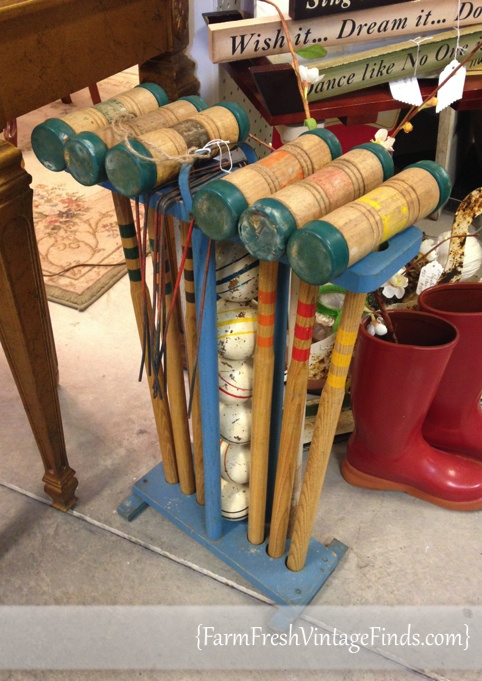 This croquet set reminded my of going to my grandparents house when I was a little girl.  I'm kinda regretting that I didn't buy it.  Maybe I'll come across another one soon.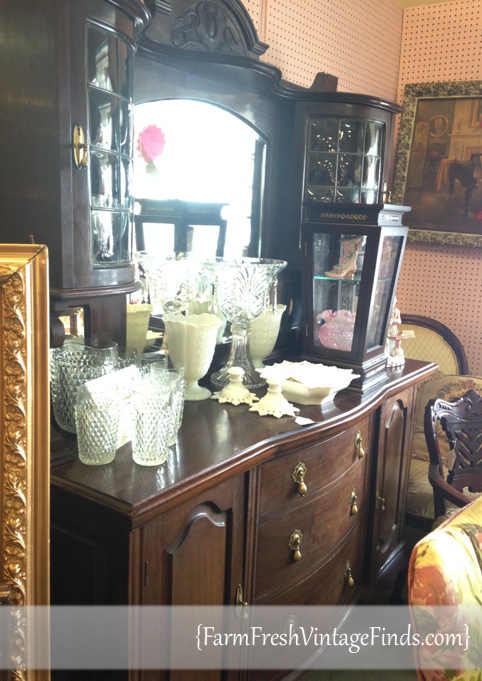 Here's another hutch that caught my eye.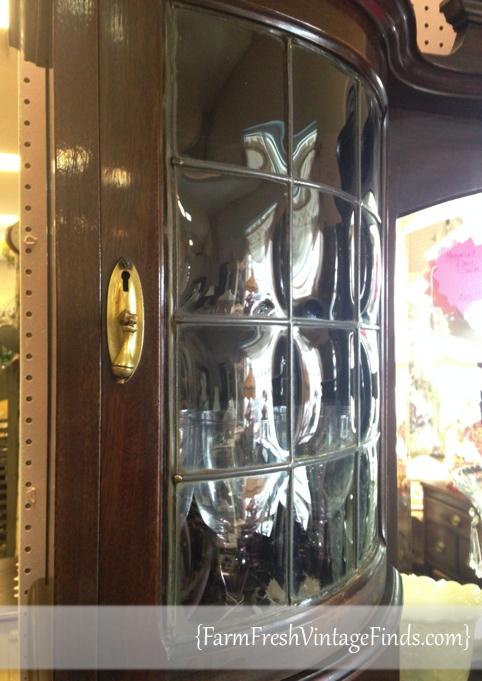 The bubbled glass on it was magnificent.  It's not necessarily my style but I completely appreciated the craftsmanship of it.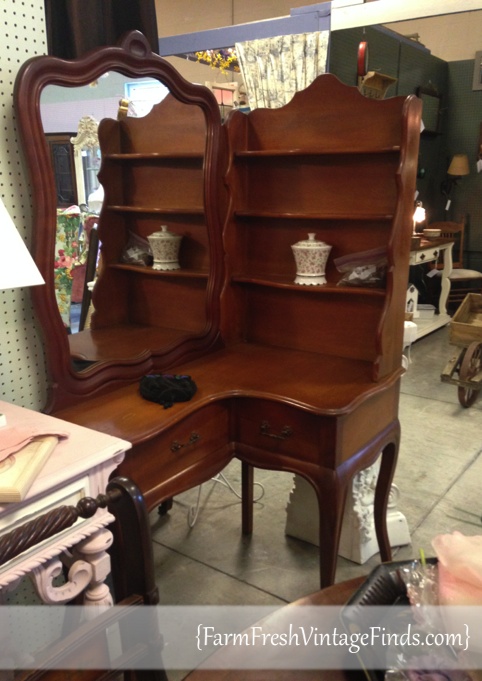 And this corner desk/vanity….have you ever seen such?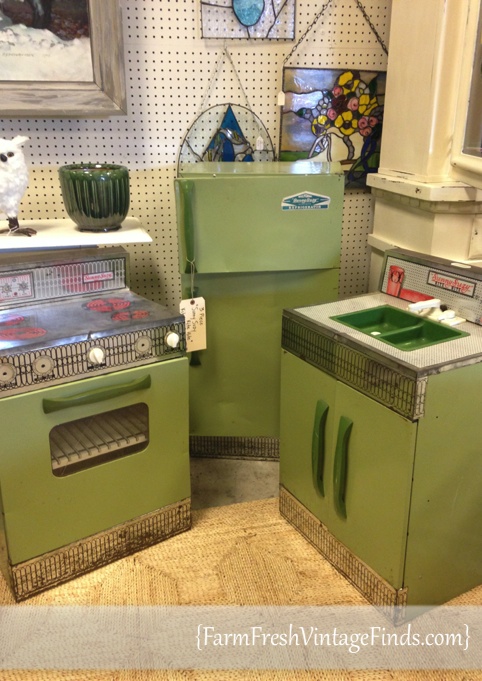 This little vintage kitchen in the most wonderful green (the same green of my parents kitchen appliances growing up).  Don't you just LURVE it!
Wouldn't these colorful chairs be great in a kitchen breakfast nook?!  So fun and cheery.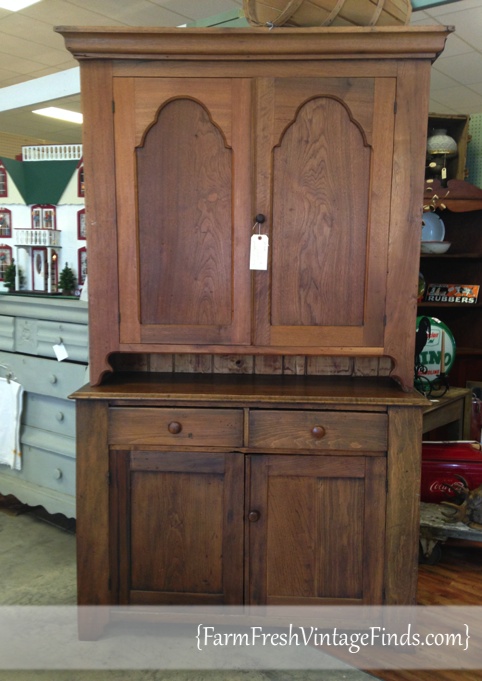 This cabinet was spectacular!!!!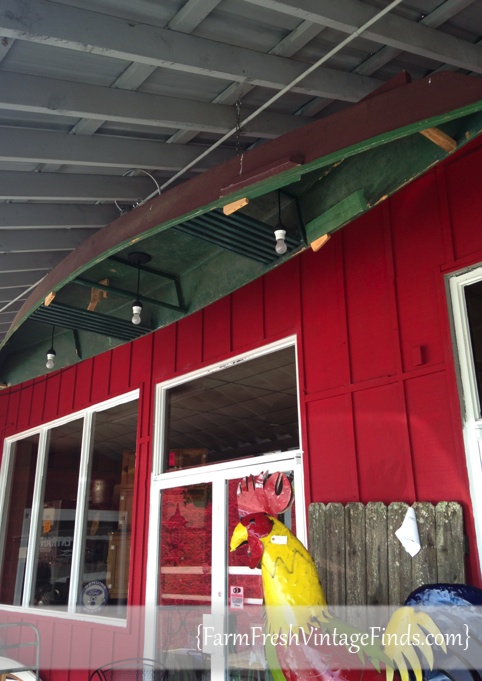 Across the parking lot is another fantastic store.  This GIANT rooster and canoe welcome you in.
In fact Kathy loved Mr. Rooster so much…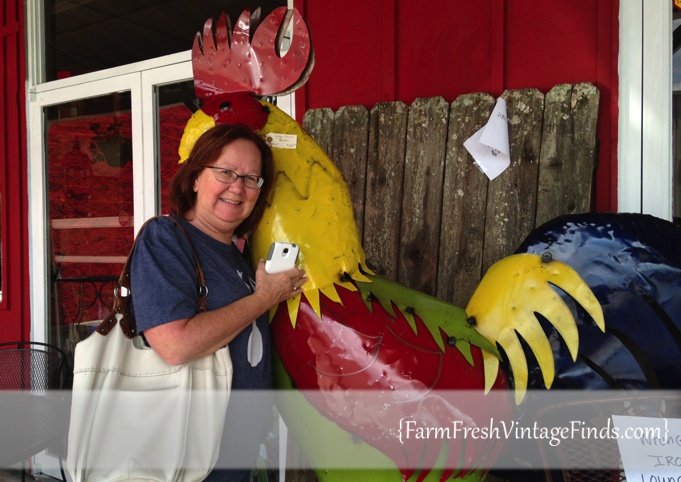 she had to give him a big hug!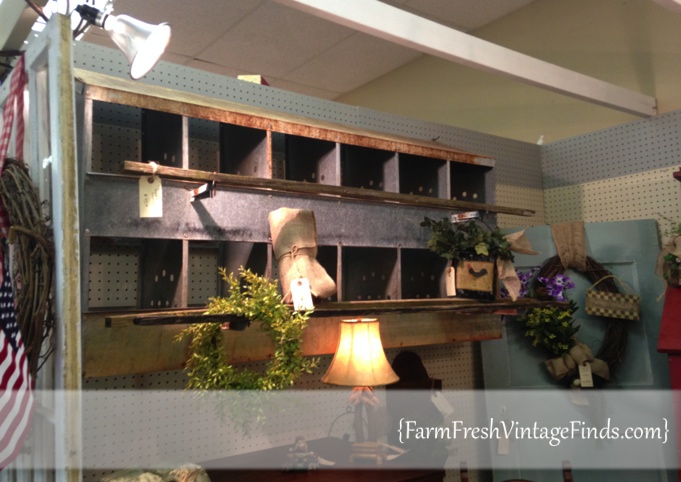 This store was just my style.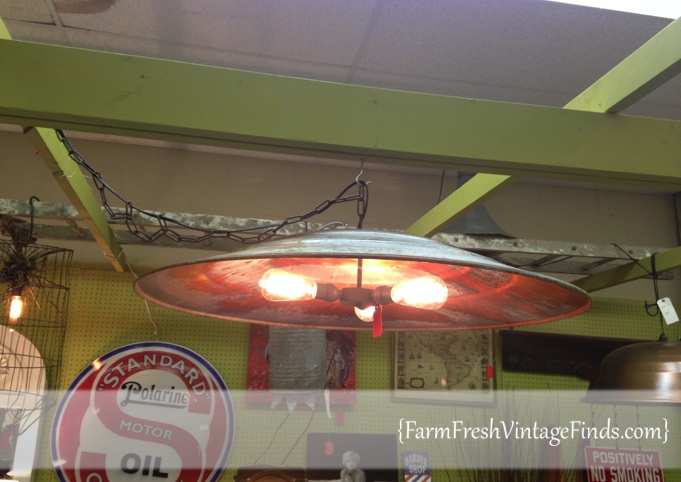 It had lots of repurposed treasures.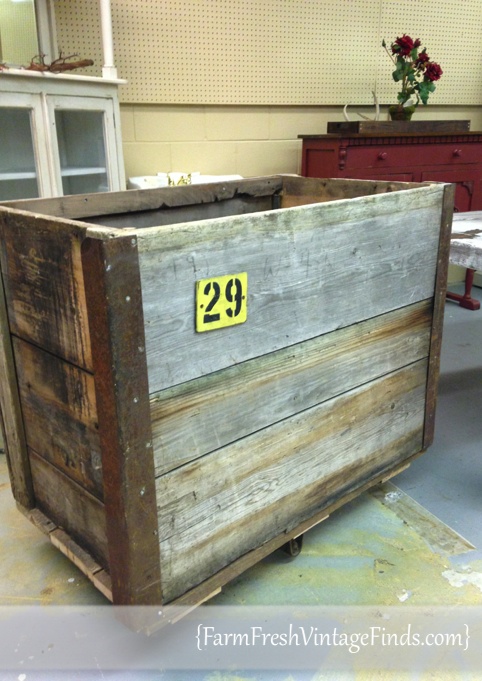 This cart wanted to come home with me and be repurposed into a kitchen island but it wouldn't fit into my car.  Very sad face.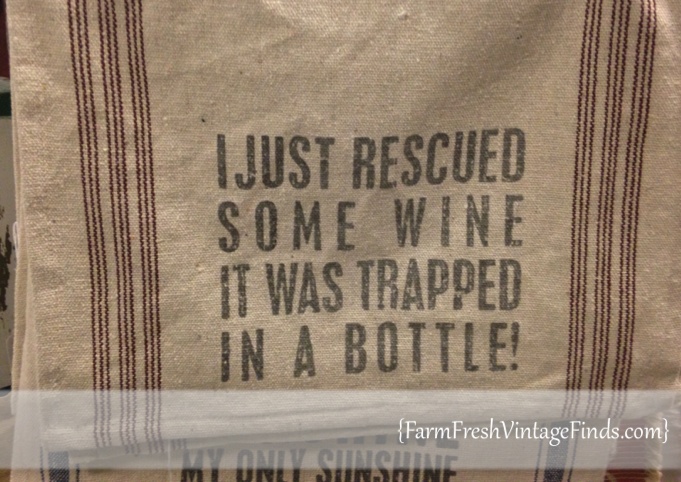 I also spotted this fun tea towel.  I'm totally putting this on a sign for my studio.  Too funny!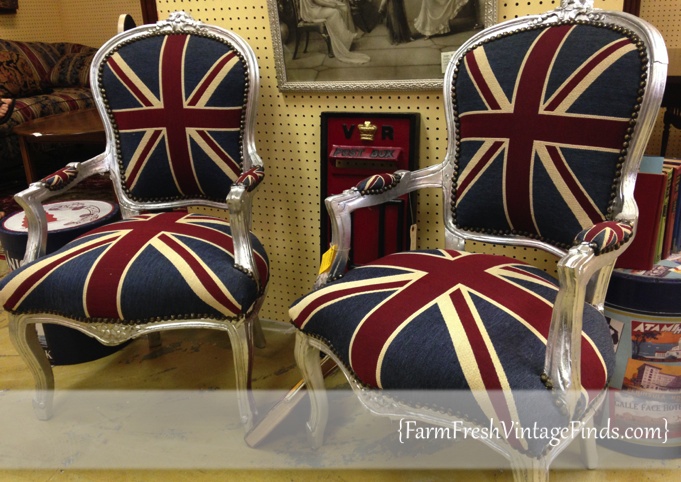 I also fell in LURVE with these fun chairs.  Someone took lots of time getting them just right and did a fabulous job at it!
We had such a great time checking everything out.  There were so many great things in all of the stores.  If you're ever in Chattanooga TN you should stop by and check these store out!
 I'm curious….do you like to go junkin with friends?
What's your favorite spot?
Feel free to comment below and let me know.  See ya soon friends!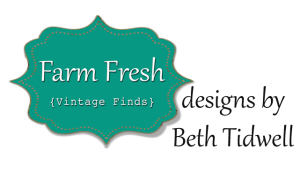 None found.