The following post is about my first experience with Miss Mustard Seed milk paint.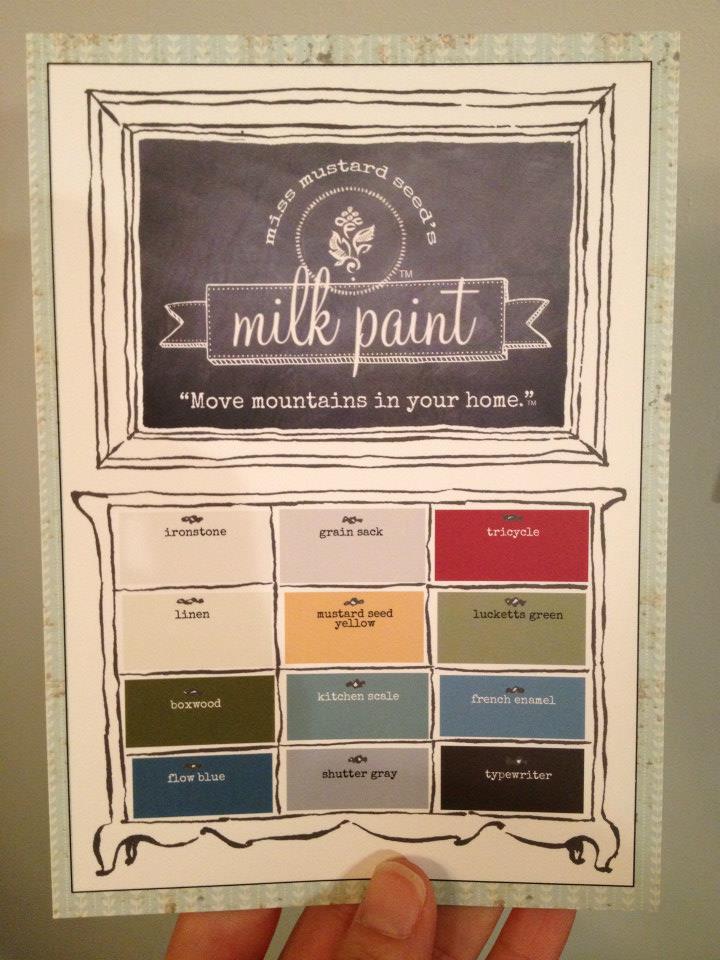 This is Lucketts Green.  I love it!  I love it!!  I love it!!!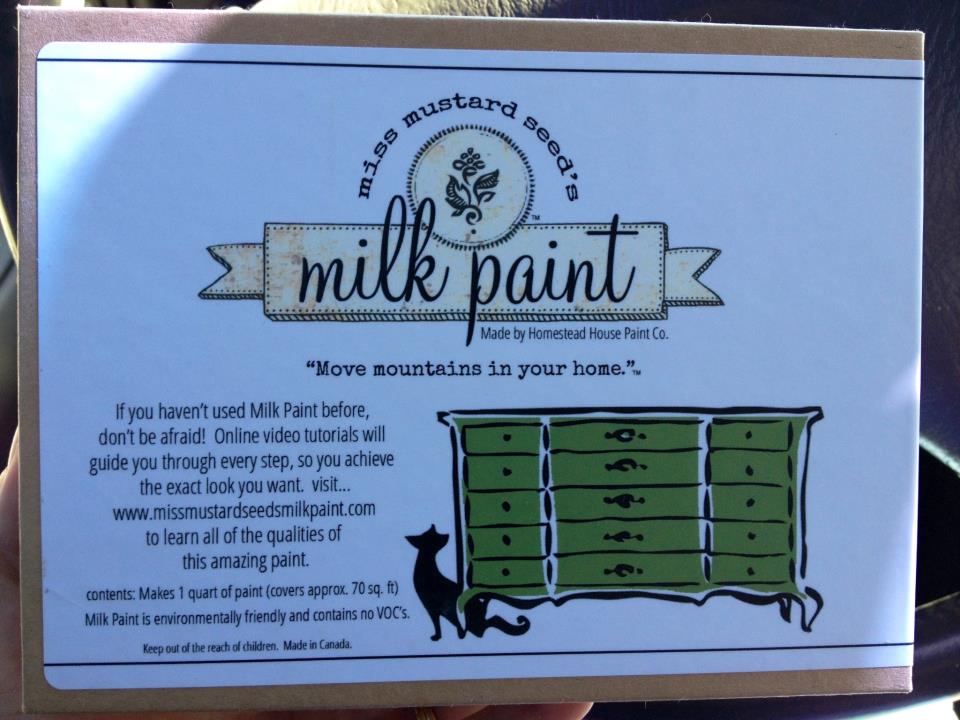 I choose this small door for my first project. It has a shiny smooth surface but I wanted to see what kind of result I would get by just applying paint directly to it. Miss Mustard Seed also sells a bonding agent and I may try it in the future. Not sure yet.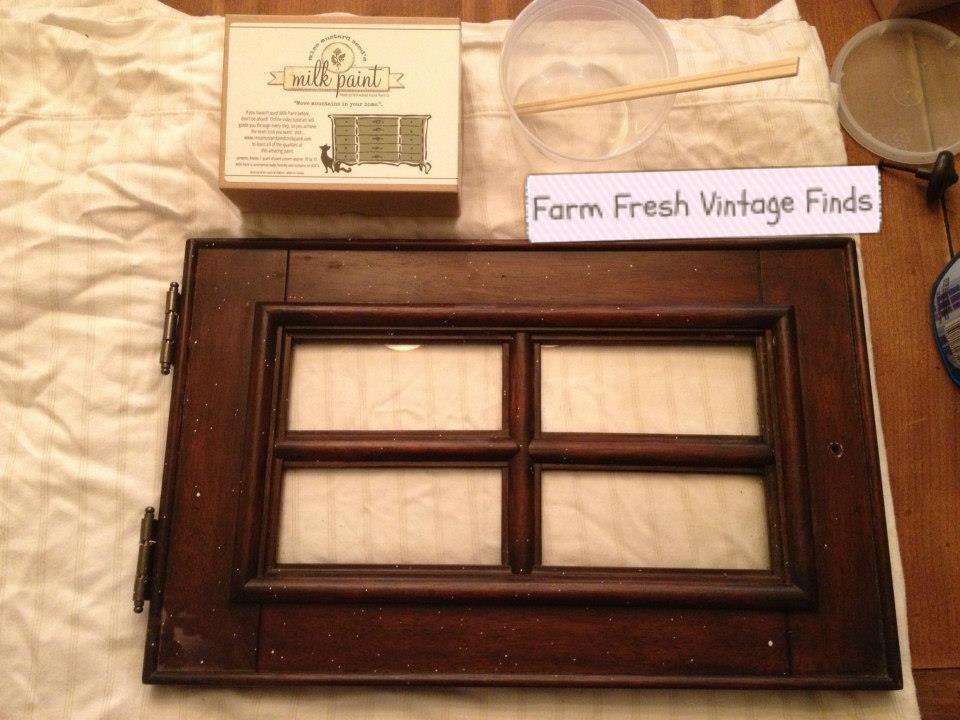 I have to admit I'm super happy with the packaging of this paint. It's like opening a present. Very well done.  (Update this packaging has now changed.)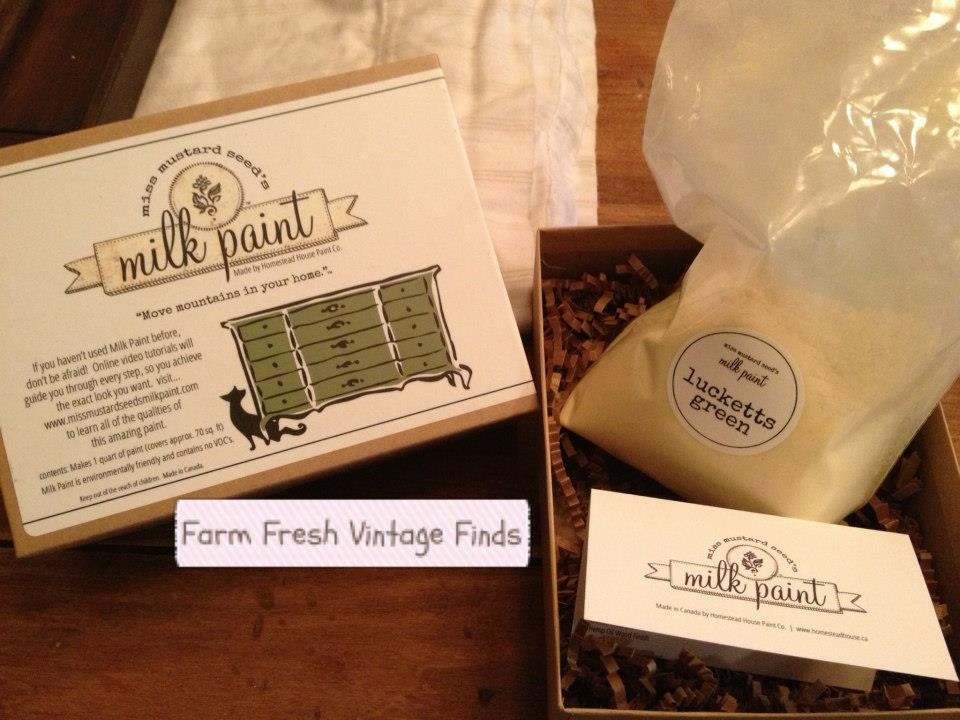 As you can see the paint comes in powder form and looks nothing like the color you will end up with. The insert says to mix one part powder with one and a half parts warm water. I always fly by the seat of my pants so I just put in some powder and some water and went with it. I paint like I cook. Let's live dangerously folks.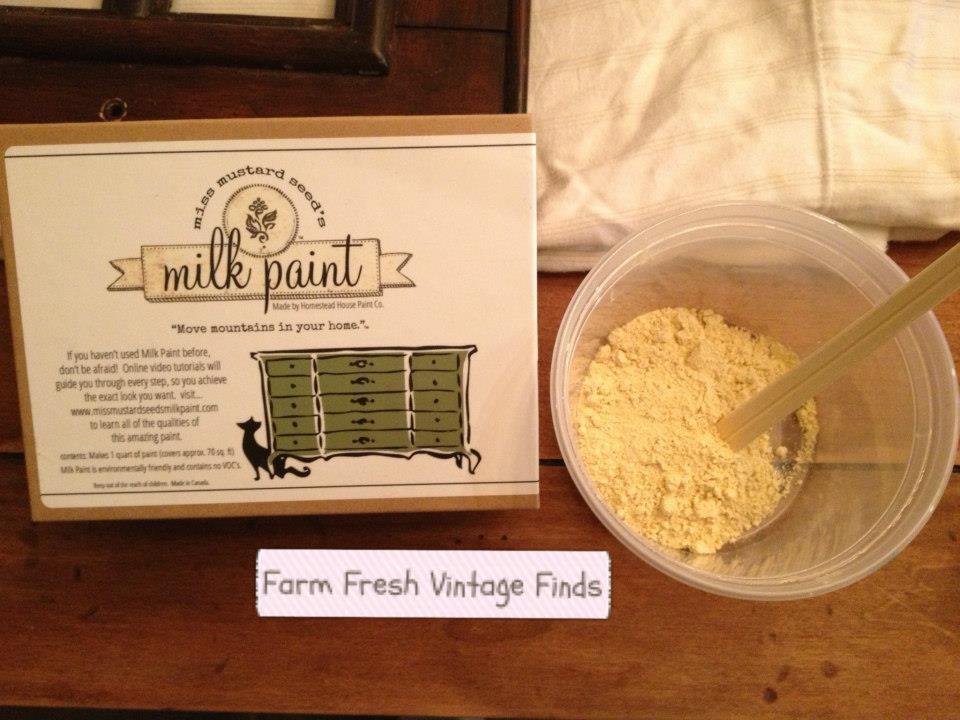 As you add the water the mixture starts to clump. You must stir, stir and stir some more. Miss Mustard Seed suggests using a blender (only for paint) but for some unknown reason I see that morphing into a soaked shirt and new hair color for me so I'm going to stick with stirring. Yes, that is a set of chopsticks you see. They came with today's sushi. (I use a fork.) Use what you have folks!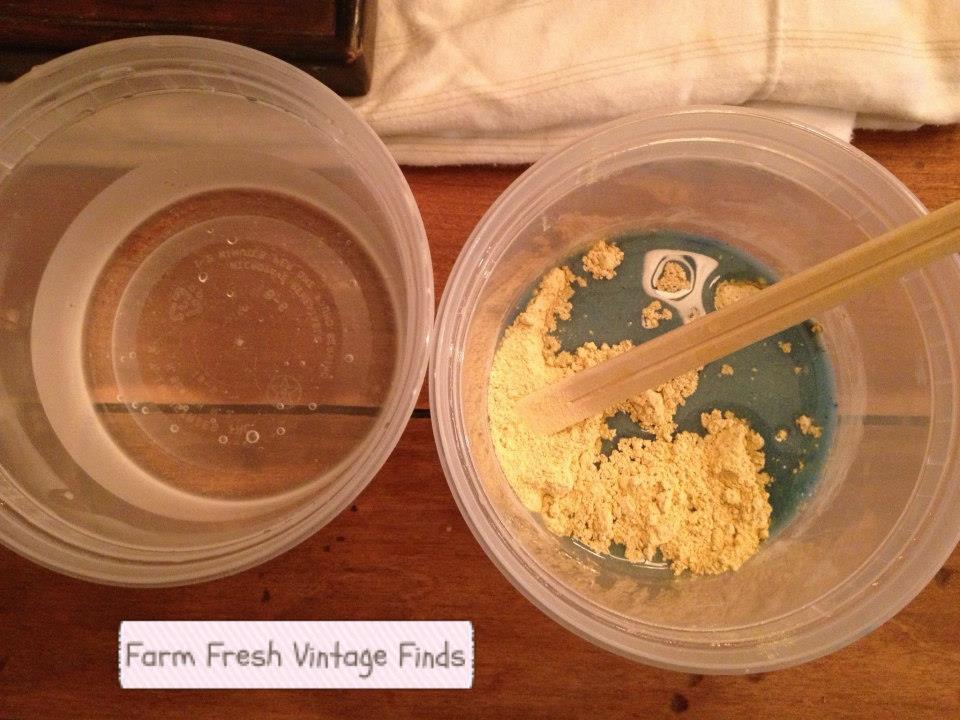 Did I mention you have to stir this? Well then keep stirring. Make sure you get out as many lumps as you can.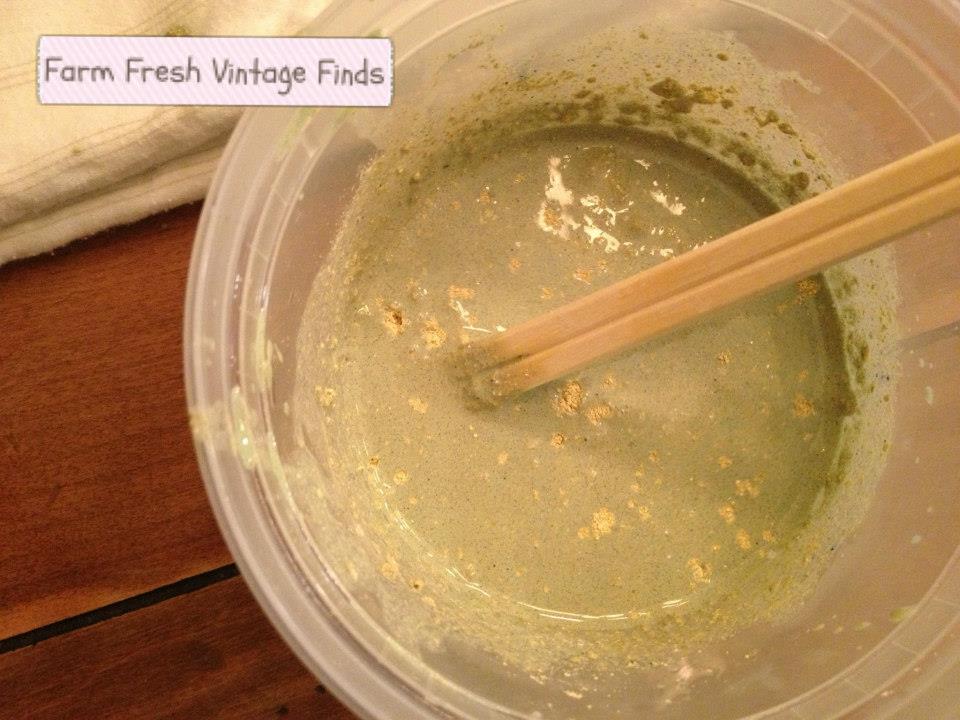 Ok so I broke down and used a plastic fork as a whisk. I know. You're jealous. Just stop hating and keep stirring.
This paint will be thin. Like water thin. It does not thicken. That's the beauty of it.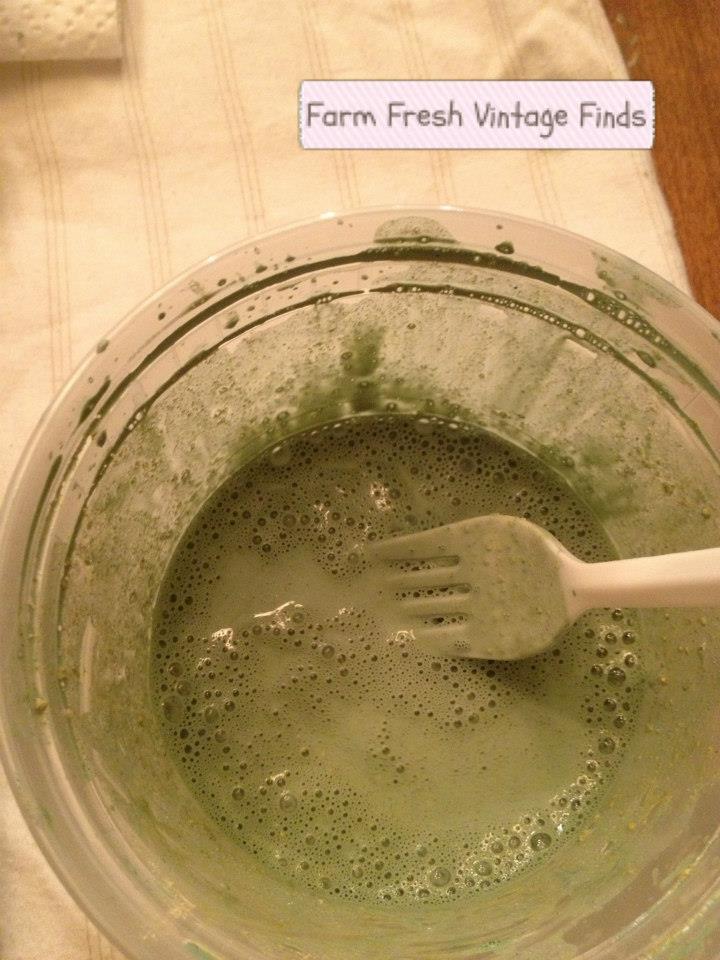 First coat goes on smooth. I did notice that you have to be REALLY careful not to put much on your brush. This could get really messy, really fast if you do.
Here's the whole thing with a good coat applied. As I was working it did seem to soak in a little and that allowed me to really get a good coat on.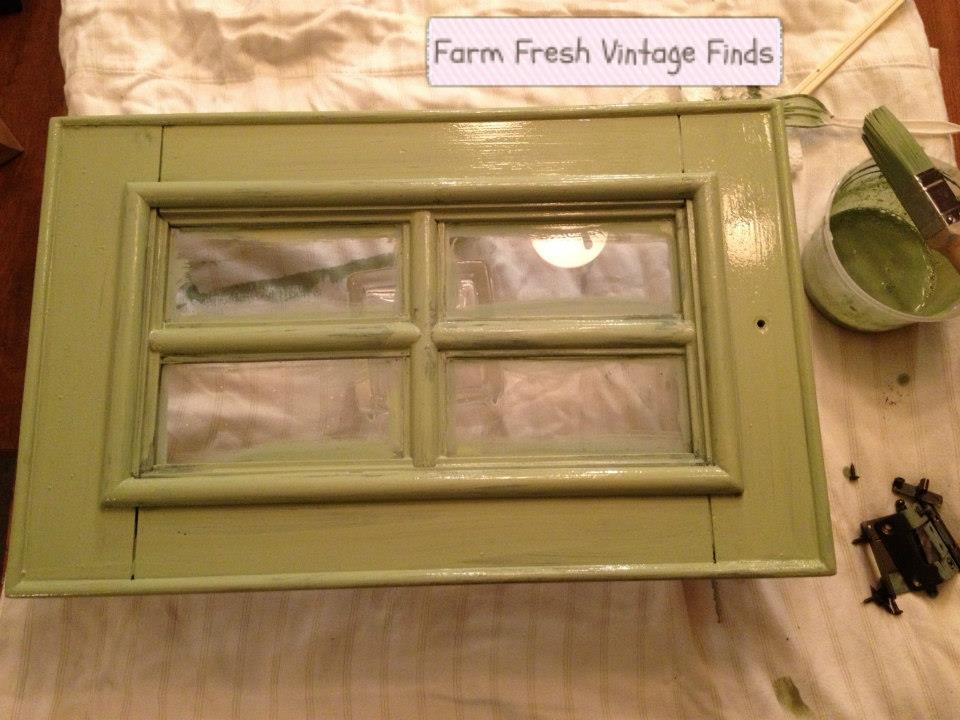 Here's the finished piece using Miss Mustard Seed's Lucketts Green. For my final thoughts on milk paint….I think for someone who isn't used to using such a watery consistency it could be challenging to adjust to. It made a mess and there were paint flakes pretty much everywhere when it dried and flaked off. However it was very easy to apply and the final product is fabulous. If you want a vintage look this is certainly the way to achieve it. In the future I will sand a piece or use the bonding agent if I don't want flaking. But I have to admit I really like it on this piece and I'm glad that my trial turned out as good as it did. What do you guys think?