What color is your front door?  Does it need a little "pick-me-up?"  You may remember a few months ago I shared with you guys how we replaced our front door.  If not, you can read about it here.  It was an epic Craigslist find that I worked on for a solid week refinishing.  So when Modern Masters contacted me concerning a paint review for their new Never-Fading Front Door paint I wasn't about to paint over the top of it.
But, I decided it was worth a shot to ask them if I could review their Front Door paint on my other doors and they graciously responded with a YES!  Yippee!!!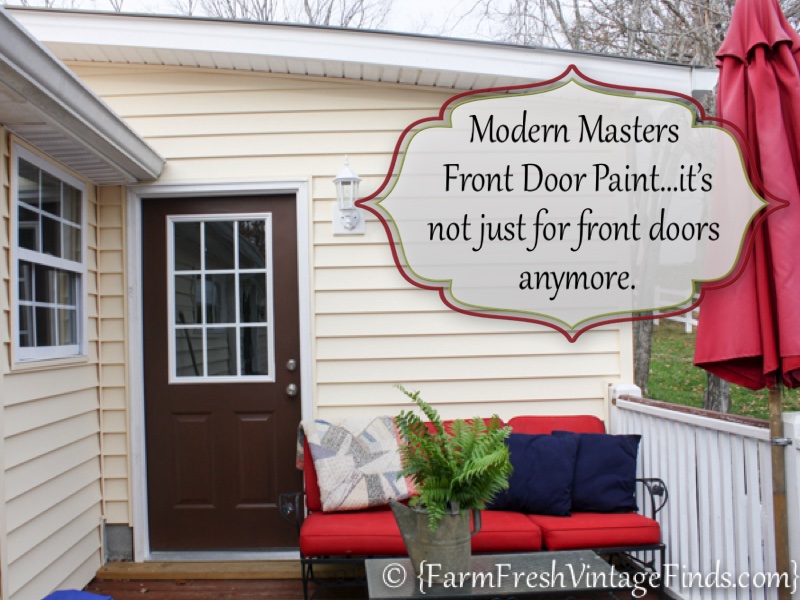 We had replaced a few doors that needed a fresh coat of paint and I need help figuring out the perfect color.  If you want help finding the perfect color, Modern Masters has a free app for both iPhone and Android – you can instantly see how Front Door Paint can transform your door.  Isn't that cool!
I chose to go with the color "Ground" because it closely resembled the stain I used on the front door and blended in well with all our decks and porches.  It will also look great with the gray color scheme I'm heading towards as I plan to paint our siding in the next year.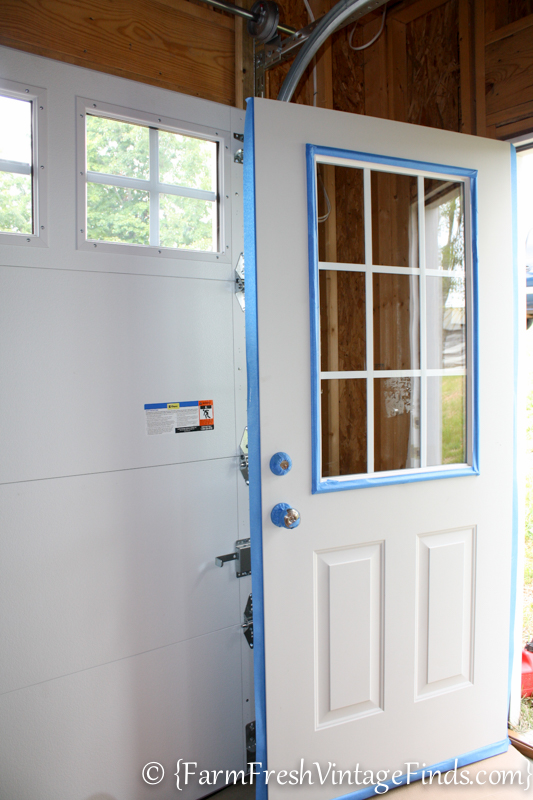 As I mentioned earlier we had replaced a few of our doors earlier this summer so they needed to be primed with a latex primer before I painted them.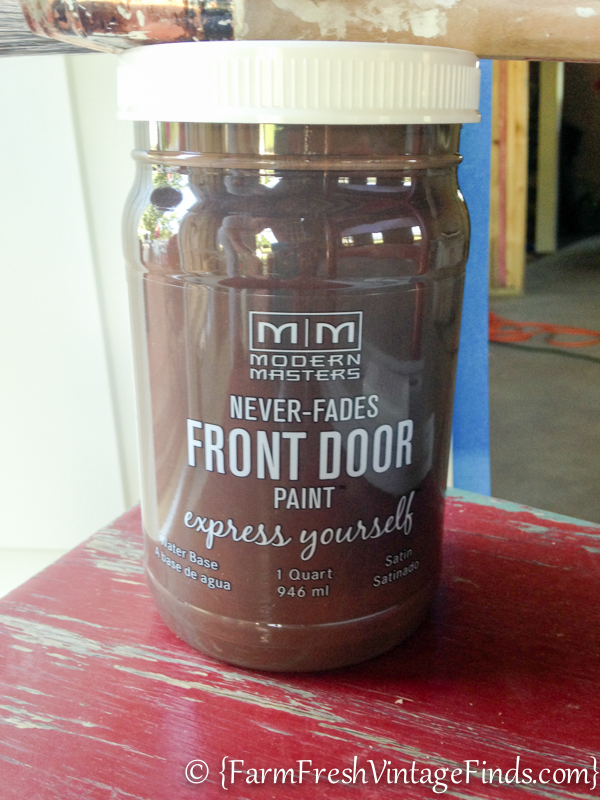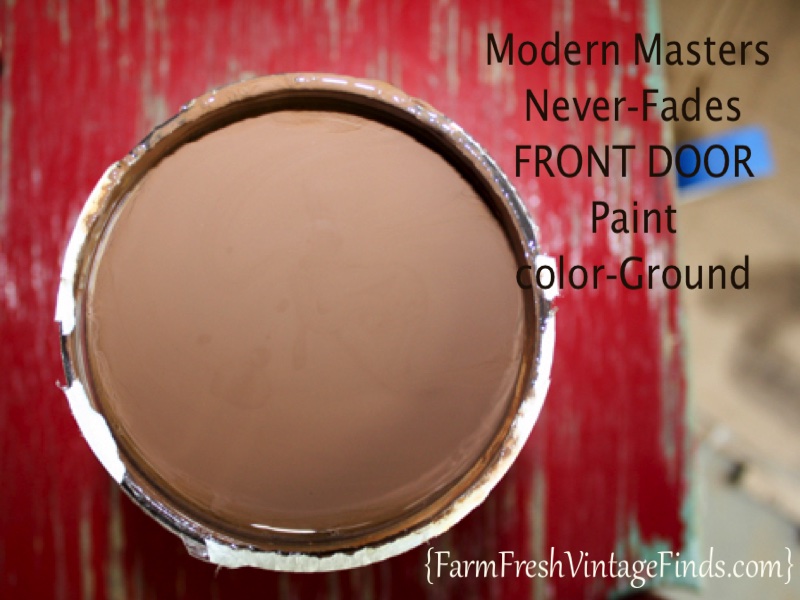 Isn't this a GREAT color.  Kinda makes me think of rich milk chocolate…..
After priming I applied two coats of the Front Door paint.  The paint went on smooth and had great coverage.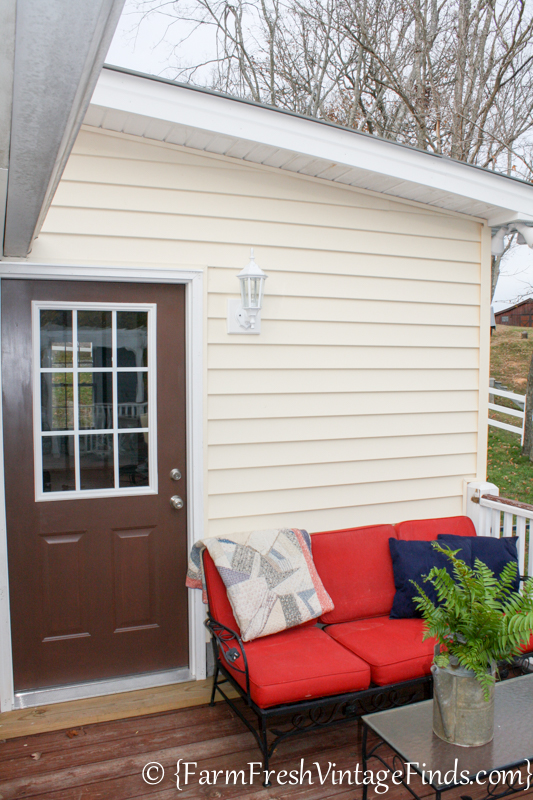 And even though I plan to repaint all our yellow siding gray it looks pretty next to the current yellow.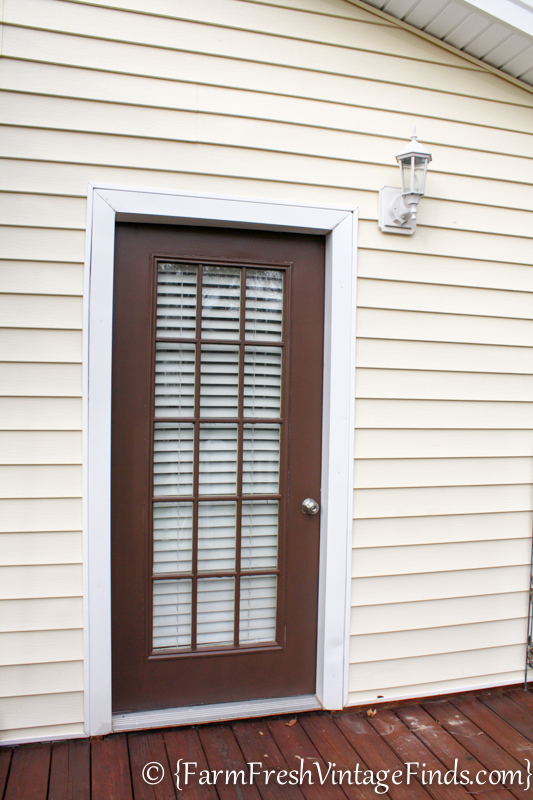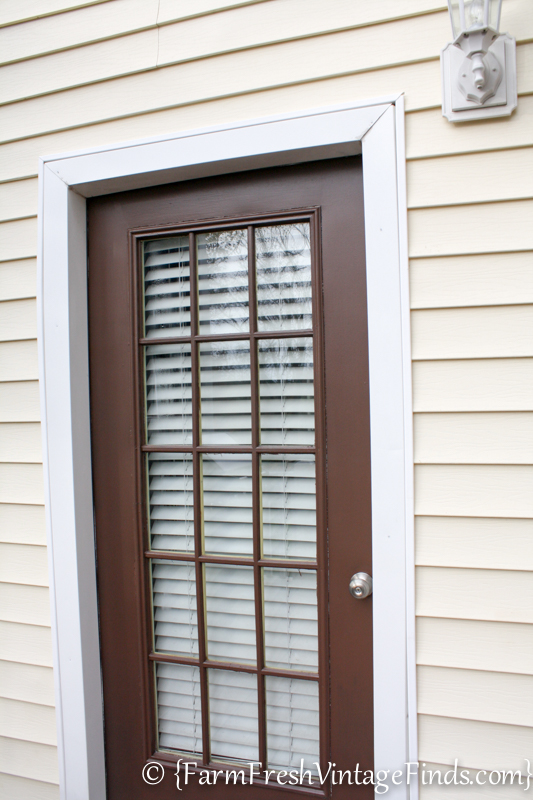 This is one of our existing doors that's on the south side of our house.  I've had trouble in the past with previous paints fading and flaking off so I'm anxious to see how this paint holds up.  I'll be sure and give an update in a few months and let you guys know.  So far it's looking great and holding up really well!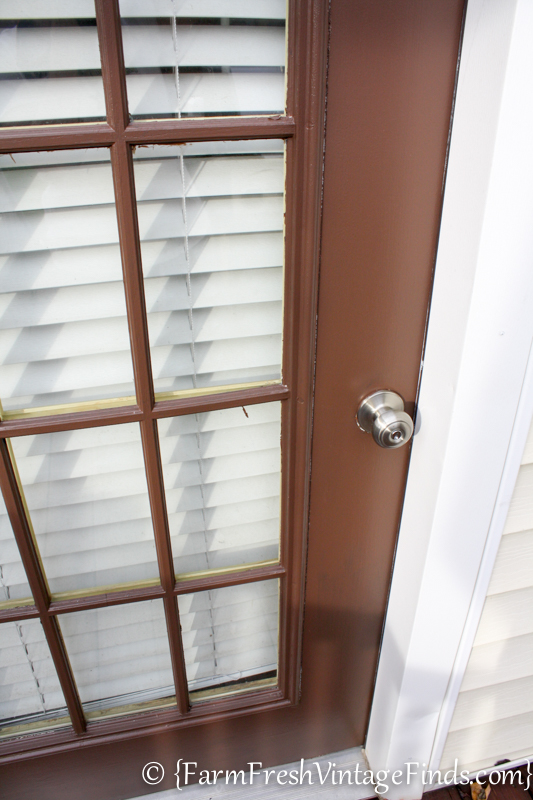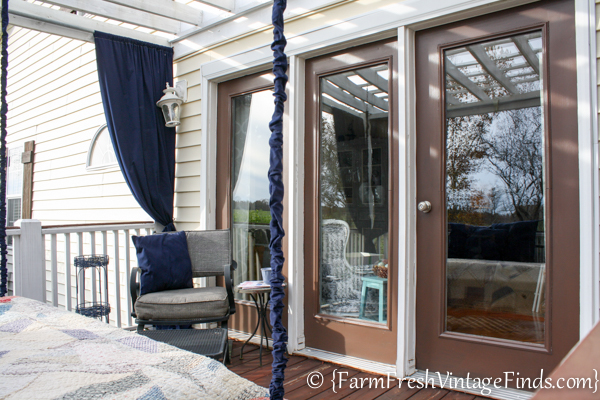 I also painted this set of doors on the south side of the house.  It gets HOT over here and these doors take a beating from the bright sun.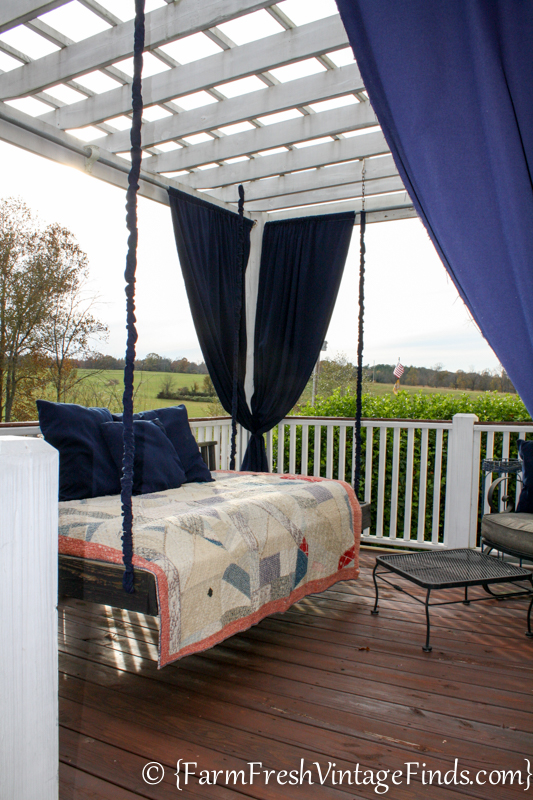 I spend a lot of time on this porch so having these doors all nice and freshly painted is important to me.
 Overall I couldn't be happier with the Modern Masters paint.  It has a nice thick consistency and went on really smooth.  It covered in two coats, dried quickly (which made applying a second coat a breeze) and has a beautiful satin finish and NEVER fades.  Modern Masters paint is available in 24 Colors are based on the Emotional Color Wheel – there is a shade that is an expression of you.  Front Door Paint is sold in selected Lowe's and Ace Hardware shops as well as Amazon and the Modern Masters Online Shop.
  I hope you'll find this review helpful and that if you are in need of front door painting that you'll give Modern Masters Front Door Paint a try!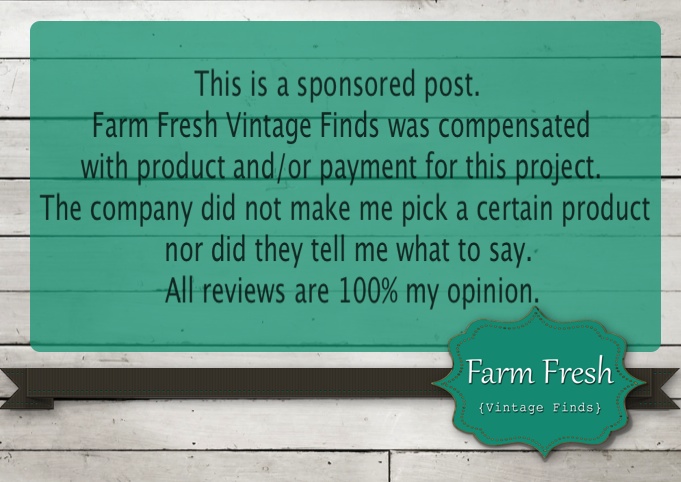 None found.