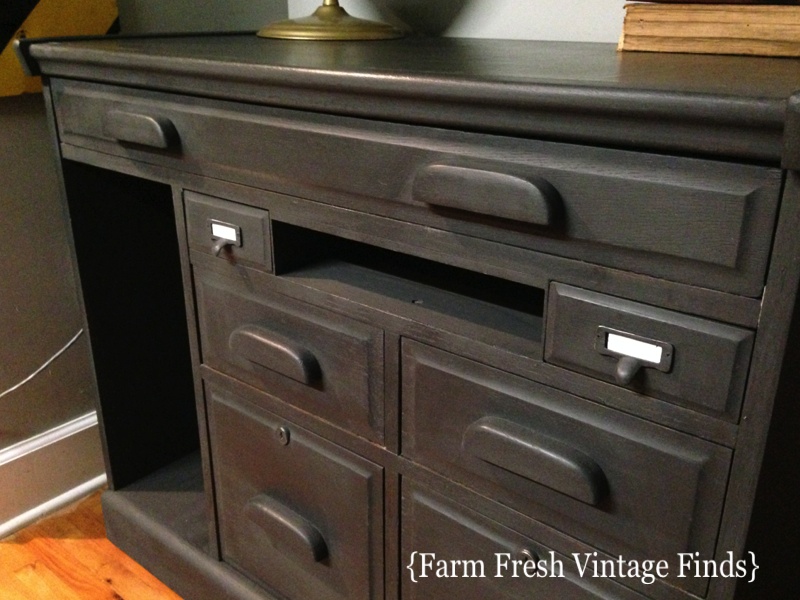 Two nights ago I'm sitting on the couch watching television, surfing the "inter-web" (bragging rights to the first person to comment with the name of the show I've been watching) when my son comes up and says, "Mom I've got to have another desk."  You see somehow, it seems like overnight, he's grown to be 6′ tall.  This is a problem because it means he can no longer "fit" into his closet hide out under the stairs where his desk current is.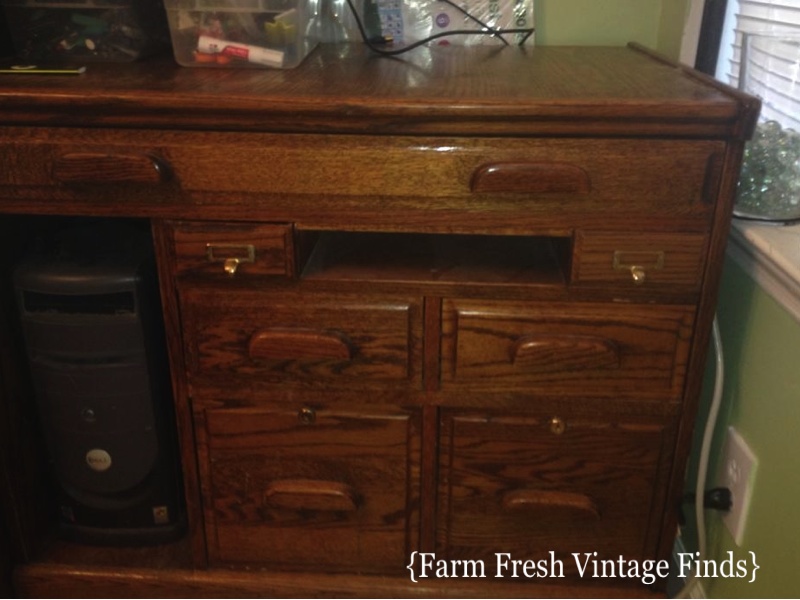 Fast forward a couple hours and I get a message from one of my awesome fans on my Facebook page with this picture.  It seems she has a desk she wants to sell and wonders if I know anyone that could use it.  Umm well yeah actually I do.  Check the measurements and BINGO it'll fit perfectly in this little spot in his room.  Yay!  No more squishing into the small closet for school work.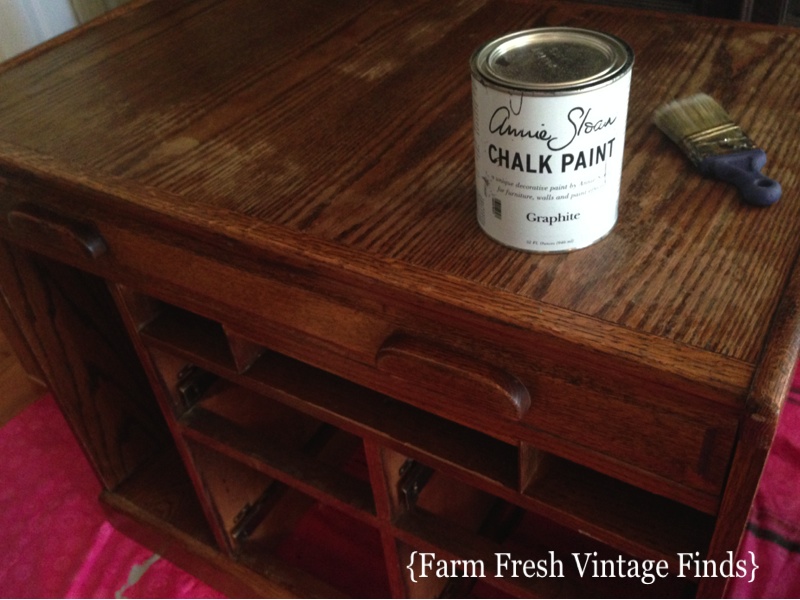 The only problem…his room is very industrial.  Like super cool teenager garage industrial and oak really doesn't match.  So I did what I always do I made it work for me.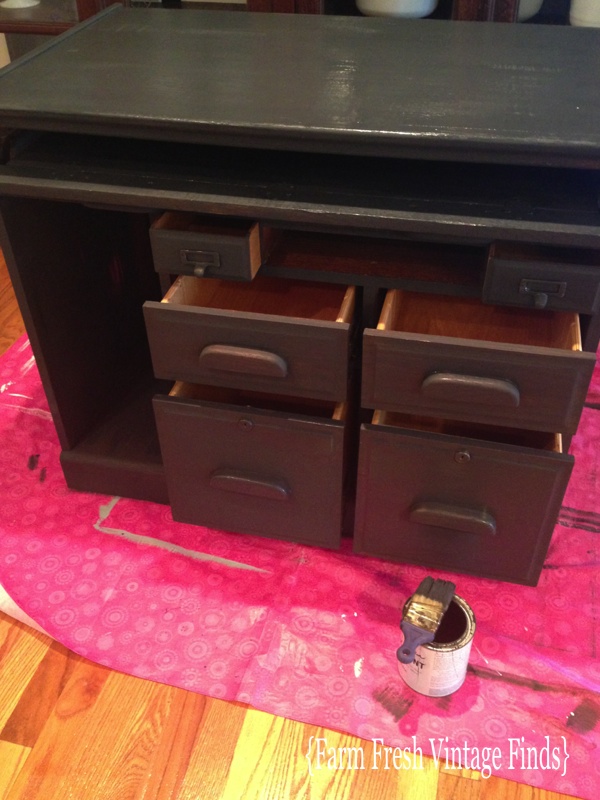 Now I realize some of you would've had trouble painting over this beautiful oak.  I get that, I REALLY DO but I also know me.  I know that if I walk by this everyday there's a voice in my head that will SCREAM man that would look incredible in Graphite!!!!  I always try to listen to the voice.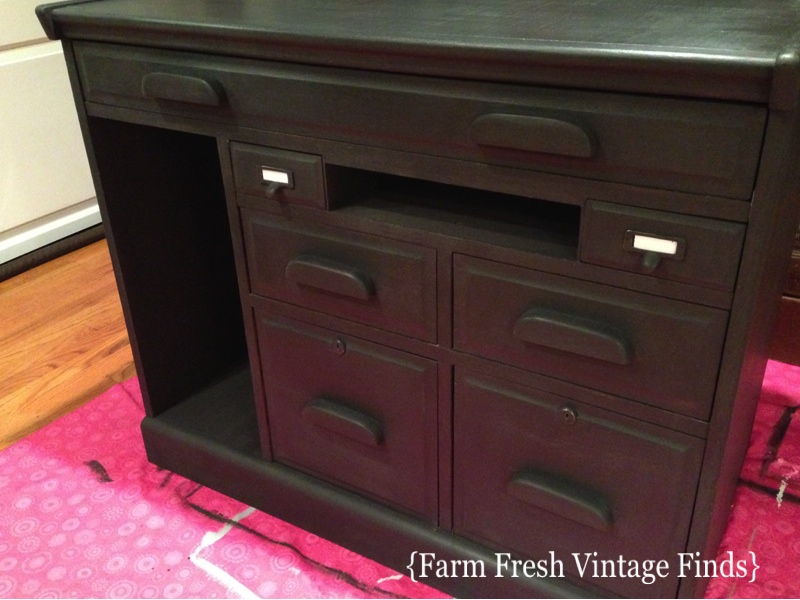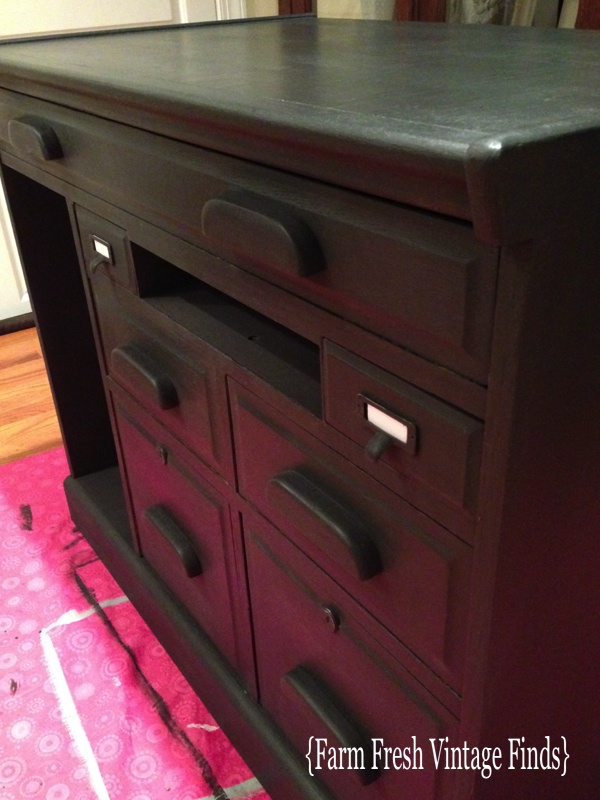 After two coats of Annie Sloan Graphite I clear waxed it.  I started to dark wax it also but enter in another voice…hubby's (y'all were starting to worry about me weren't you) that said no! stop!  I listened again….shocking I know.  He was right.  Clear wax gave us the perfect finish we were after.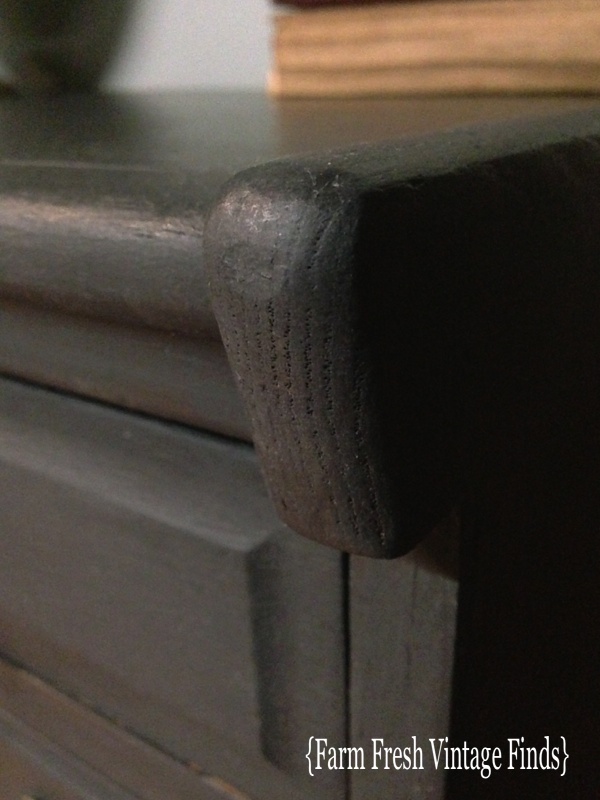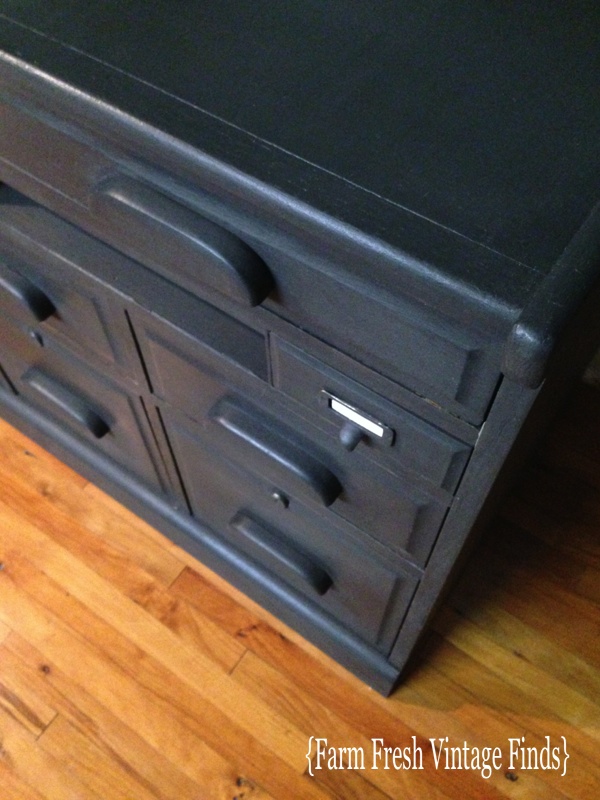 Honestly I don't know if I'm more thrilled with the painted transformation or the fact that I get to keep it.  It's exactly what I wanted and that my friends is total awesome sauce!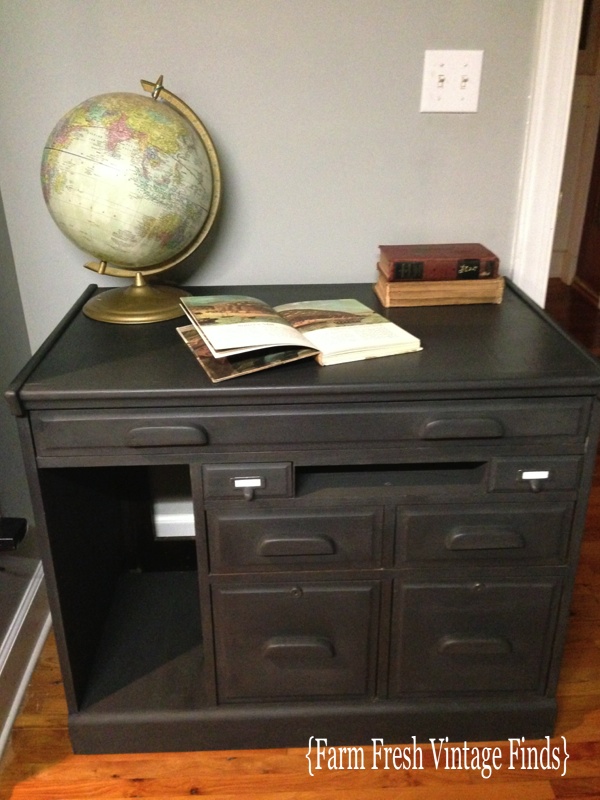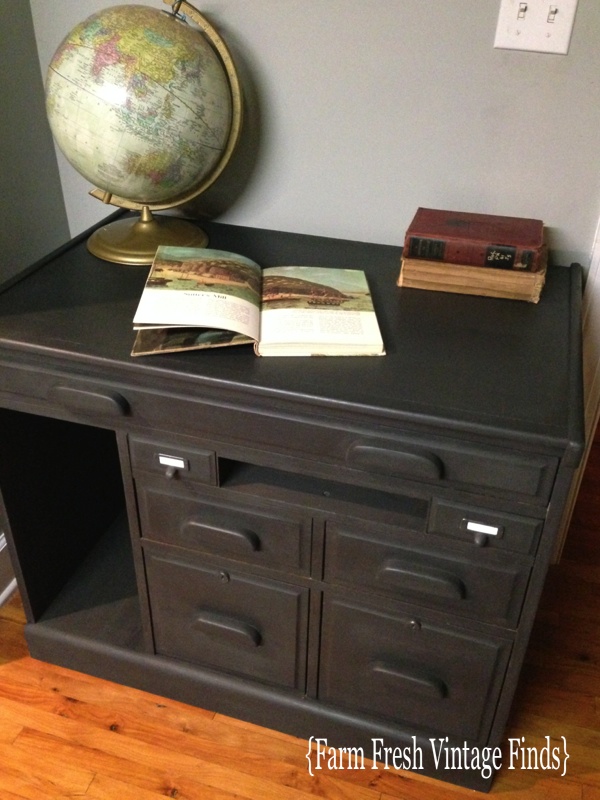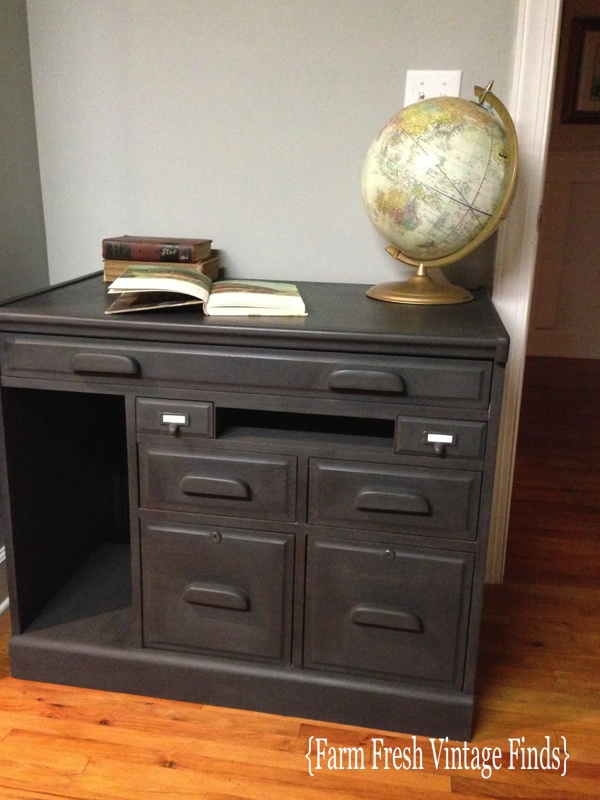 Do you have a custom painting need?  If you are within 1 hour of Fairview TN, email me at farmfreshvintagefinds@gmail.com for pricing and details.
Don't forget to subscribe to get all the latest info delivered directly to your inbox and please check out my Facebook page.
Thanks for reading and commenting below.