UPDATE to view this kitchen reveal click here……
Something I didn't mention in my recent post about painting thermofoil cabinets (you can see them here) is that I was also painting this kitchen in the same week.  I really don't know how I did it and even managed to have Thanksgiving in the same week!  I guess it's because I truly love what I do and transforming homes and furniture is a dream come true for me.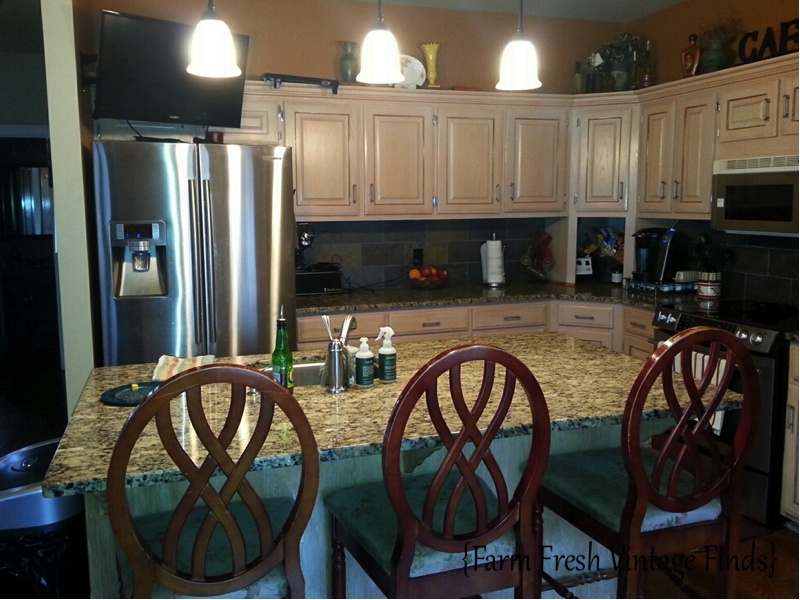 I started with these pickled oak cabinets.  They were in great solid condition and just needed updating.  My client had already painted her kitchen, installed a new backsplash and beautiful granite.  All that was left was to make these cabinets beautiful.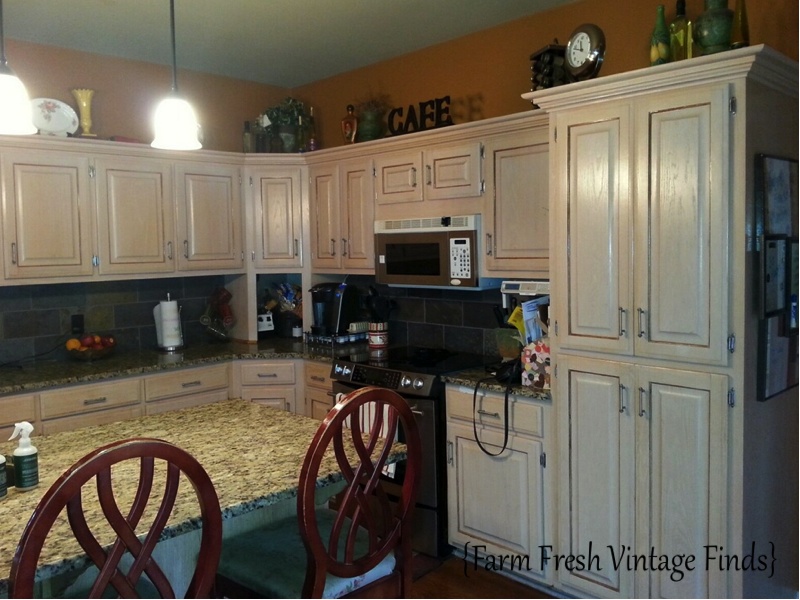 I focused my attention on the island first.  I am a big fan of black cabinets.  I know many people think black is too dark and makes a room seem smaller but I COMPLETELY disagree.  Black furniture can add so much richness to a room and take an island that once was an eyesore and make turn it into a focal point.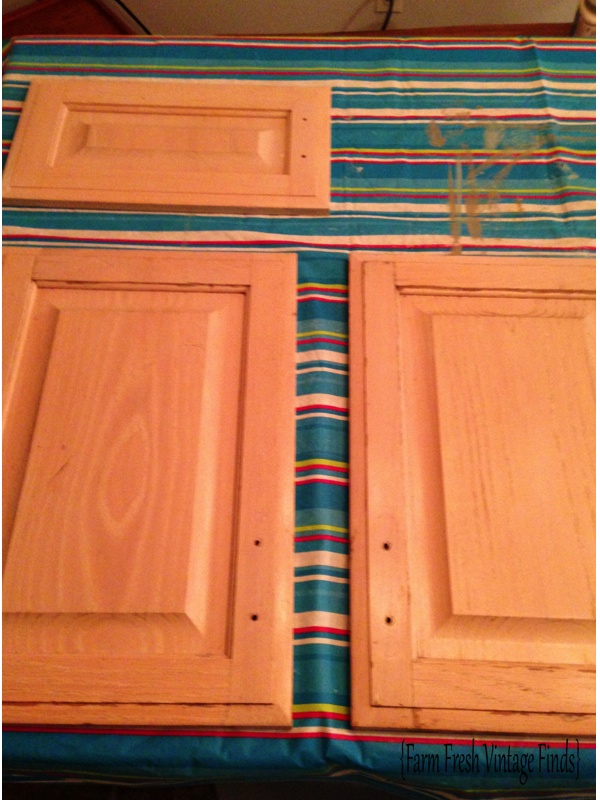 I started by removing the doors and painting them first.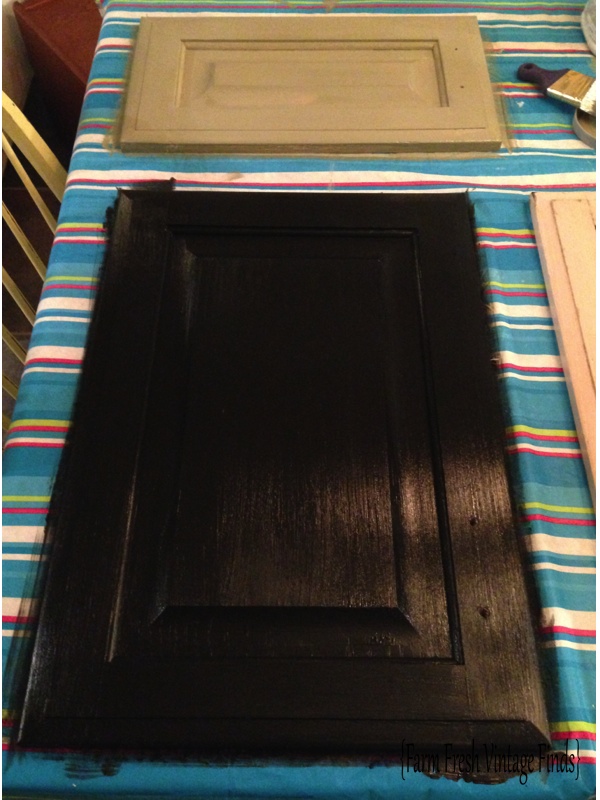 Then I worked on the island skeleton.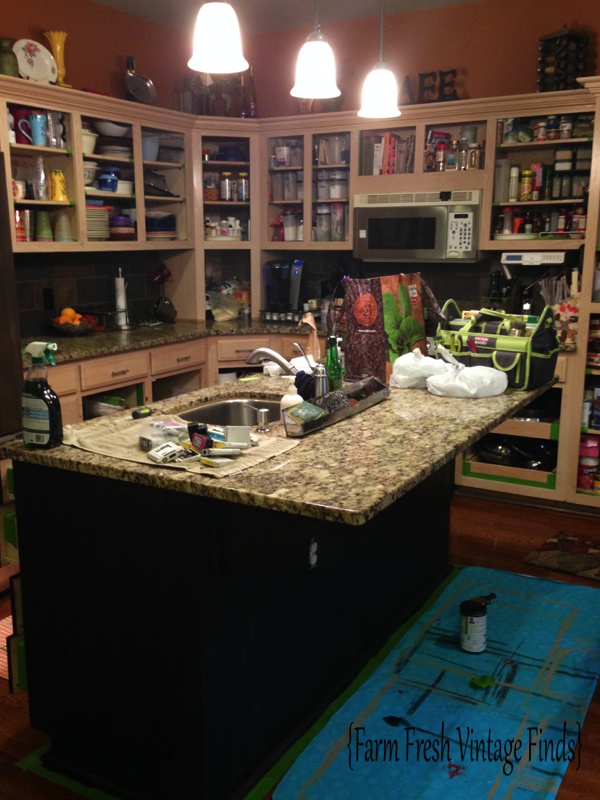 I used Reclaim brand paint in Licorice on the island.  This is the truest black I've found on the market.  Reclaim is a WONDERFUL paint that I buy from my friend Kathy over at Petticoat Junktion.  It doesn't require priming or waxing.  I can't say enough good things about it.  Contact Kathy and try it.  You'll love it.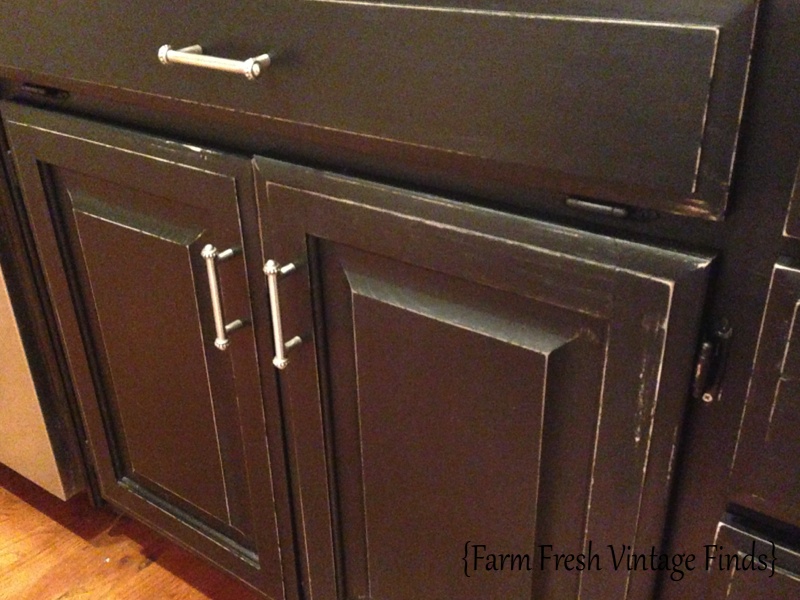 The island got two coats all over with about two hours drying time in between.  Then I did a little distressing to the doors and drawers and reinstalled the hardware.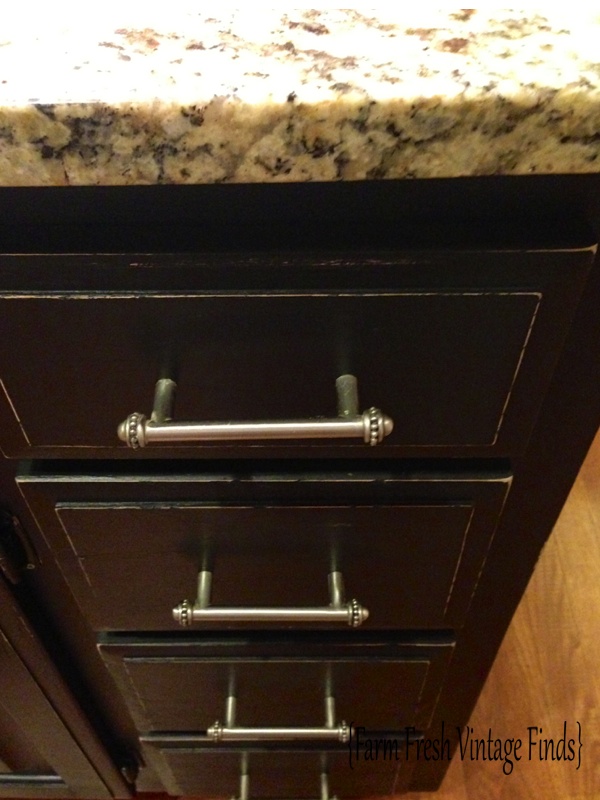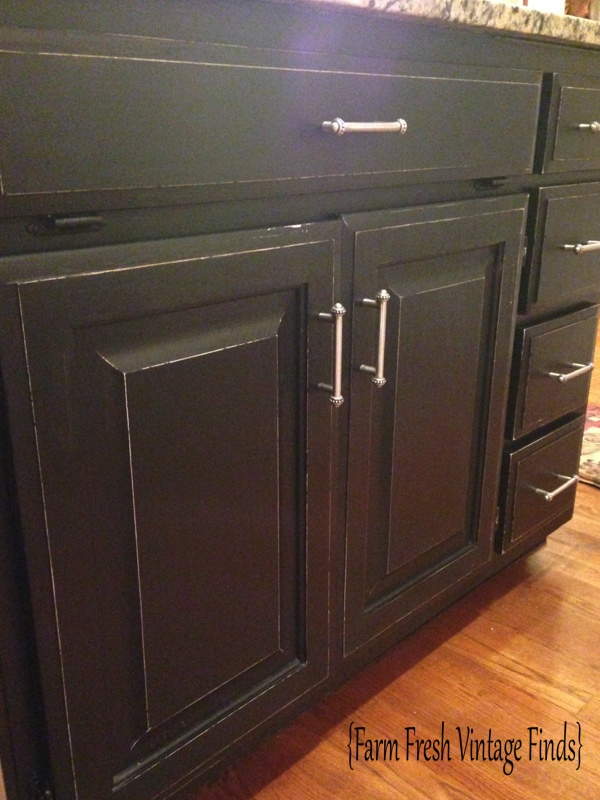 Stay tuned to see the main cabinets in Chateau Grey coming soon.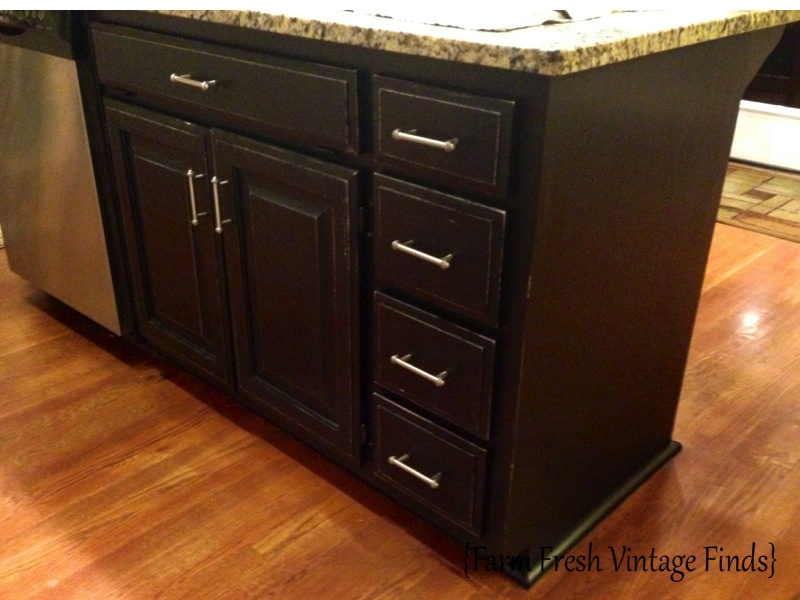 Do you have cabinets or furniture you'd like to have painted?  If you are within 1 hour of Fairview TN, email me at farmfreshvintagefinds@gmail.com for pricing and details.
Don't forget to subscribe to get all the latest info delivered directly to your inbox and please check out my Facebook page.
Thanks for reading and commenting below.
None found.