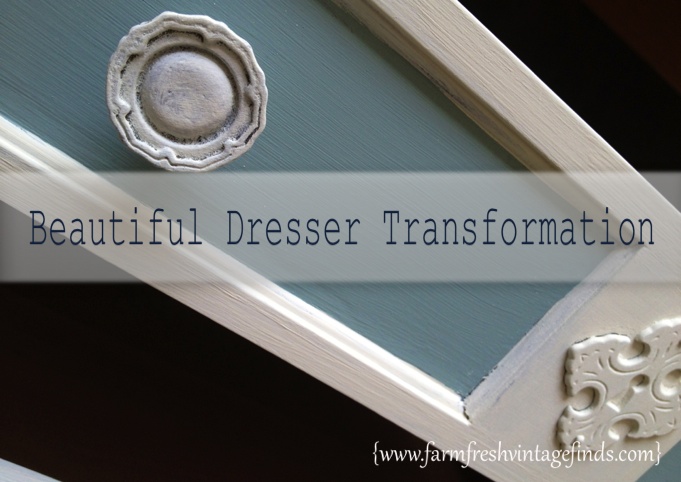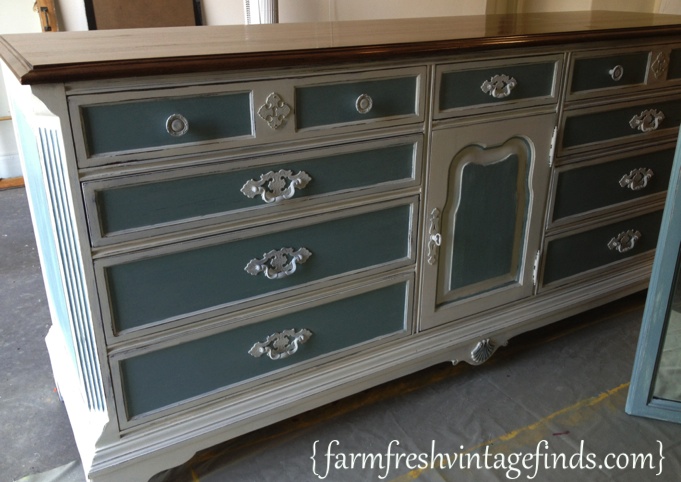 Sometimes when I transform furniture I don't know how it's going to end up.  I just start painting and let the piece evolve as I go.  This client had great ideas for this piece and was so inspiring with her ideas.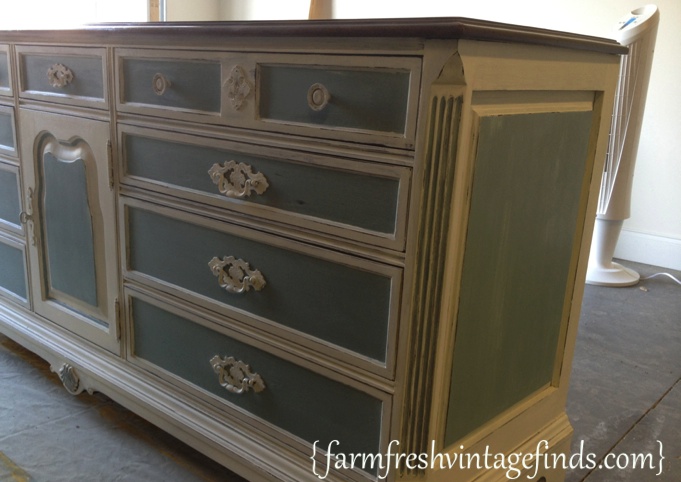 Here's the before.  It's a great solid piece with wonderful "bones".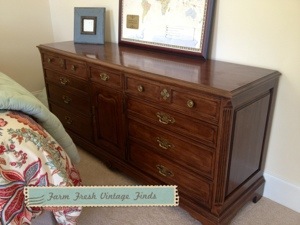 My client and I decided to leave the top natural as it was in such fabulous condition and complimented the Old White and Duck Egg colors so well.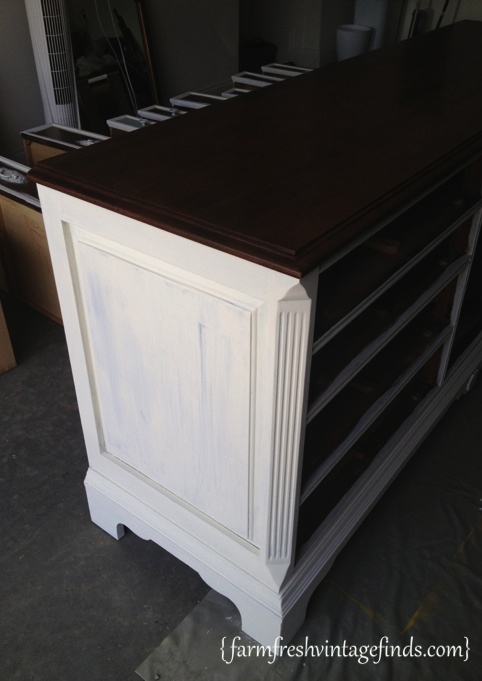 Sometimes just a little color here and there brings all those details to life.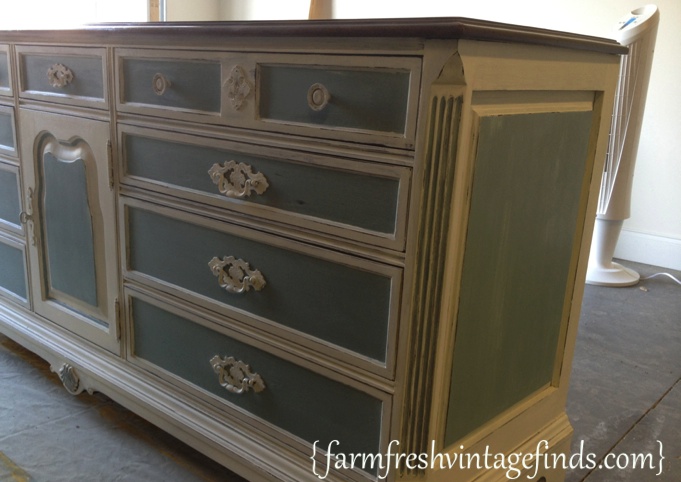 I painted the hardware also.
It had such great detail.
With a little Old White and some distressing it took on a  whole new life.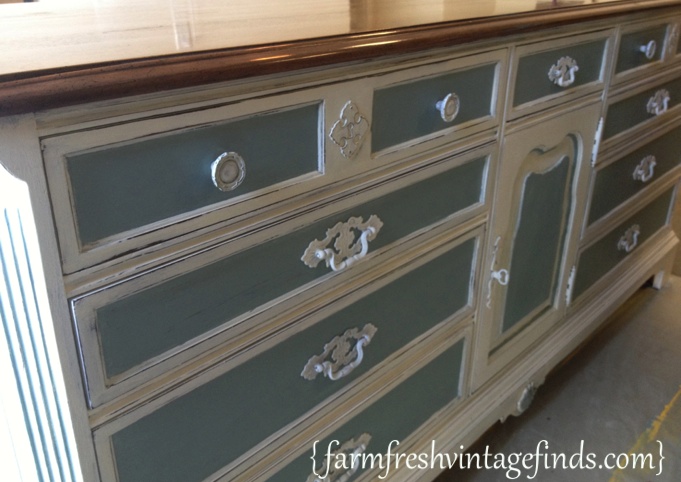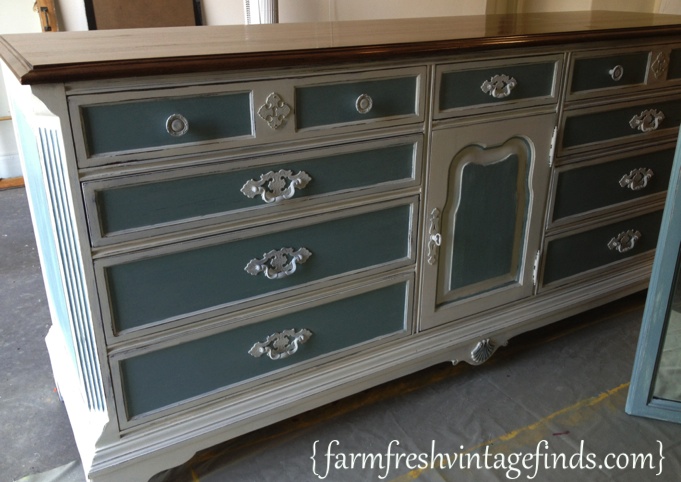 This a client project and not for sale but I have many great items for sale.  Click here to take a look.
Do you have furniture you'd like to have painted?  Are you shopping for furniture and need help finding the perfect piece?  Email me at farmfreshvintagefinds@gmail.com for pricing and details about custom work and my current inventory.
Enjoy this post?  Don't forget to check out my Facebook page.
Thanks for reading and feel free to comment below.
~Beth