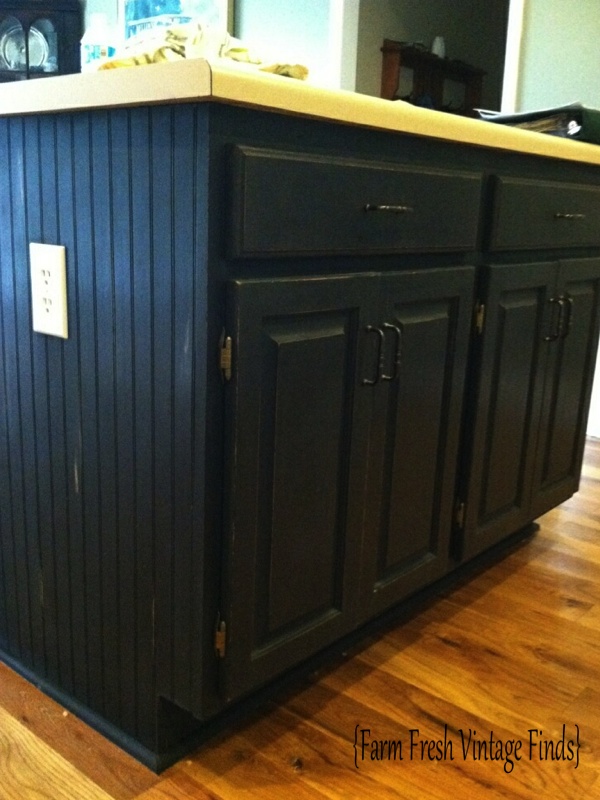 UPDATE click here to see the finished kitchen reveal.
Part of the recent kitchen transformation which you can read more about here and here included taking this stock kitchen island and giving it character.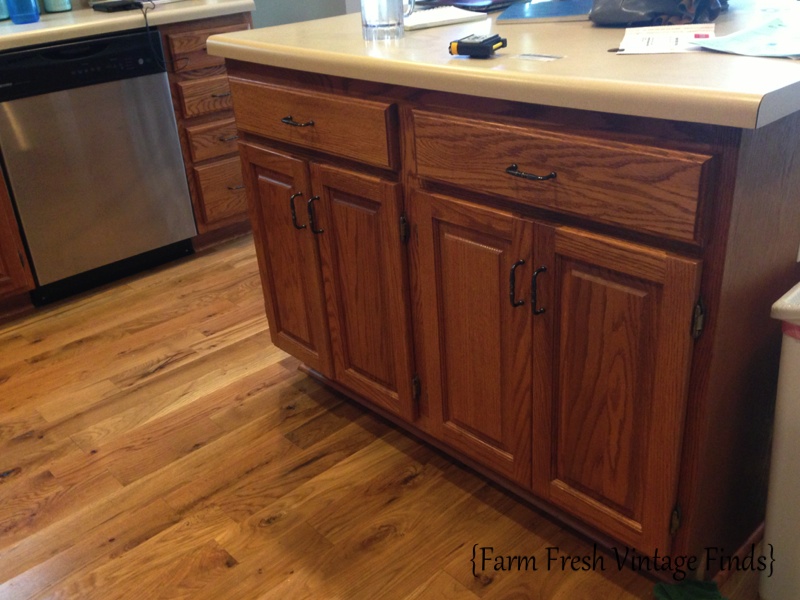 It had the same oak doors as the rest of the cabinets and was pretty plain and boring.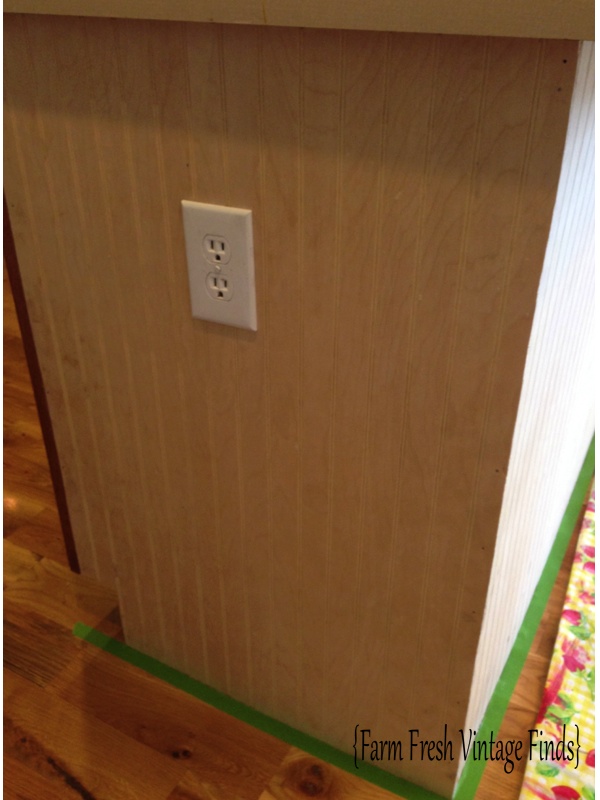 The "Hubs" and I decided that it needed to be completely rebuilt.  We removed the sides and back, they were a very thin (not wood) material, and replaced them with wooded bead-board.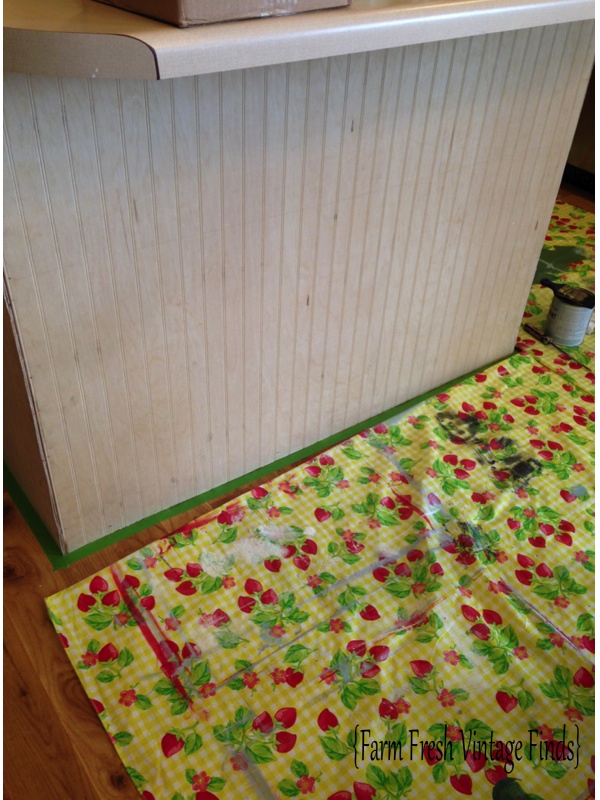 This addition made a difference right away.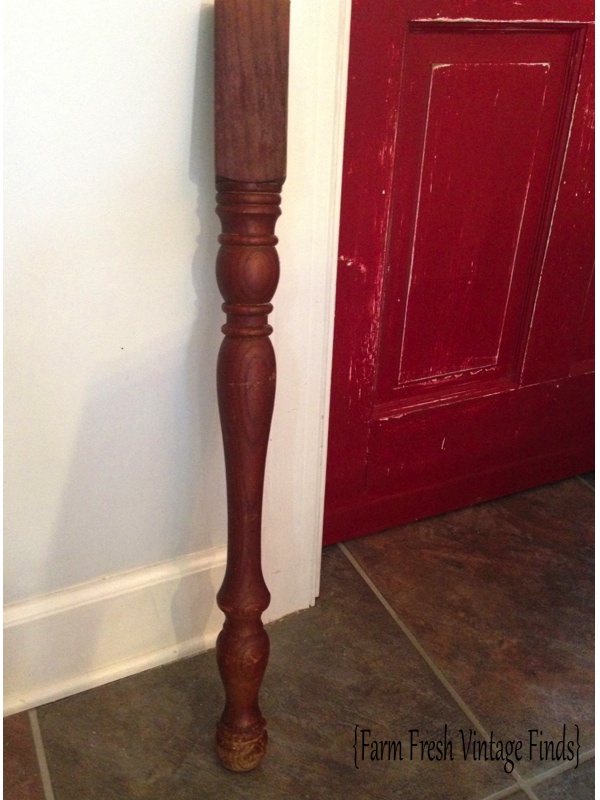 We also decided to add some legs.  I mean who doesn't like a good pair of legs?!  I had been saving these from a table that I took apart a few months ago and they were the perfect fit!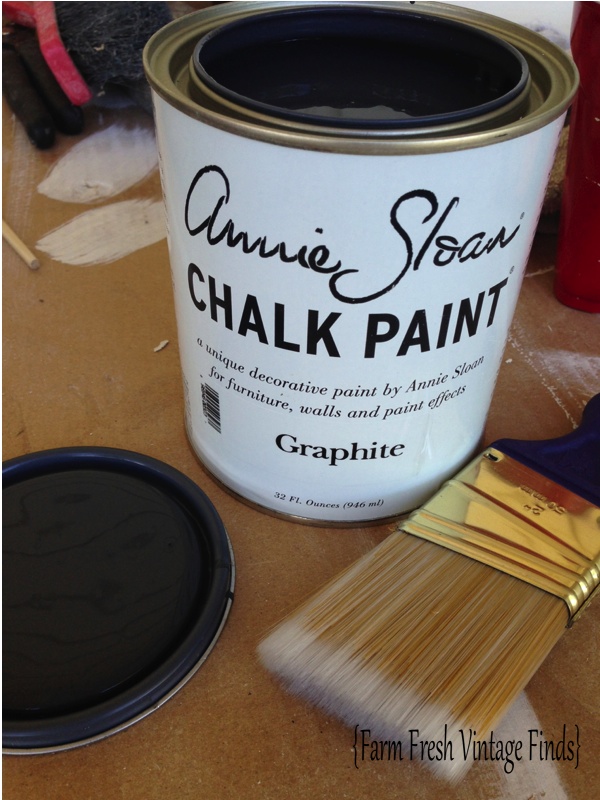 Then came the fun part…the painting!!!!  We choose Annie Sloan Graphite for the island.  Painting your kitchen island a different color than the rest of your cabinets is a great way to break things up and add more interest to your space.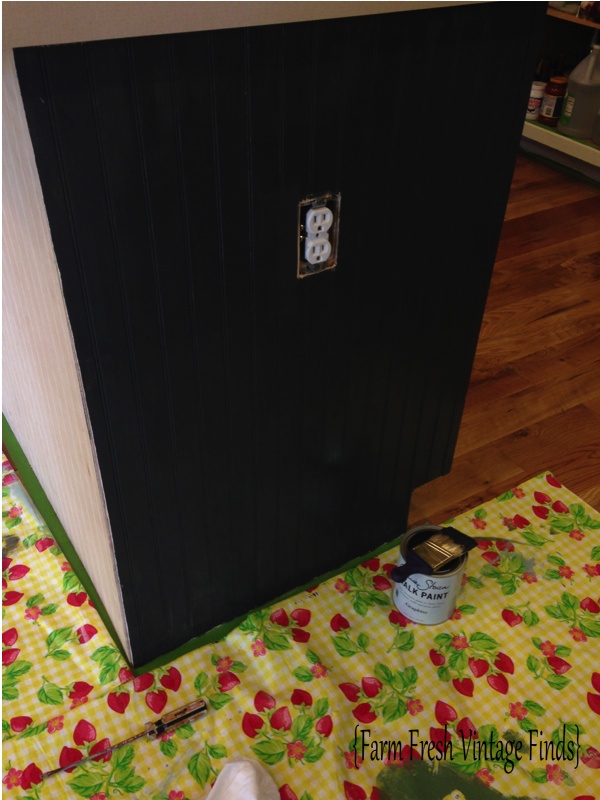 Everything got three coats of Graphite.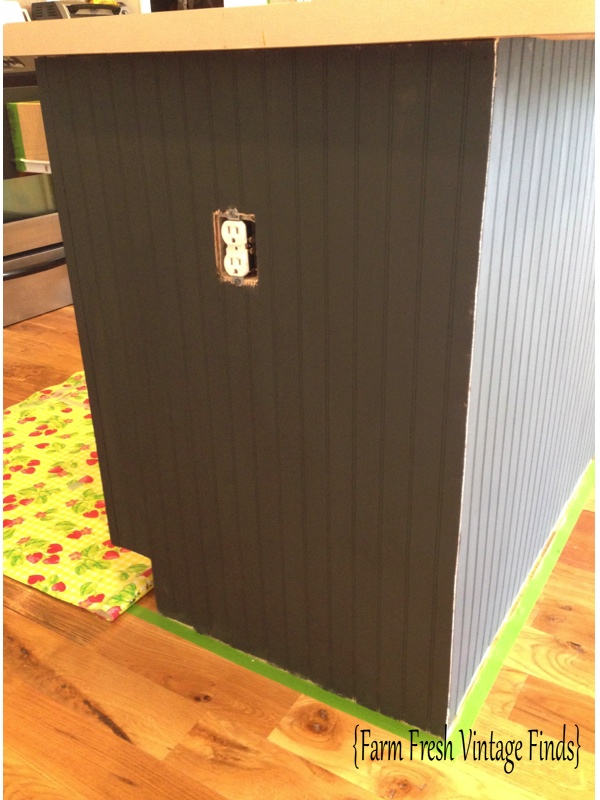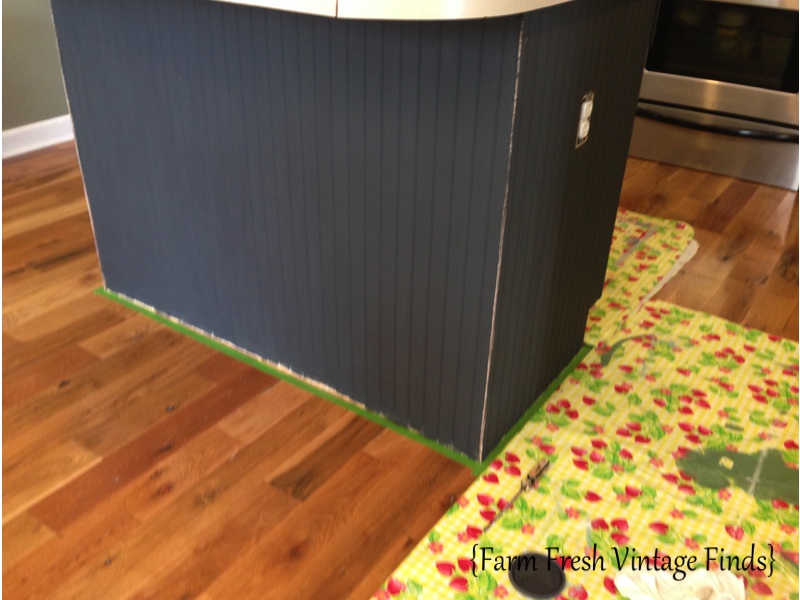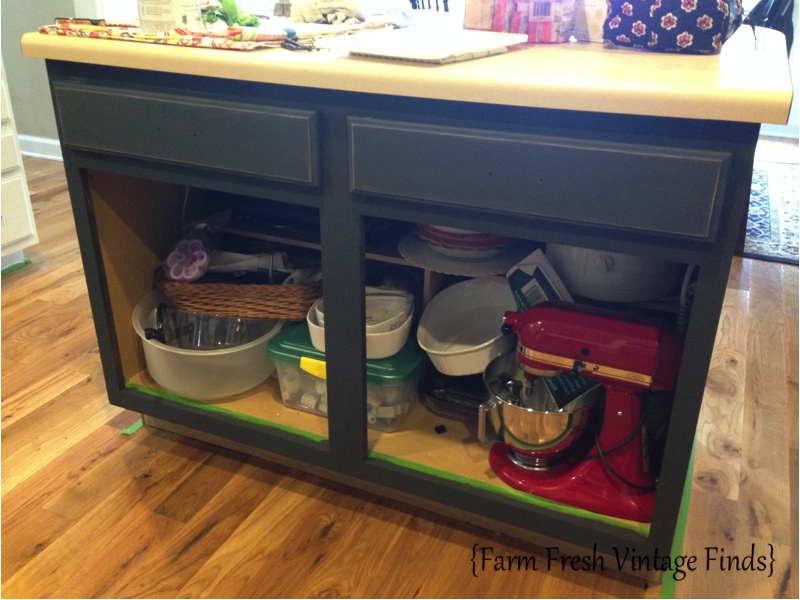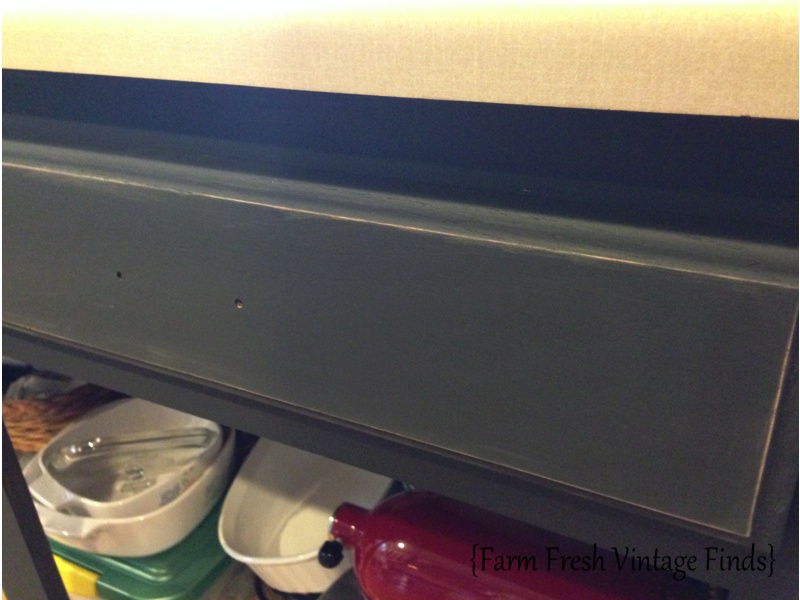 Here's a close up of the drawers.  I love the way the edges show just a bit of wood after paint and slight distressing.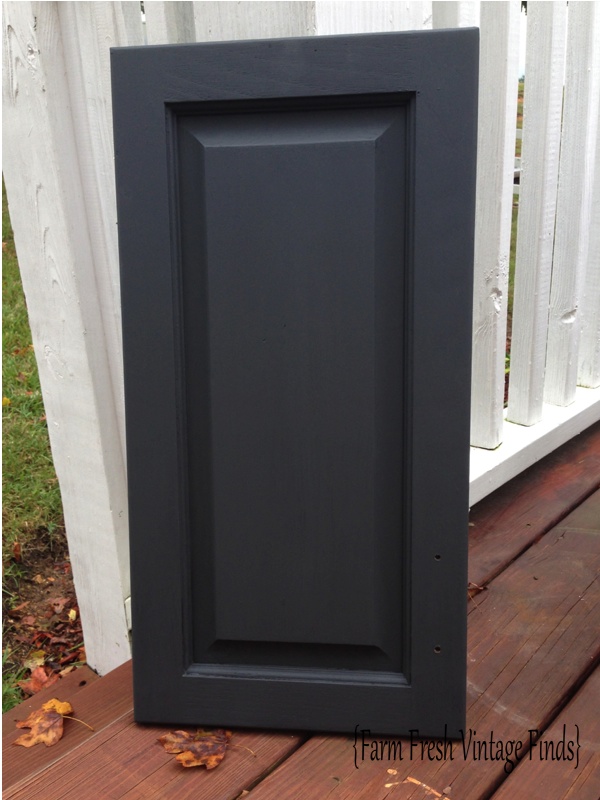 The doors also got three coats of Graphite.
Then they got a little distressing and waxing with Miss Mustard Seed's Antiquing Wax.   I prefer MMS's Antiquing Wax over all the other brands.  It is very easy to apply and always gives me just the look I want.  Dark waxes can be hard to use but this wax is very user friendly.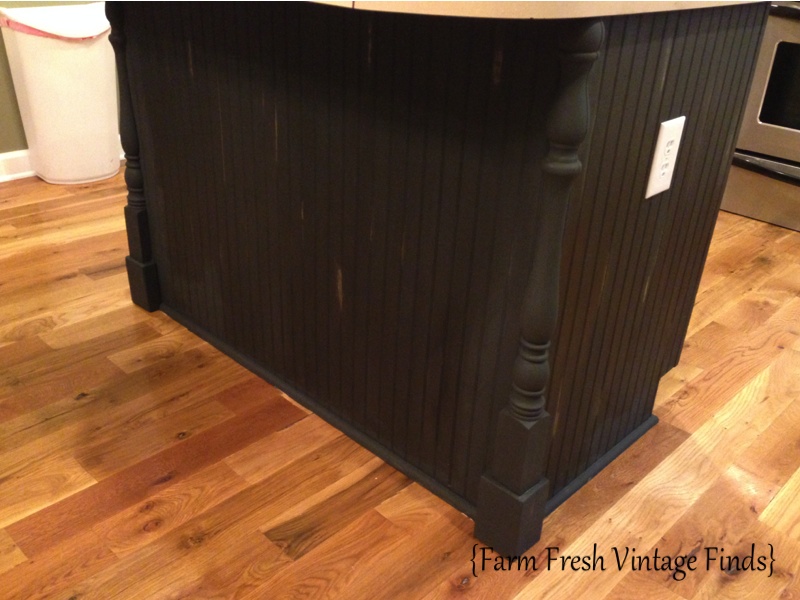 And remember those legs..well here they are added to the corners.  We also added new shoe mold.  On a side note how incredible are these floors!  I mean really they just pop against this black now.  LURVE!  And just in case you're wondering those white plugs and covers are getting replaced as well.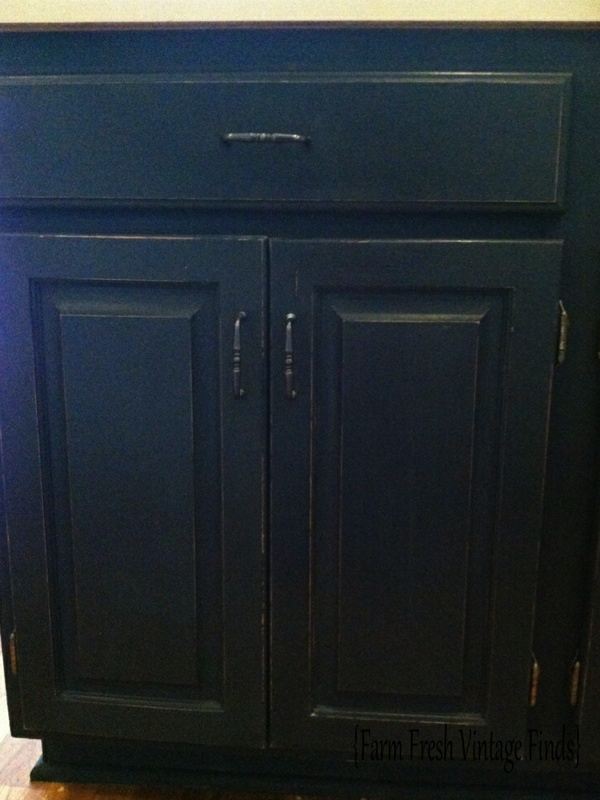 This island looks completely different now and really has become a focal point in the room.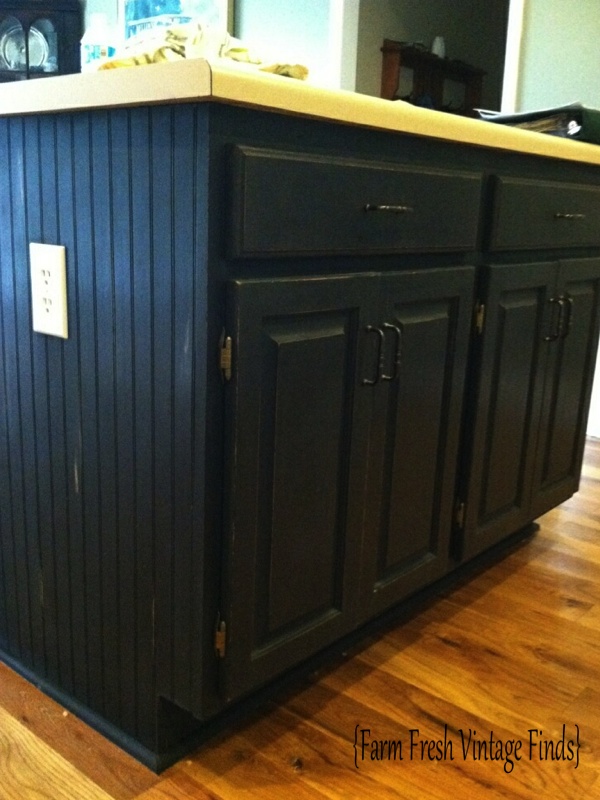 Stay tuned for tomorrows post.  You won't want to miss this transformation.  Do you have cabinets you'd like to have painted?  If you are within 1 hour of Fairview TN, email me at farmfreshvintagefinds@gmail.com for pricing and details.
Don't forget to subscribe to get all the latest info delivered directly to your inbox and please check out my Facebook page.
 Thanks for reading and commenting below.
None found.