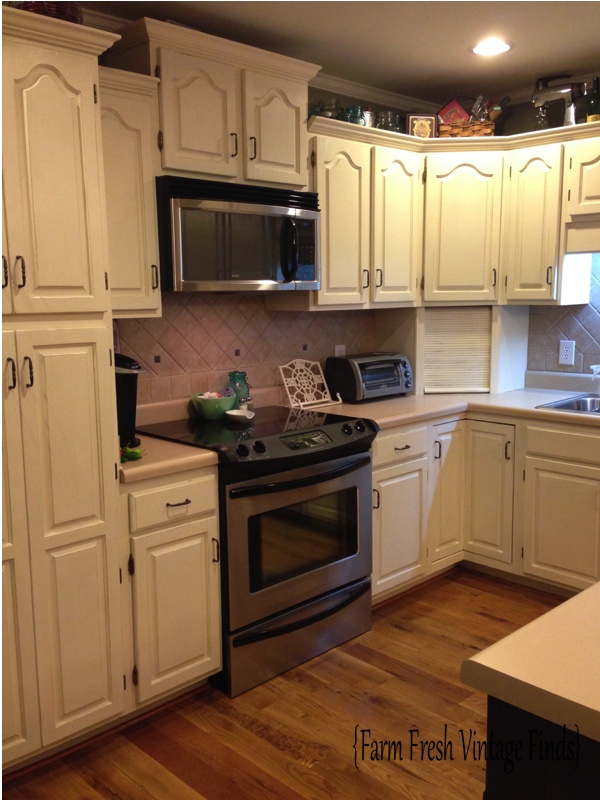 I have to admit that while I was happy to see this project come to an end.  It was one of my favorites to date.  When I get finished with a big project like this, and can stand back and see this, it makes all the hard work worth it.
Just to recap you can read more about how to paint your kitchen cabinets with Annie Sloan and the step by step process here, here and here.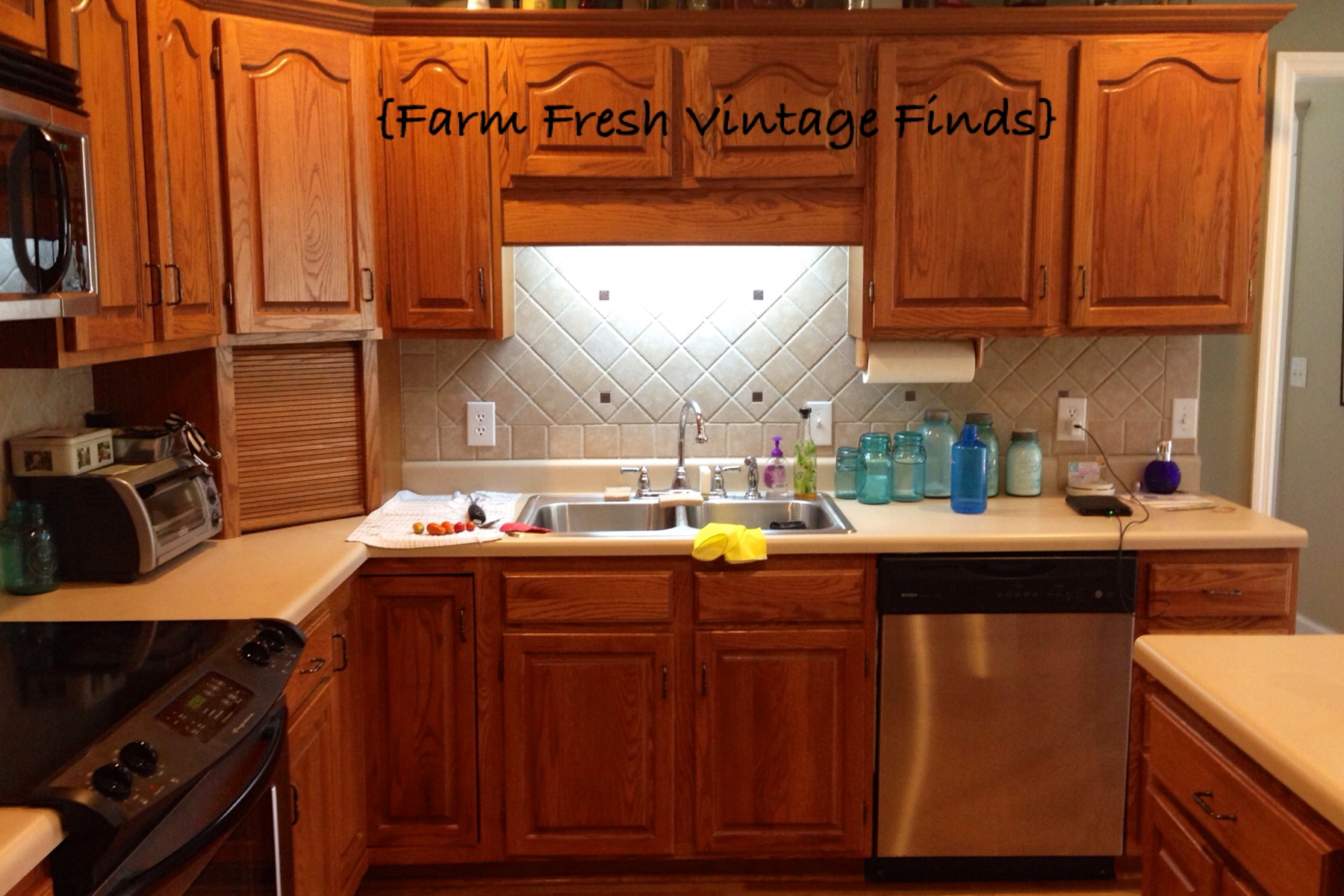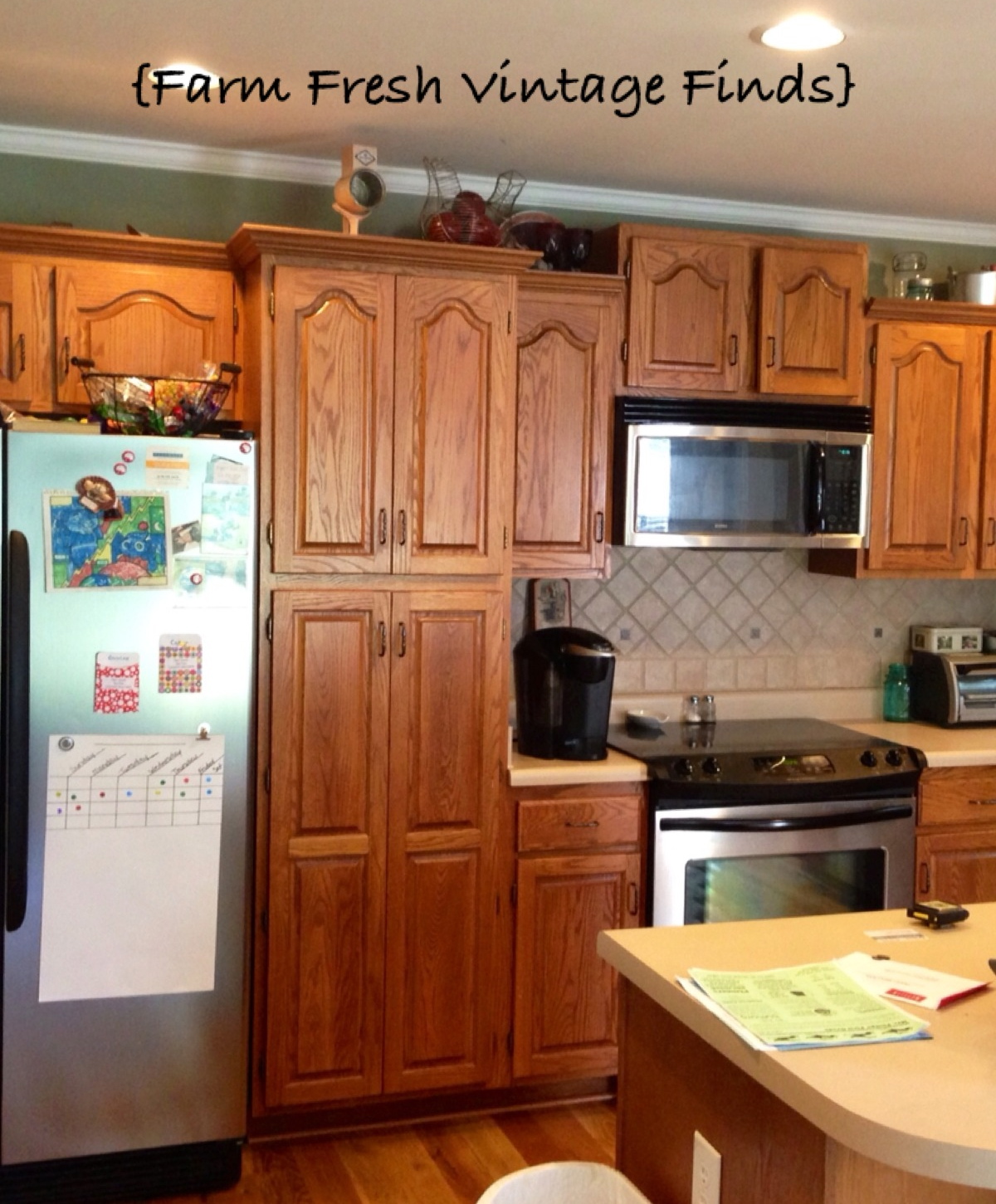 These oak cabinets got a whole new life.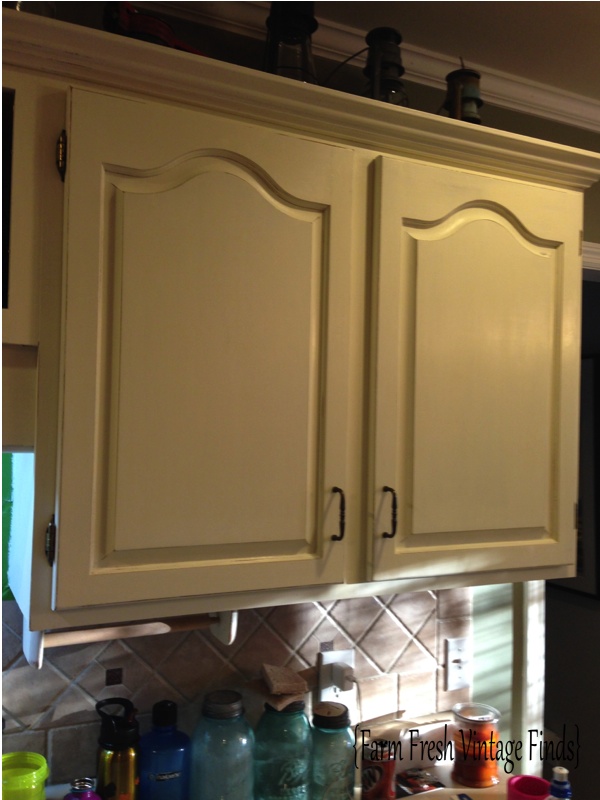 They are now all painted in Annie Sloan Old White, lightly distressed and sealed with clear soft wax.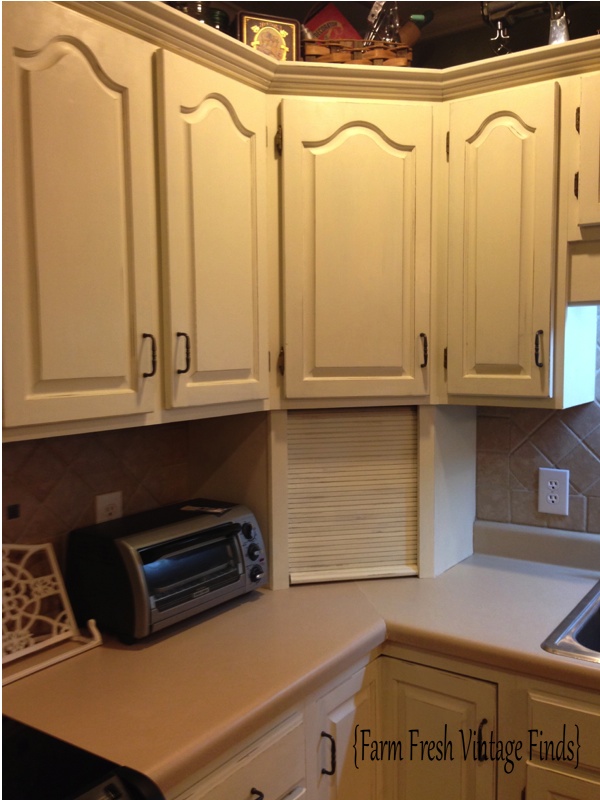 The countertops are the last thing that will be updated.  I'll post more pictures when they're done.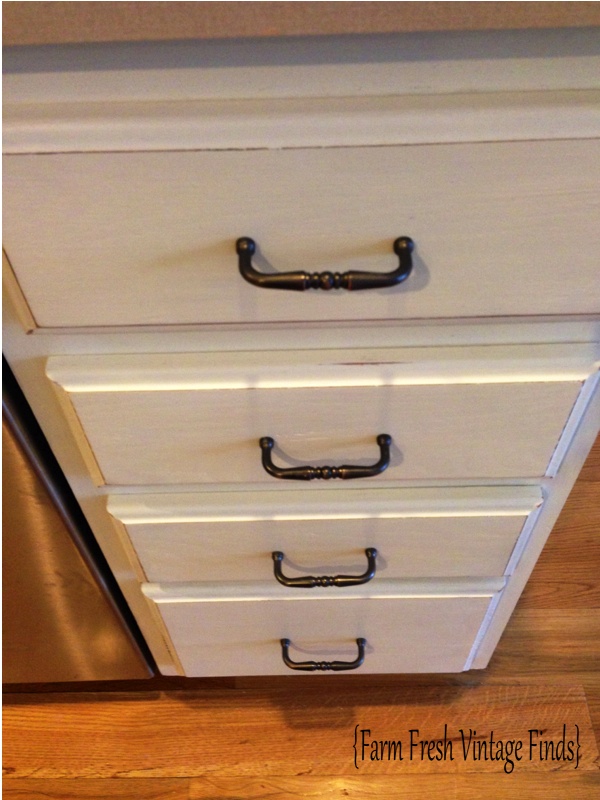 I love how this bank of drawers turned out.  I think it may be my favorite part of the whole kitchen re-do.
So that's it.  I'd love to hear what you think of this transformation.  You can leave your  comments below.  Thanks for following along with me on this project!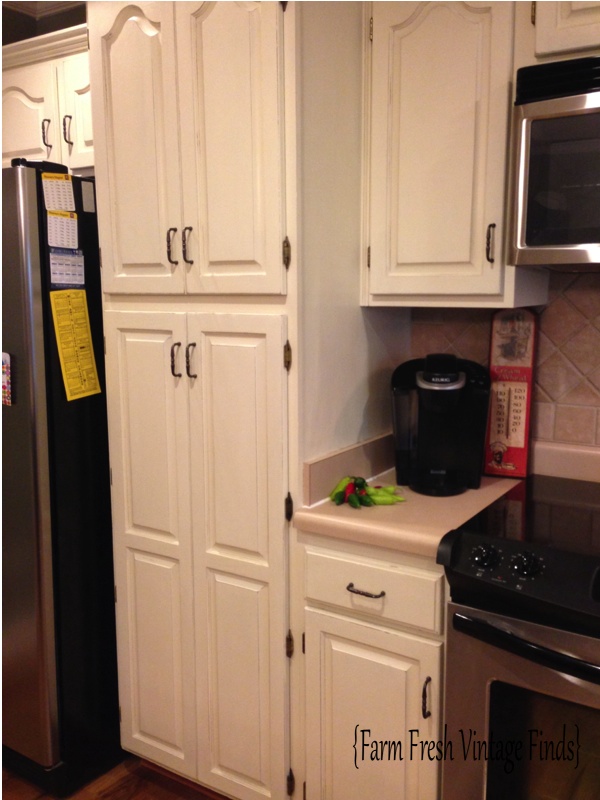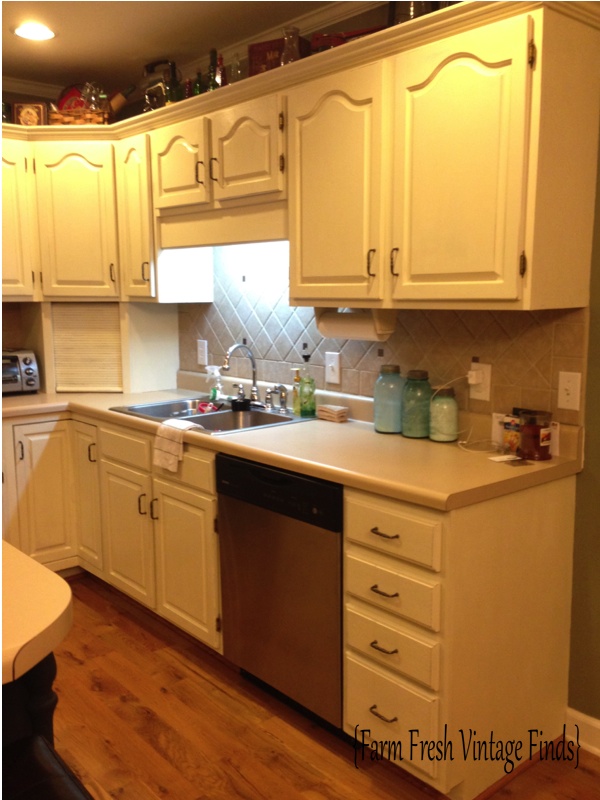 Do you have cabinets you'd like to have painted?  If you are within 1 hour of Fairview TN, email me at farmfreshvintagefinds@gmail.com for pricing and details.
Don't forget to subscribe to get all the latest info delivered directly to your inbox and please check out my Facebook page.
Thanks for reading and commenting below.