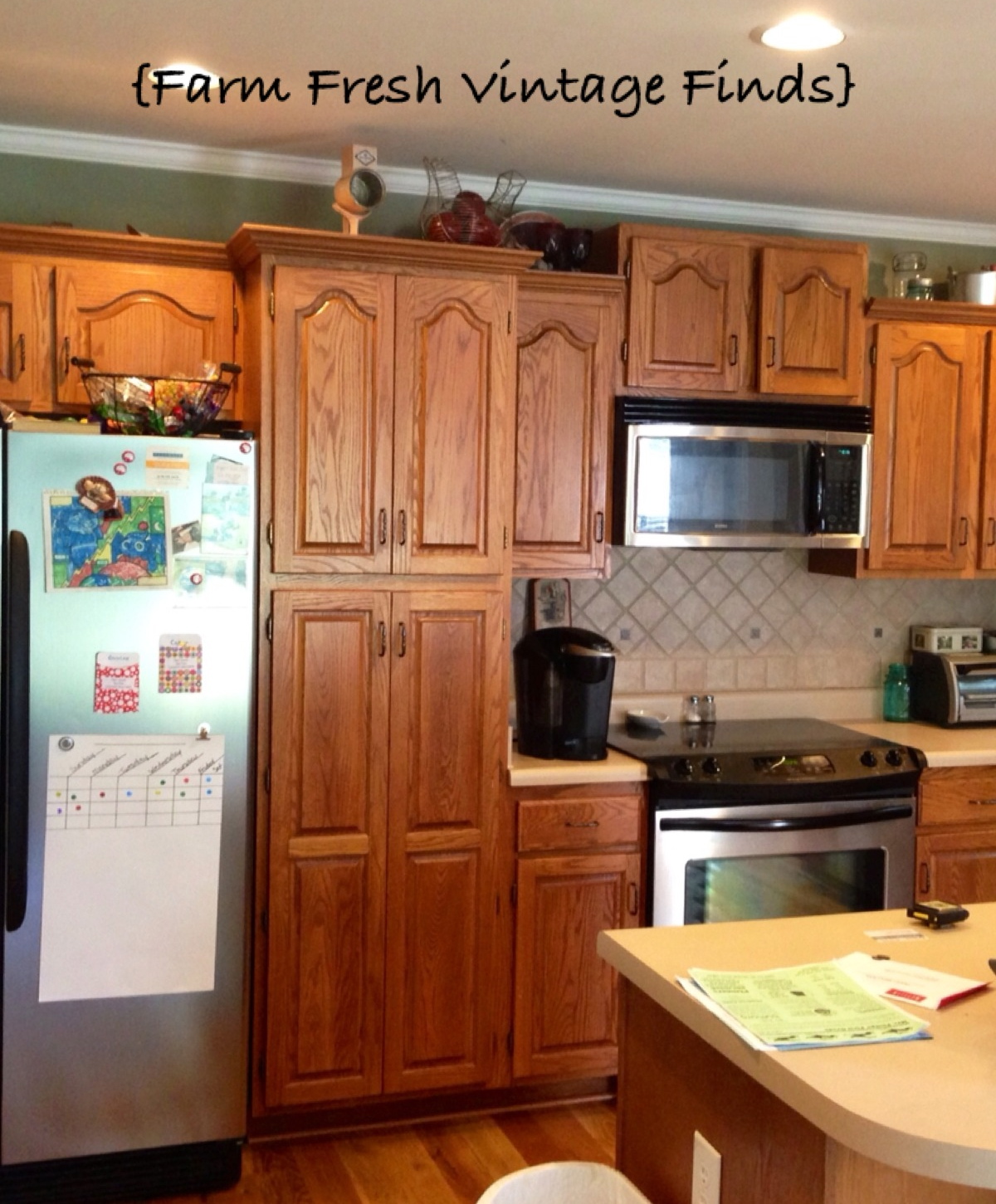 UPDATE click here to see the finished kitchen reveal.
I recently had a client call me with a desperate plea to transform her kitchen.  She had tiled the backsplash and painted the walls but still wasn't getting the look she wanted.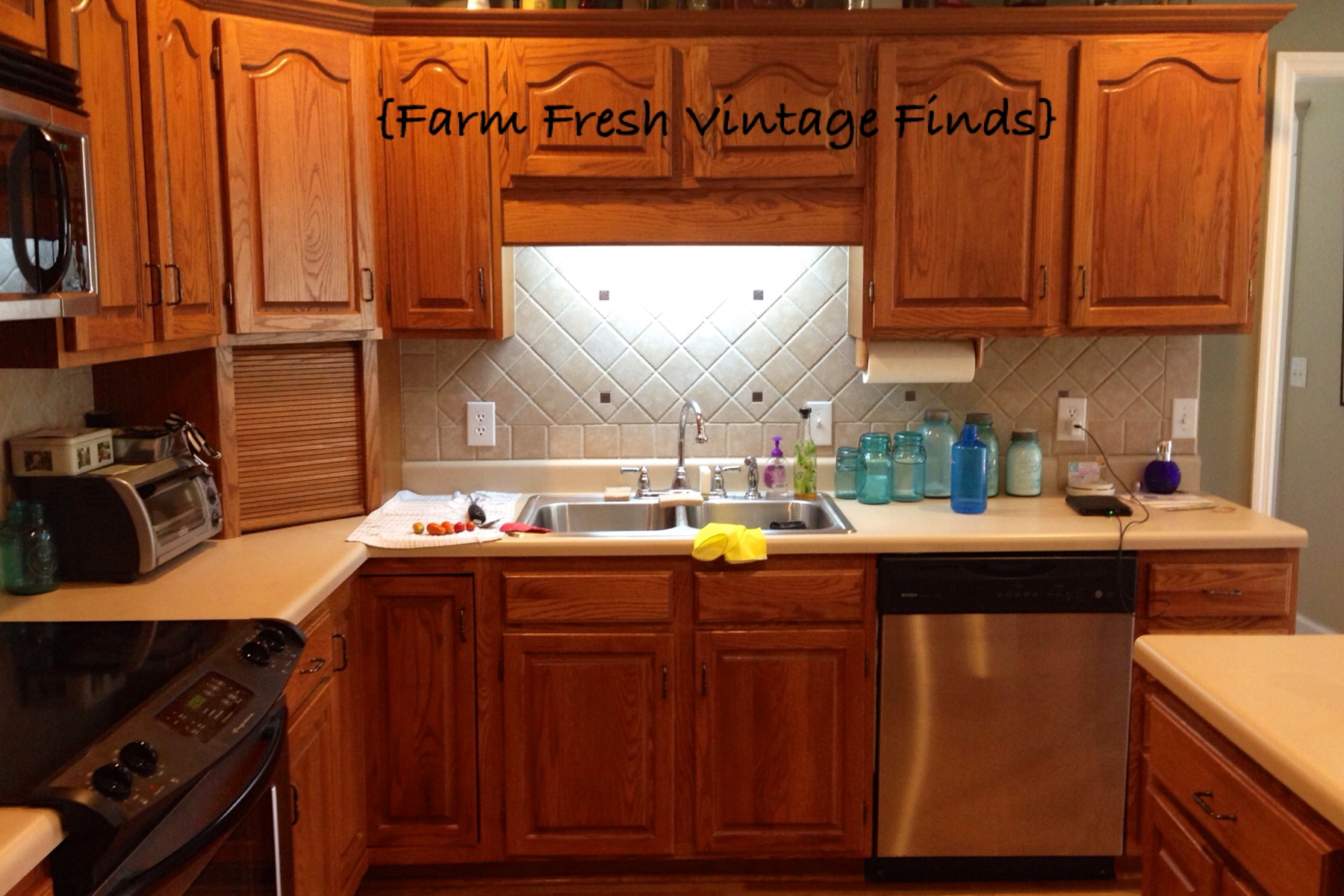 She wanted it to be updated and while she loved the layout the cabinets were dark and boring.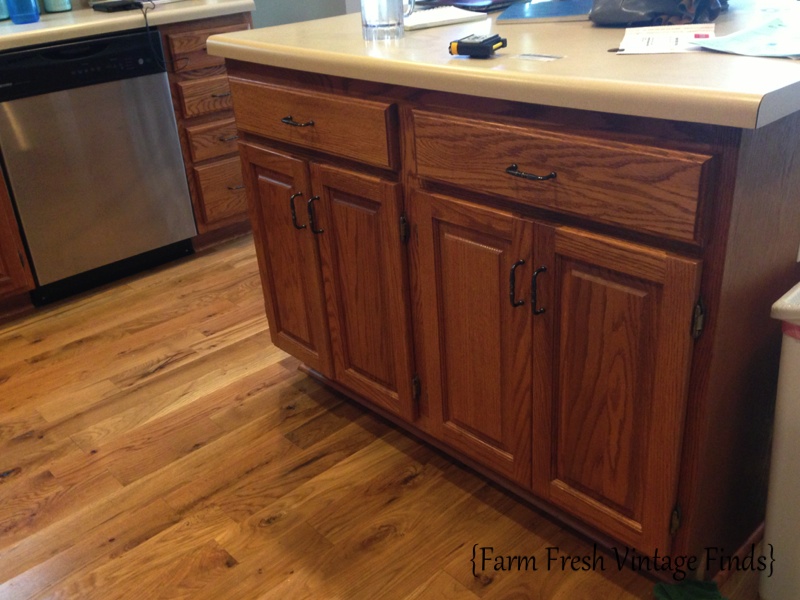 Even her island, while useful was just blah.  So together we came up with a plan to continue the transformation by painting her cabinets.  We chose Annie Sloan Old White because we knew it would brighten up the entire room.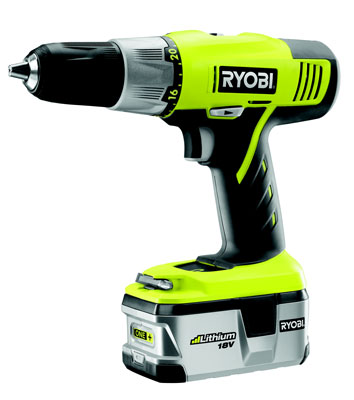 I used my Ryobi cordless drill to remove all of the cabinet doors.  If you are just starting to collect power tools this is a great place to begin.  It's lightweight and fits in both my hand and hubby's hand perfectly.  Also with it's new lithium battery it holds a charge for a long time and is very powerful.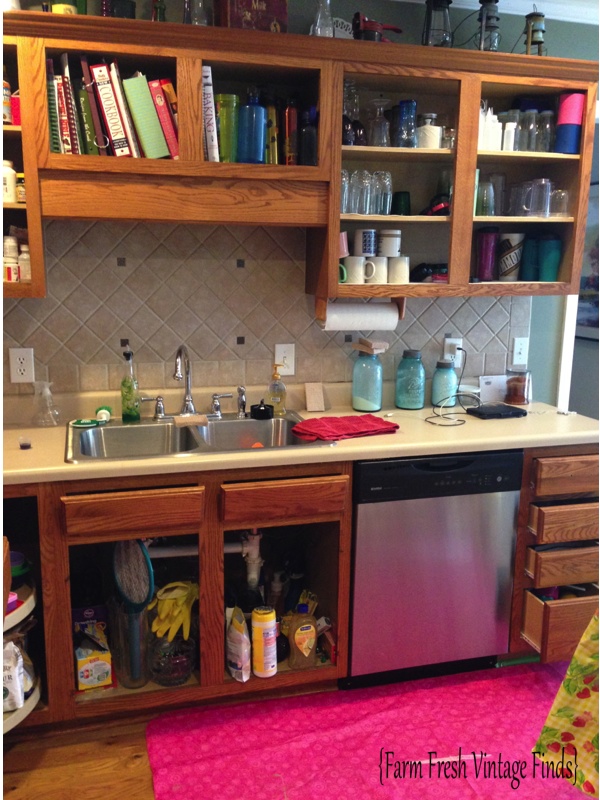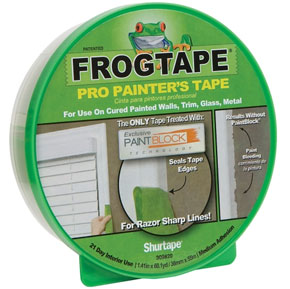 After removing all of the cabinet doors I used Frog Tape to tape off any area I didn't want the paint to bleed onto.  I have a pretty steady hand but it's worth the added time to tape things off.  Frog Tape is my favorite brand of painters tape because it sticks so well and I alway get a clean straight line with it.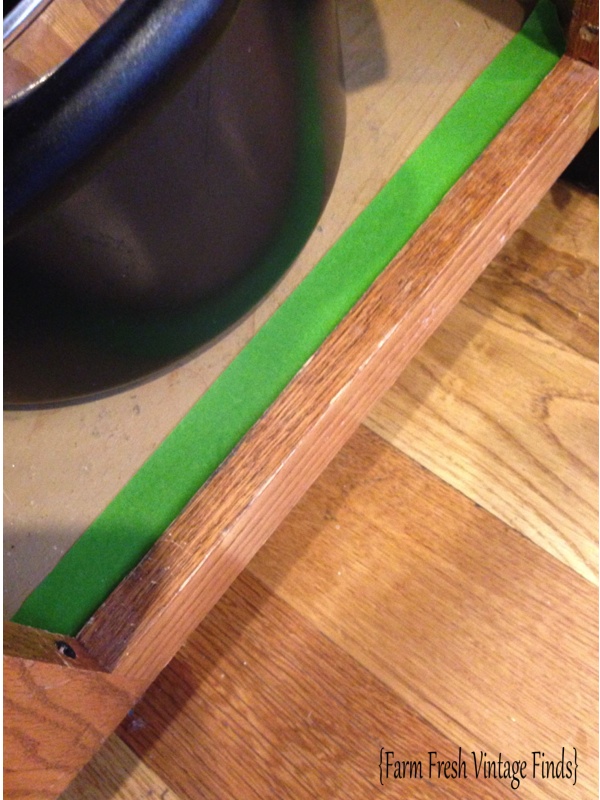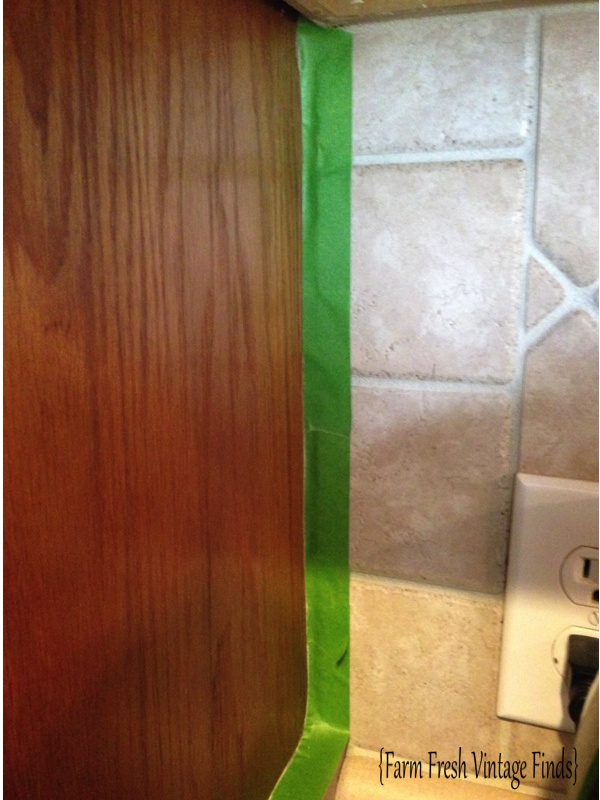 Don't you love this beautiful tile.  I know I sure do.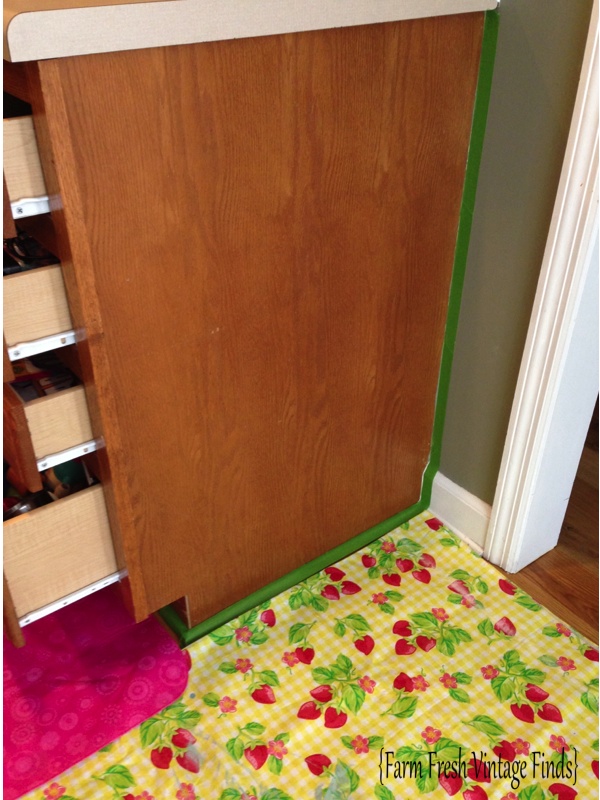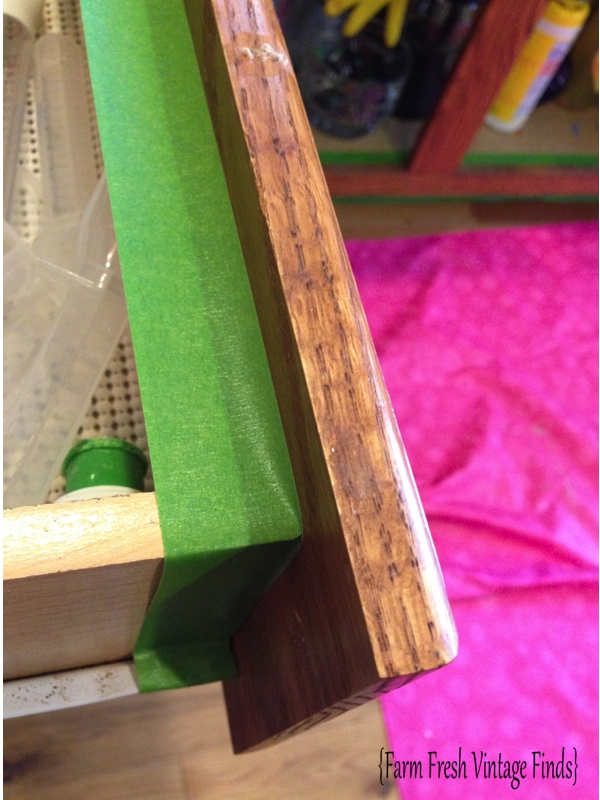 After everything was all taped off it was time to paint the skeletons.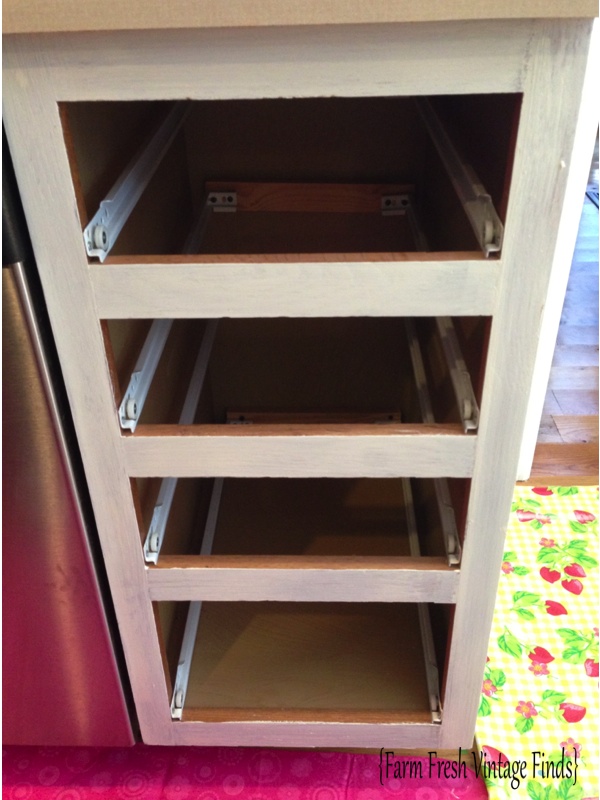 These pictures were taken after one coat of Old White.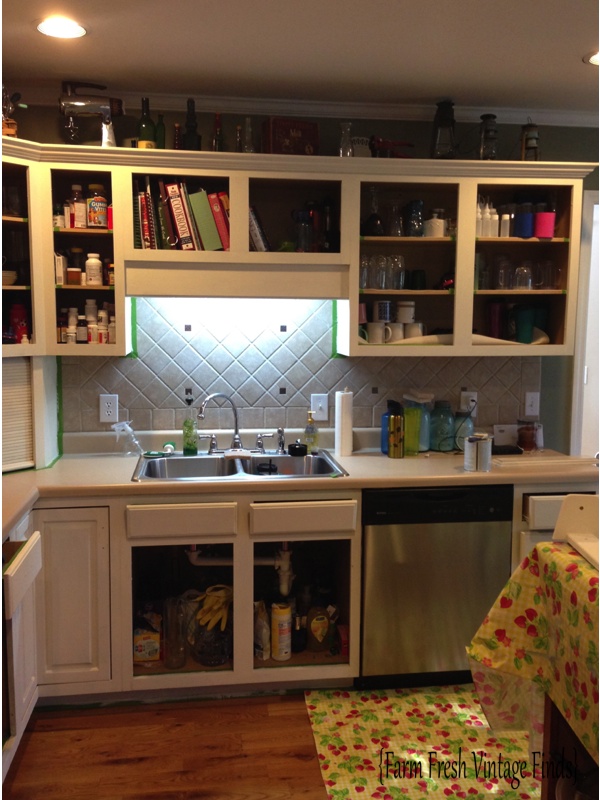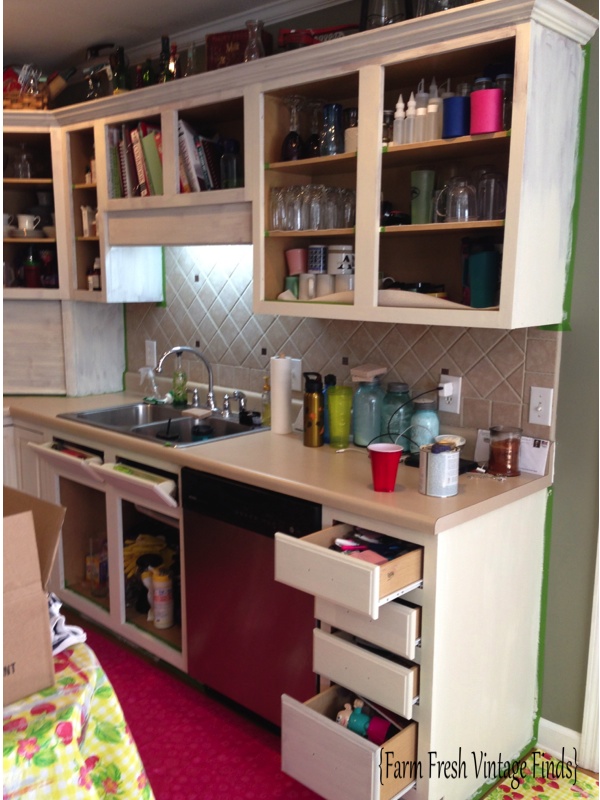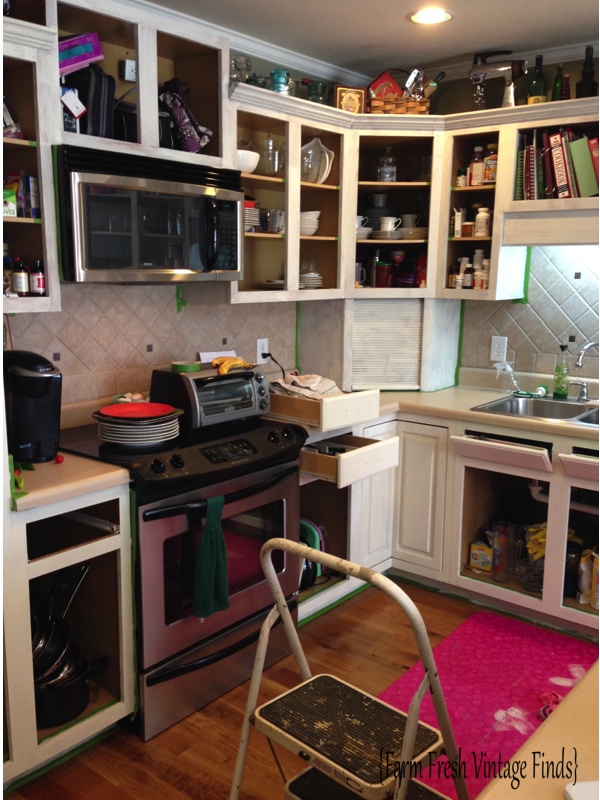 And these were take after two coats.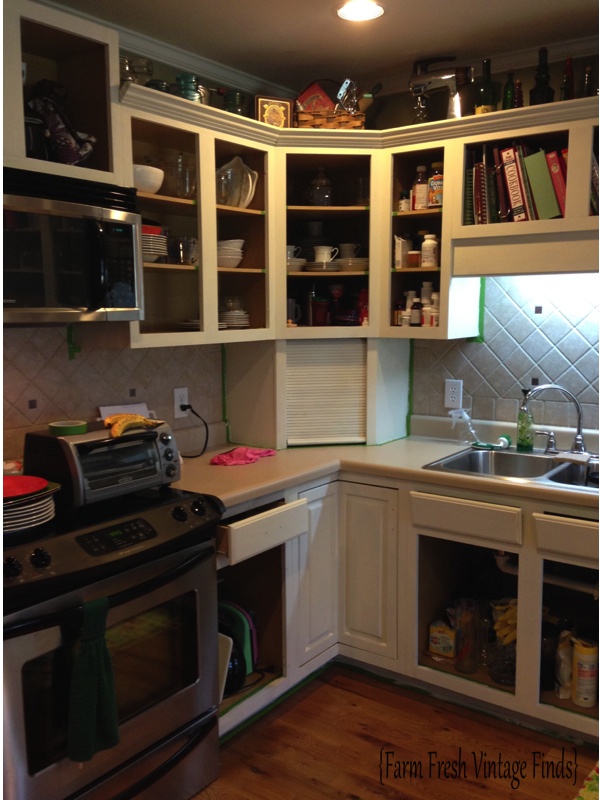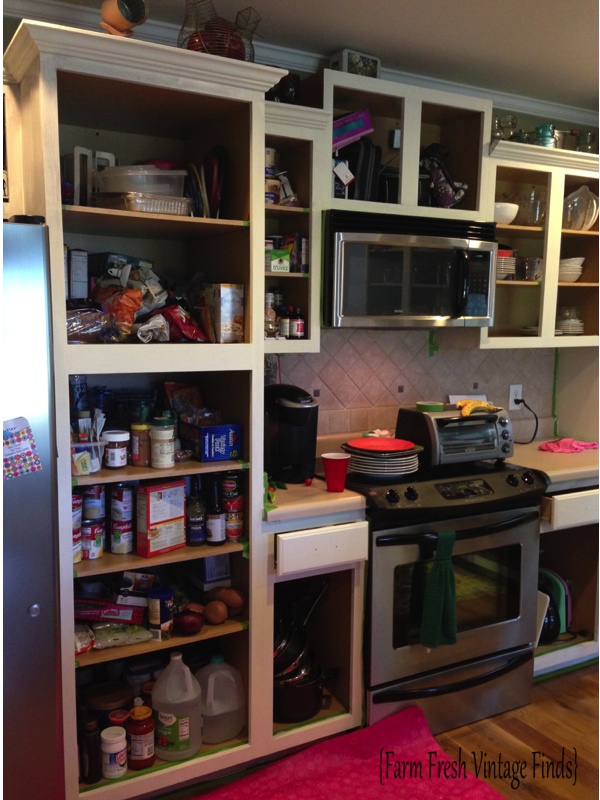 Stay tuned for tomorrows post and the upcoming reveal.  You won't want to miss this transformation.  Do you have cabinets you'd like to have painted?  If you are within 1 hour of Fairview TN, email me at farmfreshvintagefinds@gmail.com for pricing and details.Don't forget to subscribe to get all the latest info delivered directly to your inbox and please check out my Facebook page.
 Thanks for reading and commenting below.