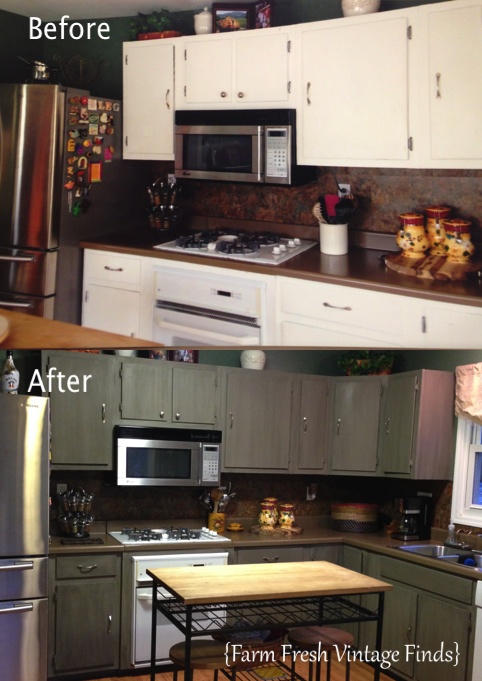 When I started working on this kitchen I felt like there was no where to go but up.  The Kitchen cabinets in this lake house were as plain as they could be and painted bright shiny gloss white.  They were however built well and for a weekend retreat they serve the purpose in this kitchen.  My client had seen the kitchen I did recently where I painted kitchen cabinets with Annie Sloan French Linen and dark glaze.  She loved the look  so we decided that's what I'd do for her.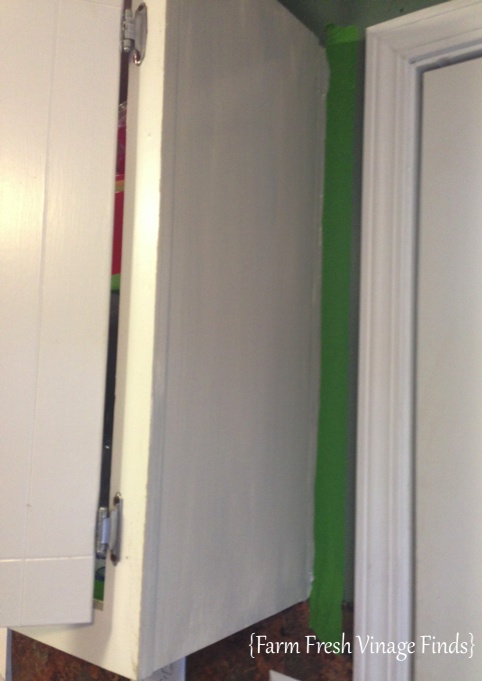 As usual I started by taping off all the walls and appliances.  Even though I've been painting for a long time and have a pretty steady hand it just makes things easier. Plain and simple.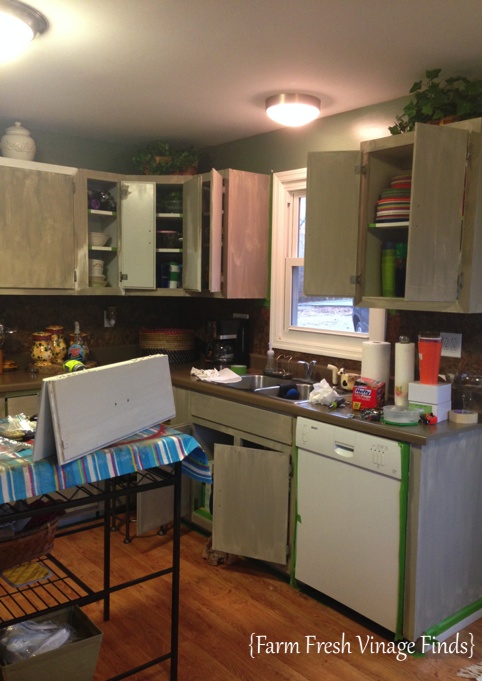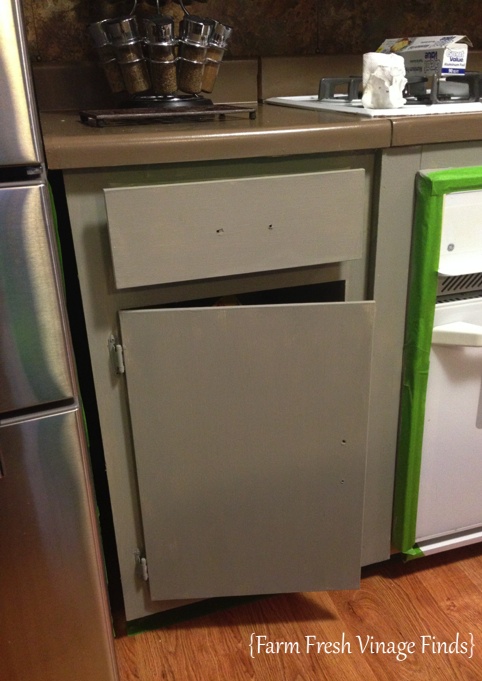 I actually left all the doors attached this time because we decide it would be best to paint the hinges.  They really stuck out in a not so good way and it didn't make much sense to replace them because they worked just fine.  Annie Sloan paint bonds to metal really well so it was a no brainer.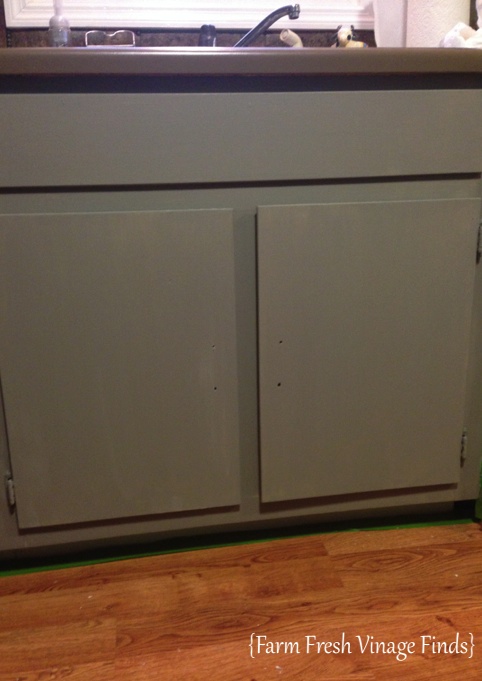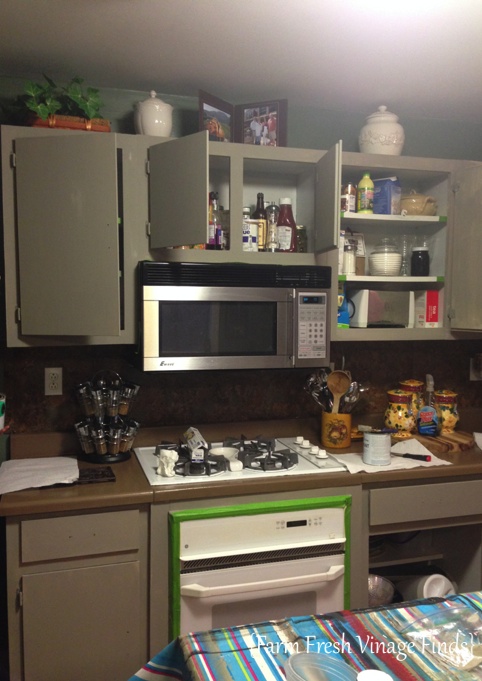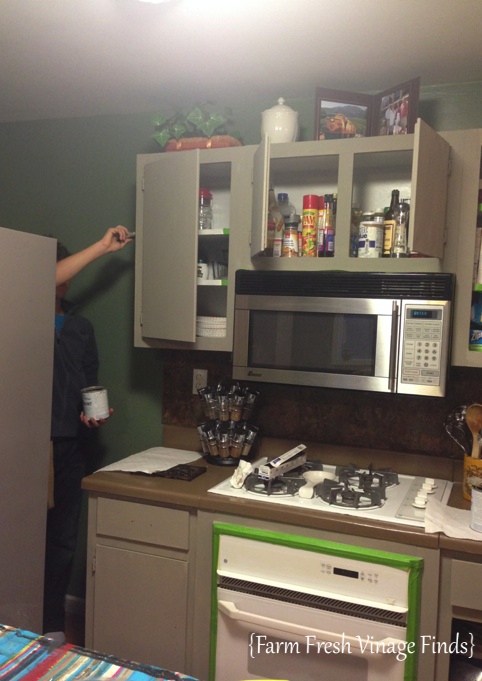 I even had my sweet little helper (aka my son) helping me.  I love that my kids are capable of helping me.  They're really good painters and let's face it teenagers like money so it just works out to "hire" them.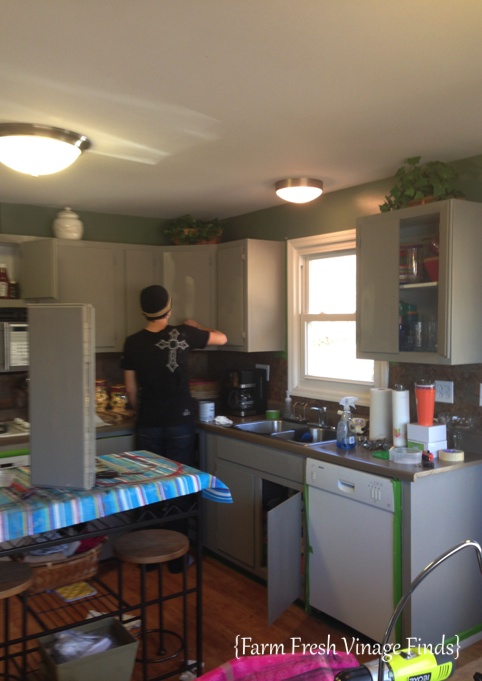 It took three coats of paint to cover all the shiny white.  I've read several blogs where people say that you can get one coat coverage but I haven't had that experience.  More power to them.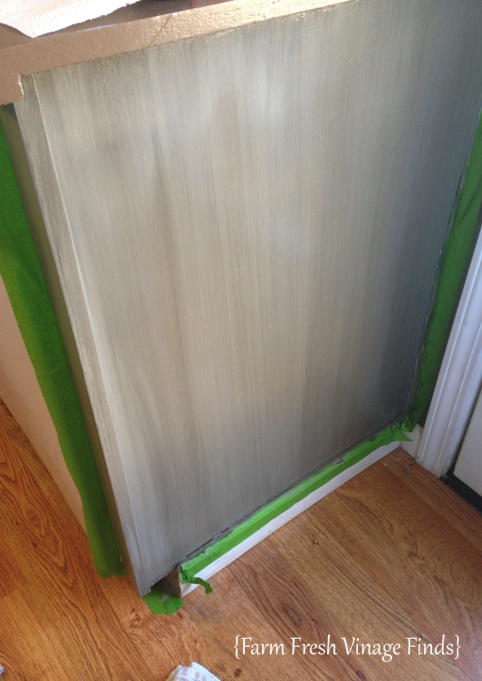 Next it was time to add the glaze.  This process is very time consuming.  It's one of my least favorite things, as a matter of fact.  HOWEVER it produces the best look and it's so worth all the work.  It just takes time.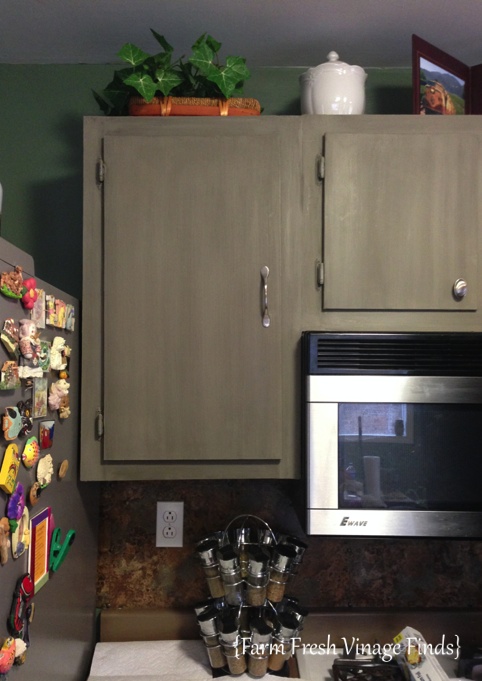 After all the glaze was added I used soft wax to seal the cabinets.  There is a little controversy about using wax on cabinets but I love it as a finish coat.  It seals well and buffs out with a beautiful shine.  If it needs to touching up it literally takes minutes to do, so I'm sticking with it.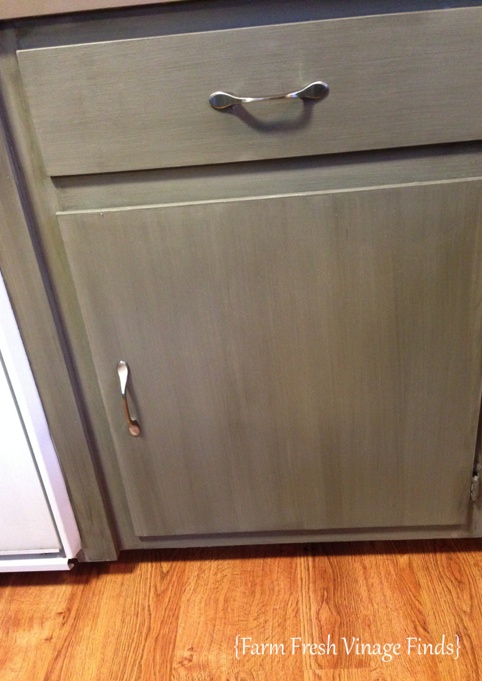 Finally it was time for hardware.  I LURVE the contrast of the cabinets against the hardware.  This finish almost has a stainless look.  It's a little modern but still has warm inviting feel.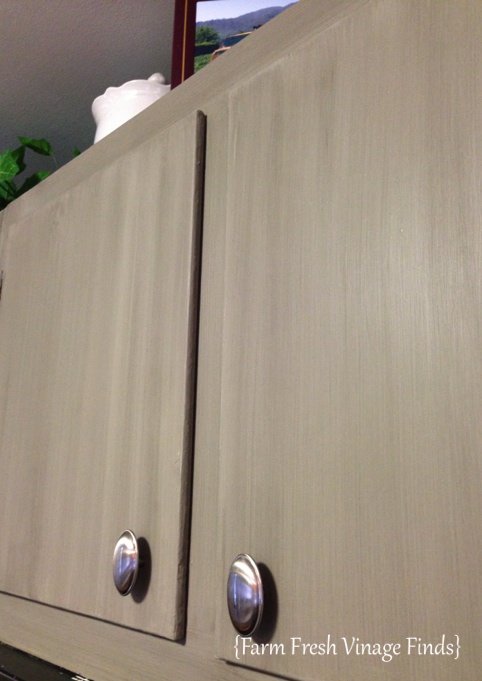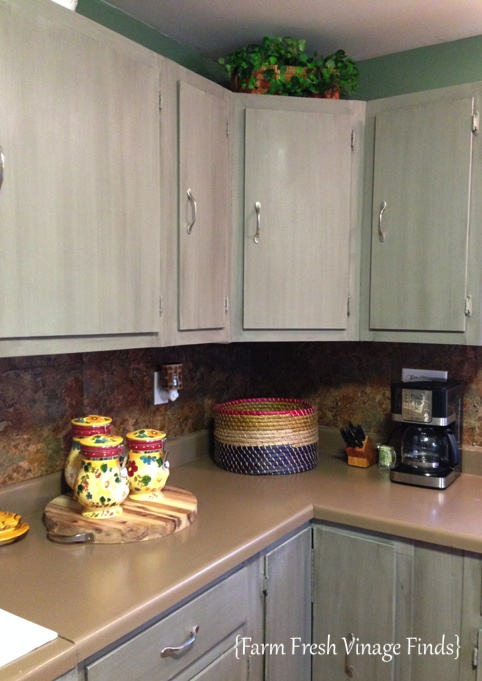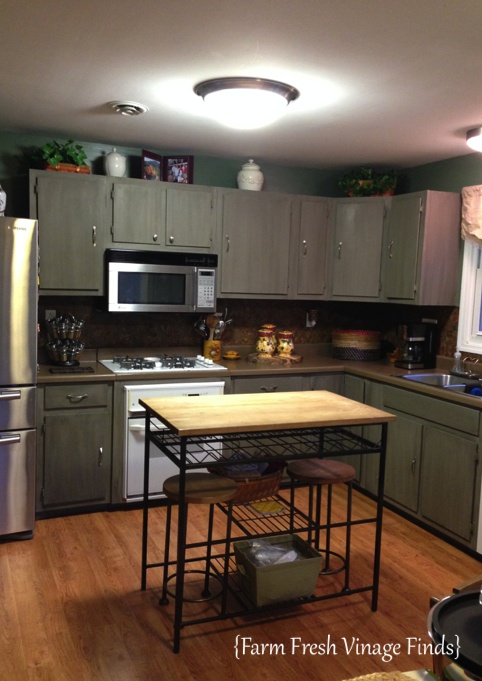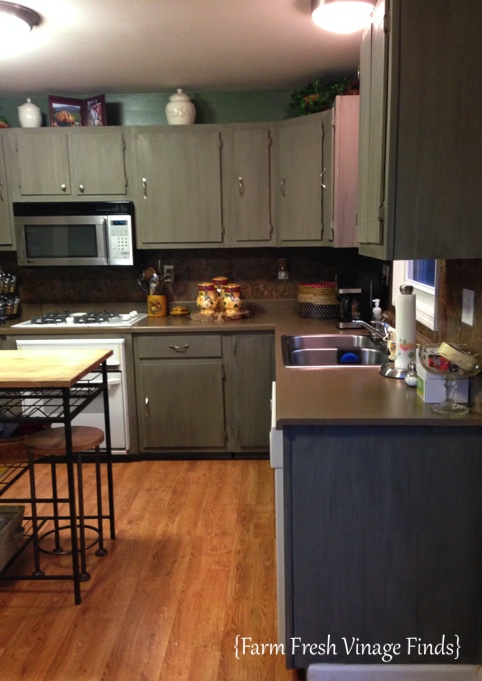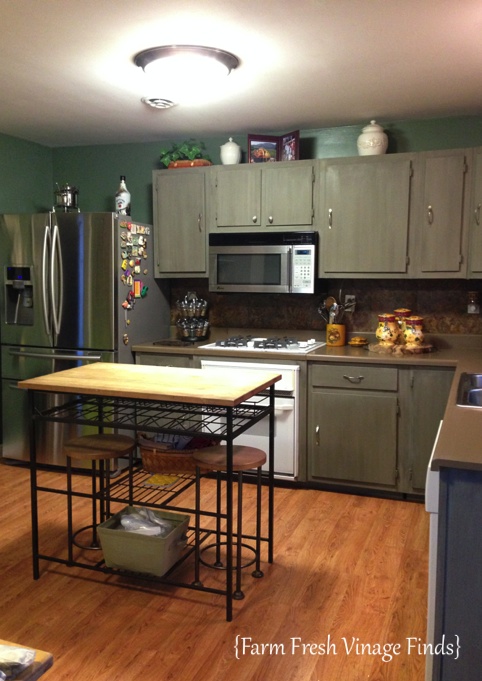 Do you have cabinets or furniture you'd like to have painted?  If you are within 1 hour of Fairview TN, email me at farmfreshvintagefinds@gmail.com for pricing and details.
Don't forget to subscribe to get all the latest info delivered directly to your inbox and please check out my Facebook page.
Thanks for reading and commenting below.