Hey everyone, how are you?  I'm blazing through summer over here. Project after project.  I think we've made more changes around the farm this summer than ever before!  It's so much fun…..not sure hubby will say he's "having fun" until all the projects are completed but he's still smiling while checking off our to-do list so that's good.
I have been getting lots of questions about painting cabinets.  Many people have asked me lately if I have a painted cabinet tutorials.  Well it just so happens that I have several.  So today I wanted to share a round up of some of my past posts to help all of you conquer the GIANT task or painting your cabinets a little easier.
First up…these boring oak cabinets transformed with Annie Sloan Chalk Paint.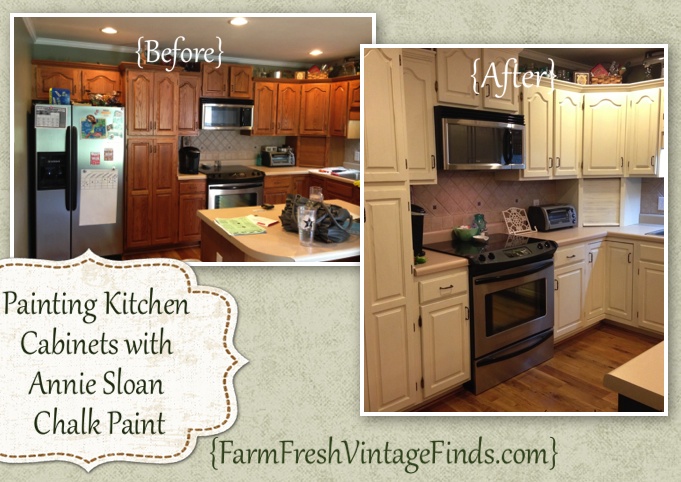 In this post I showed you how to paint oak kitchen cabinets with Annie Sloan Chalk Paint in Old White.
Next we have the dreaded thermofoil cabinets….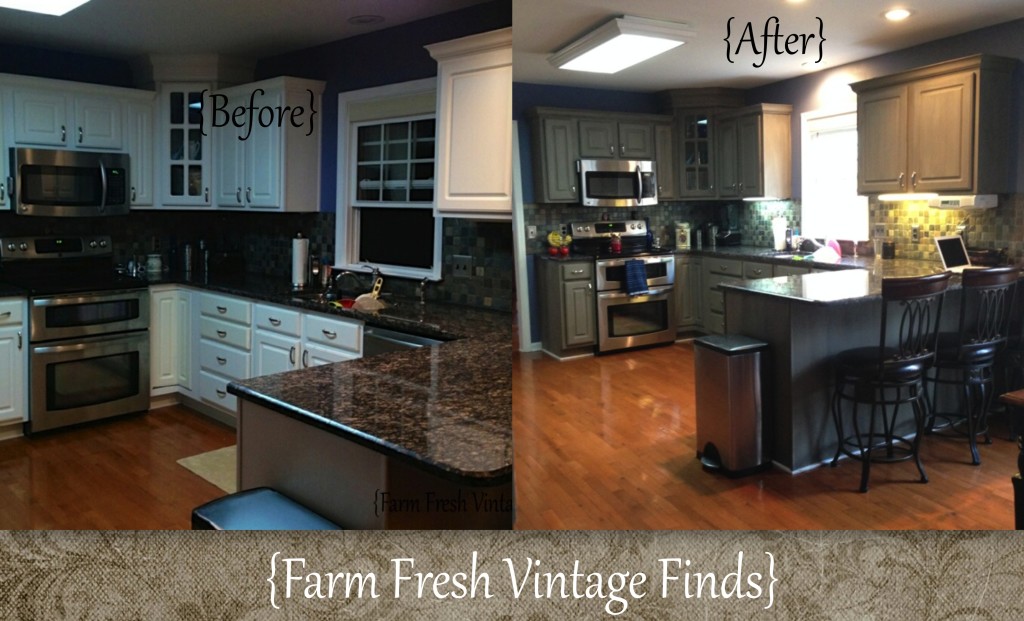 Painting thermofoil is a BIG job but if you take your time and do your research you can do it!
Next up we have a kitchen that previously had a "pickled oak" finish….
This style isn't for everyone but my client wanted a Tuscan feel and we were able to achieve just what she wanted.
Next we have this plain white kitchen that was in need of warmth and interest….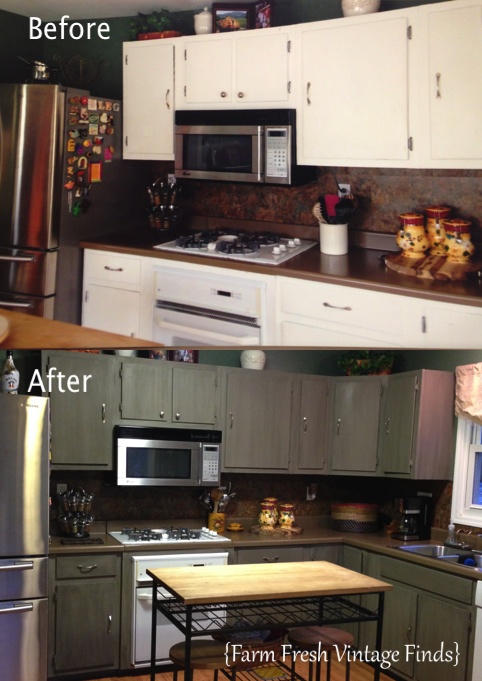 Painting your bathroom vanity is also a great way to save money and get a completely different look.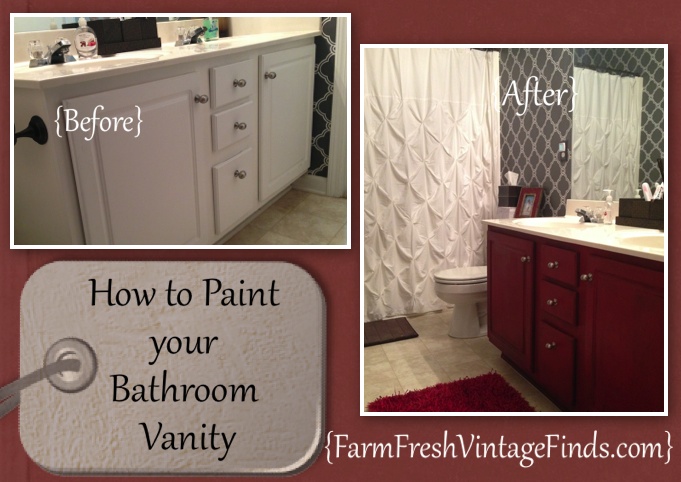 In this post I used black and red to paint the vanity and give it a rich texture.
So that's it for now friends.  I hope you can find lots of inspiration and help in these posts, if you're planning to paint your kitchen cabinets or bathroom vanity.  Or if you are local to Nashville TN and surrounding areas feel free to contact me to discuss hiring my team to paint your cabinets.
Blessings to you today!
Beth