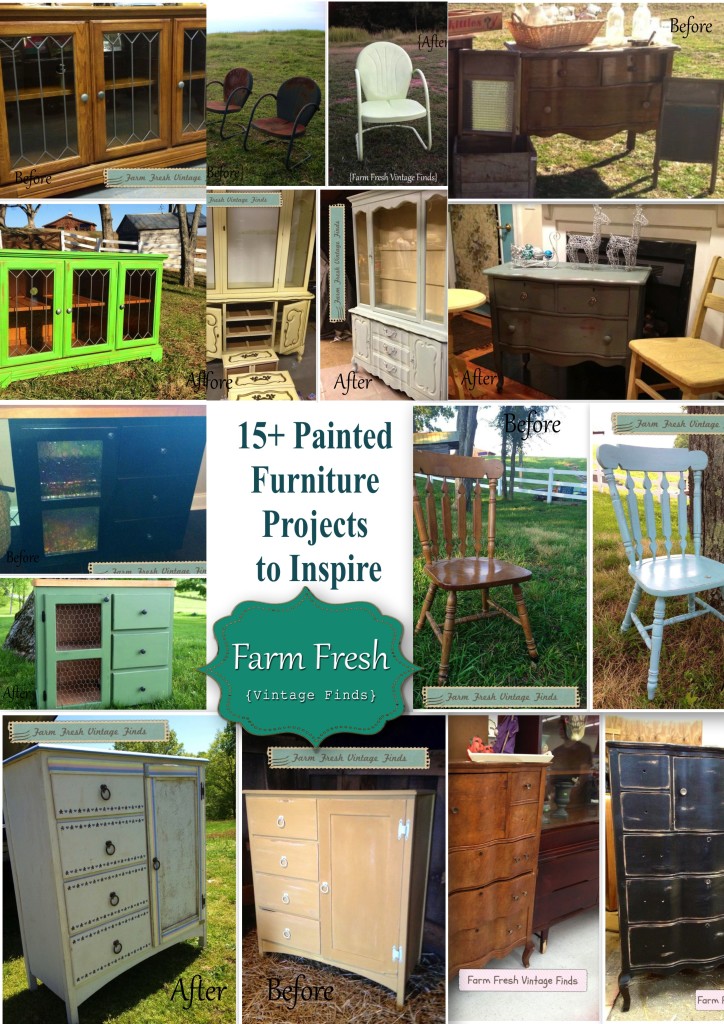 I've mentioned before how I have lots of photos of my work on my computer.  I had this grand plan that I was going to post all about each of them and then reality hit me and I realized that posting all of them just wasn't gonna happen.  So instead I decided I'd just share a few before and after photos for you guys.  Lots of these were client projects and some were pieces that I purchased and then reworked and sold.  I hope that you'll find at least one painted furniture idea here that inspires you.
Be sure and leave me a comment letting me know which one is your favorite.
This media cabinet is done in ASCP Antibes Green.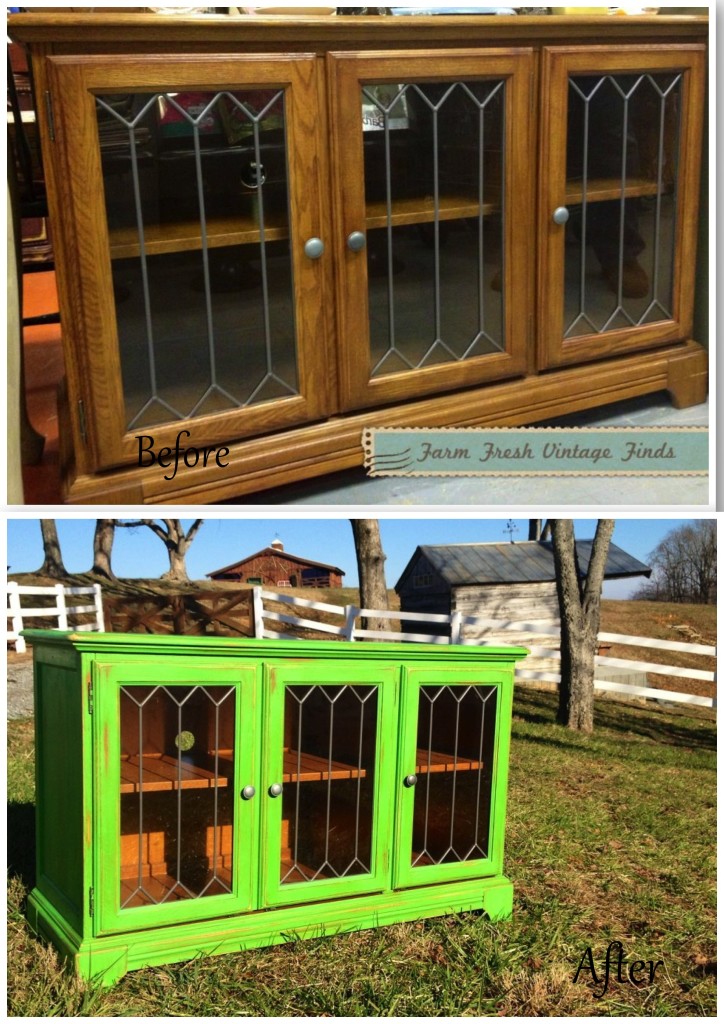 This chest was done in Sherwin William Tricorn Black.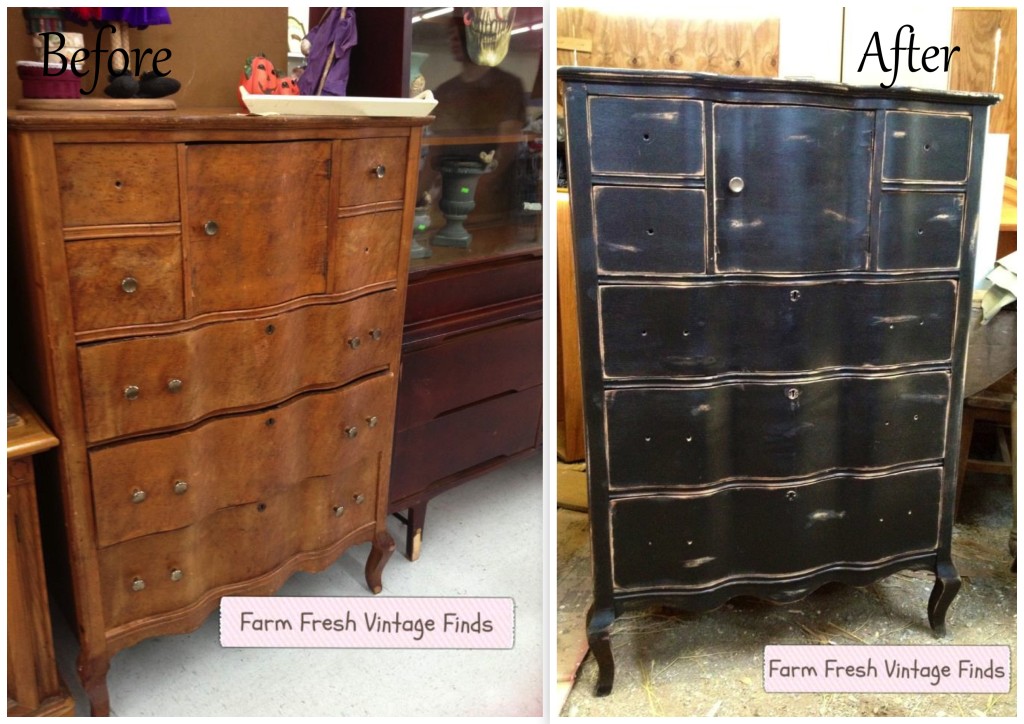 And here we have a chair done in latex paint I forget the color but it's very similar to ASCP Provence.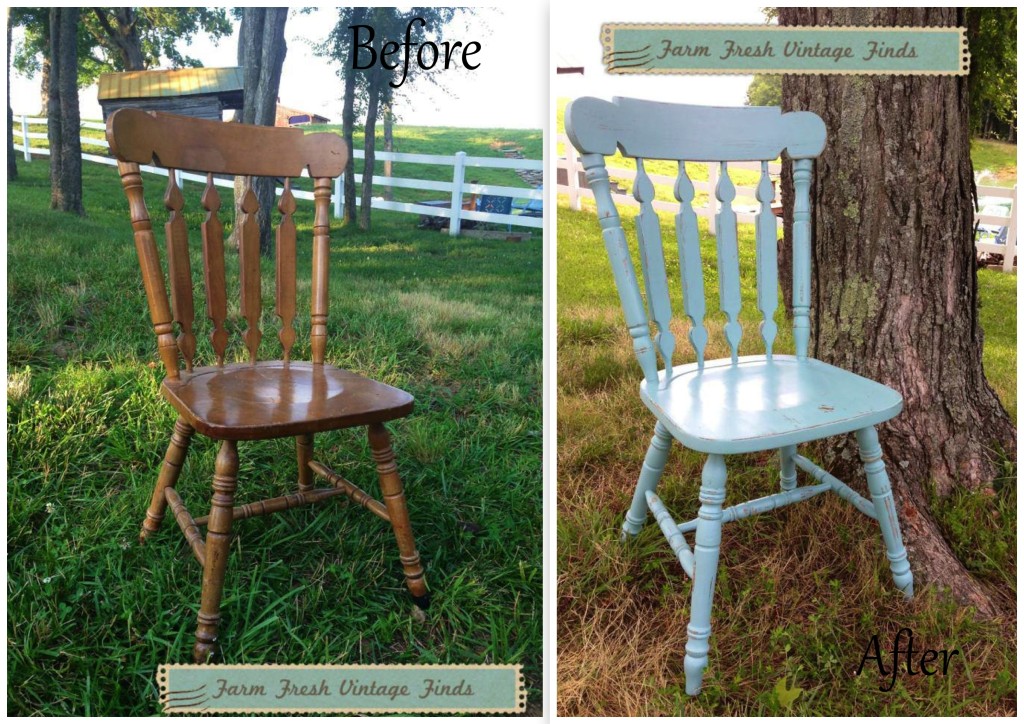 This hutch is painted in ASCP Duck Egg.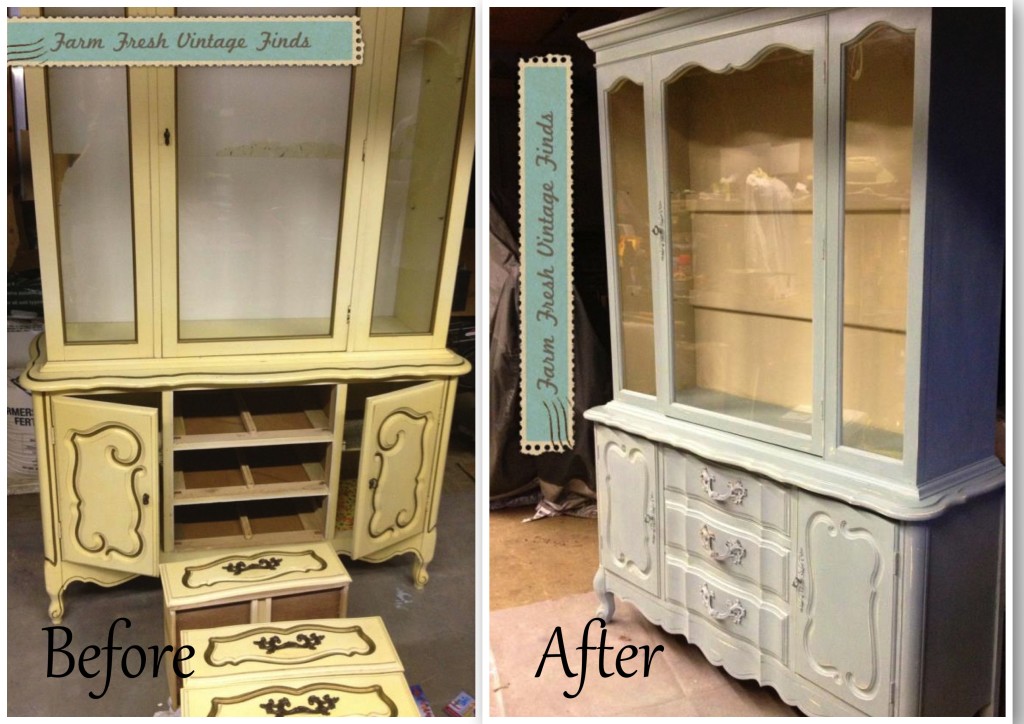 I reworked this kitchen island to make the top a little smaller and I replaced the glass with chicken wire, then painted it with latex paint very similar to MMS Lucketts Green.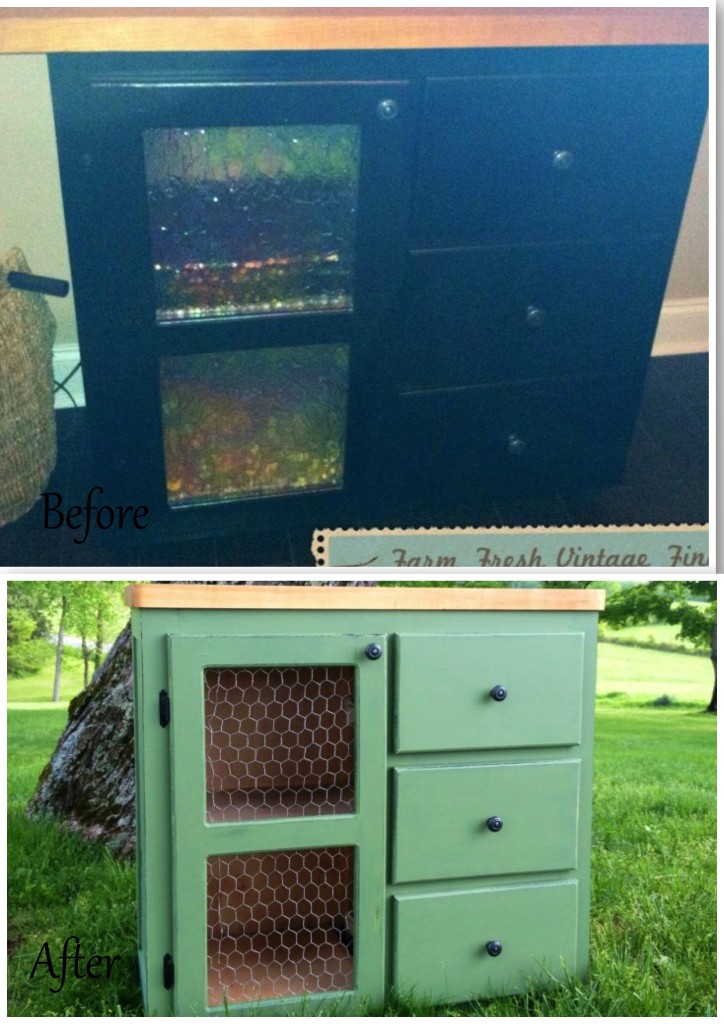 And here's an adorable bow front dresser that I painted in MMS Kitchen Scale.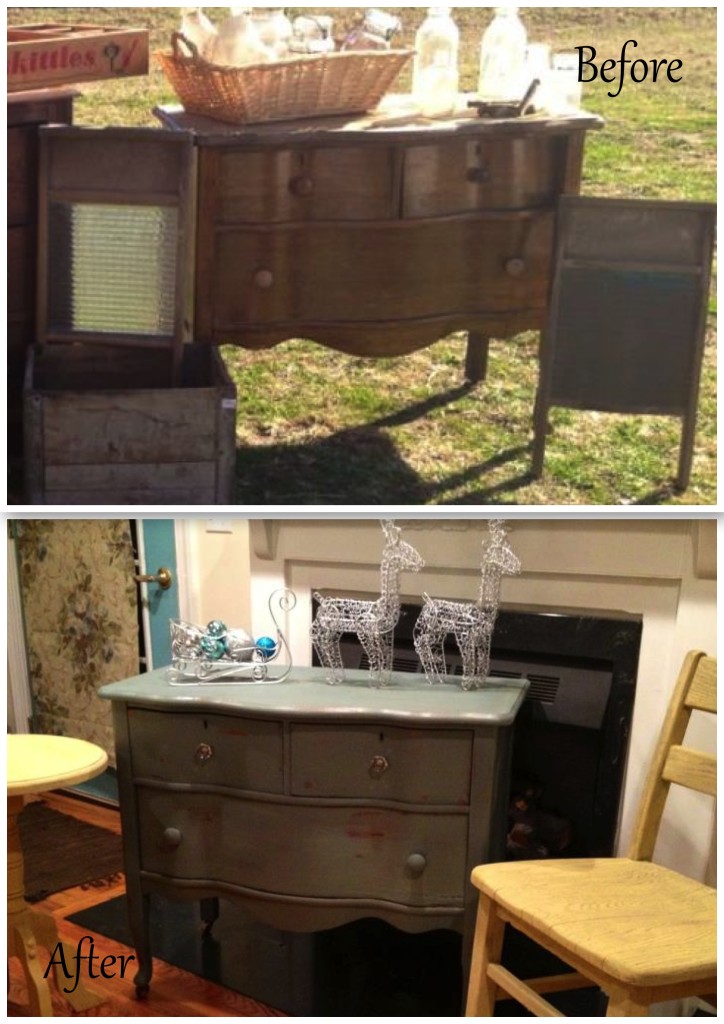 Here we have a coffee table that I painted in latex lime green and then chalkboard painted the top.  It's a great game table now!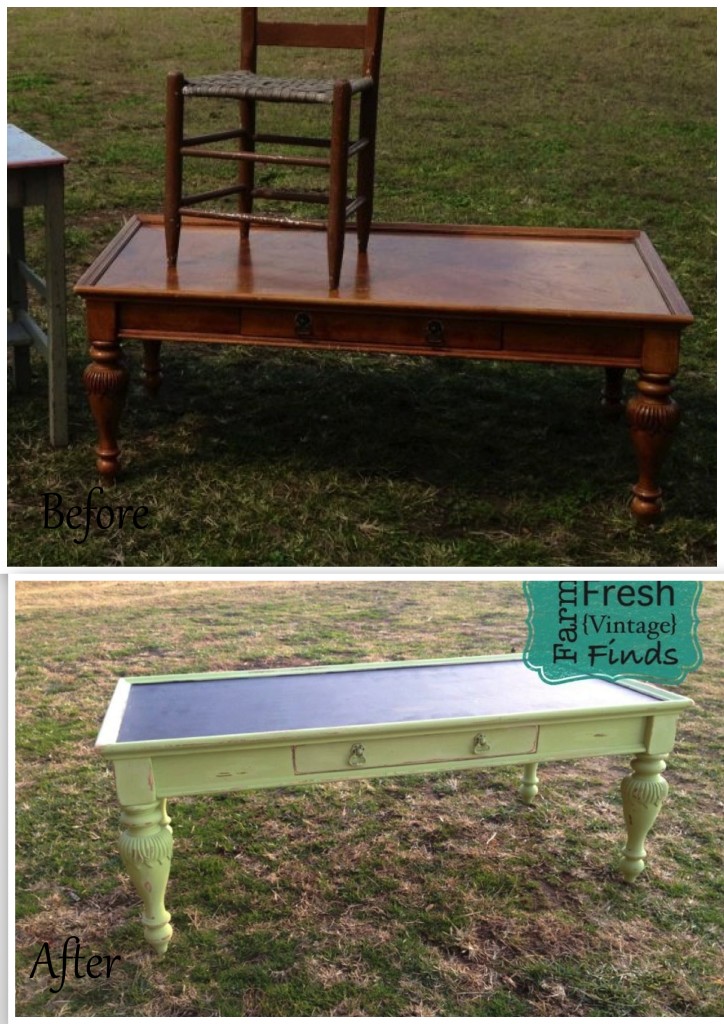 These metal chairs were a challenge.  I had to wire brush the entire surface and then I coated them with rust inhibitor and spray painted them with Rust-oleum in lime green.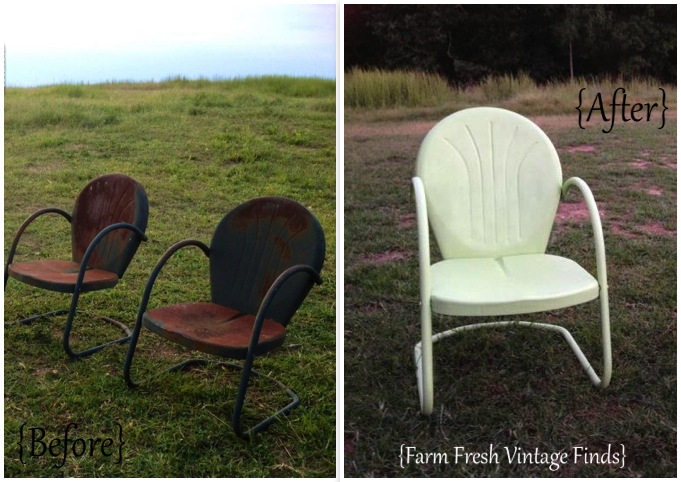 I transformed this art deco style dresser with ASCP Louis Blue.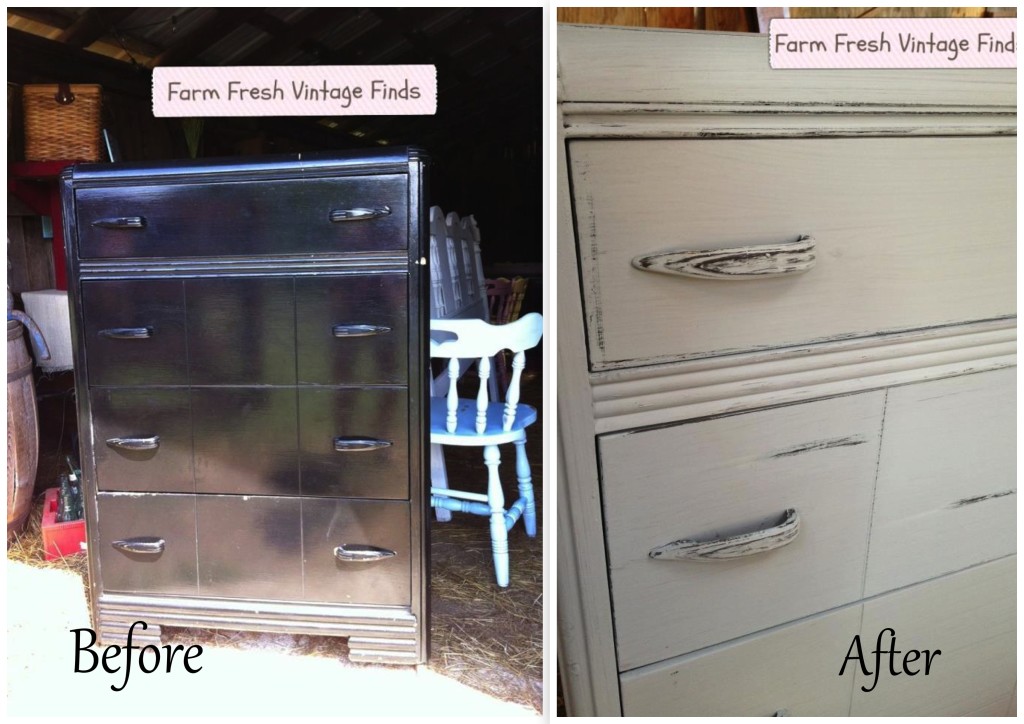 And this little baby turned out ADORABLE!!!!  One of my faves…..it had to be completely reworked and then I painted it with MMS Mustard Seed Yellow.
Here's a headboard done in ASCP Old White.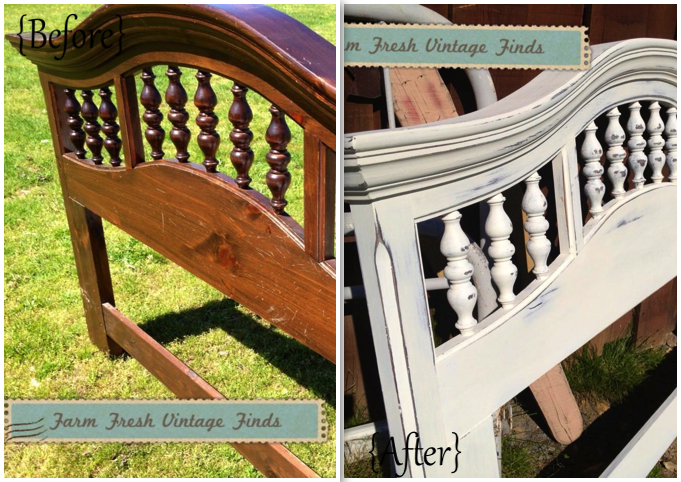 This bed is done in ASCP Old White with lots of distressing.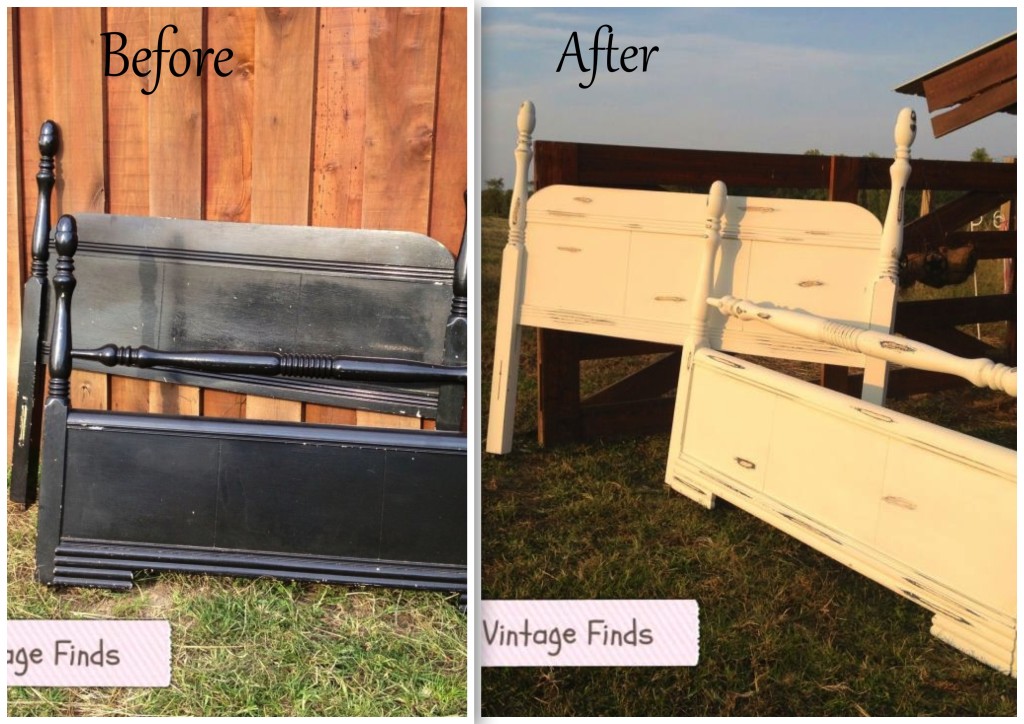 This vanity was done in ASCP Old White with turquoise hardware for a little added fun.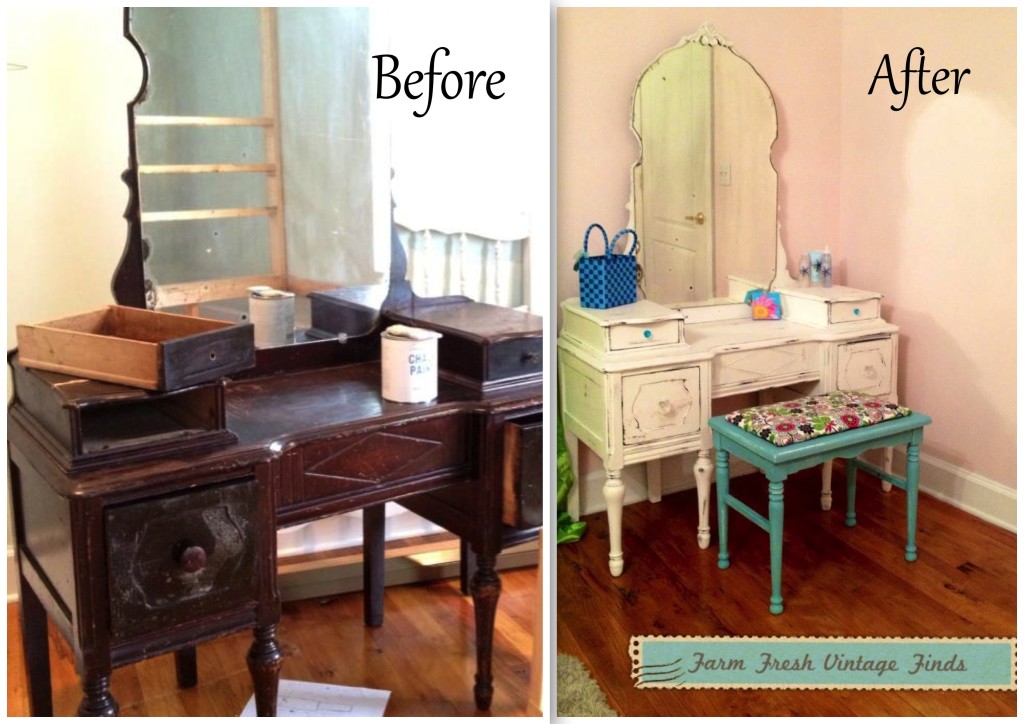 And heres a dresser that I did in latex paint.  It's a soft sea foam green.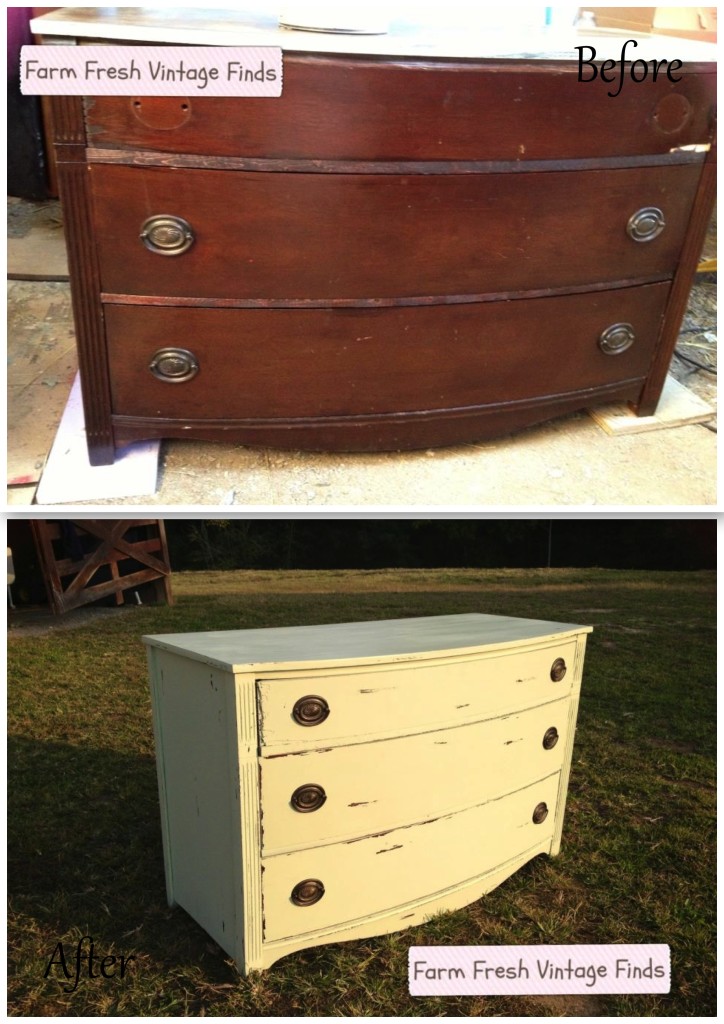 This buffet was done in latex paint as well.  It's a soft yellow.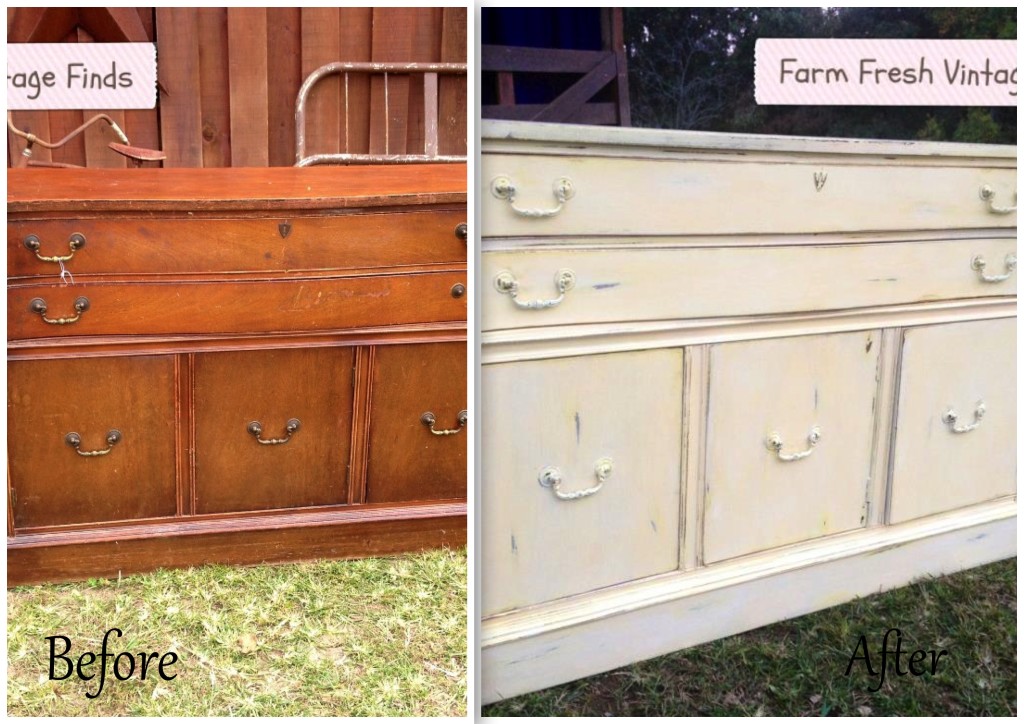 This chest of drawers doesn't look like it but it was a monster!  I mean giant and it had a matching dresser to boot.  I painted them with ASCP in French Linen.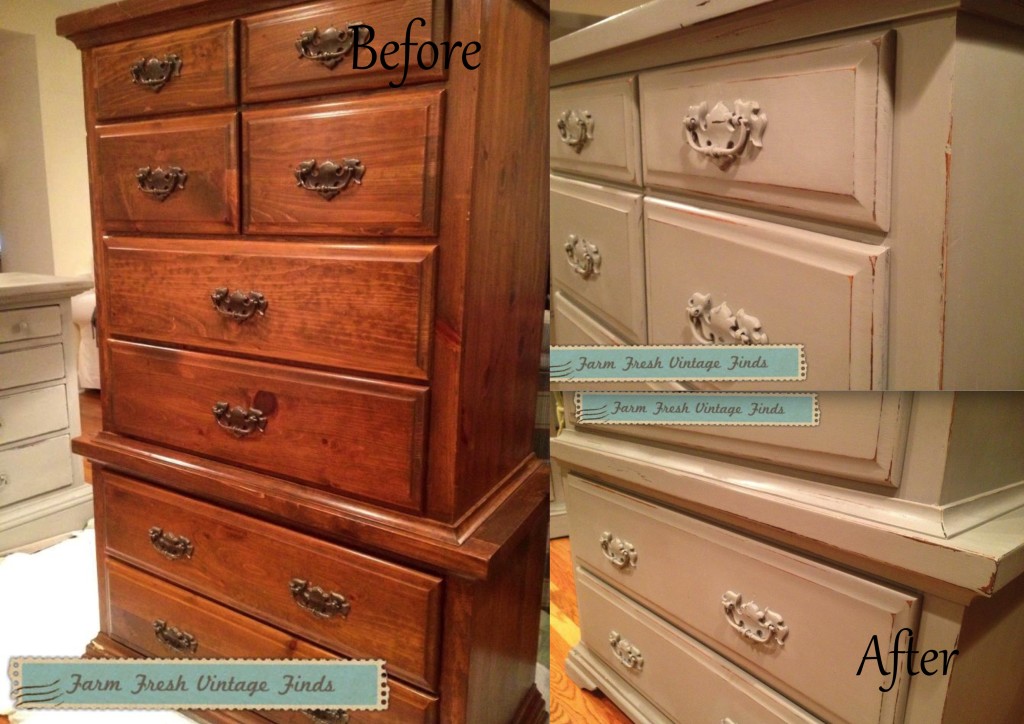 I paint lots of chairs.  These were done in ASCP Provence.
This side table was painted with latex paint.  It's from Lowes and the color name is Front Door Red.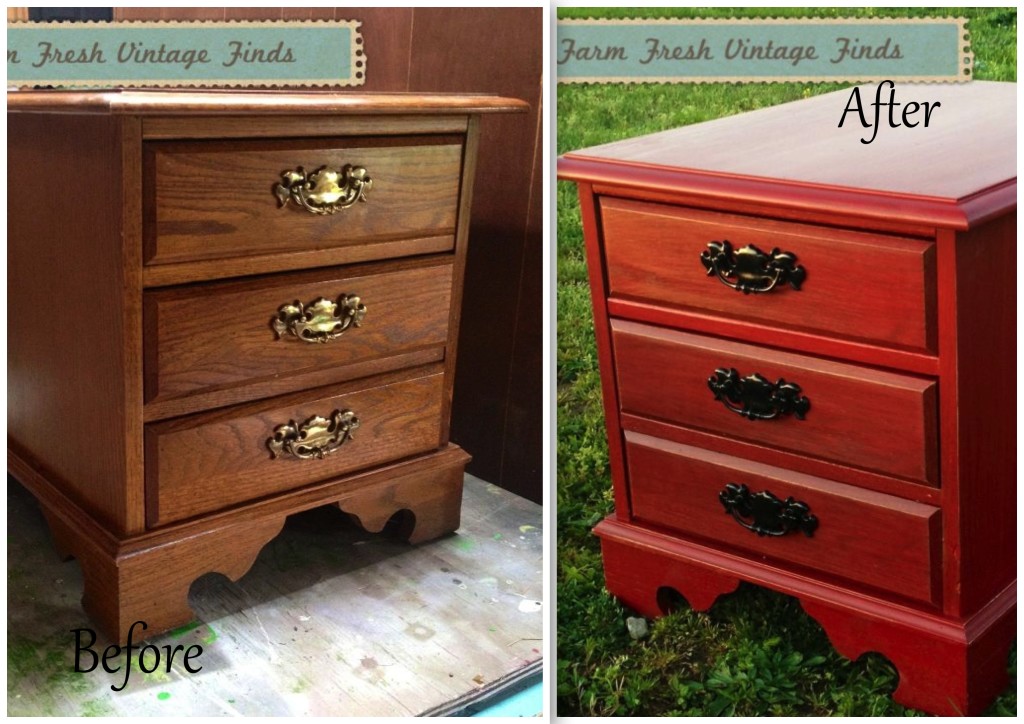 I custom mixed the paint for this side table.  It was a mix of ASCP in Emperors Silk and Coco I think. 😉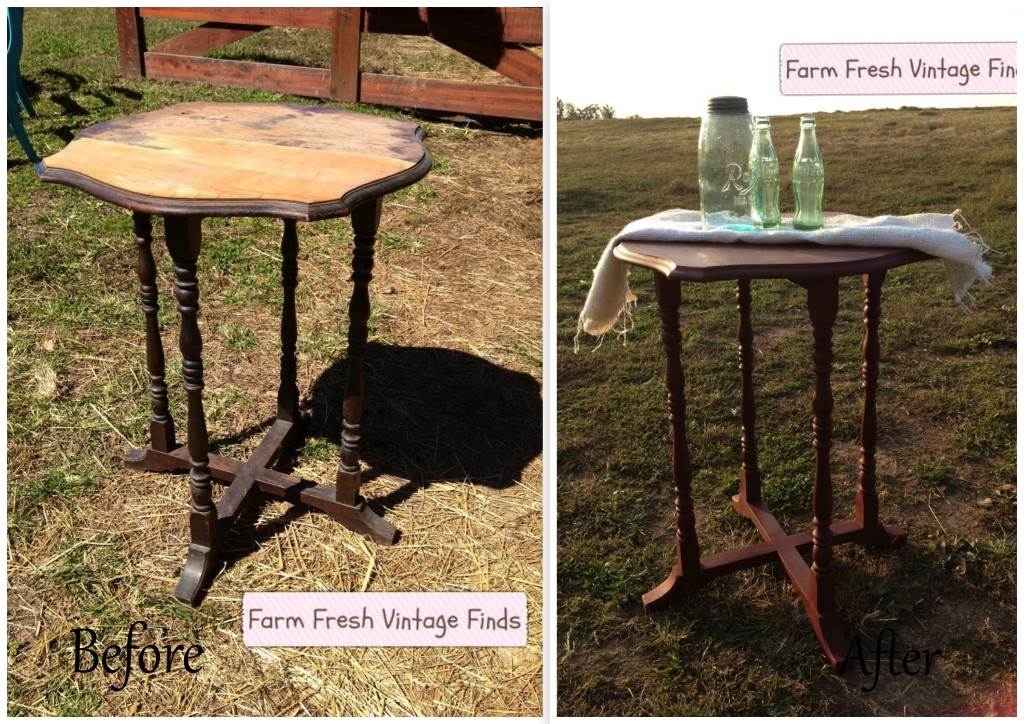 This side table was a custom mixed yellow.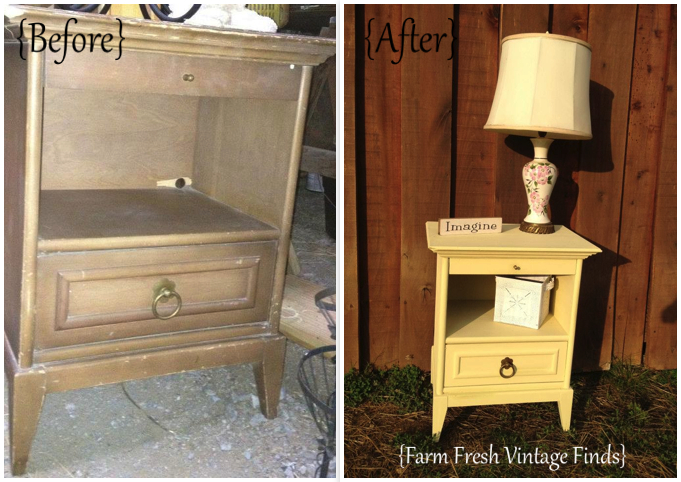 And here we have some more chairs.  I painted them with latex paint in turquoise and also painted a little side table to match.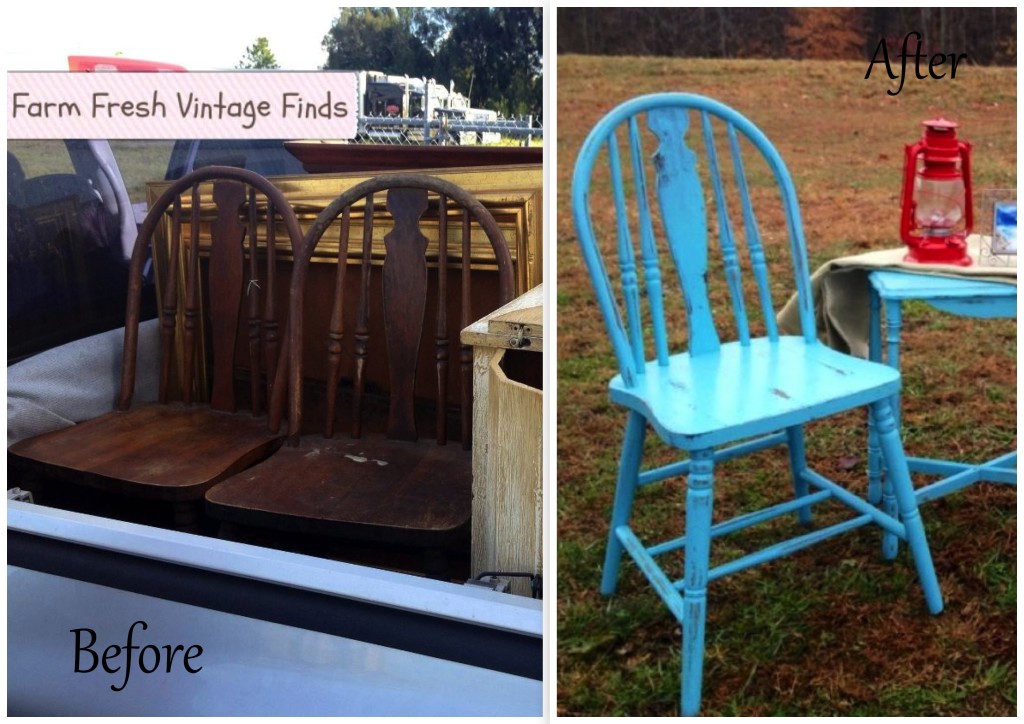 This table and bench were a fun redo because I still get to see them in my mother-in-loves house.  I had to completely strip down and sand the table and then refinish it.  The bench I painted with a custom mixed white and then the chairs with the same latex Front Door Red as above.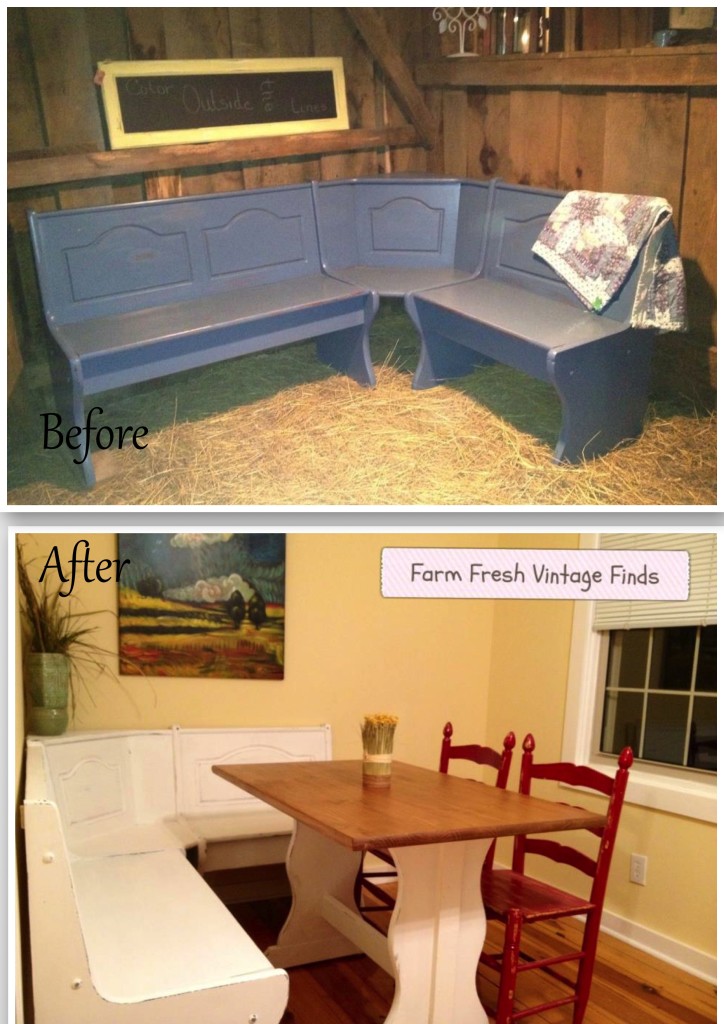 This little shelf was one of the first items I used Websters Chalk-like Paint Powder on.  It painted in a soft white.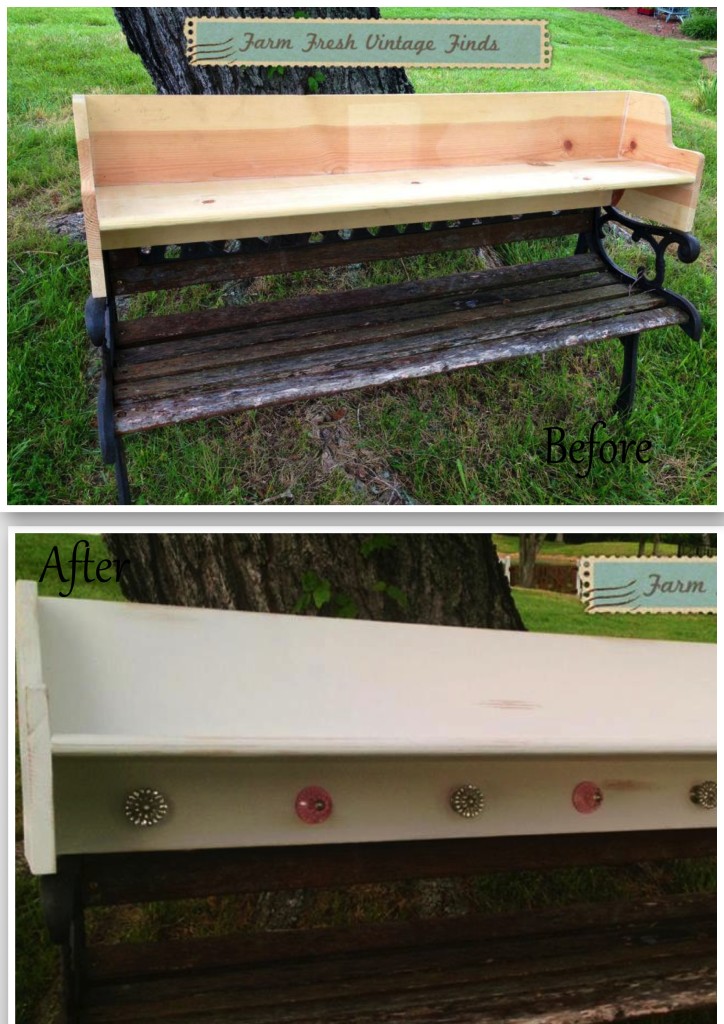 Thanks so much for reading along.  I hope you enjoyed this look at several of my projects from last year.
Do you have furniture you'd like to have painted?  Are you shopping for furniture and need help finding the perfect piece?  Email me at farmfreshvintagefinds@gmail.com for pricing and details about custom work and my current inventory.
Enjoy this post?  Don't forget to subscribe to get all the latest info delivered directly to your inbox and please check out my Facebook page.
Thanks for reading and feel to comment below.
~Beth