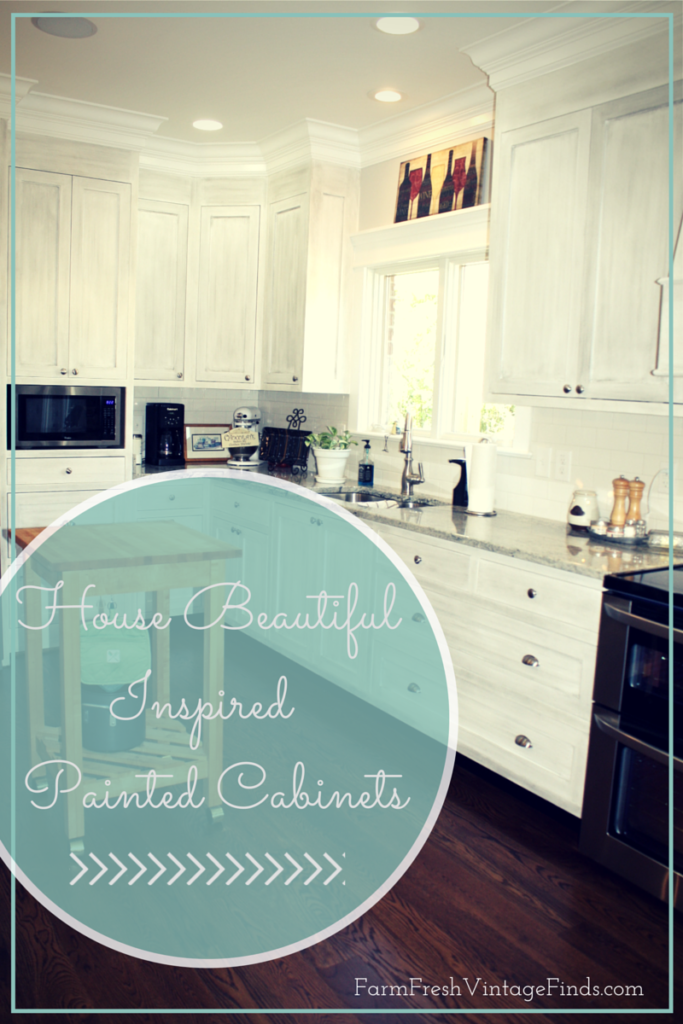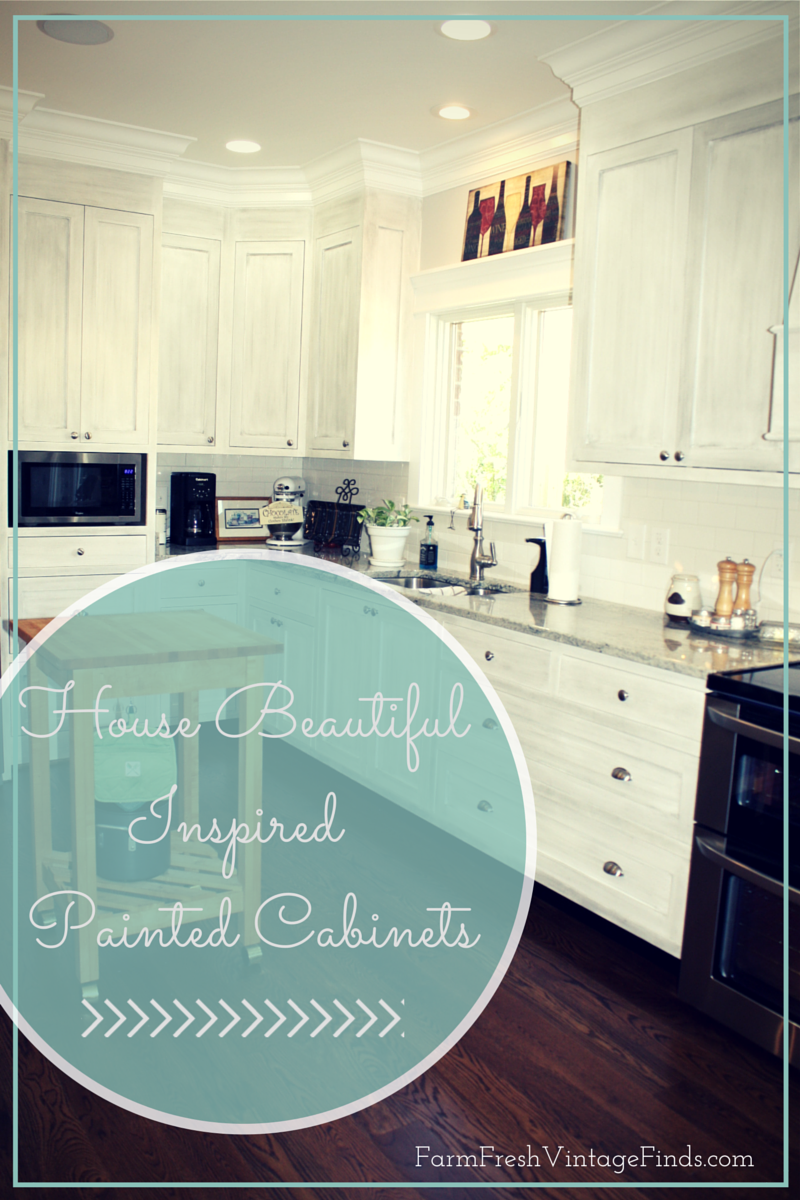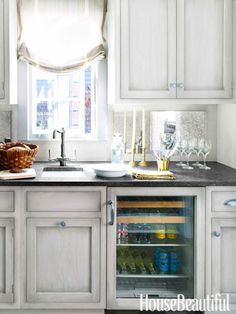 There once was a time when we clipped articles and photos from magazines and used them as inspiration.  You know, before Pinterest and the ginormous inter-web.  I myself had several 3-ring binders full of clippings I had torn from House Beautiful, Better Homes and Gardens and Southern Living to name a few.
 I had a client call me and say I have a magazine clipping of a kitchen that I want to see if you can recreate in my new home.  I was really excited because I'm a visual person and knowing exactly what a client wants me to do makes my life easier.  But when showed me this clipping from a magazine and said,"I want the cabinets in my new house to look like this", I tried to talk her out of it.
Not because I didn't like it or because I knew it would be a tremendous amount of work but because this photo was from a butlers pantry and she wanted the look for her entire kitchen.  I wanted to make sure she realized that on a larger scale this look would have a BIG impact on the room.  But she insisted that she wanted this look.
I'll let you see how wrong I was by trying to talk her out of it….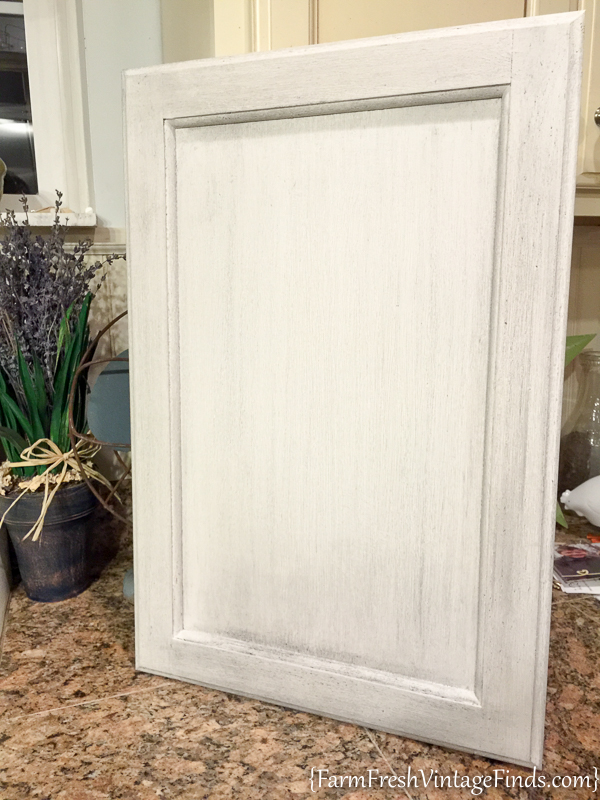 I usually create a sample board for my clients because this helps to make sure we're both on the same page.  This job was no exception.
Once my client approved it we were off to the races!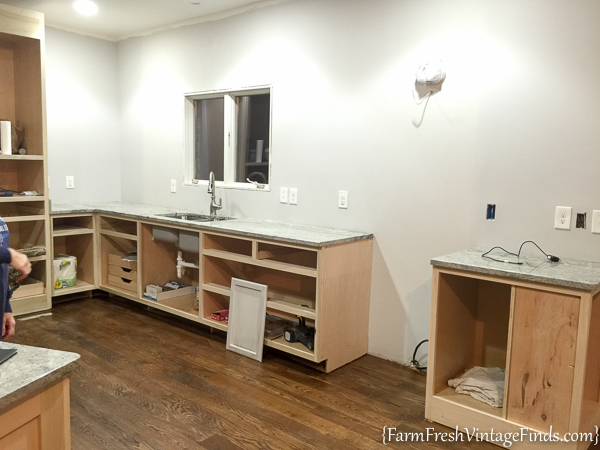 Here are a few photos of the kitchen during the building process.  These cabinets were all custom built by my client.
As you can see he's an incredible craftsman.
The doors hadn't been hung yet when I started so that was a plus.  Usually I spend lots of time taking them down.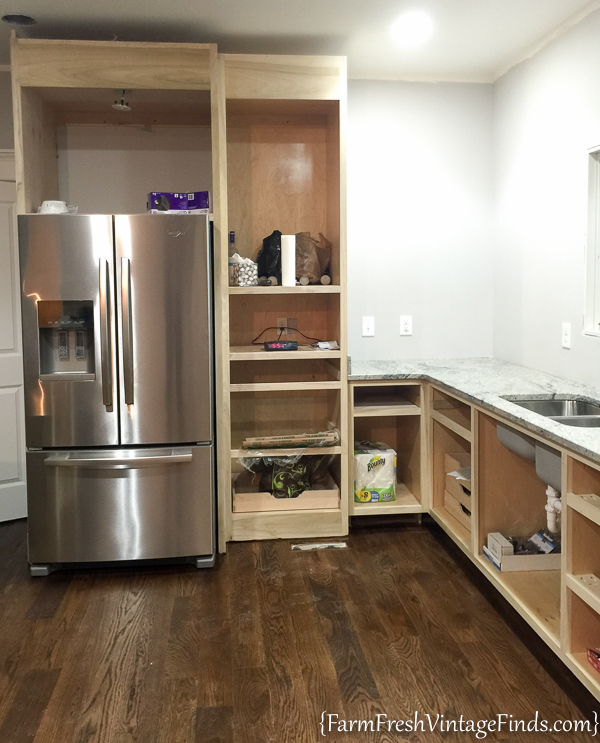 Once everything was installed it was time to get painting.  To create a look similar to the inspiration photo I used-
Debi's Design Diary DIY Paint in Beadboard for my base color.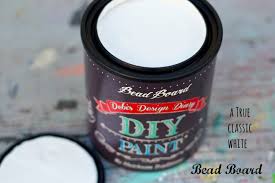 Heirloom Traditions Clear and Barnwood wax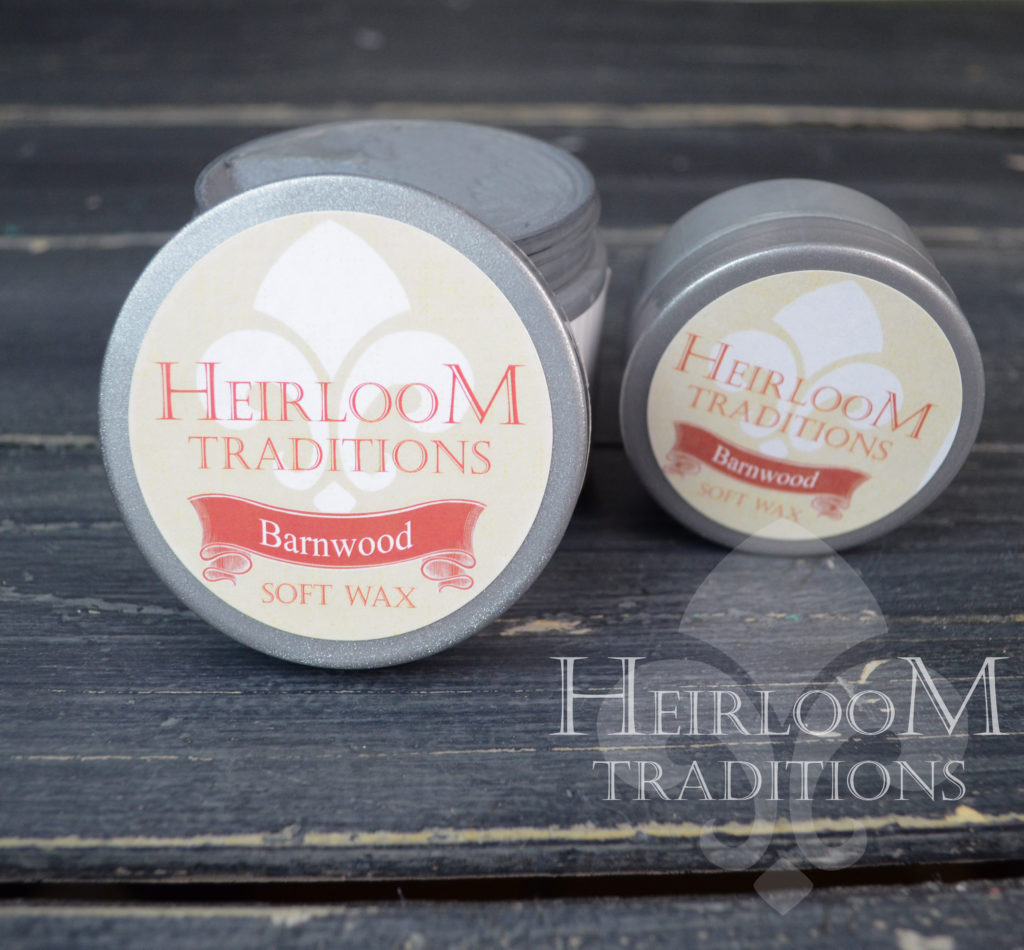 over my base color to create the washed look and
Heirloom Traditons Paint in Thunderous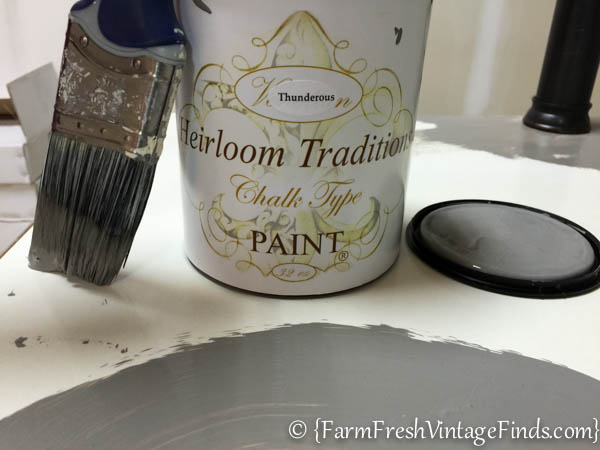 on the island with Heirloom Traditions Aqua Clear topcoat to seal.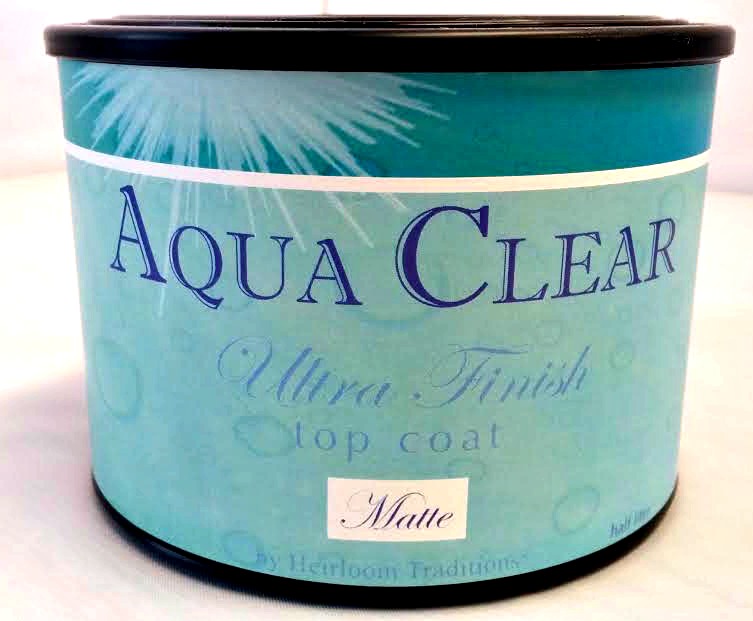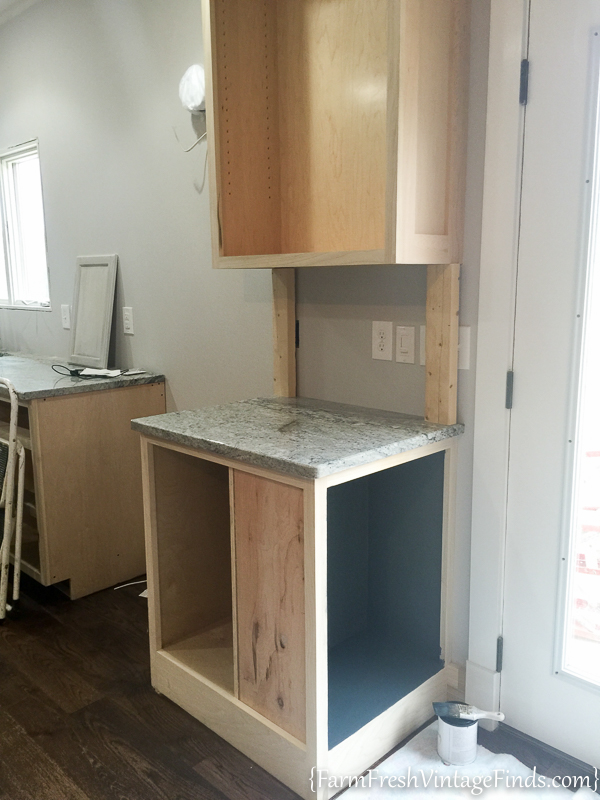 Since I was working with raw wood I applied the paint directly to the surface.  Heirloom Traditions and DIY Chalk Type paints are great in that they have built in primer and can be applied to almost any surface.  I've now used this paint on everything from raw wood to shiny laminate and had great adhesion.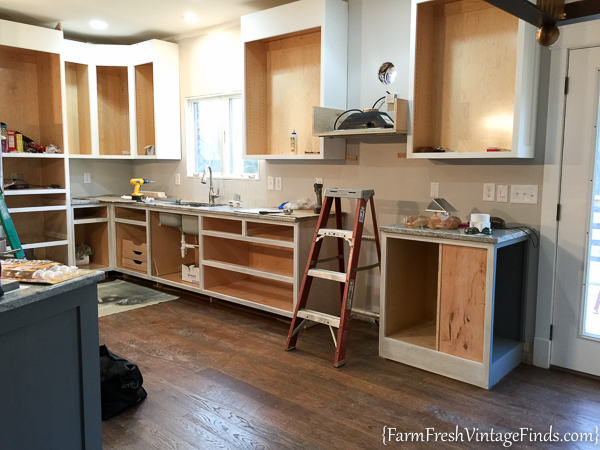 Once everything was painted it was time for the wax topcoat.  Using dark or colored waxes can be very challenging especially with a project this size.  First I applied clear wax to the surface and let it dry buffing and removing any excess.  Then I lightly went over the clear wax with the Barnwood wax to create depth.  This process took lots of time and I had a soft cloth handy to help get it applied evenly.  I also stepped back frequently to make sure things were even but still had an organic look.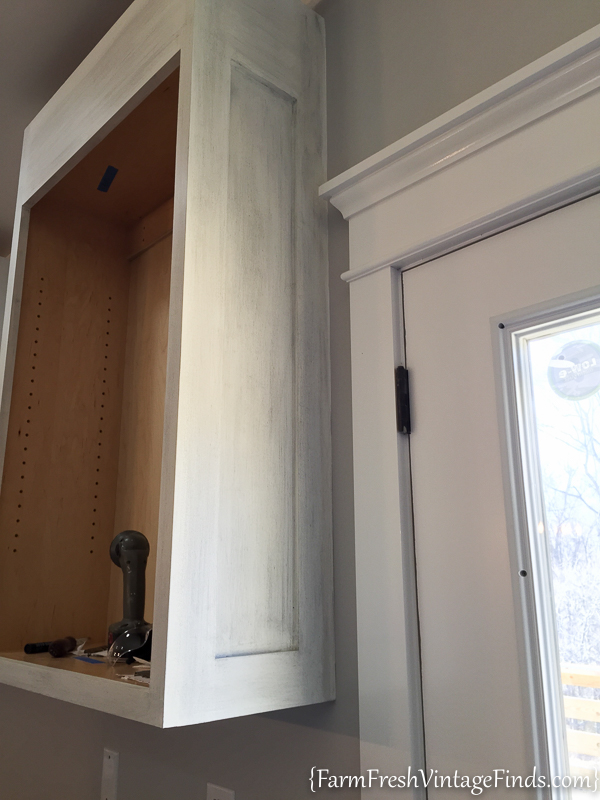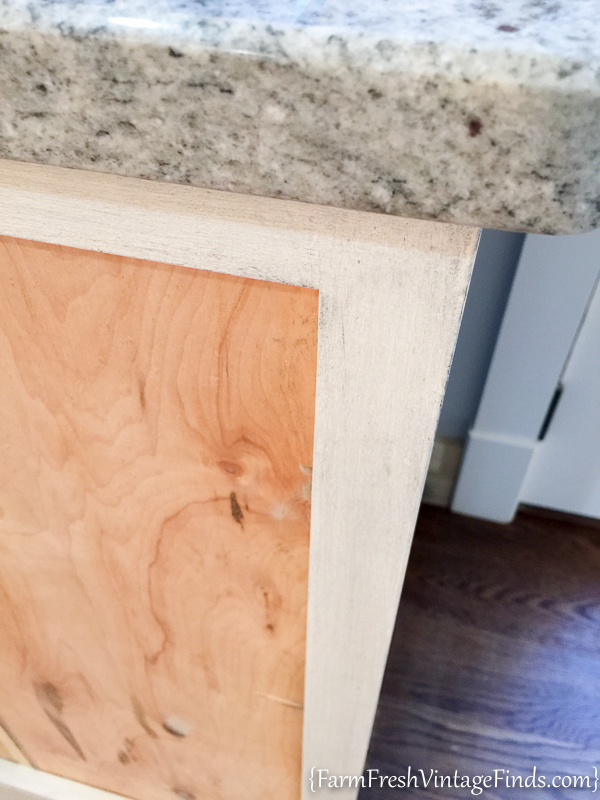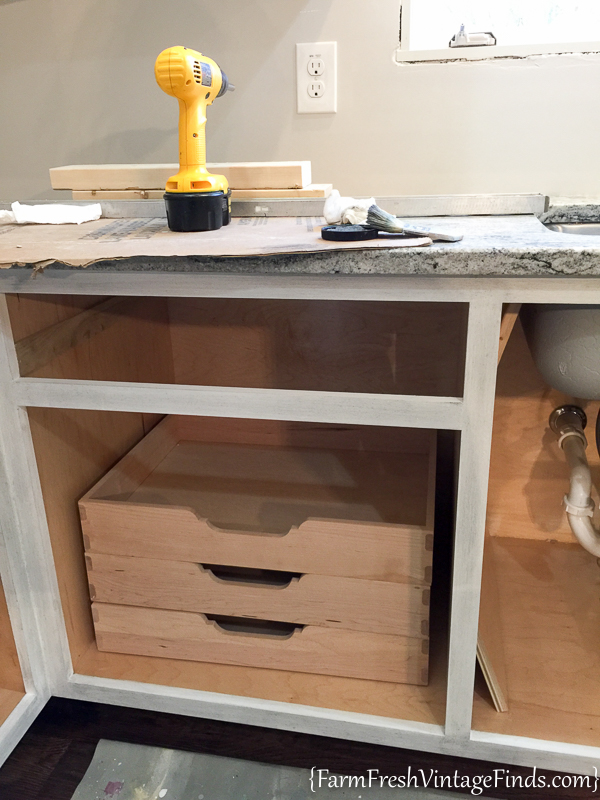 The island painting wasn't as intense.  It took 2 coats of Thunderous and 2 coats of matte Aqua Clear topcoat.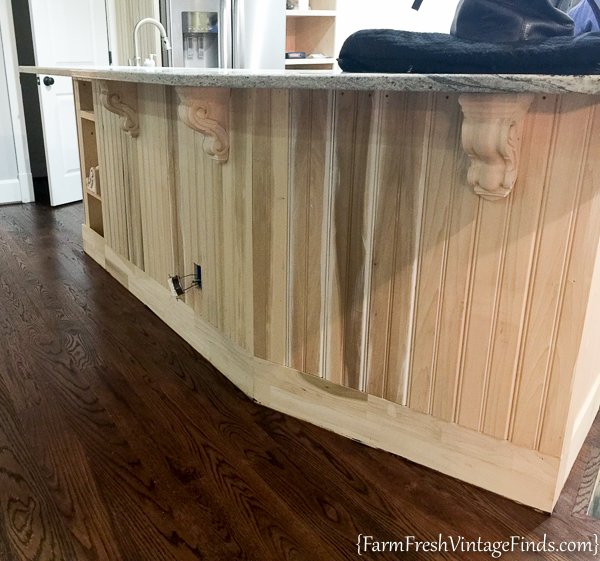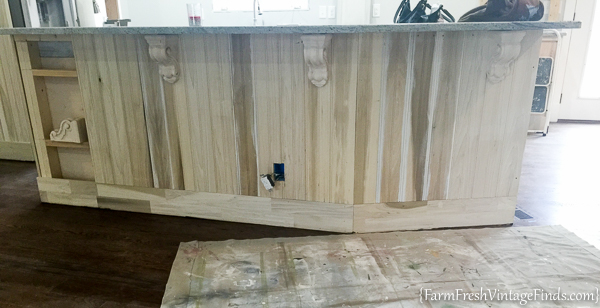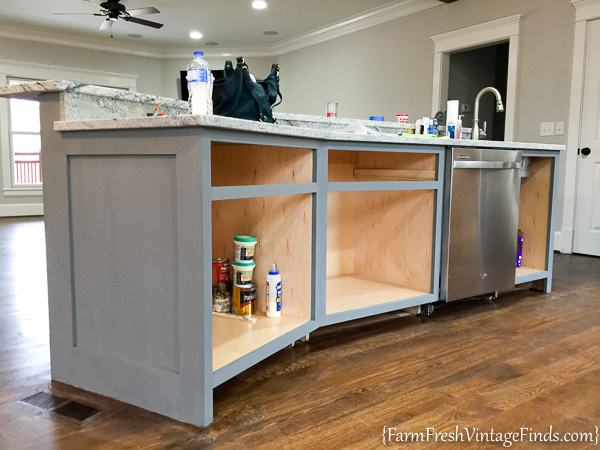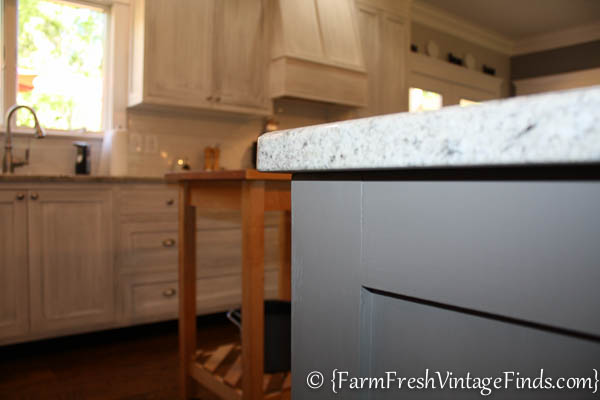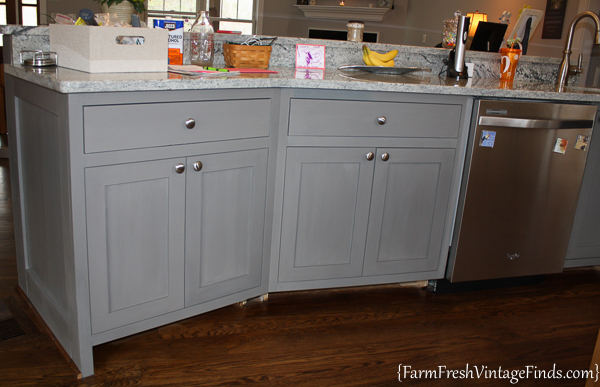 (When this photo was taken we still had to install the toe-kick.)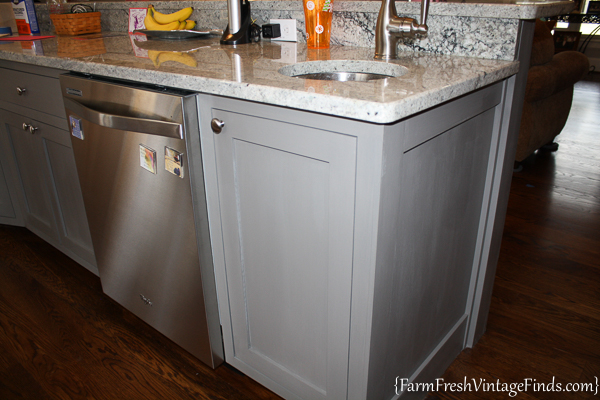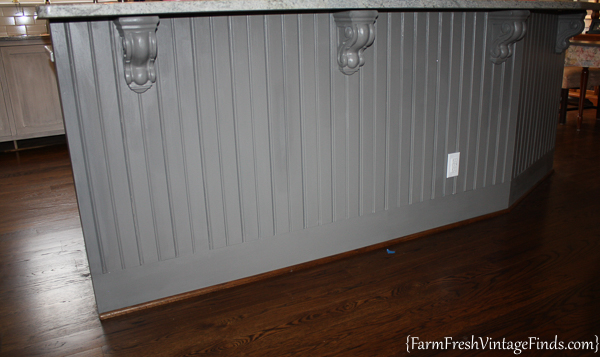 I love how the grey brought out the richness of the wax and created such a beautiful contrast against all the white.
All in all I'm incredibly please with how this kitchen turned out.  My client was thrilled with the end result and
I am so happy she stuck to her guns and challenged me to give her the finish she wanted.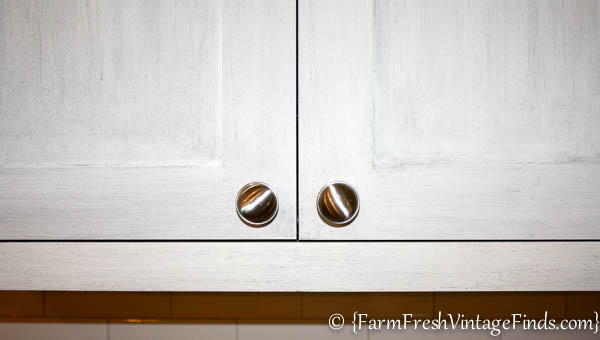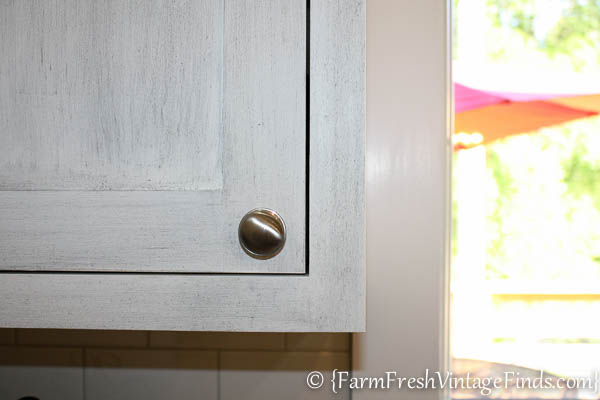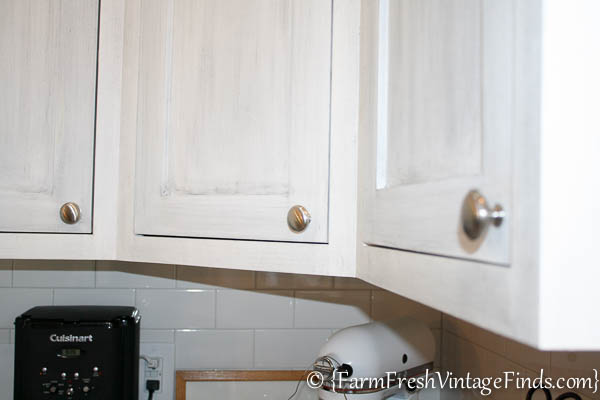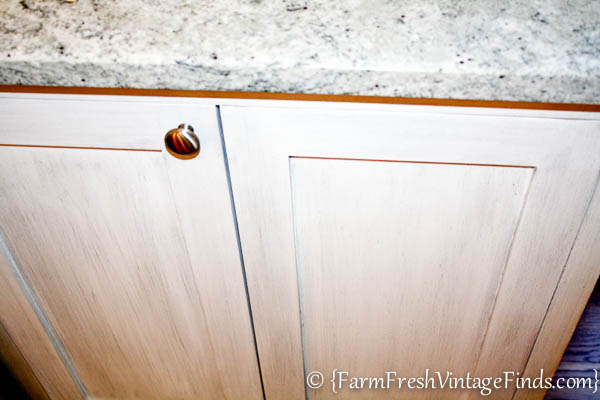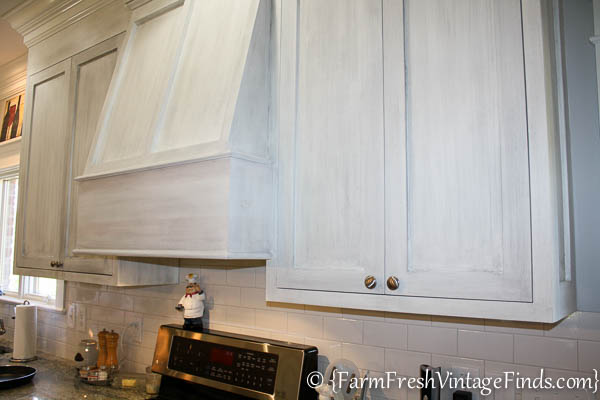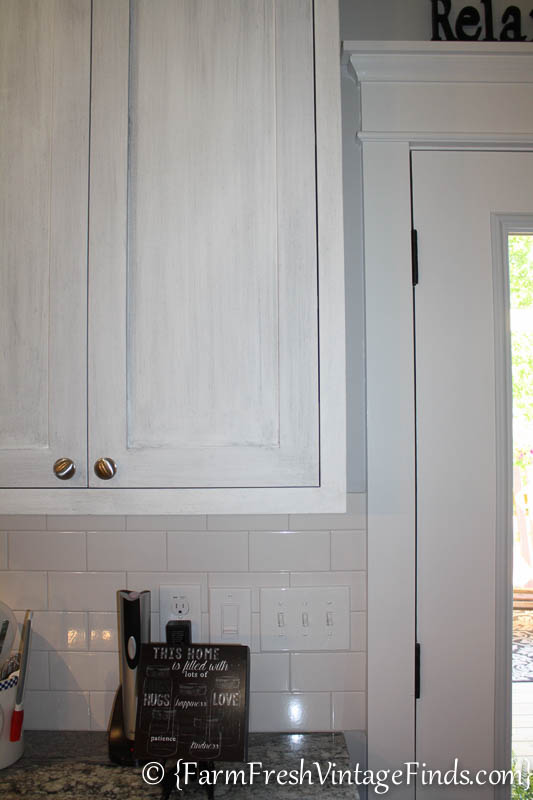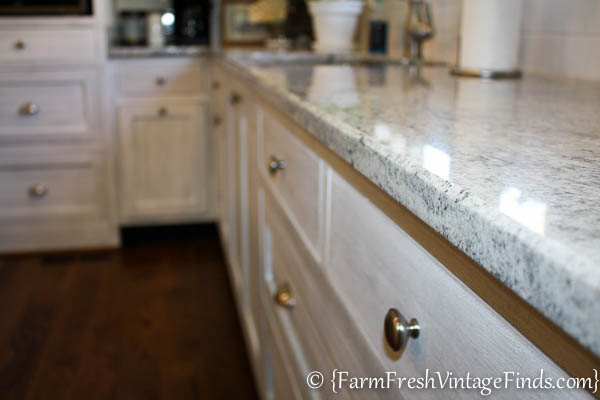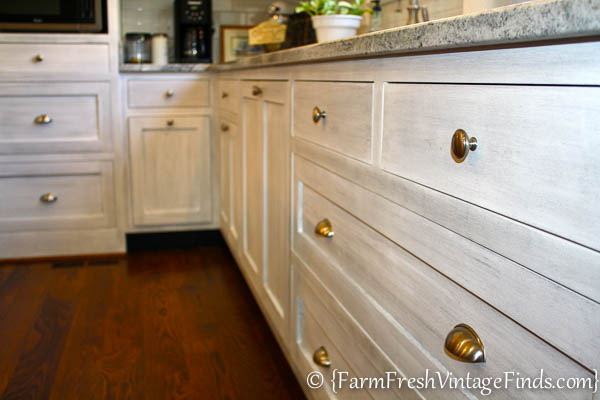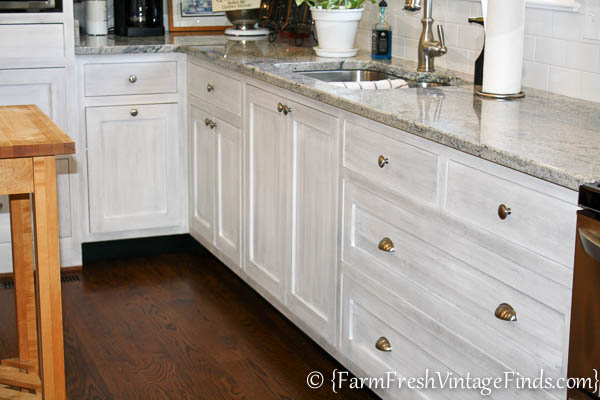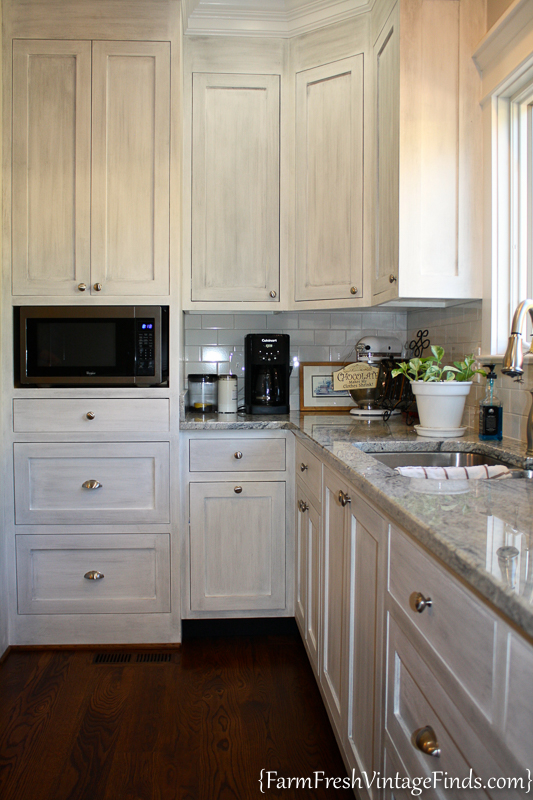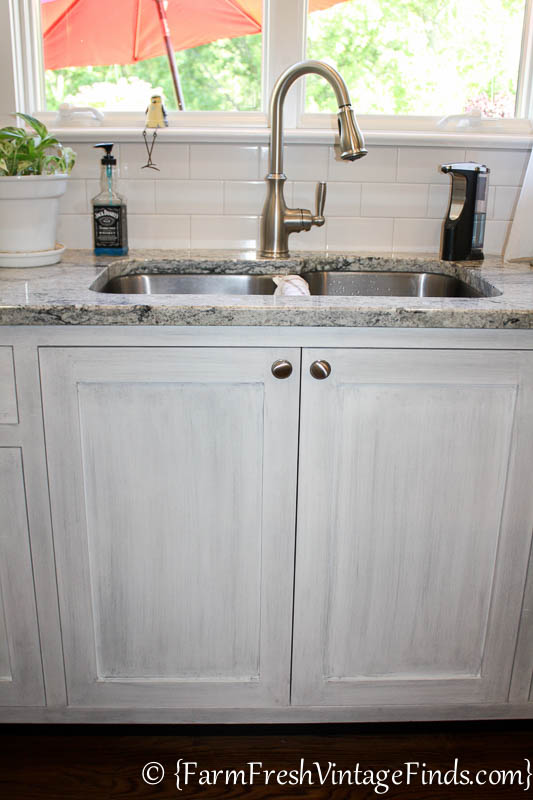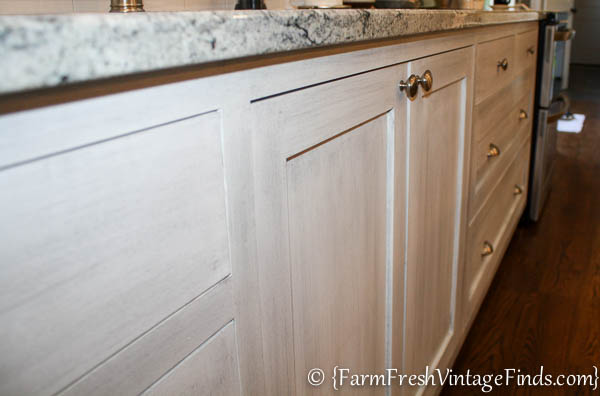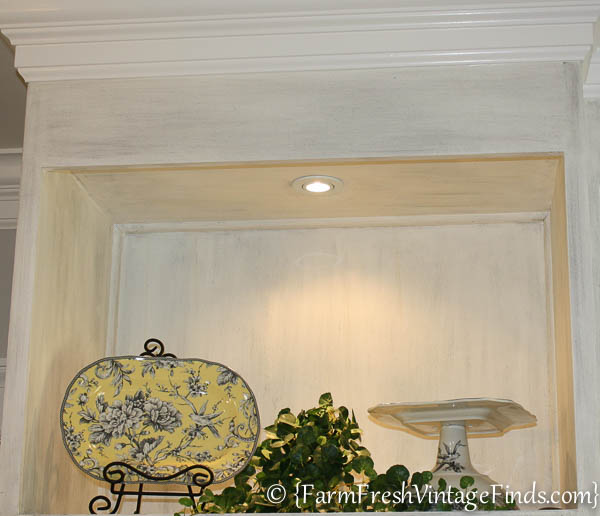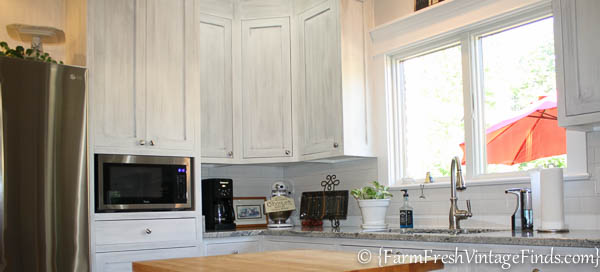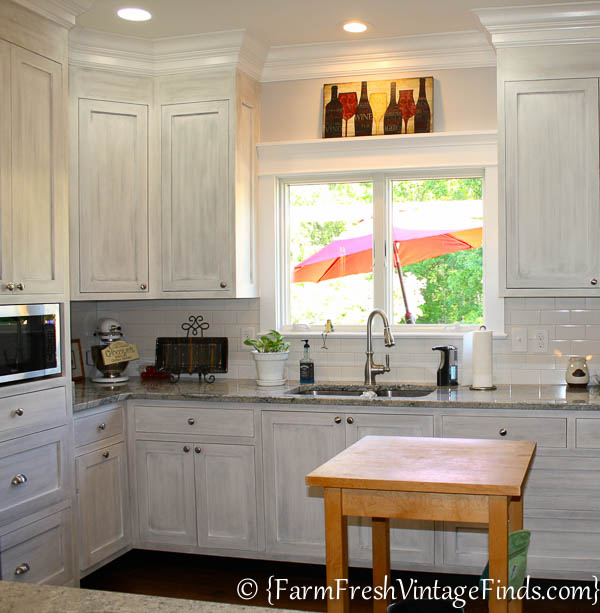 To find out more about any of the products mentioned in this post visit Heirloom Traditions Paint.
None found.