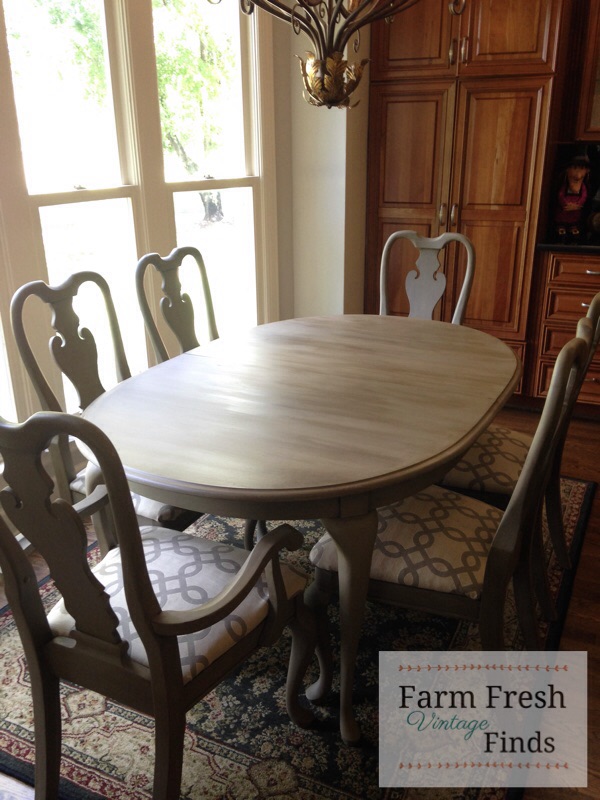 One of the most popular client projects I'm commissioned to do is updating tables and chairs for clients.  Lots of times my clients like their furniture and have had it for years.  It's usually well built and most times valuable to them in one way or another.  But after years of looking at it they really want it freshened up.
That's where I come in.  Refreshing your current furniture is something I truly love doing and over the years I've learned ways to become more and more efficient.  Last year I was introduced to the HomeRight Finish Max.
The Finish Max is a HVLP (high–volume, low-pressure), an all in one sprayer, no air compressor or additional tools needed.  It's technology uses a high-volume of air at a low-pressure to apply the finish. Using lower pressure assures significantly less overspray, and this helps direct the finish where you want it — on your project.  What that means for you is that you can spend more time painting and less time cleaning.  Sign me up I'm in on that!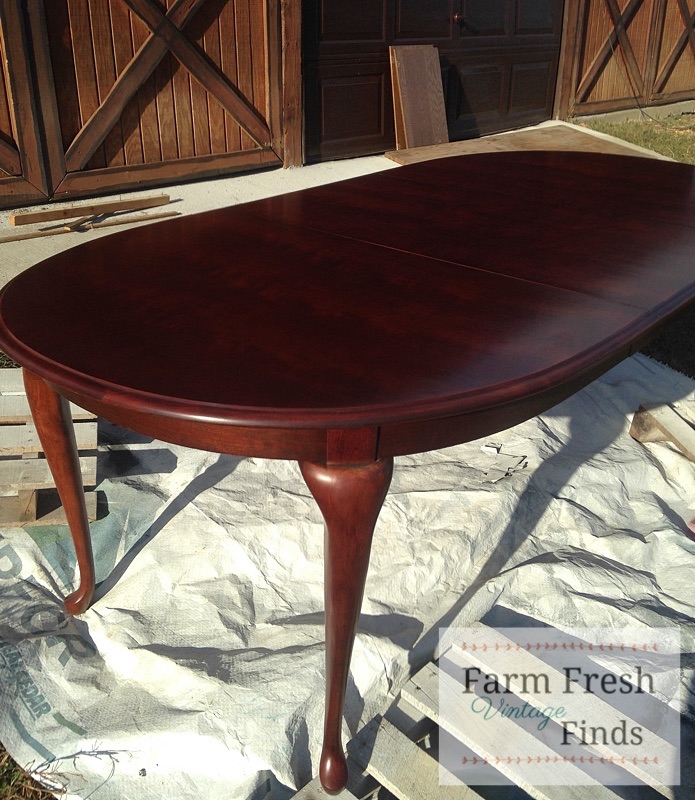 Ok back to the project.  My client decided on a French Linen color for the paint.  I used chalk type paint, which runs easily through the sprayer once it is thinned.  I thin mine at a 50/50 mix but the sprayer comes with a viscosity cup for easy measuring.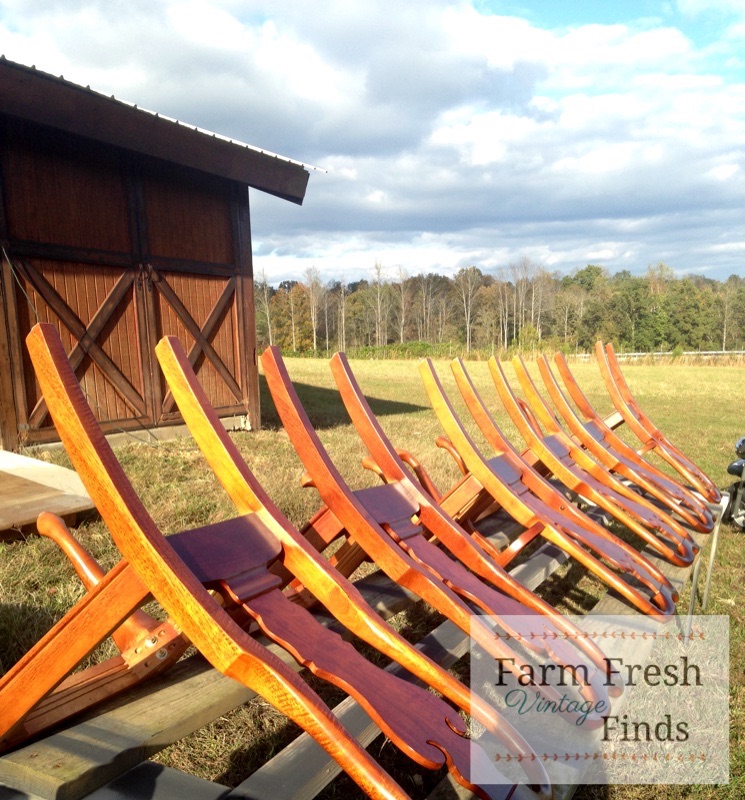 Once my chairs were all lined up, bottoms up, it was time to paint.
I always like to paint chairs on the bottom first.  It gives a much cleaner/finished look.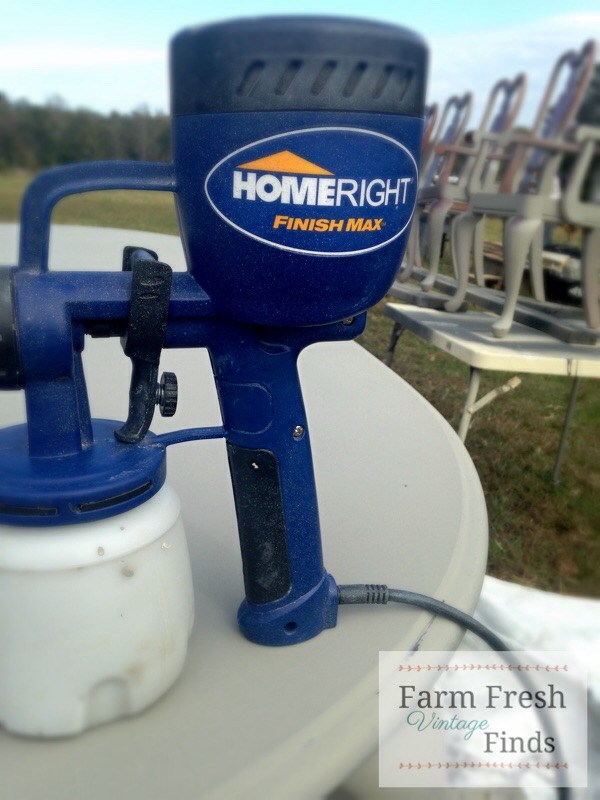 As you can see the sprayer provides such a smooth flawless finish and in half the time you'd spend with a sprayer.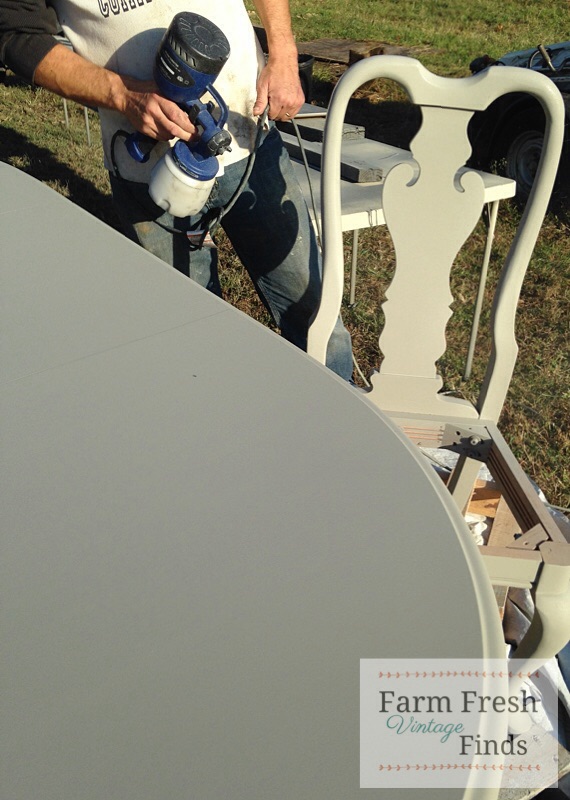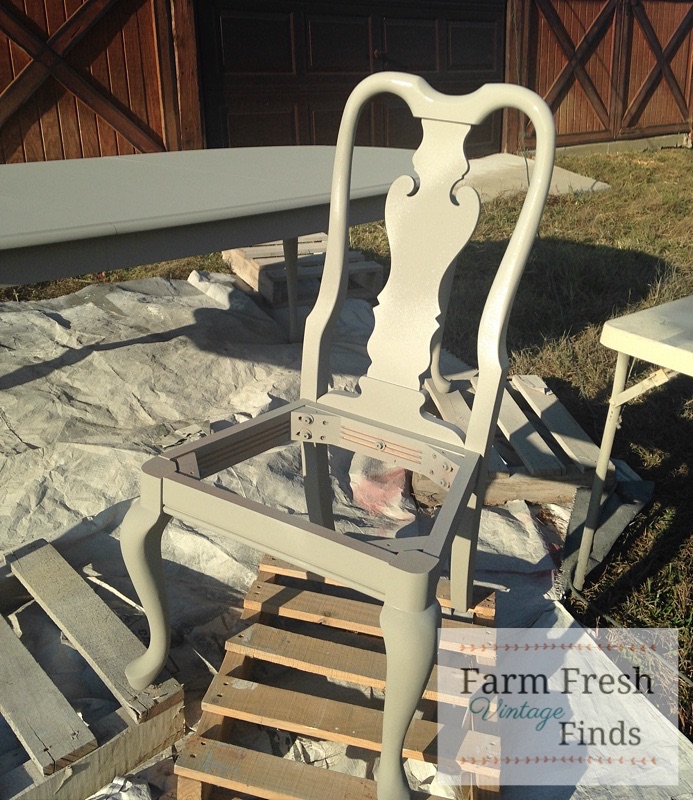 The next step was to add a dark wax finish.  Unfortunately this isn't something you can run through a sprayer.  (Believe me if I could I would!)  Waxing furniture does take a little elbow grease but it's still one of my favorite finishes and creates such a beautiful look.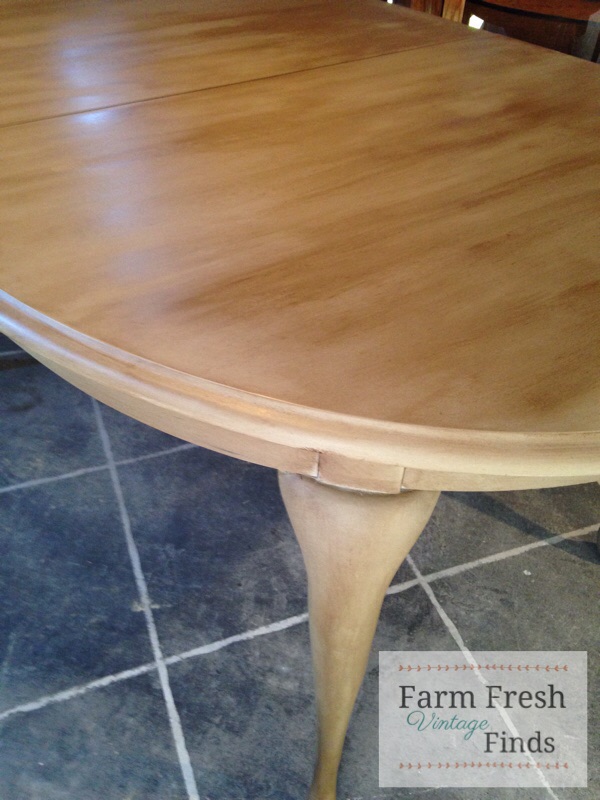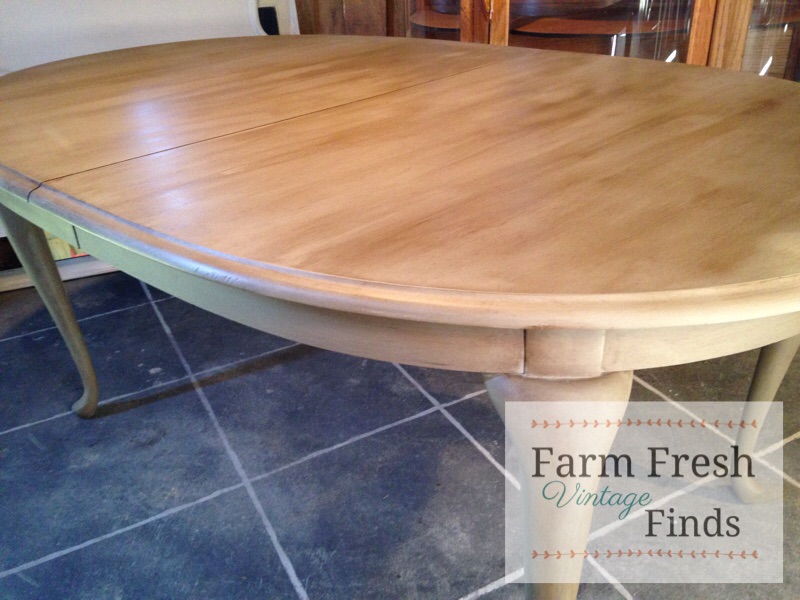 I also recovered the chairs with new fabric.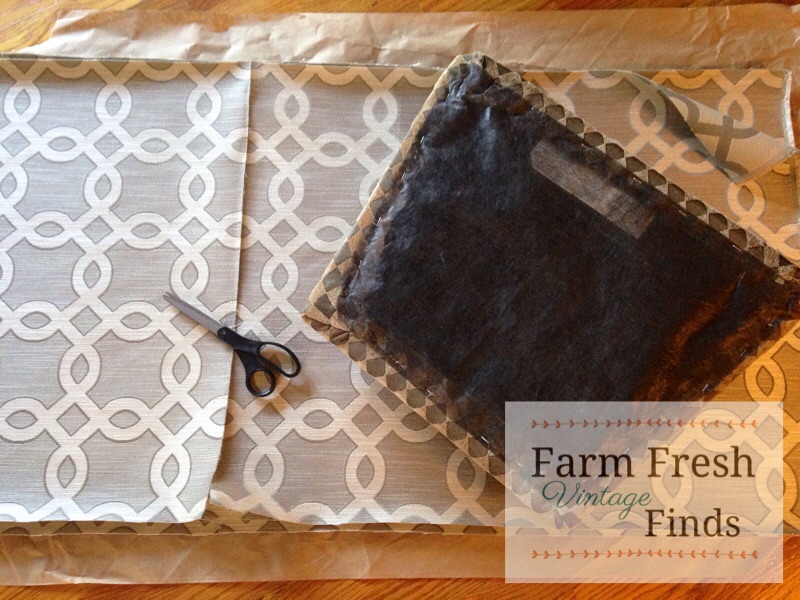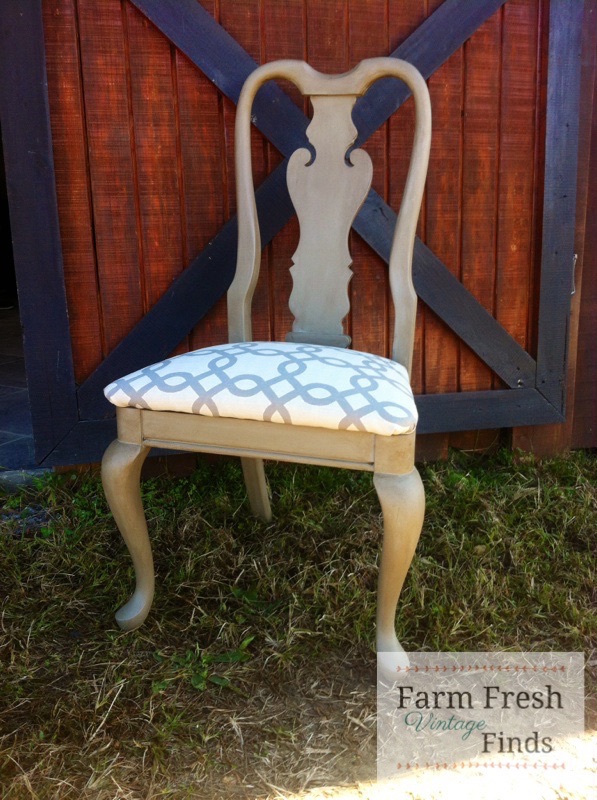 As you can see this table and chairs has a completely different look now and looks great in my clients new home!