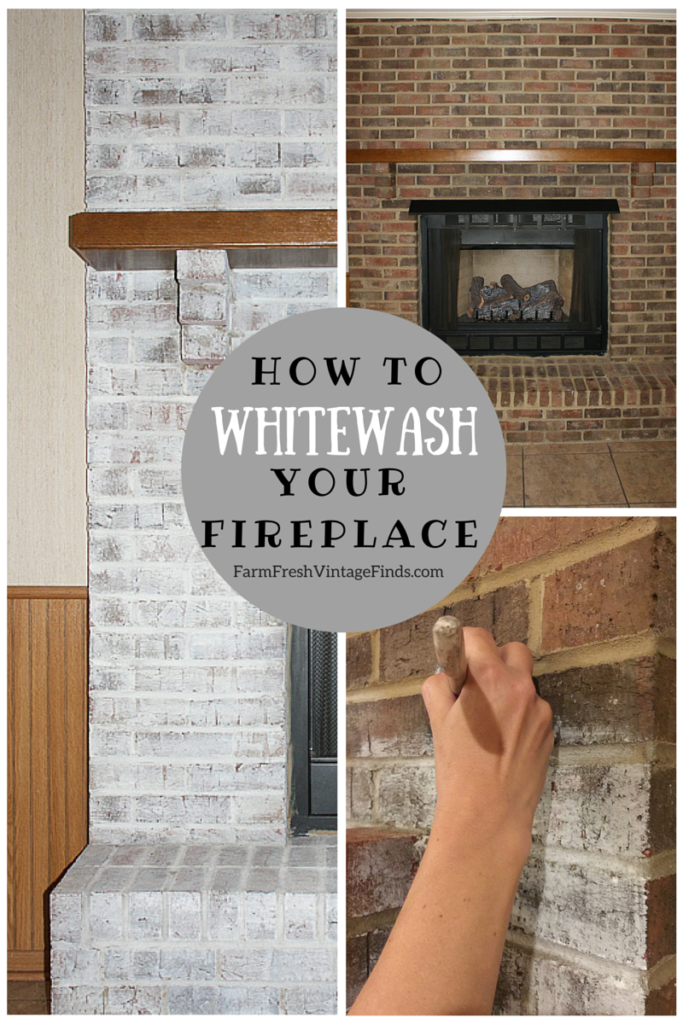 You may remember a few months ago when I showed you how to whitewash this fireplace.  It was a huge hit with my client.
In fact she and her husband liked it so much that her hubby decided he'd like me to come back and transform the fireplace in his man cave.
So I decided I'd do a quick video this time and show you how you can do it too!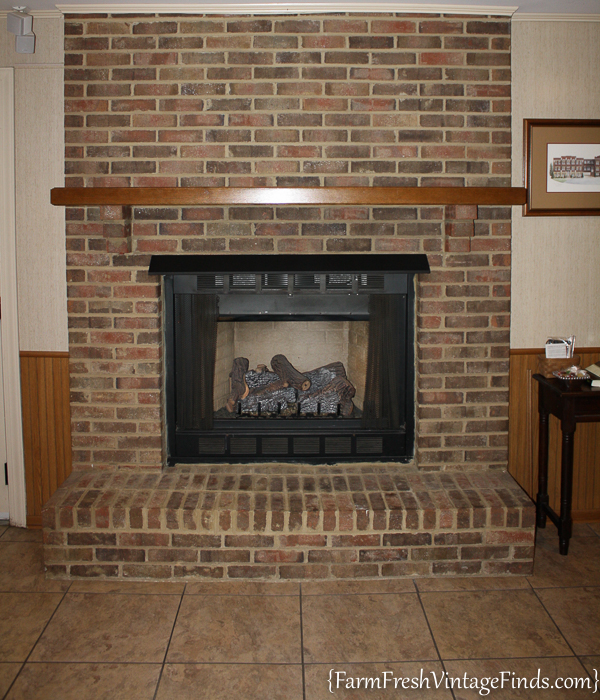 Here's what you'll need to complete your own transformation~
1. Brick
2. Large Paintbrush
3. Rag (in case of drips)
4. Painters tape
5. Paint (I used Debi's DIY Chalk Type Paint in Vintage Linen, which you can purchase here)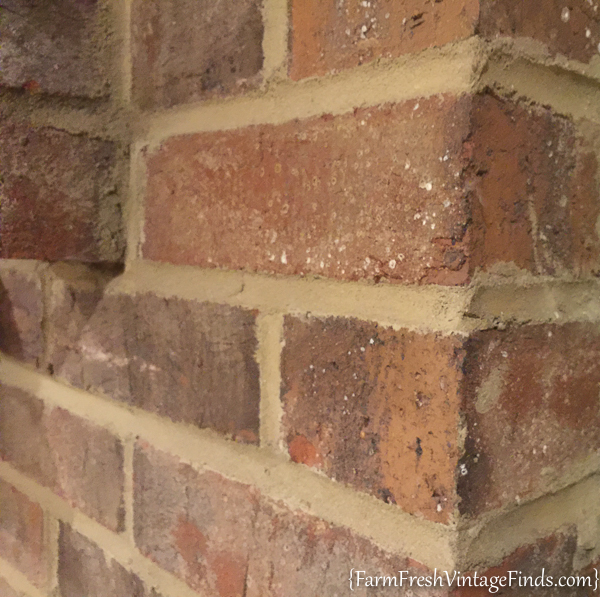 I like to tape off the sides of my brick.  It makes the job go faster and I don't have to worry about paint getting on the walls.
Begin by thinning your paint.  I thinned mine by half (half water/half paint).
I like using chalk type paint because it really soaks into the brick and leaves a beautiful flat finish and looks more authentic to me than latex paint.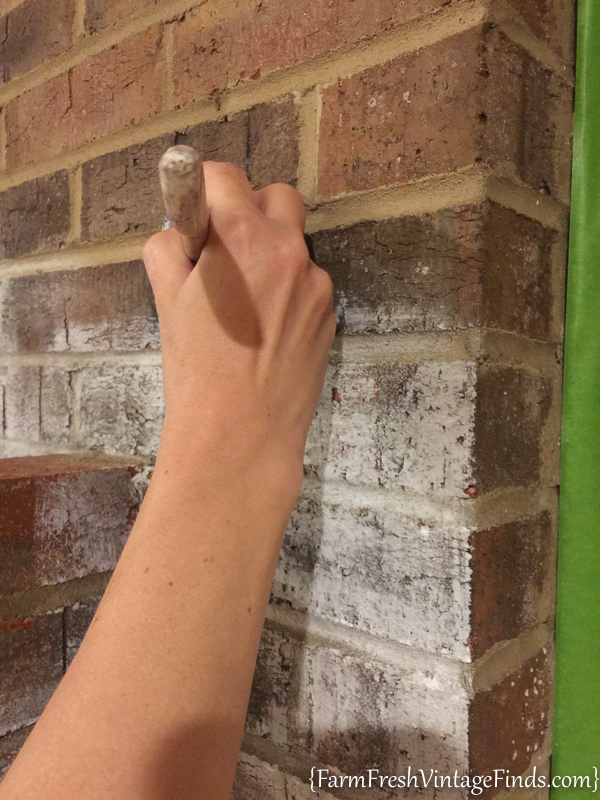 Once you have your paint thinned, apply the paint to your brick slowly,
it is always easier to add more paint than it is to take it off.
Brick is porous and will soak up the paint quickly so have a wet cloth handy to dab it off if you don't like it.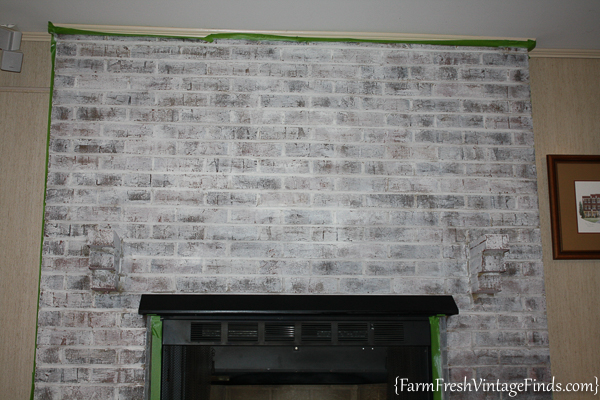 Apply your paint sparingly and be sure to step back every so often to make sure you are getting even coverage.
Once your paint is dry remove your tape and voila you've got a completely new look for a lot less money than it would take to replace your brick!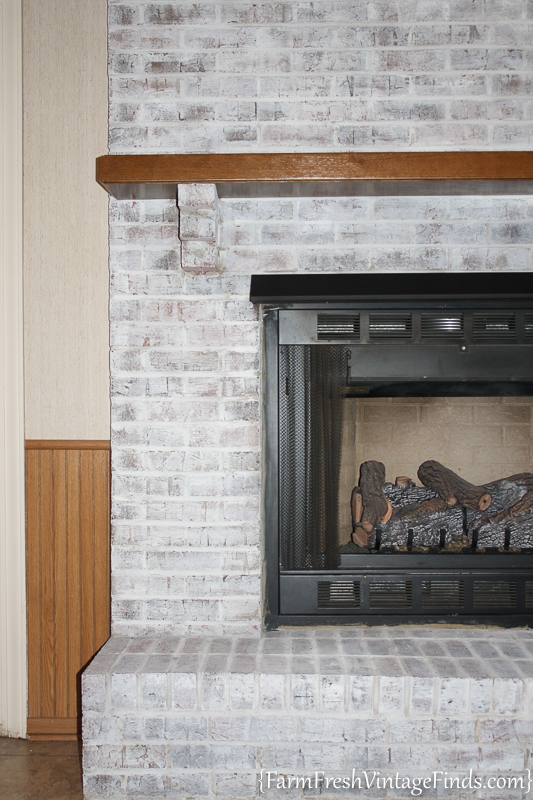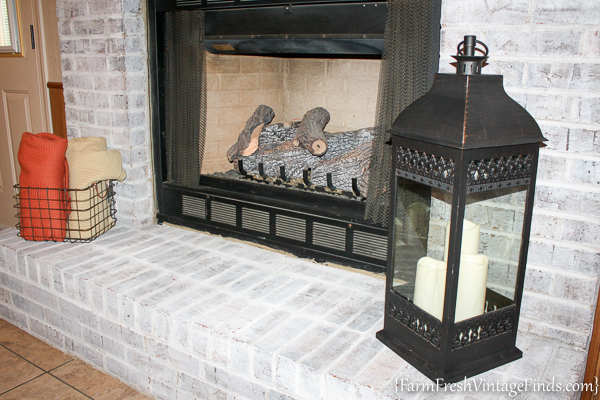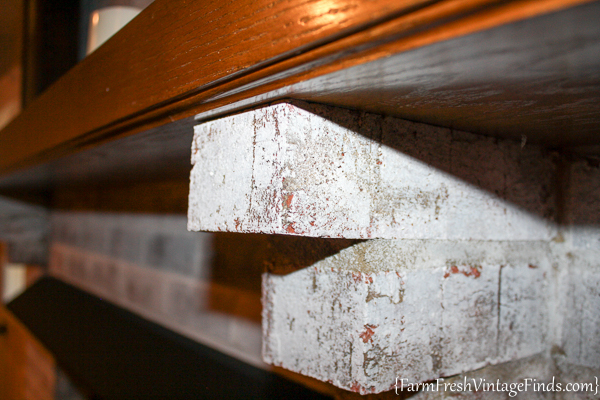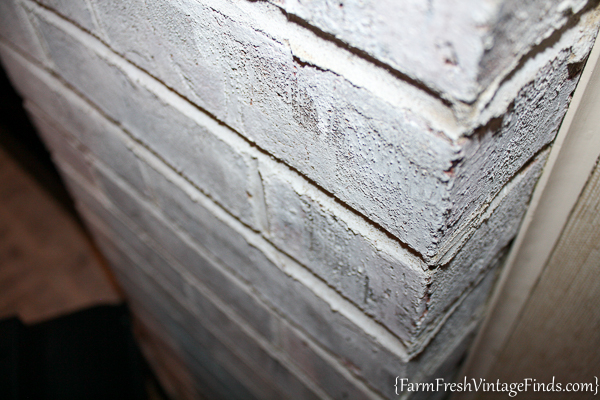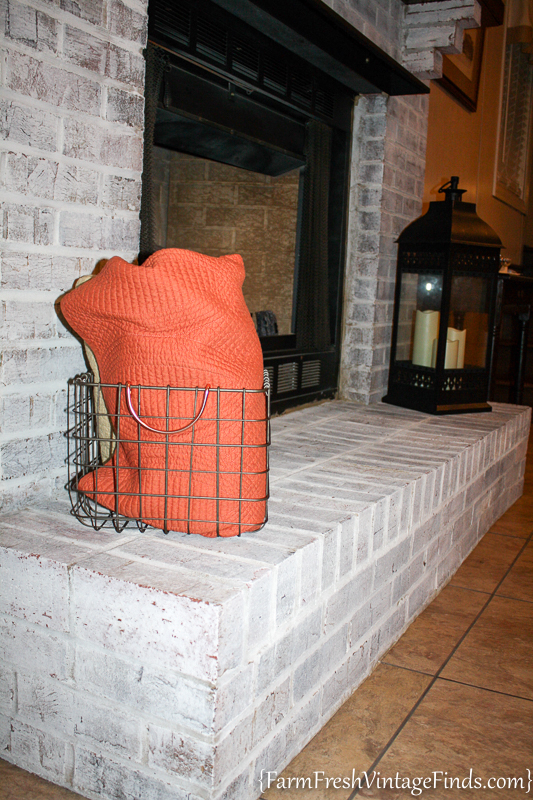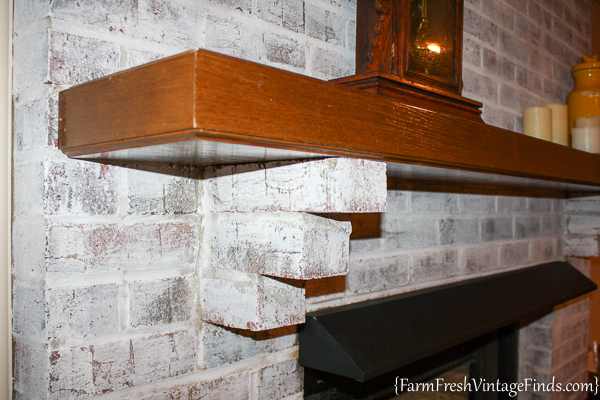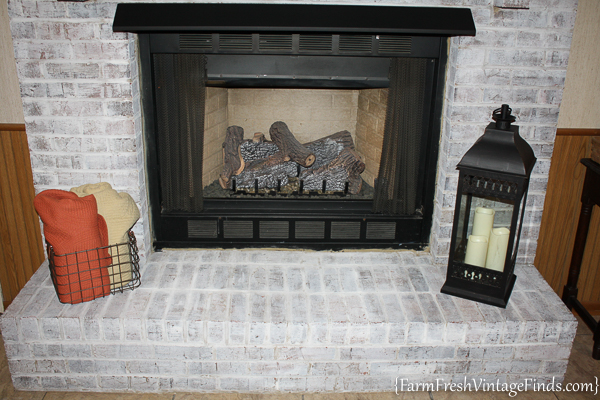 Let's see that before again…..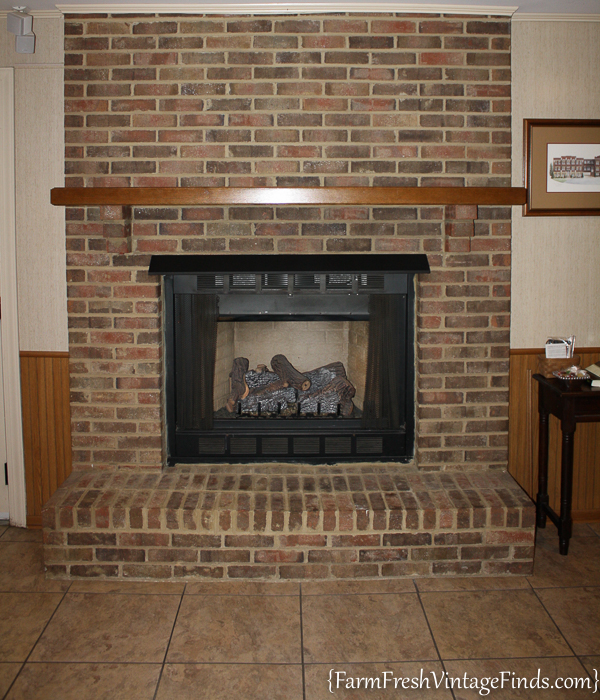 and after!