Do any of you ever have projects around your house that you dread doing?  Tell me I'm not the only one.  I have several of them and I've been putting all of them off because I was so busy getting ready for my barn sale..  But now that the sale is behind me I've realized I've got to take care of a few things around here and repainting my patio furniture had to be first.
We've had this furniture for a few years and it was starting to show it.  I'd love to tell you I got an amazing deal on it at a garage sale but I can't tell you that.  Nope we saved our pennies and bought it new at a big box store.  It was pretty expensive and I really try to make a point of taking care of it.  But as you can see I've been slacking.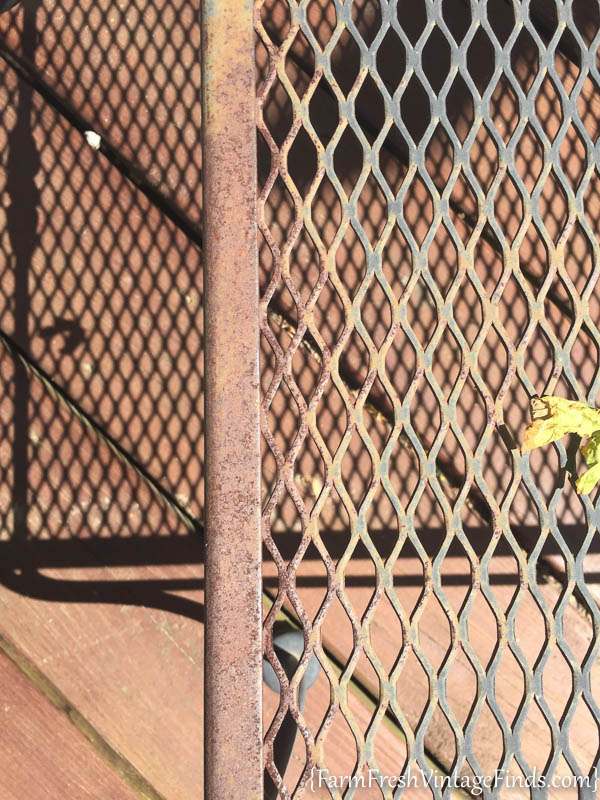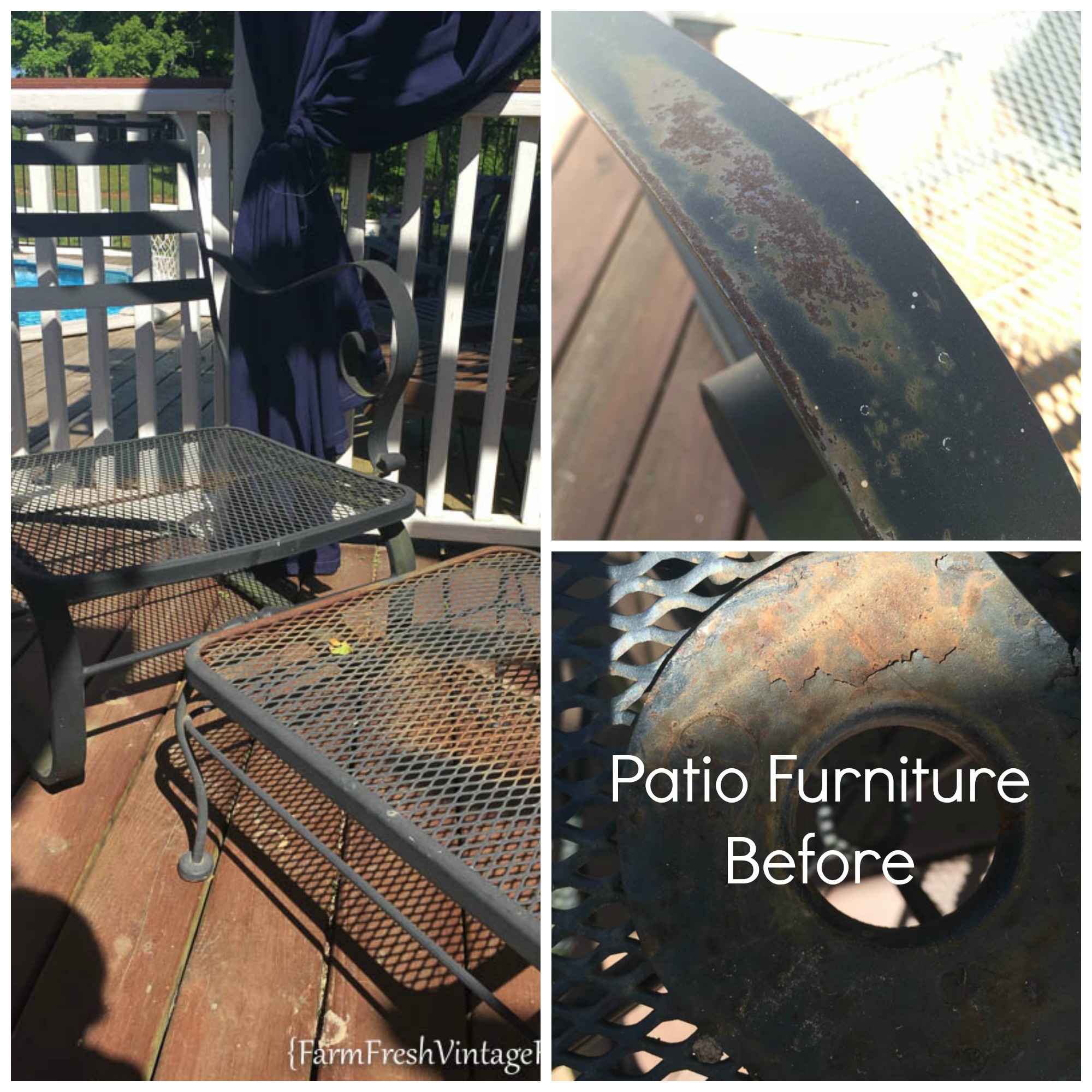 Honestly, and this might sound shocking, the idea of painting all of this furniture (18 pieces to be exact) was completely overwhelming to me.  I have been dreading it since winter.  In fact I dreaded the cost just as much as the time consuming work.
I've spray painted metal furniture before and it takes several cans of spray paint per piece and I didn't want to spend a fortune on it.
 That is until the other day when I was in my workshop.  I was making a list of things I needed to get at the store and trying to calculate how many cans of spray paint I would need for all this furniture when it dawned on me that I could use my HomeRight Finish Max to paint all of it!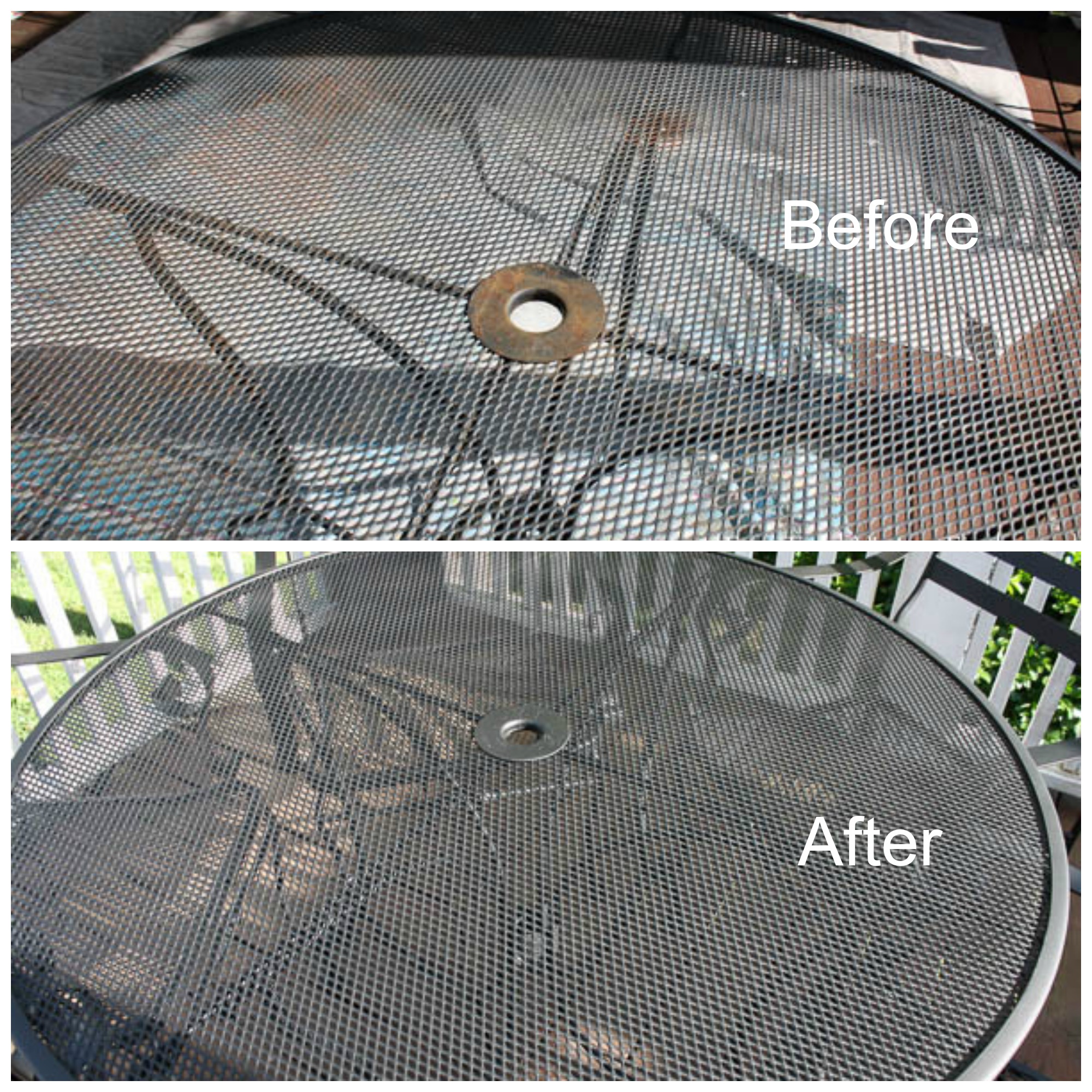 Painting with the Finish Max is super simple and fast.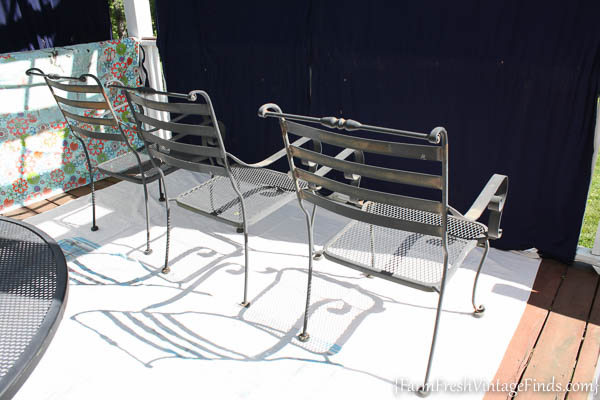 I decided to make myself a little paint booth on the porch so I wouldn't have to carry all the furniture down the stairs to the yard.  I know, genius.  Plus since I'm able to use water-based paint in the Finish Max clean up is no problem.
I started by wire brushing most of the rust off then cleaned all the furniture with an all purpose cleaner.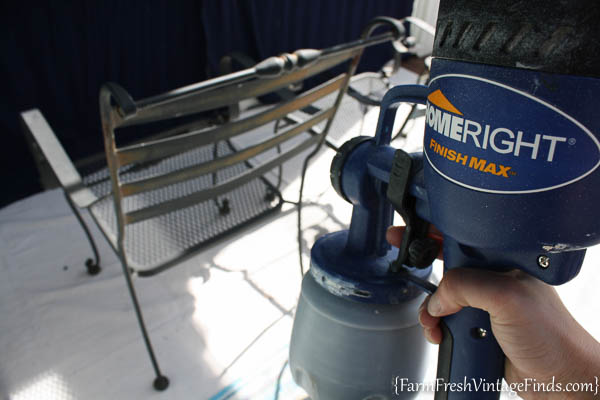 Next I mixed my paint, General Finishes Milk Paint in "Lamp Black".  I have found that with most paints I've run through my sprayer a 1 part water to 1 part paint mix is the sweet spot.  But the Finish Max comes with a viscosity cup to make sure you get it right.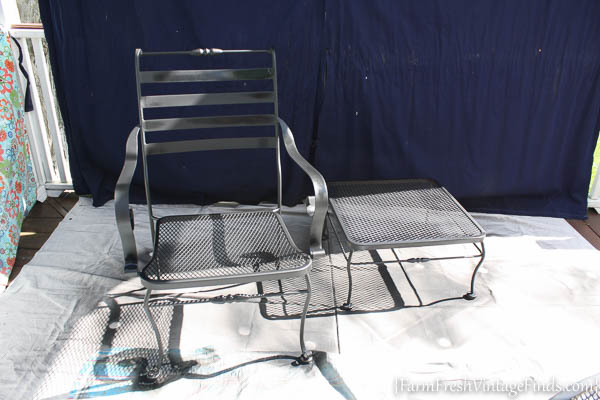 Next it was time to spray!  Here's my table before….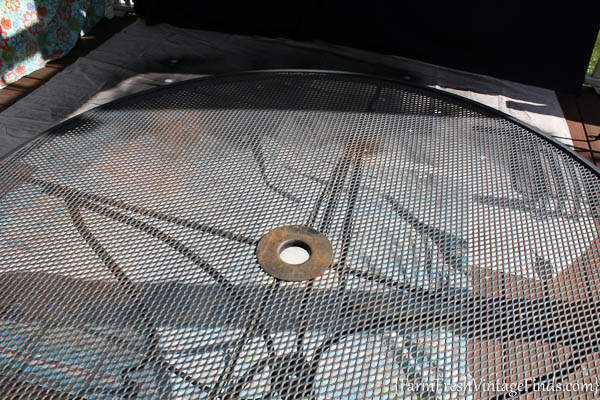 and after…..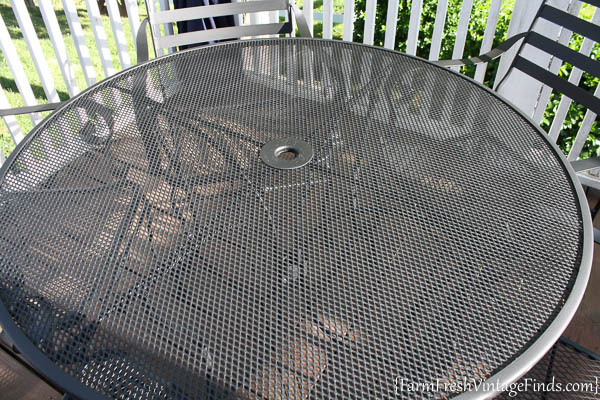 Now my furniture looks like new again!!!!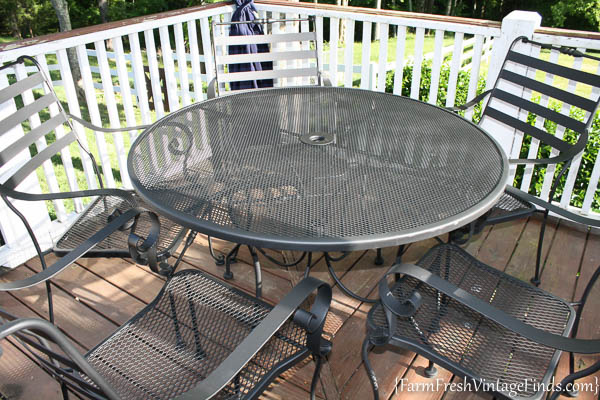 I'm so thrilled to have this project done!  I used a quart and a half of General Finishes Milk Paint in "Lamp Black" at a cost of $25 per quart and completed all 18 pieces in just under 2 hours from start to finish!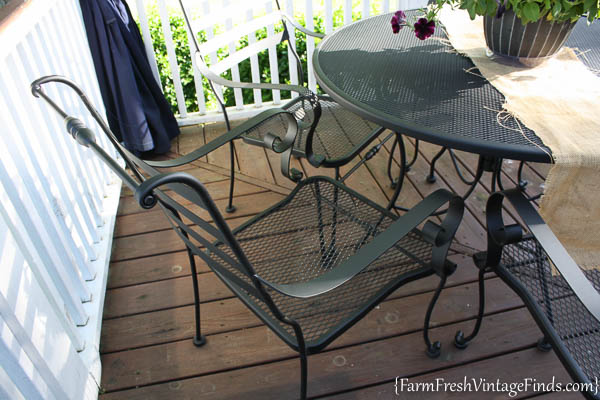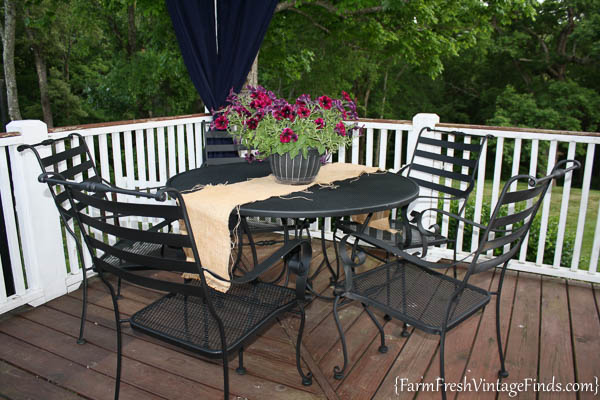 Do you have a project you need to paint?  The HomeRight Finish Max is the answer to all your painting needs!
Thanks for reading and I'll see you back here soon!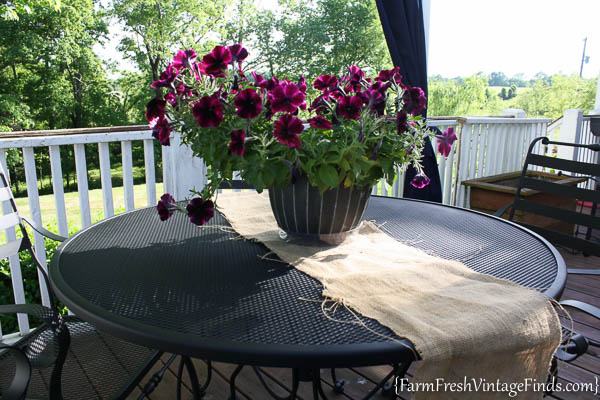 Affiliate links provided for your convenience.
None found.