UPDATE~Since painting this kitchen I have decided that removing the thermofoil from the doors is much easier than painting over it.  While this kitchen is holding up well it's just easier to remove it.  You can read all about how to remove thermofoil in this post.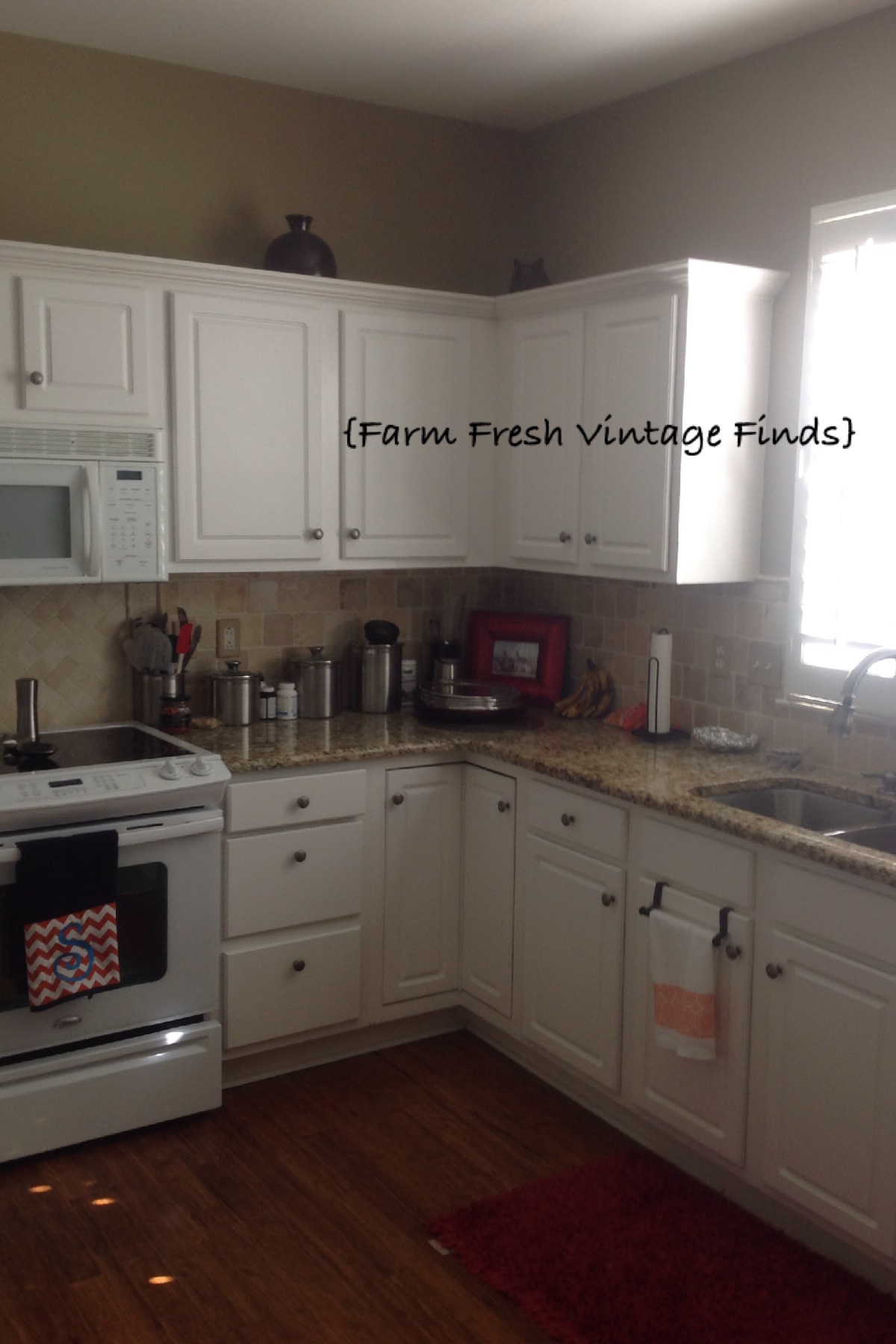 You may remember reading about the kitchen I painted a couple weeks ago.  I have love working on kitchens.  So when I had another client contact me about painting her kitchen cabinets I was immediately excited to get started.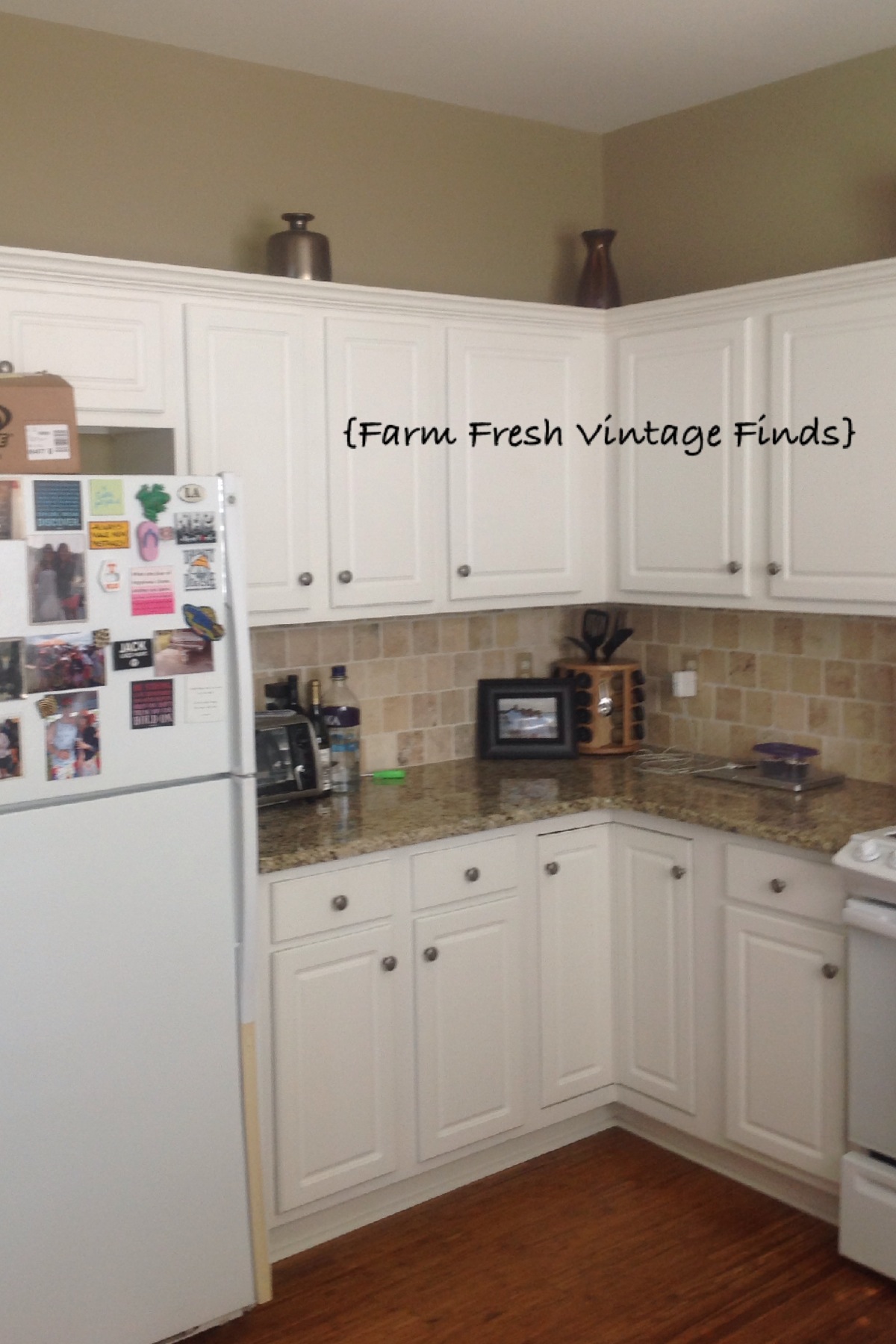 Here are a few before pictures.  As you can see I have some great things to work with.  The backsplash is great as is the countertop.  The appliances are going to be replaced with stainless too.  Now I know you guys are looking at this thinking…WHAT! she's painting those beautiful white thermofoil cabinets!?  Well yes my friends, yes I am.  I'm using Annie Sloan in Graphite for this project but as long as you use a good primer for your first coat you could use just about any good paint.  In fact my friend Sonya over at At Home with the Barkers used Sherwin Williams to paint hers and they turned out fabulous.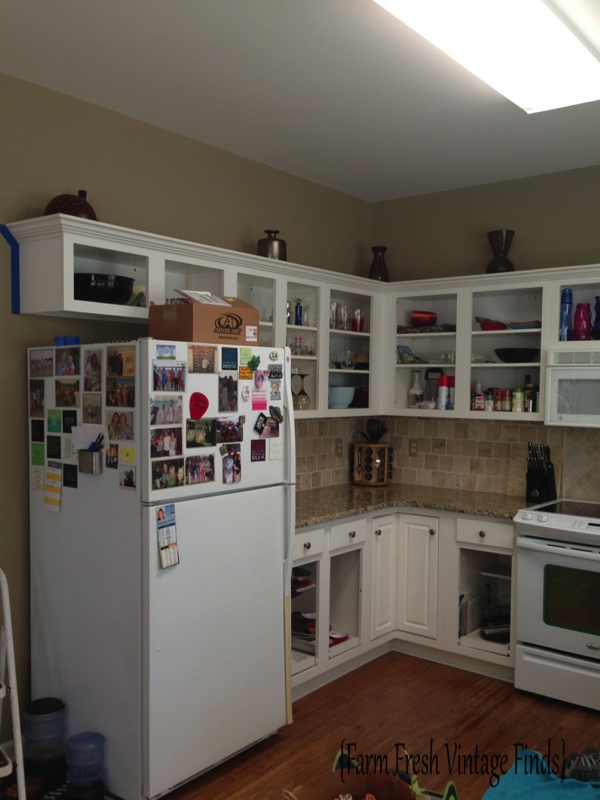 Anyway back to the ranch I started this re-do by removing all of the doors and hardware.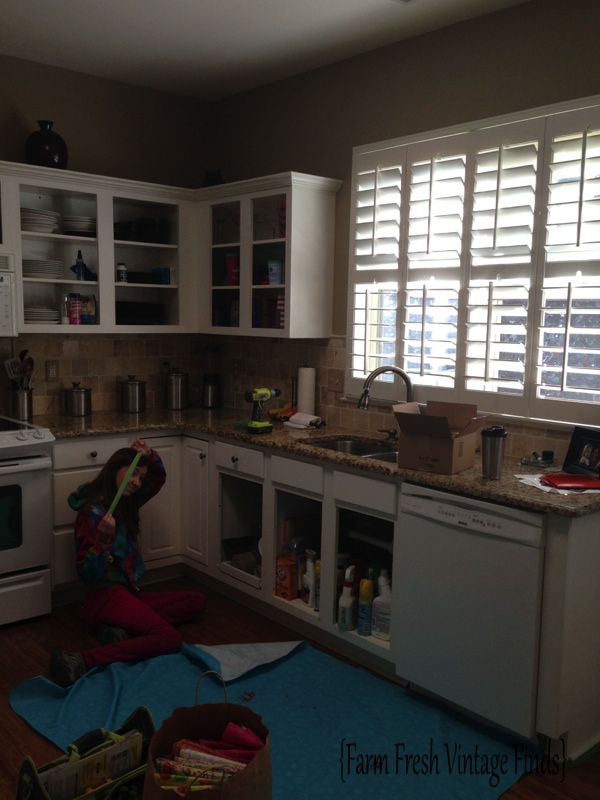 I then had my wonderful little assistant help me tape off all of the insides of the shelves and anywhere else that my brush might accidentally make a stray mark inside the cabinets.
And then it's time to paint.  Everything gets 3 coats of Annie Sloan Graphite.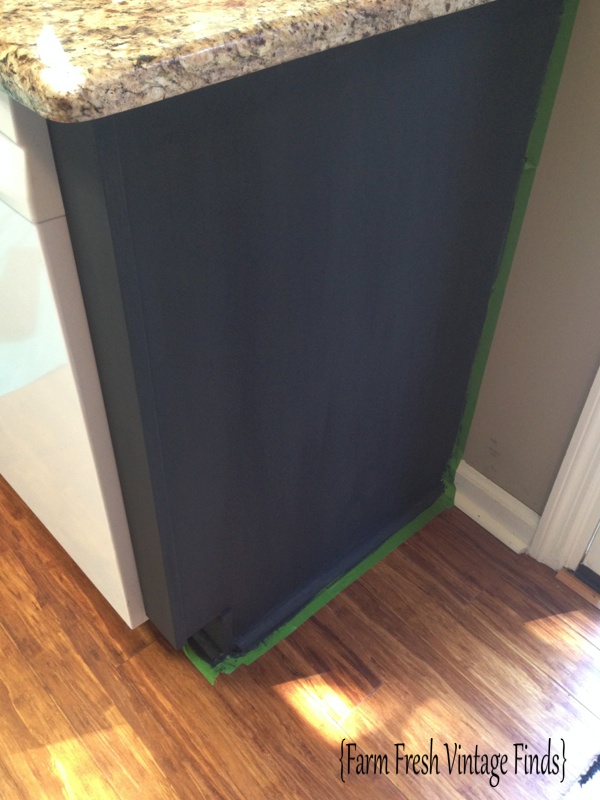 As you can see here it's really going to make a huge impact on this kitchen.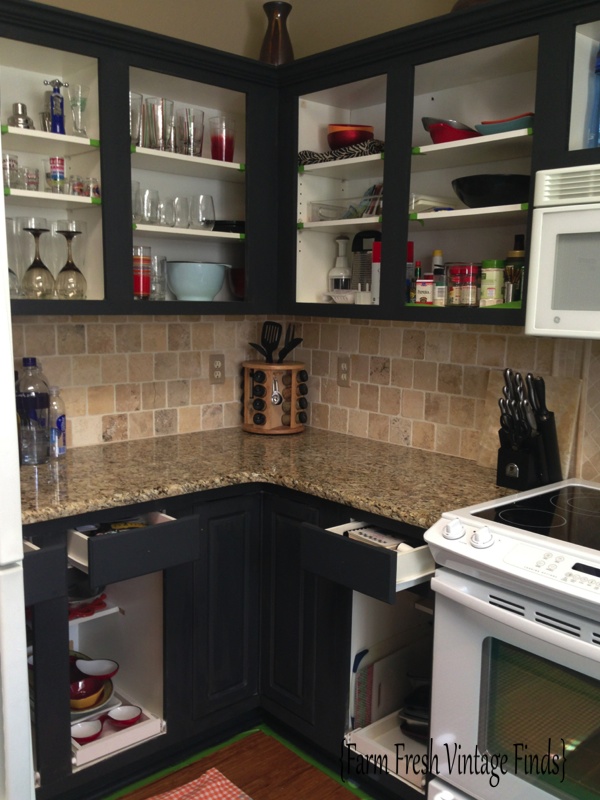 One thing I like to do for my clients is minimize the mess during this process.  I leave as much of the kitchen contents in the kitchen as I possibly can.  I left the drawers intact and just painted them where they were.  This is a little more work for me but it really helps the client not to have to take everything out of the drawers and find a place for it.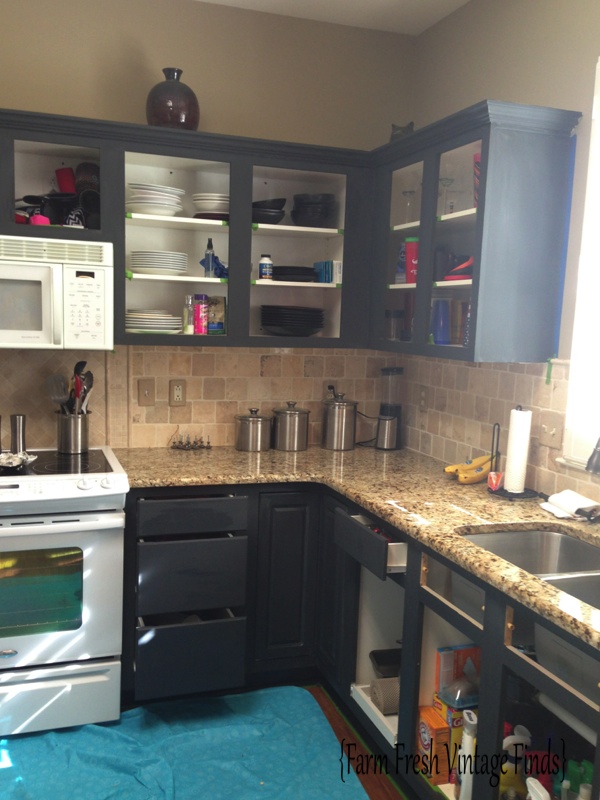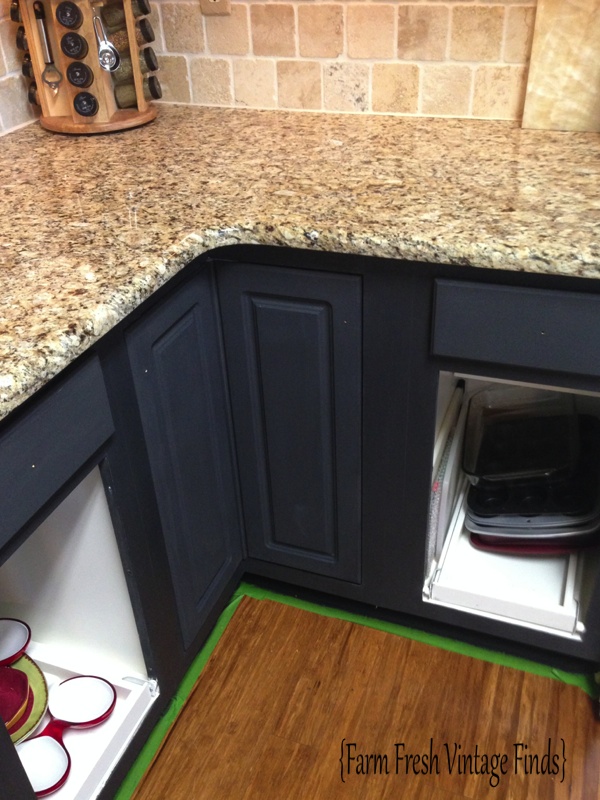 So there's a peek at the process.  Stay tuned for more on this kitchen and the upcoming reveal that you won't want to miss!
Do you have cabinets you'd like to have painted?  If you are within 1 hour of Fairview TN, email me at farmfreshvintagefinds@gmail.com for pricing and details.
Don't forget to subscribe to get all the latest info delivered directly to your inbox and please check out my Facebook page.
Thanks for reading and commenting below.