UPDATE~Since painting this kitchen I have decided that removing the thermofoil from the doors is much easier than painting over it.  While this kitchen is holding up well it's just easier to remove it.  You can read all about how to remove thermofoil in this post.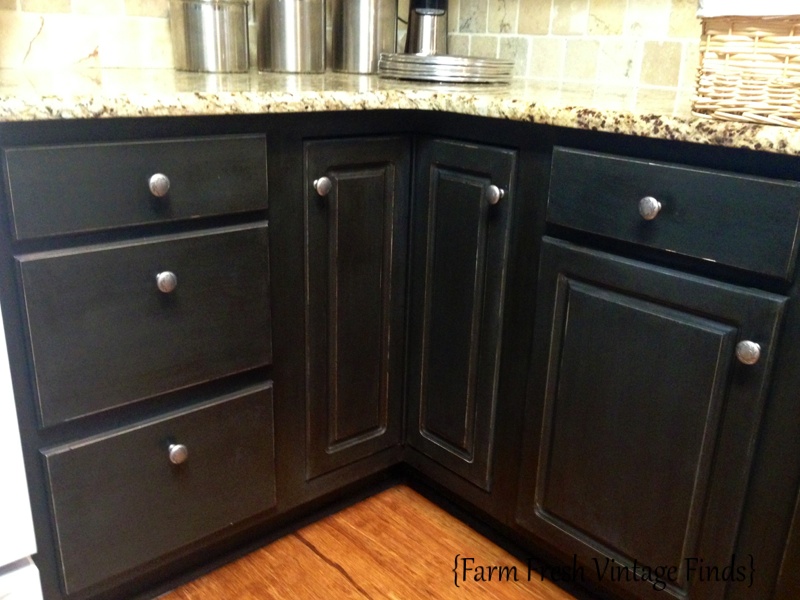 If you've been following along the last few posts you know I've been working on this kitchen.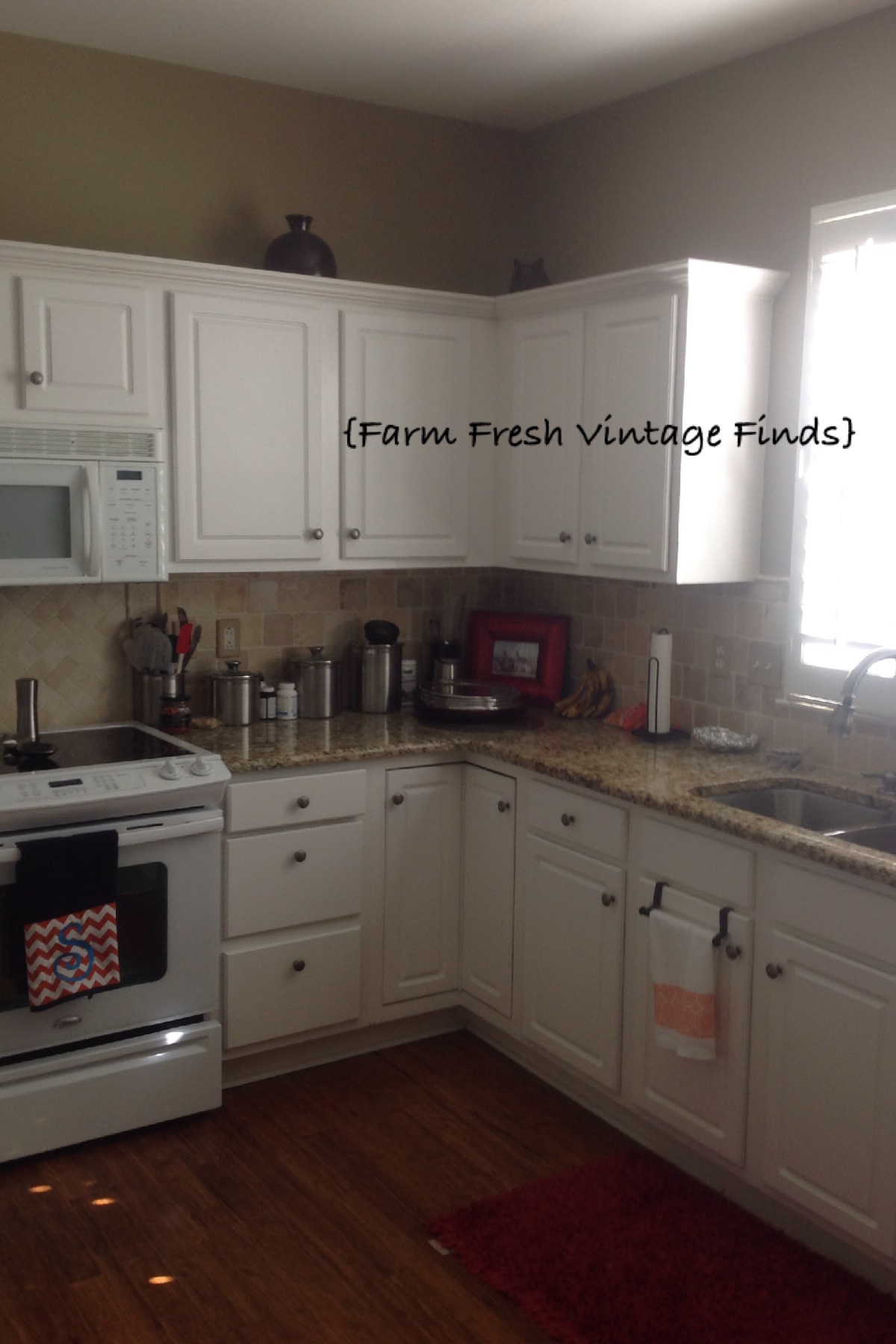 Although the cabinets were in great shape my client just couldn't live with these bright white cabinets so we decided they needed a facelift with some Annie Sloan Chalk Paint in Graphite.  Please check out my previous posts about this kitchen for more details on the painting process.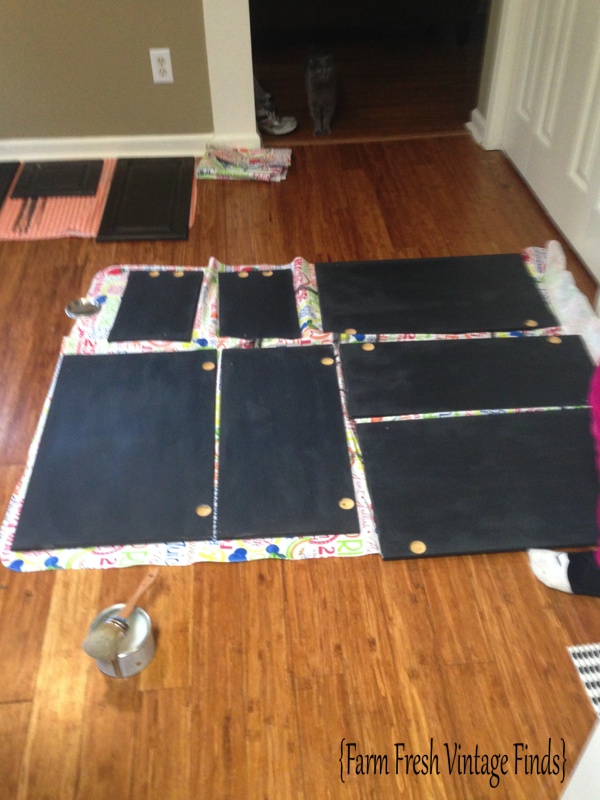 After getting all of the doors and skeletons painted it was time to do all the finish work and install everything back into its home.  So first things first…I laid all the cabinet doors on the floor on my drop cloths (aka discounted table cloths from the Dollar General) and put them in order.  One stack for top cabinet doors and one stack for bottom cabinet doors.  I then made sure everything had a good coat of clear wax on it.  This was because I knew I was going to add dark wax to everything.  It is important to put a coat of clear wax on your surface before you add the dark.  That way if you need to take some of the dark back off you can by using a little clear wax on a rag when you are buffing.  After I had the doors clear waxed I distressed them slightly around the edges and corners.  I then applied the dark wax.  The dark wax really helped to tone down the white areas that were now peeking out where I had distressed which was exactly what I wanted.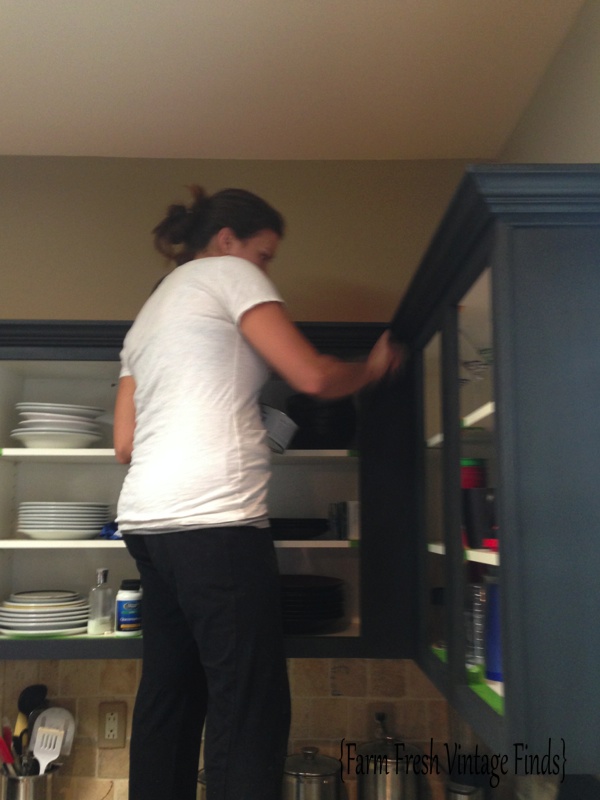 Here's a glamor shot for you…waxing is hard work and it's important to me that I get it right.  Even if it means climbing right up on the counter and feeling like I'm gonna slip off the edge.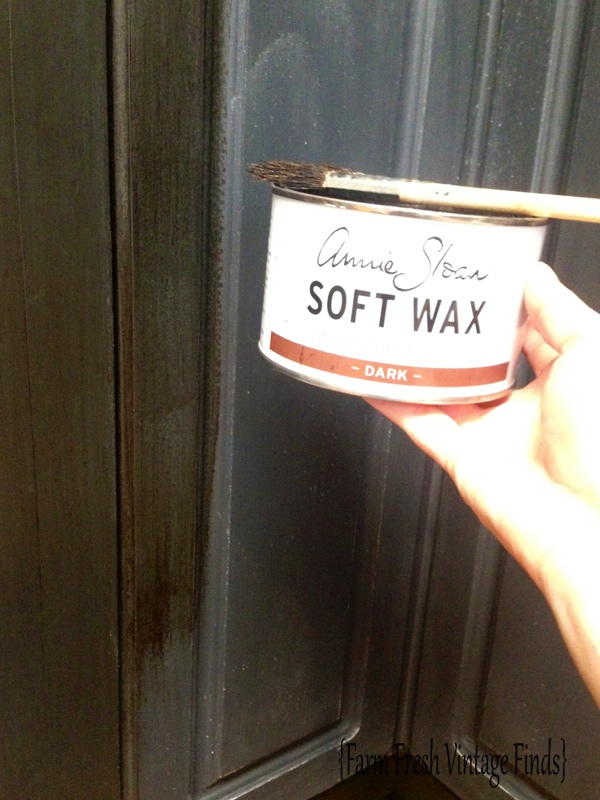 ASCP in Graphite is more of a dark gray tone rather than black as you can see here on the right.  But when adding the clear and then dark wax it becomes much darker as you can see on the left.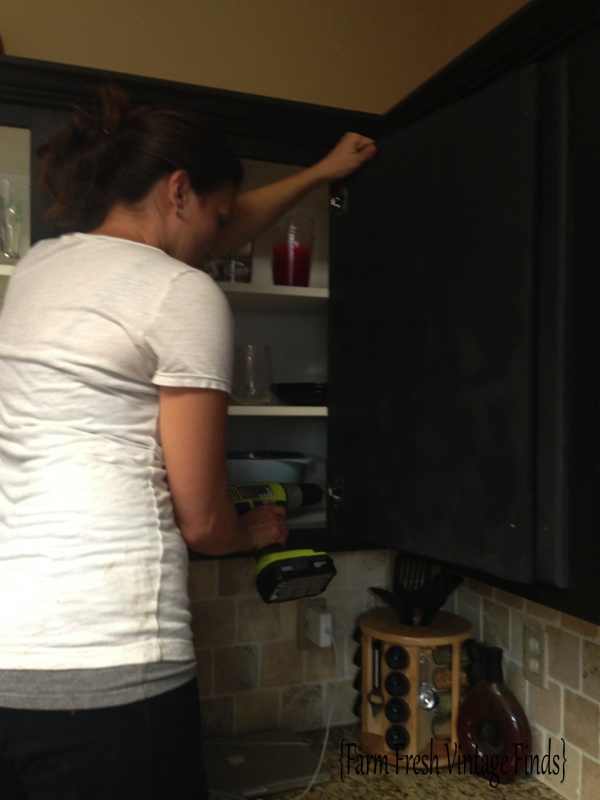 After literally hours of waxing and then buffing it was finally time to use my Ryobi cordless drill to reinstall all the doors and hardware……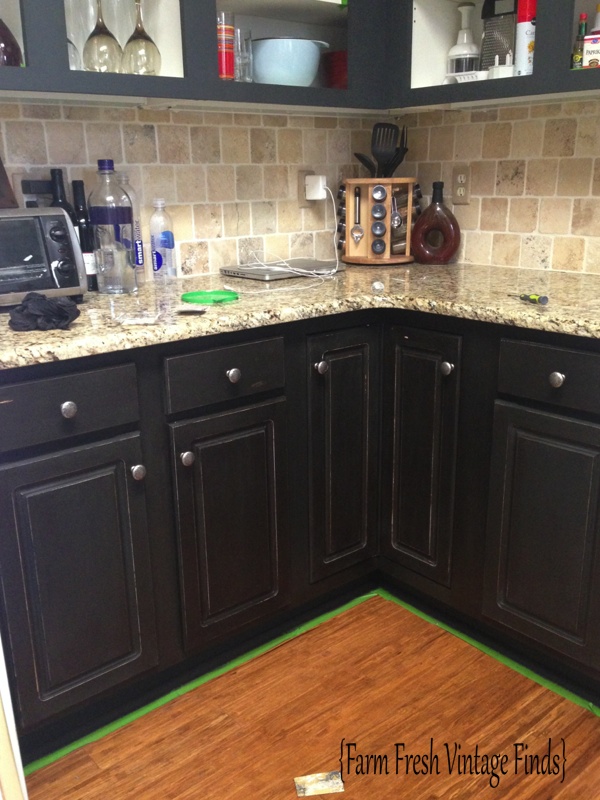 and remove all the tape.  I love removing the tape cause that means I'm done!  As you can see this made a huge difference in this kitchen.  With a little imagination and a lot of  hard work you can make any room of your house reflect your style.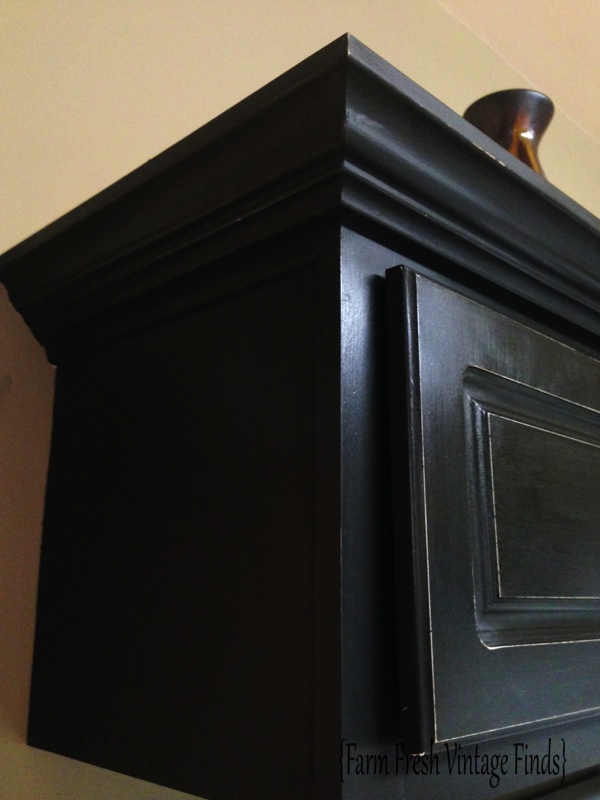 So thrilled to have this kitchen project under my belt.  It was tons of work and took me a little over 25 hours but it was so fun and rewarding.  I hope you enjoy the following after photos and please feel free to ask questions in the comment section below if you have them.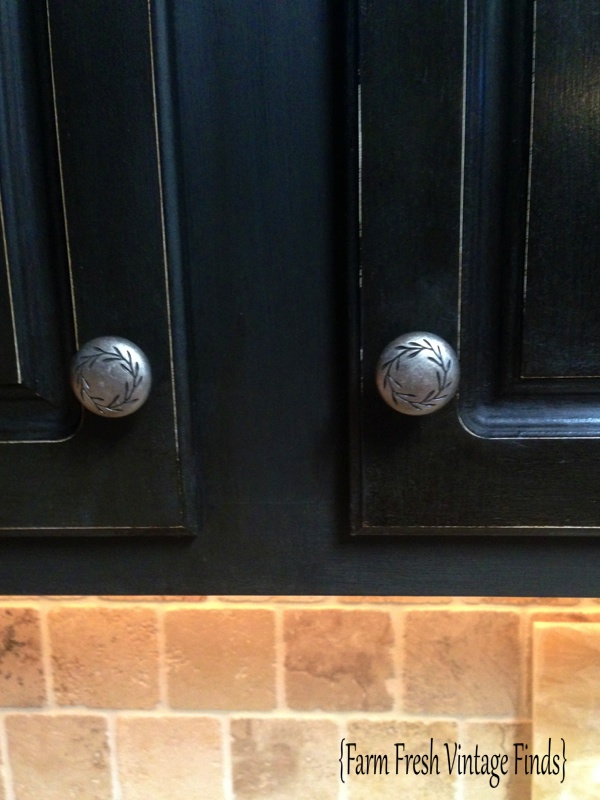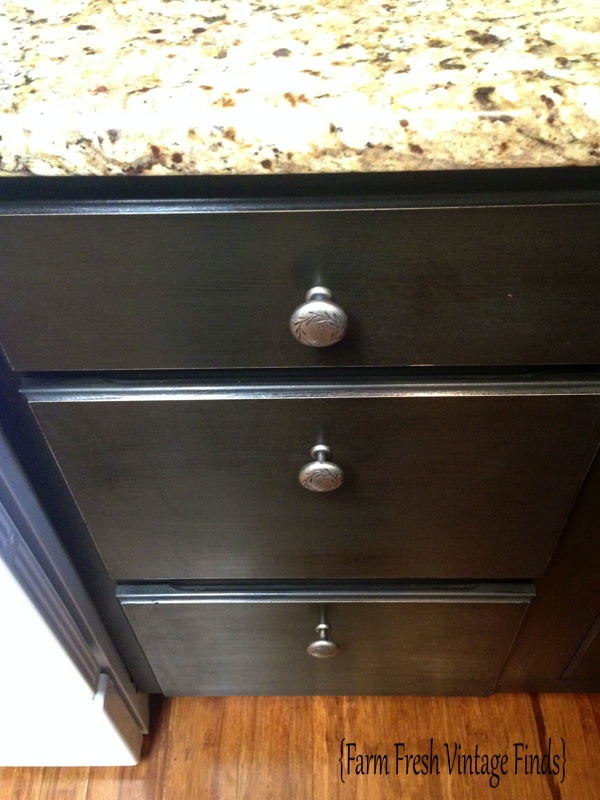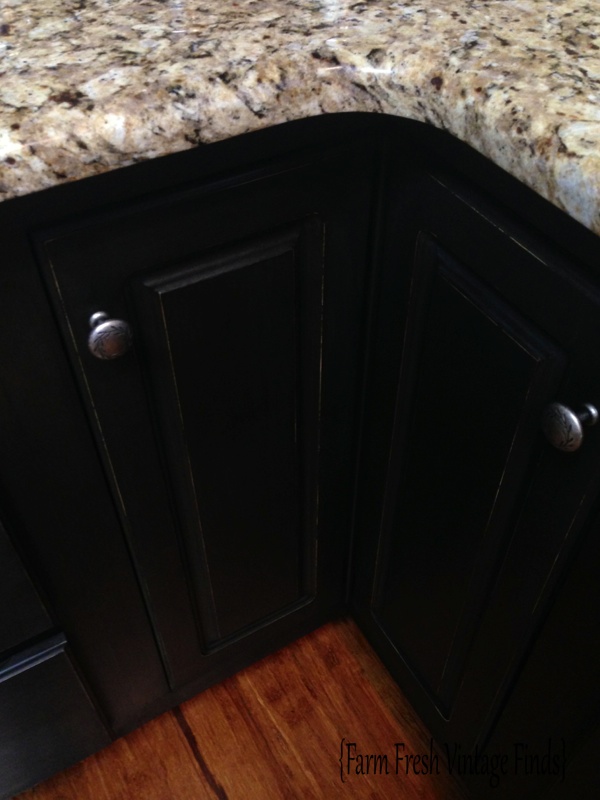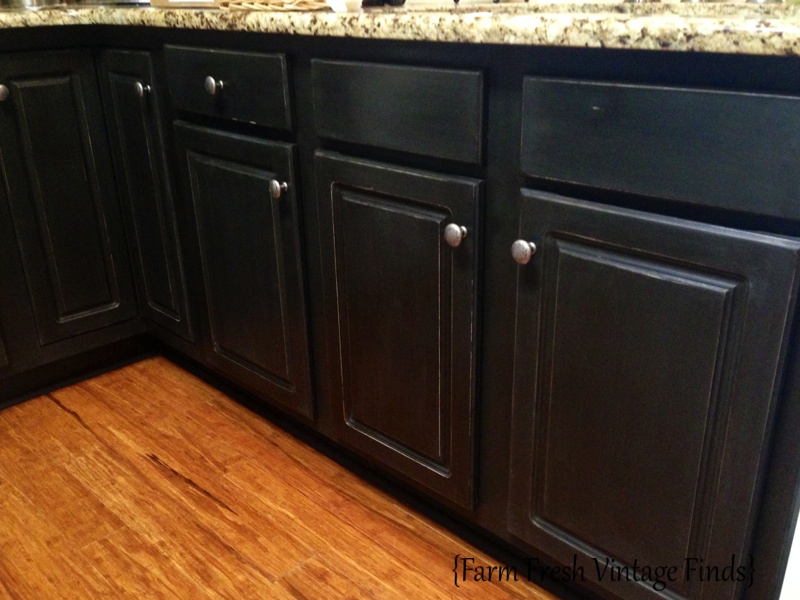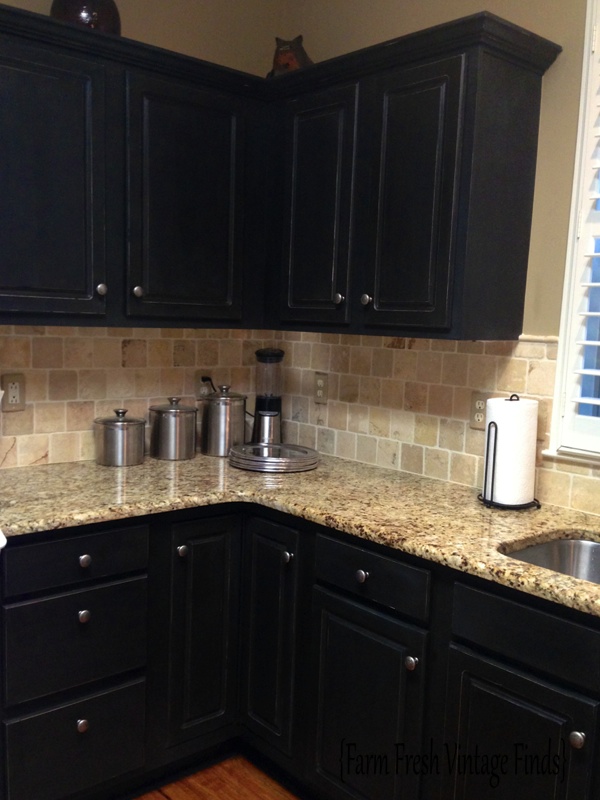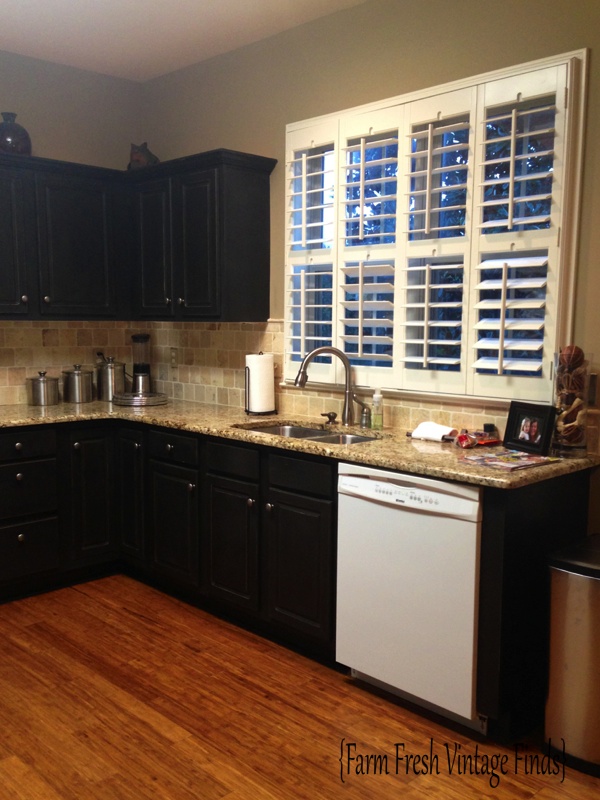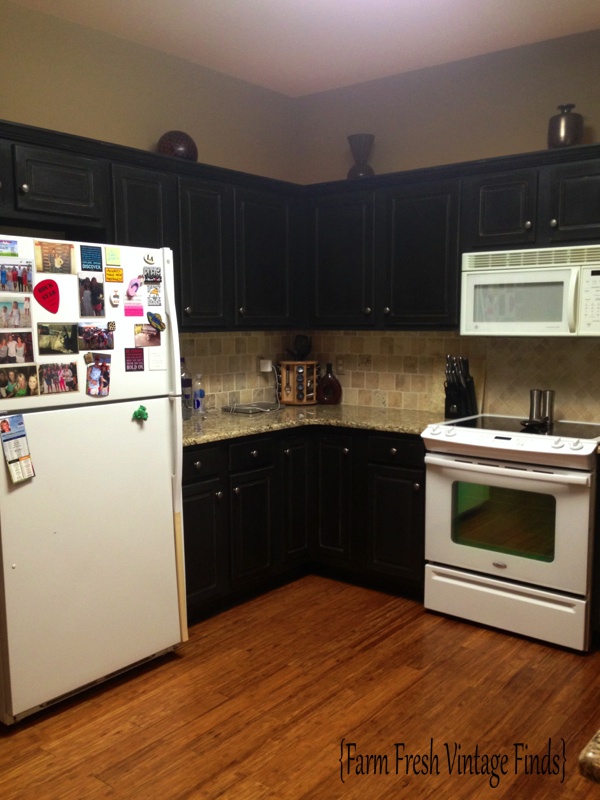 Do you have cabinets you'd like to have painted?  If you are within 1 hour of Fairview TN, email me at farmfreshvintagefinds@gmail.com for pricing and details.
Don't forget to subscribe to get all the latest info delivered directly to your inbox and please check out my Facebook page.
Thanks for reading and commenting below.
None found.