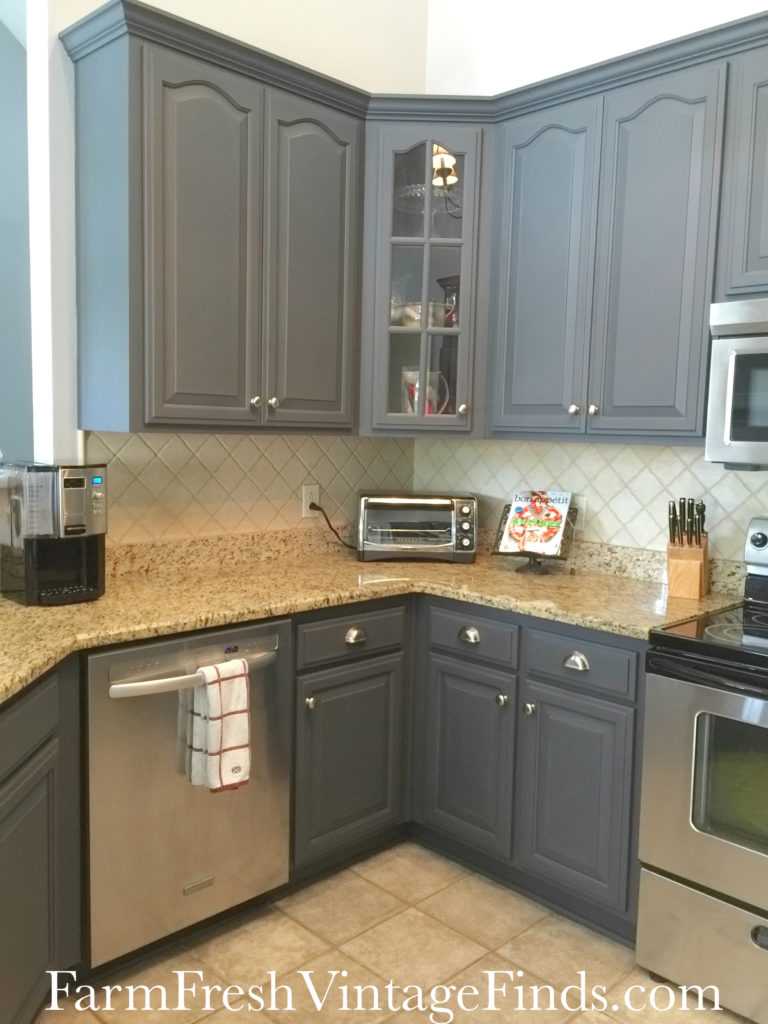 I've been gone from blogging for sooooo long that I seriously had to relearn how to upoad a photo!  No joke.  The last 6 months have been a wild, amazing, scary, crazy ride.  I'd like to think that things have started to slow down a bit but I'd be lying if I told you that.
However I am starting to prioritize my tasks just a bit so hopefully I'll get back on track and be able to spend a little more time with those of you who have been with me form the beginning and helped me get to where I am.  I'm also super excited to share what's going on with all of my new readers.  Thank you all for being here.
So let's jump right in!
We've given several kitchens a facelift lately.  This one started out like this-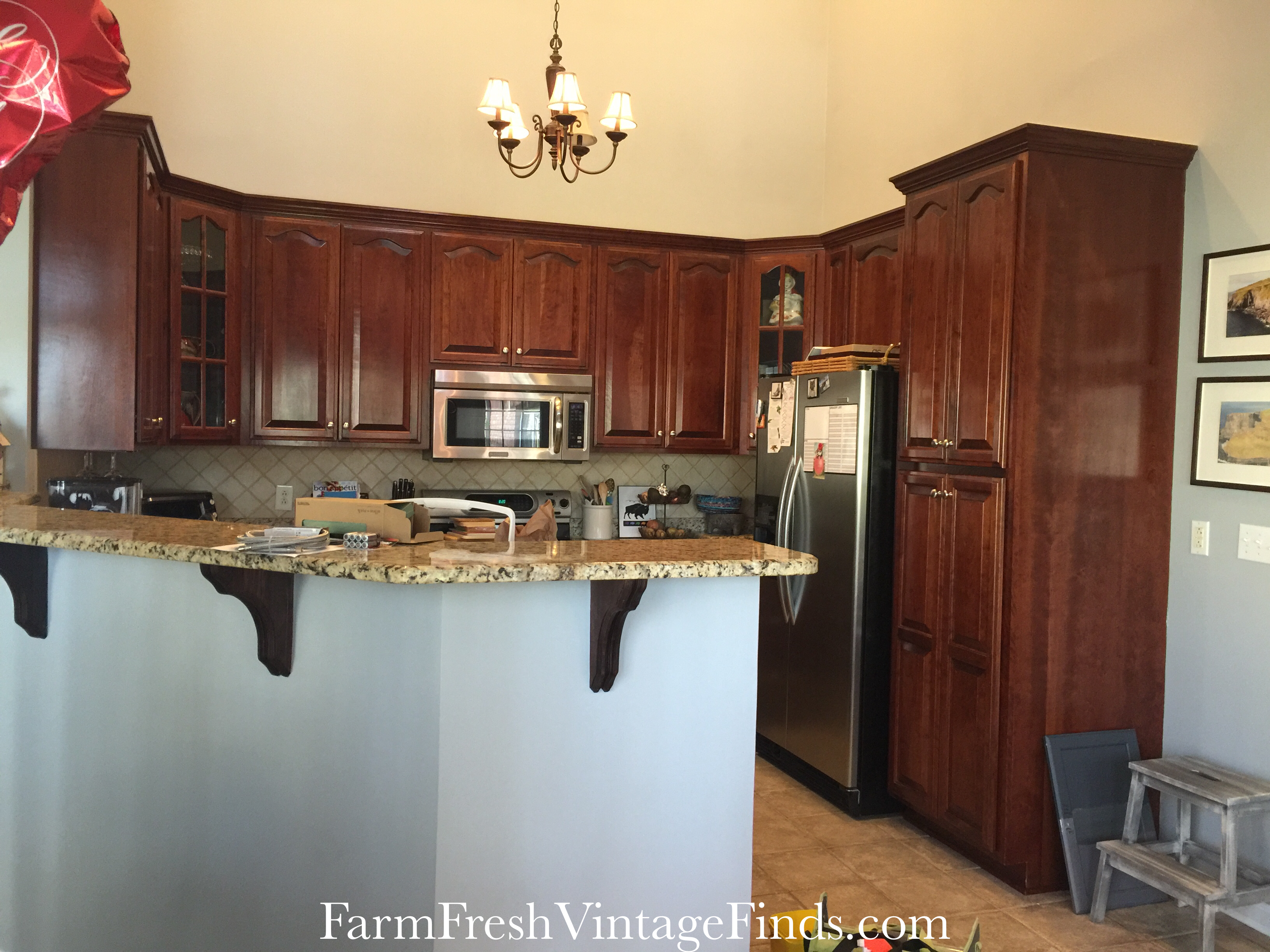 I see cabinets like this a lot.  Usually they're in good condition but the client is just tired of the massive expanse of wood.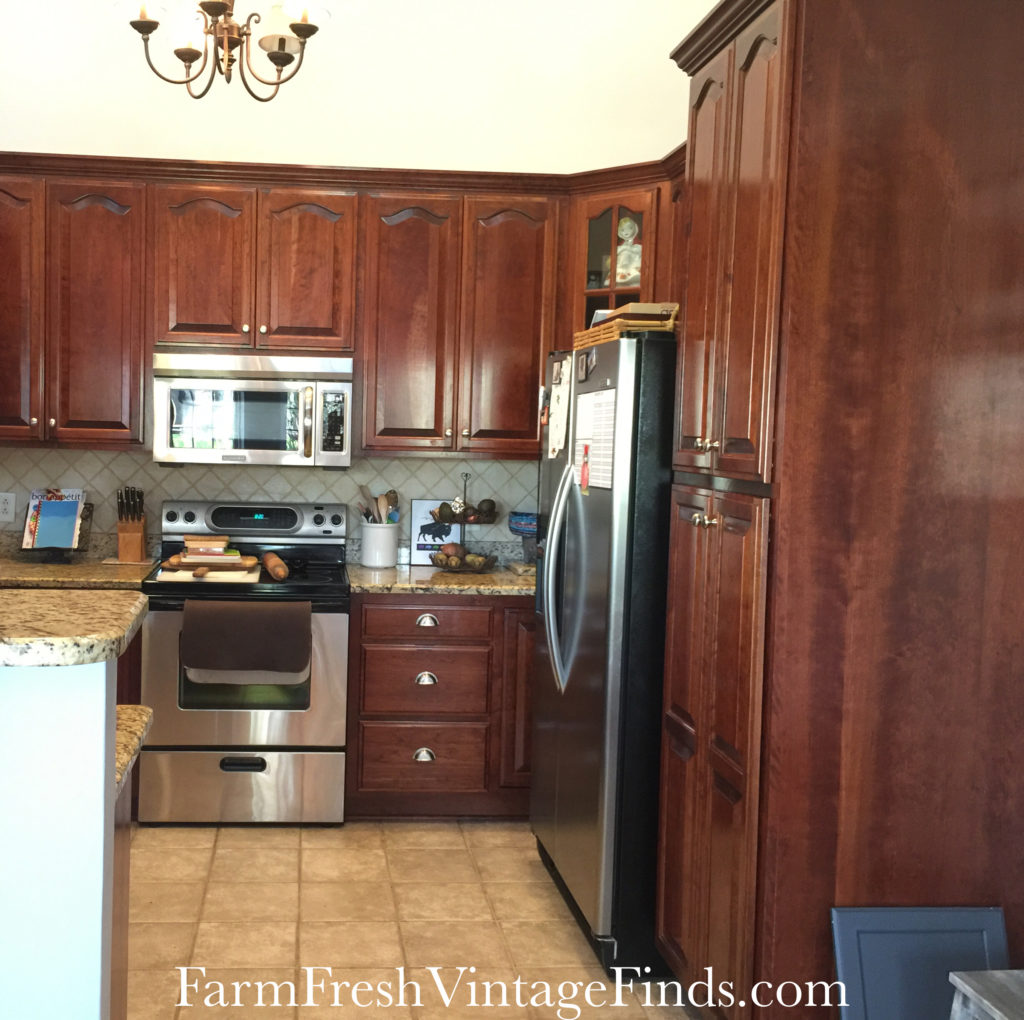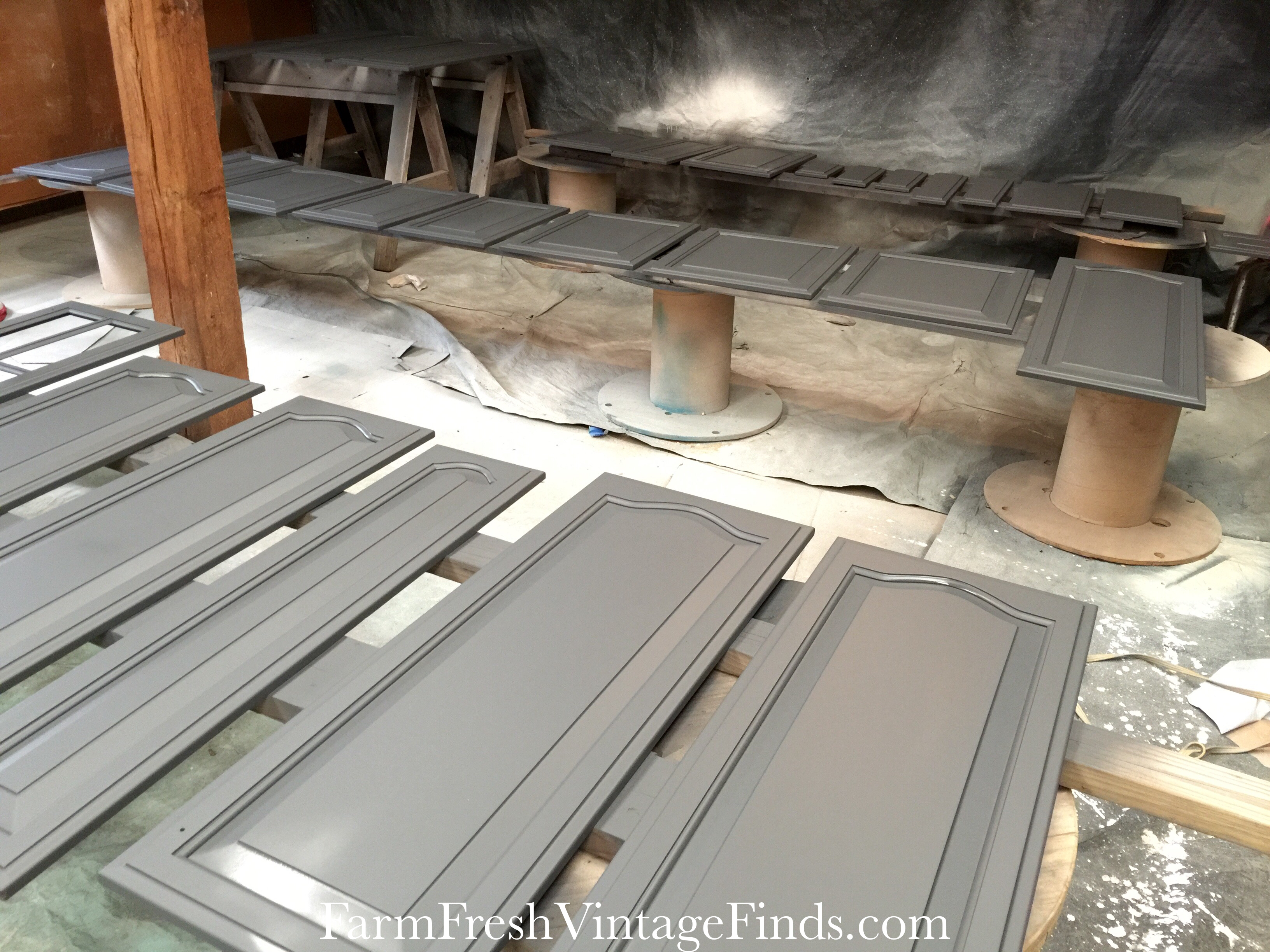 As you've read from several of my other kitchen transformations I like to use my HomeRight Finish Max to spray the doors.  This creates an even finish and cuts down on my labor and since I'm not getting any younger it's helped me tremendously.   I've written about painting cabinets in several other posts so I'm not going to list all the details here however I do want to provide you with a materials list as I get questions about that frequently.
Materials used-
General Finishes Queenstown Gray Paint
General Finishes High Endurance Satin Top Coat
Mini Paint Roller
If you're planning to paint your cabinets I can't stress enough the importance of cleaning and degreasing them throughly.  No matter what paint you're using cleaning is a must.  Denatured Alcohol mixed with water is a great cleaner.  I also sand down my doors a bit.
My favorite paint for cabinets is General Finishes.  It's self priming and bonds to almost anything.  It comes in several amazing colors.  For this kitchen my client decided on Queenstown Gray.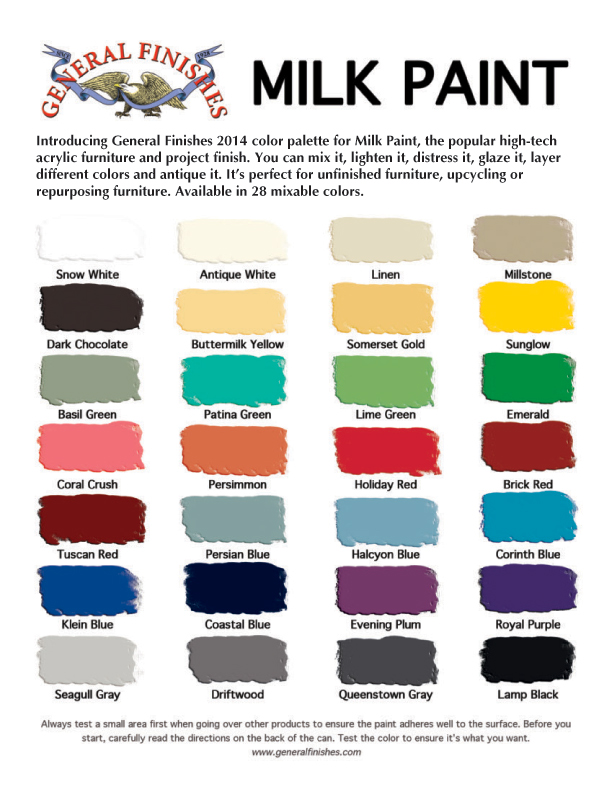 And here we are, a beautifully updated kitchen!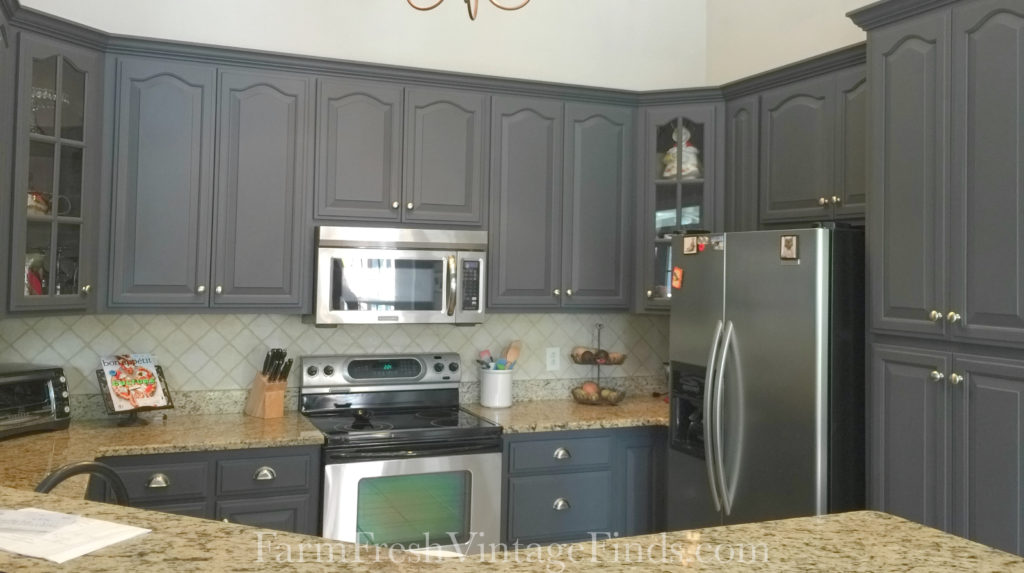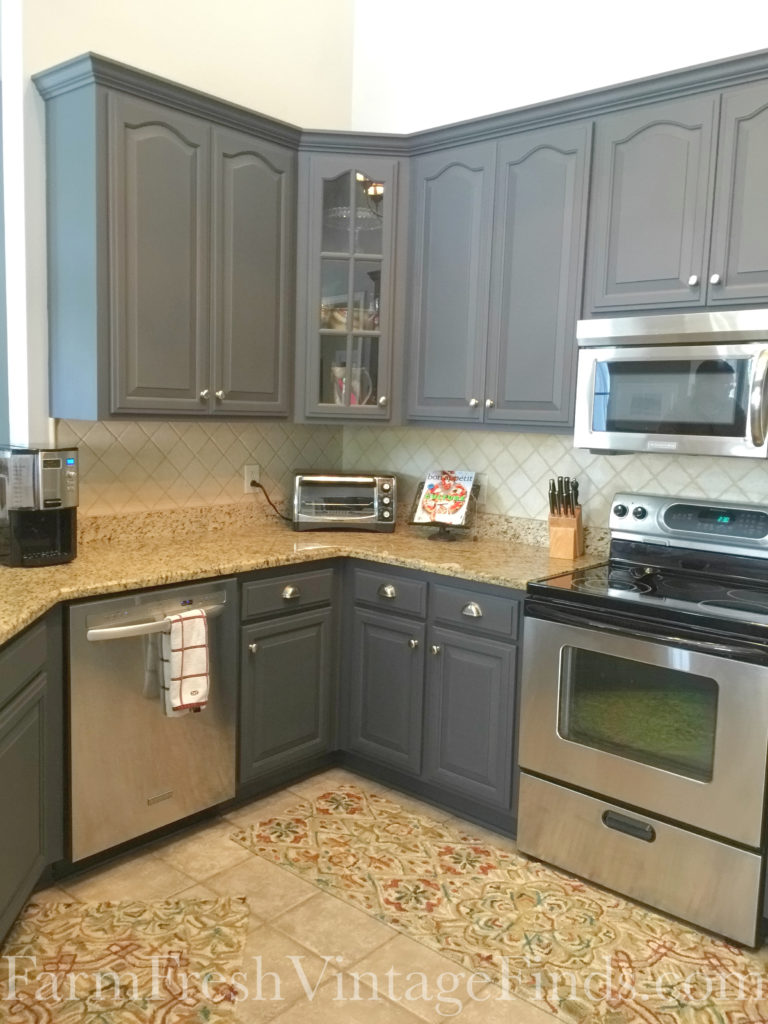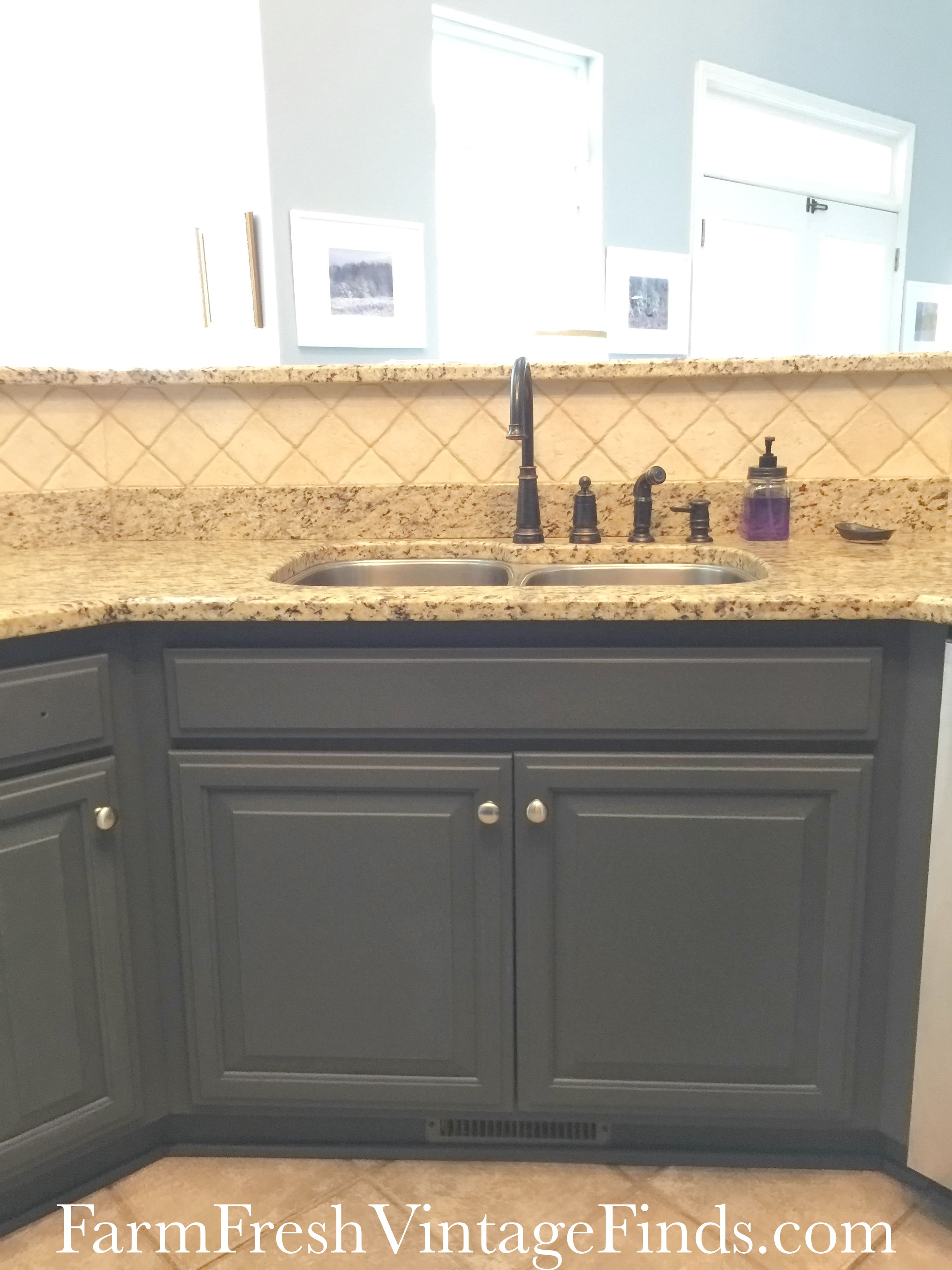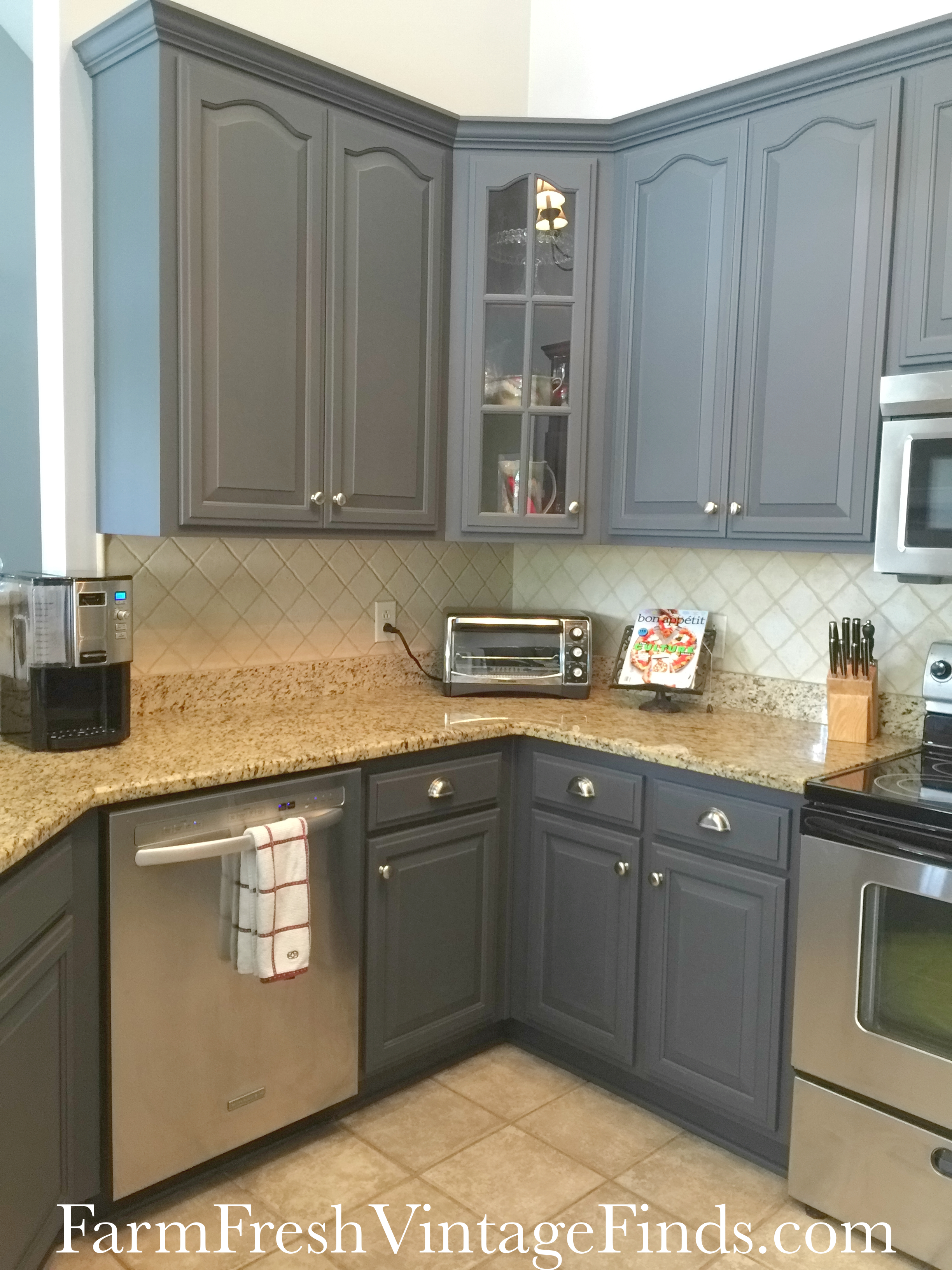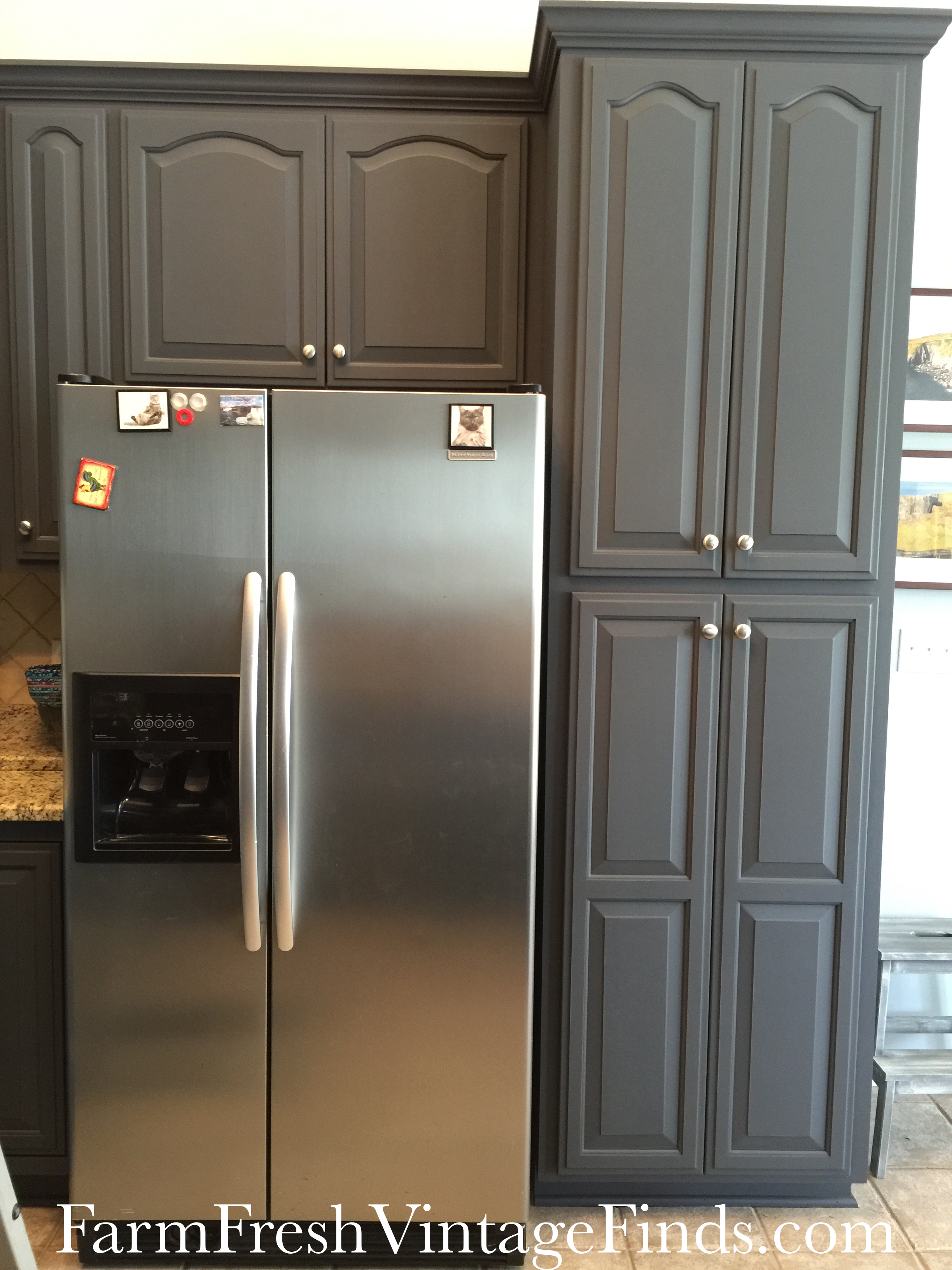 As you can see painting the cabinets completely transformed this kitchen.
Would you like to have your cabinets painted?  We serve most Middle TN and would love to work with you.  Email us at farmfreshvintagefinds@gmail.com for more information.
See you soon!
{affiliate links provided for your convenience}