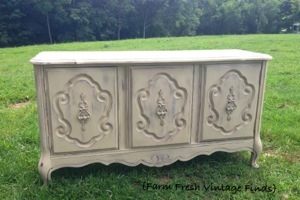 When I saw this buffet the weekend after I got back from Haven I was totally thrilled.  Having taken the Annie Sloan Unfolded painting class I was excited to try out what I had learned.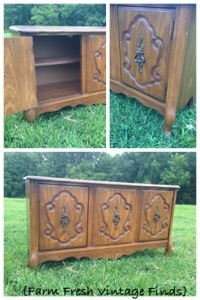 As you can see the wood on it was very dark so I knew right away that I wanted to lighten it up.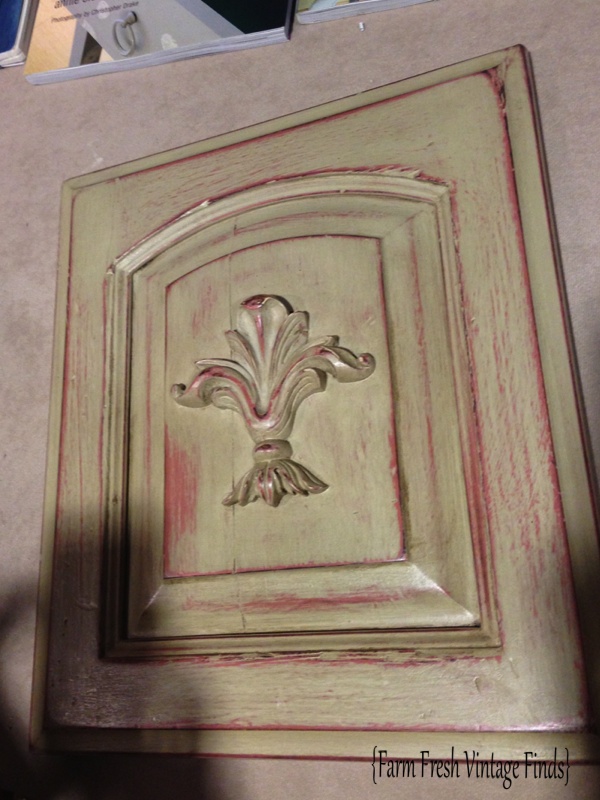 This cabinet door was my inspiration.  It was painted by Barb of Annie Sloan Unfolded.  I knew I really wanted to create a look similar to this and that I'd need a piece with lots of detail to make it happen.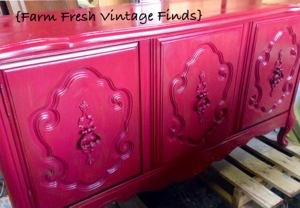 First I painted the entire piece with ASCP Scandinavian Pink.  It's bright and I was a little skeptical after applying it but I kept on keepin' on….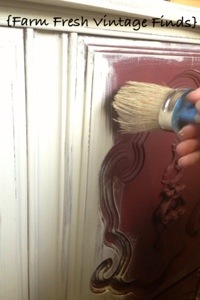 Next I painted over the pink with ASCP County Grey.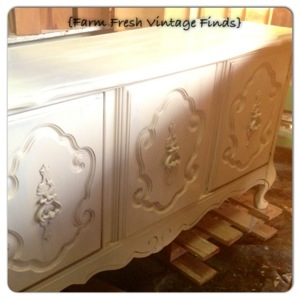 Ahhh now I feel better.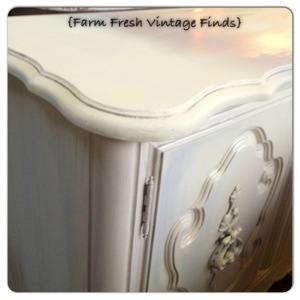 I did two coats of Country Grey in some areas and just one in others.  I knew I was going to distress it so this process was pretty random.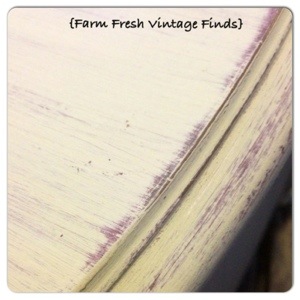 And then I started distressing.  Oh this is where the magic started to happen.  I almost couldn't stop myself.  These two colors just blended together so nicely.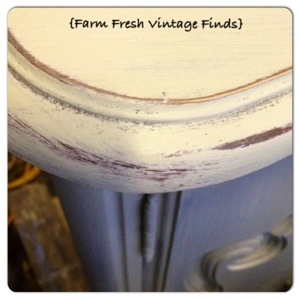 I then used a cloth to wipe the piece down, making sure to remove all the dust particles and then sealed with ASCP clear soft wax.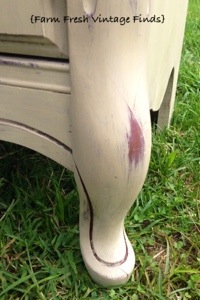 I couldn't be more pleased with the end result.  I think using two colors is a great way to add dimension to a piece and create a little happy drama.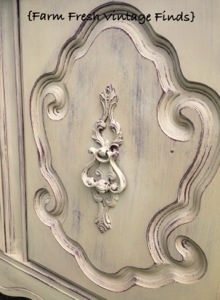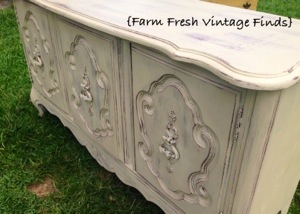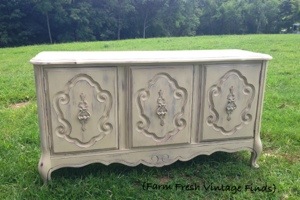 This piece is sold but if you are interested in seeing my other items for sale hop over to my Facebook page and take a look here.
Thanks for reading and commenting.