So Prince Charming (aka hubby) and I were out pickin' when I saw this desk at a junk shop.   I knew I had to have it and he just looked at me and then grabbed it and put it in my pile.  He's so awesome.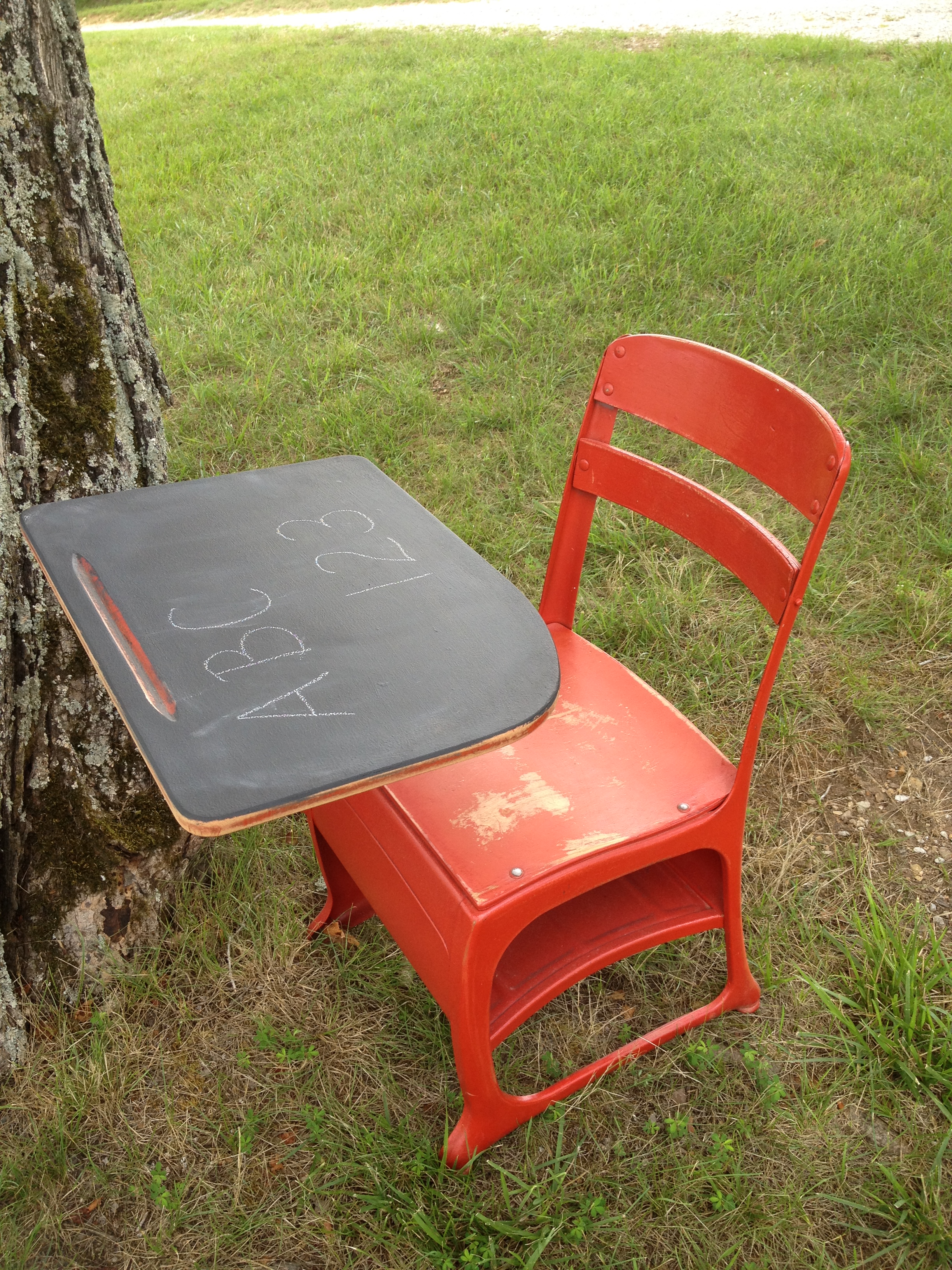 Can't you just picture it in a classroom ?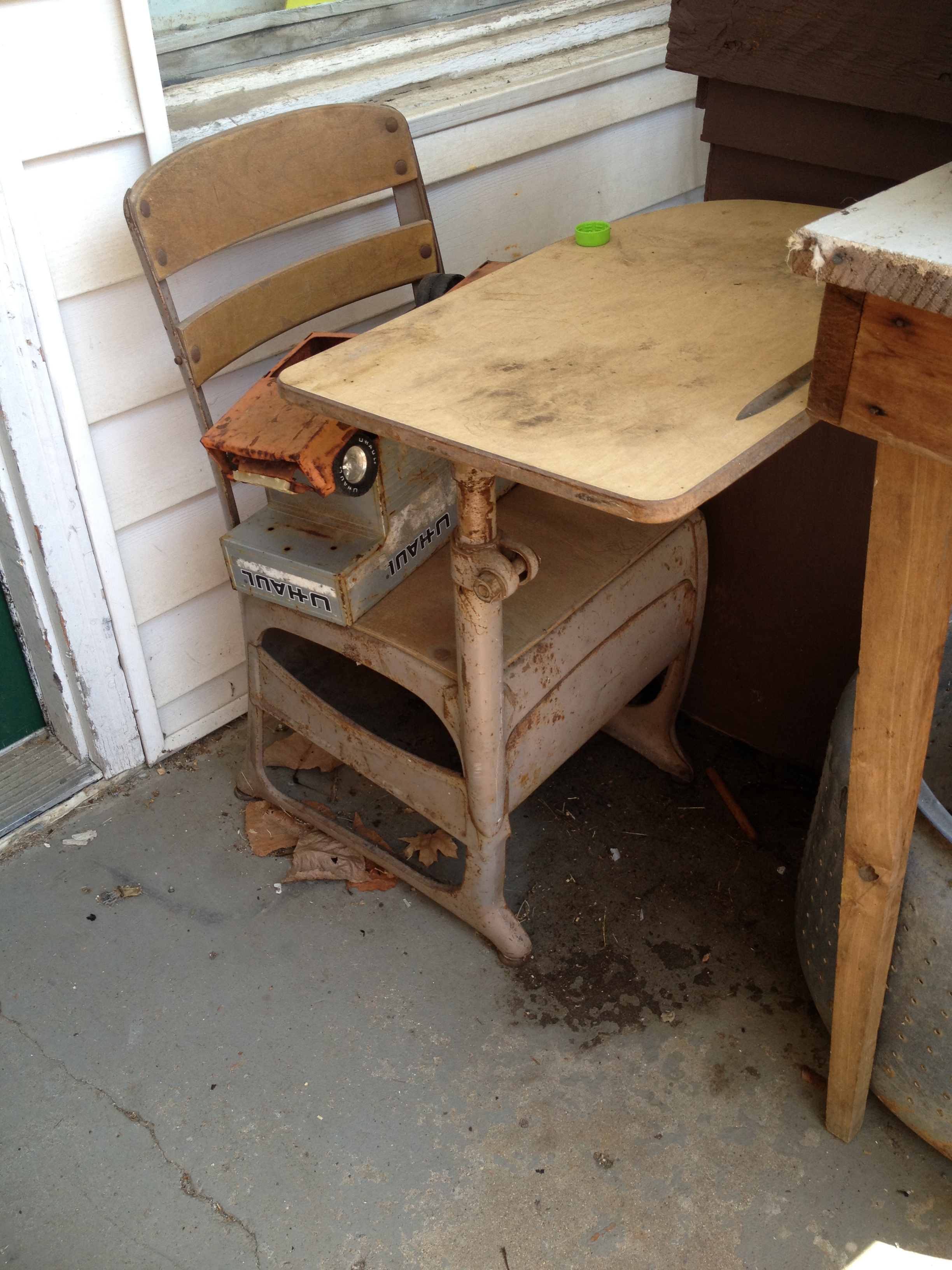 Once I got it home I cleaned it up and then added a coat of my favorite Valspar red.  It is AMAZING what a coat of paint can do!  Can I get an Amen!?